Mcleod: Being A Heel Suits Io Shirai
Io Shirai cemented her heel turn with her appearance on WWE NXT this week, and Scott Mcleod thinks it's the perfect change for her.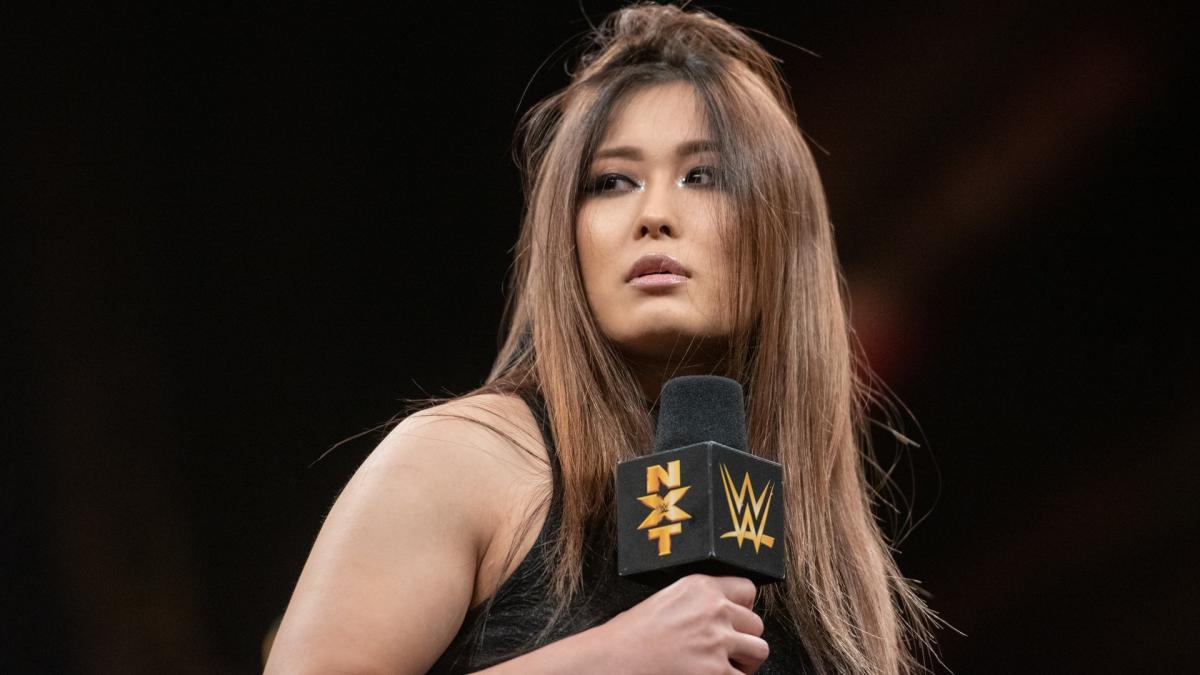 Io Shirai cemented her heel turn with her appearance on WWE NXT this week, and Scott Mcleod thinks it's the perfect change for her.
An interesting opening to this weeks NXT as we get the first appearance of Io Sharai since turning heel on Candice LeRae a few weeks ago. She dressed completely different and had new music to really bring home this new change in attitude. It looks like we're going to get some sort of explanation but Io simply says she doesn't need anyone and leaves. On the surface it doesn't look like this segment did much everything about it confirmed to me how much better Io is as a heel.
It was clearly the right choice to have her turn on Candice an equally loved babyface to insure that the usually smarky Full Sail crowd would boo her. She takes her time soaking in the boos and having the crowd not allowing her to speak. It felt like Roman Reigns on the Raw after WrestleMania. She kept the promo short and sweet much like Reigns did without properly giving the fans an explanation of why she attacked Candice.
As a face Io has simply been portrayed as either someone we should care about because she was big in Japan or as Kairi Sane's best friend. It always felt like she was playing second fiddle to Sane even the story of Io vs Baszler at Takeover 25 was built around Io can't do it with her friends by her side.
Her as a heel could draw comparisons to Asuka's heel run in NXT but I think this is unfair as they're two different type of heels. Asuka turned heel due to arrogance of the fact no one had been able to beat her in over two years. Whereas Io has lost and it was after so many high profile losses in a row that caused her to turn because of frustration. Her motivations being more understandable as everyone eventually reaches their breaking point.
Also while they're both very talented in the ring Io is more happy to use weapons to dish out punishment.
I've heard from people who are more familiar with Io's time in Japan have said that she's played a really good heel in the past so she should be able to pull this off. I'm curious to see where this goes and if this leads to her vs LeRae will happen on Takeover Toronto.
Either way it's nice to have multiple feuds in the women's division. Maybe even given how viscous Io has been if it will lead to those two in some sort of no DQ match. I'd love to see that. They could even stretch this out and have this new attitude be what finally allows to become NXT Women's champion then LeRae can challenger down the lane.
This is good for Candice as she has a story for he first time in forever. She too has been made to feel secondary playing the role of Johnny Gargano's wife. Now hopefully this lights a fire under her and helps her get more of a showcase. I've always thought she was a strong candidate to beat Baszler for the title but she hasn't had much of a chance to show why.