Stone Cold Fever: Is Kevin Owens the Next Big Thing in WWE?
Is this rendition of KO Mania real?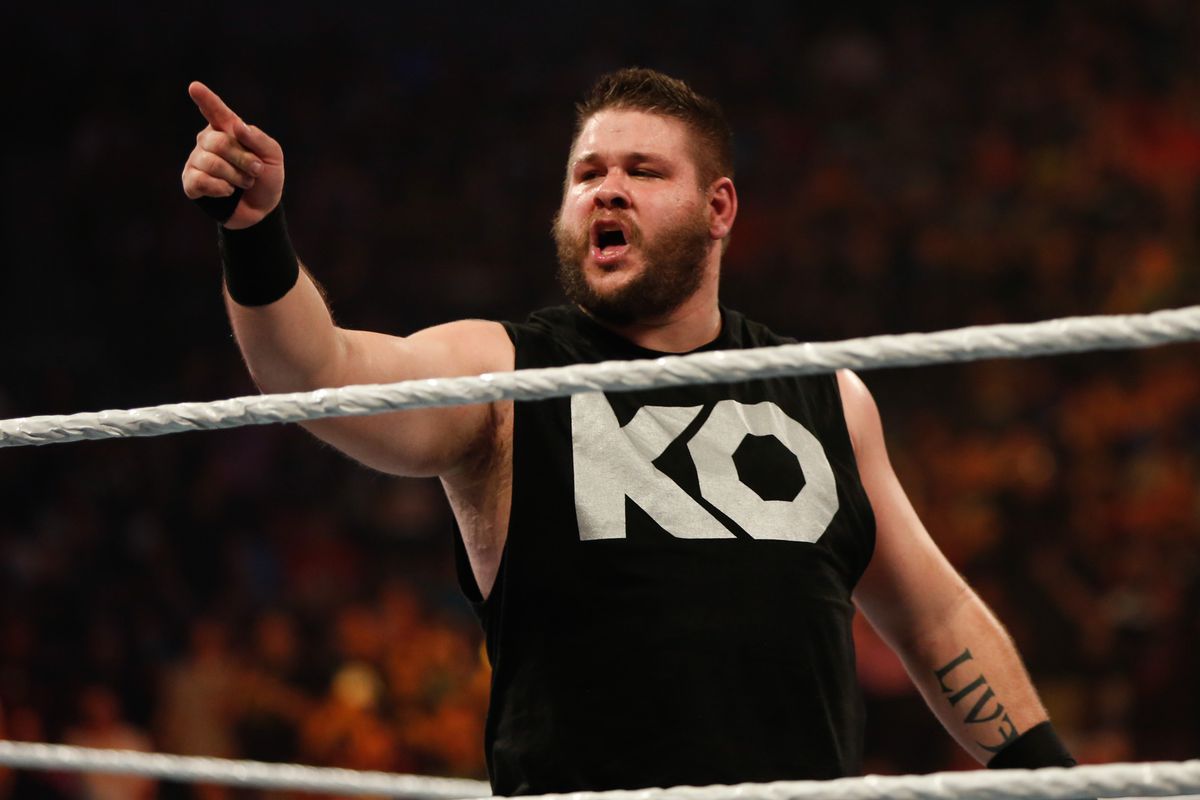 Kevin Owens is quickly becoming the hottest Superstar in WWE. The former Universal champion is embarking on a war with Shane McMahon and while that war is only just beginning, KO is already reaping the benefits.
Owens is getting over and there's no denying that. Many fans believe that this is just the beginning of something epic for KO and it's hard to argue that point. But as with everything in WWE, Owens' future depends on his booking and how much the company truly wants to invest in him. So will Kevin Owens be the next big thing in WWE?
It's as if WWE suddenly flipped a switch and activated this new KO. The man that so many felt was on his way to superstardom in the company has always been just on the verge of greatness, but he always seemed to fall just short. It's been through no fault of his own however as Owens has consistently always delivered, both in the ring and on the mic.
But despite how much he's accomplished, there always seems to be an asterisk by his name. The same is true of other potential main event stars as well, like Finn Bálor and Braun Strowman. All three men have excelled on the worldwide stage but for whatever reason, none of the three have truly achieved legendary status in WWE.
While the men involved may not be too concerned with such positioning, the fans have been all too consumed with it. In their minds, the time for these talents and many more, is now. Why wait, when the business is experiencing such a resurgence in popularity? The time to strike seems to be now, so why not move ahead and make a massive impact with guys that can handle the pressure?
Perhaps that is exactly what the WWE faithful are seeing right now with Kevin Owens. Owens is capable of rising to the occasion and he's done it many times before. Maybe there's no better time for him to prove what he can do and maybe the company finally recognizes that. 
But nearly every time fans depend on "maybe," they wind up disappointed. WWE has not always been the most reliable company when it comes to doing right by hardworking talents, especially those who deserve a shot at the next level. Owens has been counted among those talents for far too long and now he's getting a chance to finally step up. 
The good news is that so far, it's working. The live crowds are loving what he's doing and no one can do it quite like he can. The comparisons to Stone Cold Steve Austin are coming like never before and KO, as well as WWE, obviously see that. The fact that Owens uses the Stunner as much as he does is proof that the entire angle is a tip of the cap to The Texas Rattlesnake.
It's not that Owens needs to use anyone else's finisher, just as he doesn't need to mimic anyone else's gimmick. KO can succeed based on his own merit and everyone knows that. But he's saluting Austin and in doing so, reminding a legion of fans why they fell in love with WWE in the first place. There is no way to really revive The Attitude Era, but that's not the point.
Kevin Owens is bringing back a taste of the past and making it relevant to his cause, as well as to the company's current climate. The Stunner is as much of an anti-authority move as the middle finger, both of which keep Stone Cold on the minds of fans who love him for what he did in the business. 
So is WWE truly headed for a new era of relevancy in the industry? Vince McMahon's company has always been at the forefront of the business and for many fans, they've been the only game in town for a very long time. But with the rise of New Japan, Ring of Honor, as well as various promotions around the world, the wrestling world is becoming a much bigger place. 
Of course much of the focus on the business right now is due to the birth and evolution of AEW. Cody Rhodes' fledgling company is making waves and turning heads, just as everyone knew it would. But AEW has also captured WWE's attention, despite any belief to the contrary. If Owens' new run is a result of WWE going against the grain and trying something familiar, yet new, then that's definitely a good thing.
But the bad news is that this is still WWE, which can change plans at a moment's notice. Things can fluctuate at any time and when they do, an entire storyline can either twist in a different direction, or end altogether. Could this happen with KO versus Shane McMahon?
Much of what happens from here depends on just how long WWE can keep the fans invested in this angle. The live crowds are connected and the same is true of the audience at home. Everyone seems truly intent on following this story and they're all rooting for Kevin Owens to keep rising higher on the card. If KO continues to get hot and if the company really gets behind him, then the entire landscape of WWE could change.
Kevin Owens is not the next Stone Cold Steve Austin and he surely does not want to be. KO has fought his entire career to be the best he can be and this new storyline is just the latest avenue for him to rise up. Maybe it will only go up from here and maybe Kevin Owens will finally realize his potential in the company that desperately needs the next big thing.