Tiffany's Takes: NXT UK (7-17-19)
Who will step up to face Imperium?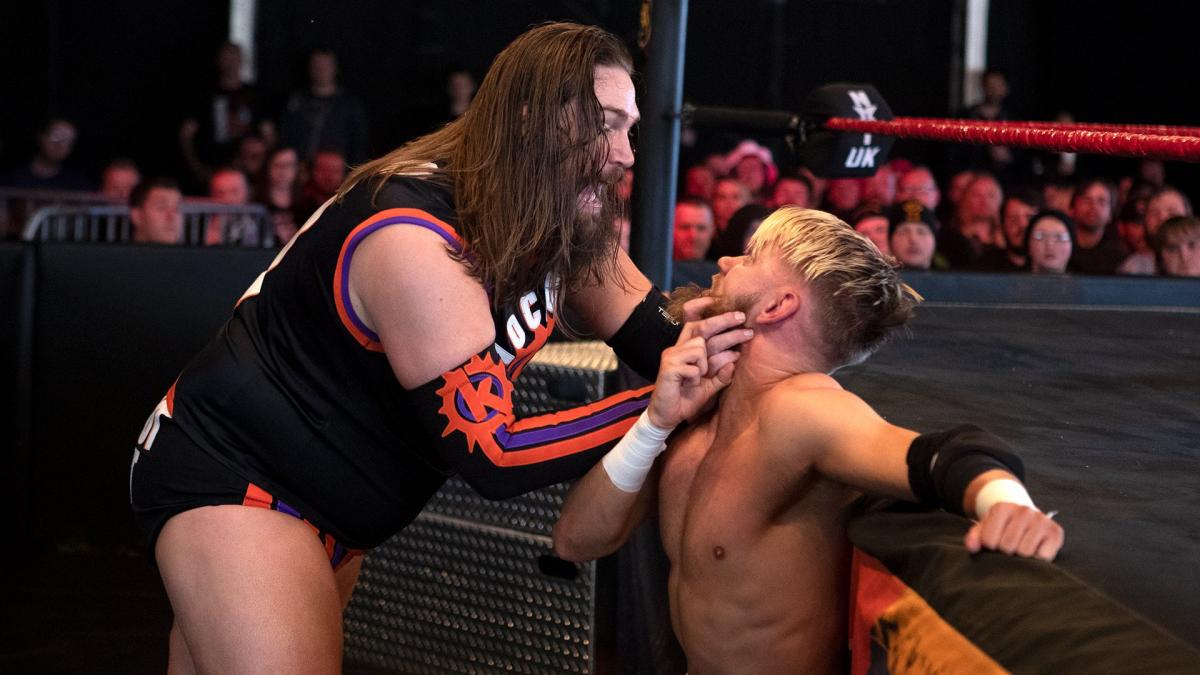 Who will step up to face Imperium?
I've said several times that I wasn't sold on the whole Imperium storyline because it sounds too much like World War II, but I will give them credit for being talented, even if they aren't my cup of tea. That said, I'm not thrilled that Tyson T-Bone and Saxon Huxley did have more of a match with them than that. I get wanting to build the team up but T-Bone and Huxley are capable of more.
I feel for Travis Banks. Going for the NXT UK Championship should've been a huge deal for him, but everyone knew he was going to lose, so there was no real drama to his championship shot. Hopefully, he'll bounce back and get another shot where he actually has a prayer of winning.
I've said numerous times that I love Xia Brookside and thinks she's a STAR in the making and it seems like WWE agrees with me. Yeah, Xia lost her match against Jinny, but it had more to do with Jazzy Gabert than Jinny's wrestling skills, which protects Brookside. I'm not sure what the endgame for this is because I don't picture Brookside beating Gabert clean, but we'll see.
Yeah, the Imperium storyline is sounding too much like World War II documentaries. Trent Seven vs WALTER sounds really interesting, but I'm not sold on this constant 'Get Seven to retire' stuff.
I'm really starting to get into this Kenny Williams/Noam Dar feud. It's still a little odd to me, but I like that Williams seems to be done playing around.
You gotta love Gallus for playing up how tough they are. I also love that the feud between them and the Wild Hunt isn't over. I wonder how long Mastiff's undefeated streak is going to last because he should've had a title shot by now.
I'm SUPER excited about Toni Storm vs Kay Lee Ray, but the way the feud is being written is confusing. I thought Storm and Ray weren't friends, now they're supposedly best friends but KLR has changed. I'm just a little puzzled. At least we know the match will happen at TakeOver: Cardiff, but the rest of this was confusing.
Well, the six-person tag virus has spread to NXT: UK according to Sid Scala. At least some of the competitors makes since, but I have no idea why Piper Niven is there, unless it's to start a feud with Gabert.
I'm not really into this Kassius Ohno/Mark Andrews feud. I just don't buy Andrews growing up watching Ohno, I just don't. I did enjoy this match, it's always fun to watch an arrogant heel look like an idiot, which is what happened to Ohno. I guess Ohno's job in NXT: UK is about the same as it was in NXT: Work with younger talent and get them over and look like an idiot in the process, which is cool, I guess. However, Mark Andrews has DEFINITELY been needing some oomph in his run since Flash Morgan Webster has disappeared. I don't think this feud will be done, but at least we got one good match out of it.
That's it for Tiffany's Belated NXT UK Takes! Stay tuned for NXT OG!