Chairshot Shuffle: Sabin, WWE2K20, AEW/TNT and More! (8/1/19)
Get caught up to speed with the latest news on Sabin, WWE2K20, AEW/TNT and More!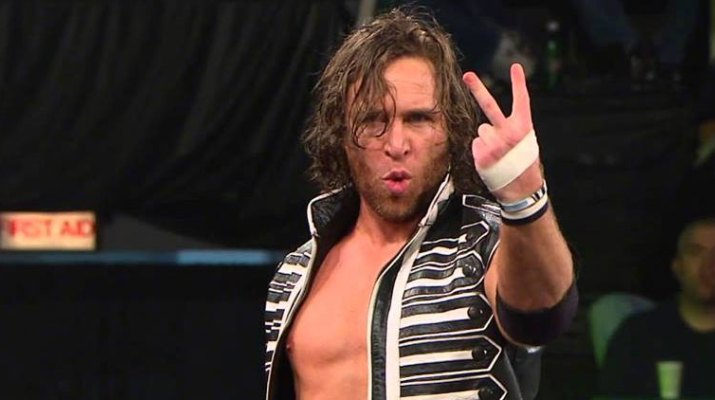 Get caught up to speed with the latest news on Sabin, WWE2K20, AEW/TNT and More!

Another AEW On TNT Match Announced
In Wednesday's shuffle, I discussed the first announced match for the October 2nd debut of AEW on TNT. That match will see Cody Rhodes take on Sammy Guevara. Today, the official Twitter account of AEW announced another match that will see The Young Bucks tag with Kenny Omega to take on Chris Jericho and two mystery partners.
🚨Just signed for #AEWDC🚨
The Young Bucks & Kenny Omega vs Chris Jericho and 2 Mystery Partners@AEWonTNT debuts LIVE Wednesday, October 2nd from the Nation's capital Washington, DC @CapitalOneArena
Tix on sale THIS Friday, August 2nd – Noon ET / 9am PThttps://t.co/UN1cNj1kQq pic.twitter.com/ZzRa11XD0i

— All Elite Wrestling (@AEWrestling) July 31, 2019
Jason's Take
Yesterday I said that the announced match of Rhodes vs Guevara didn't have my interest. This tag team match, however, does. Let the speculation begin as to who will be teaming with Jericho. I would think that the company has something special planned here in order to get people to tune in, so my hope is that the mystery partners do not disappoint. Also, that CM Punk joining AEW speculation isn't going to die down any time soon after this match announcement.
WWE 2K20 Cover Star Announcement
Some of wrestling fans also happen to be fans of video games, and most specifically, wrestling video games. We are reaching that point and time of the year when news regarding the latest edition of the WWE2k series is released. The official 2k Twitter account announced today that the cover star and information about the game will be released August 5th.
#WWE2K20 First Info August 5! pic.twitter.com/Yql9wlP5sX

— #WWE2K20 Info August 5 (@WWEgames) July 31, 2019
Jason's Take
I have always been a big player of wrestling video games dating back to the NES, so I look forward to the 2k series every year. I did a review for WWE2k19 that you can check out here. If I were to wage a guess as to who will be this years cover athlete, I would go with Becky Lynch. The series has never had a woman on the cover, and the timing is right.
Stratus vs Flair At Summerslam
In Monday's shuffle I discussed the rumored Trish Stratus vs Charolette Flair match that was being rumored for SummerSlam, and the upcoming appearance of Stratus on this past Tuesday's SmackDown. The match has now been made official.
THE QUEEN @MsCharlotteWWE has laid down the challenge to @WWE Hall of Famer @trishstratuscom for a match at #SummerSlam! #SDLive pic.twitter.com/971PhY6ReI

— WWE (@WWE) July 31, 2019
Jason's Take
This is one of the few match ups that we can call a dream match. It is what many consider two of the best WWE female wrestlers of their respective eras. I do have a couple of things that irk me about this however. Why didn't the company announce/tease this match on the RAW reunion show? Yes, I get Flair is on SmackDown, but the company really hasn't done the best job of keep rosters exclusive. Secondly, will this match deliver? You also have to wonder how Alexa Bliss feels as she was originally scheduled to face Stratus at last years Evolution pay-per-view, but was pulled due to injury.
Chris Sabin Coaching At WWE Performance Center
Former ROH and Impact star Chris Sabin has joined the WWE Performance Center as a guest coach according to the Performance Center official Twitter account.
Get-to-know one of our guest coaches at the #WWEPC this week, @SuperChrisSabin! pic.twitter.com/3322OvhgbY

— Performance Center (@WWEPC) July 31, 2019
Jason's Take
Sabin has wrestled all over the world for various promotions. This is a great move by WWE to bring in wrestlers from outside of WWE to guest coach some of the trainees in the PC.