This next guy isn't a mainstay of Anarchy by stretch of the imagination (yet) which is so far what I have been highlighting about Anarchy. Anarchy though, is an amazing place with many different talented individuals who while not on every show make a splash when there.
This next individual has been slowly making a name for himself since 2009. He made a name for himself in the Chicago area, primarily out of Freelance wrestling, and has been heating up ever since.
To put it shortly, Craig Mitchell was slept on for far too long.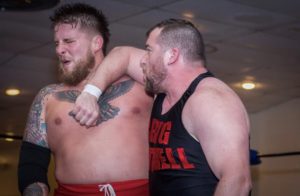 Mitchell has only been with Anarchy since January of this year. So, this might be a leap of faith but there hasn't been another newcomer who was fresh to the promotion to make the kind of impact that he has. On his first match in Anarchy, he went head to head with none other than Gary Jay. This was at the January show, where there was next to no one due to a blizzard. That match was such a great way to kick off the year. After that, Mitchell returned in May to take on Jake Gnarls Garvin in what was basically a fight. The action spilled out of the ring and went everywhere. Then at Circus Maximus, Mitchell took on and defeated the legendary Larry D in what was probably the best opening match to a show I've seen this year.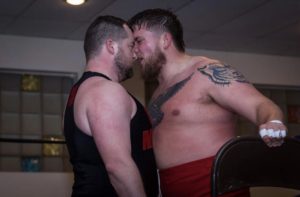 The mid-west scene and the southern scene are finally waking up to the talent that is Craig Mitchell and it's taken long enough. Mitchell can go head to head with anyone and deliver with such tenacity that even in defeat you'll be blown away be his talents.