According to Bradley Jay, we all knew Jordan Myles wasn't beating Adam Cole. That means the match happened for only one reason. To bring out the Monster in Keith Lee.
6. Fandango & Tyler Breeze are talented, but Breezango is simply not an NXT gimmick. Watching Fandango do his shtick feels so Raw and lazy. You can't just give guys new tights & say it's a complete makeover. They deserve better than this. Free Breezango. Clap clap clap clap clap.
5. DAMN YOU RODERICK STRONG!!! I've been one of your biggest supporters. I've even compared you to Bret Hart in ring. But you went and burned the Velveteen Dream's couch? I loved that couch. Like my 5-year-old son says, you are a not cool bro. 
4. Taynari Conti looked really good in her match against Bianca Belair. And she impressed me with her in-ring ability, too. She is so hot, Strong used her to set Dream's couch on fire. As for Belair, she is the future. For me, theirs was the most enjoyable match of the night.  
3. I've said it before and I'll say it again. Kona Reeves can be and should be a top mid card heel. For that to happen, he's got to move on from the Finest. It's boring. Any wrestler can claim to be the Finest. He's got a mean streak. I'd like to see him tap into his Samoan roots and become a Modern Savage.  
2. We all knew Jordan Myles wasn't beating Adam Cole. That means the match happened for exactly one reason. In the coming weeks, a jealous Keith Lee will stomp every last smile out of Myles and kick start his Godzilla Monster heel turn we've all been waiting for. Myles has been here a month & already got a title shot. Lee has been here a year and nothing? Monster Lee is coming.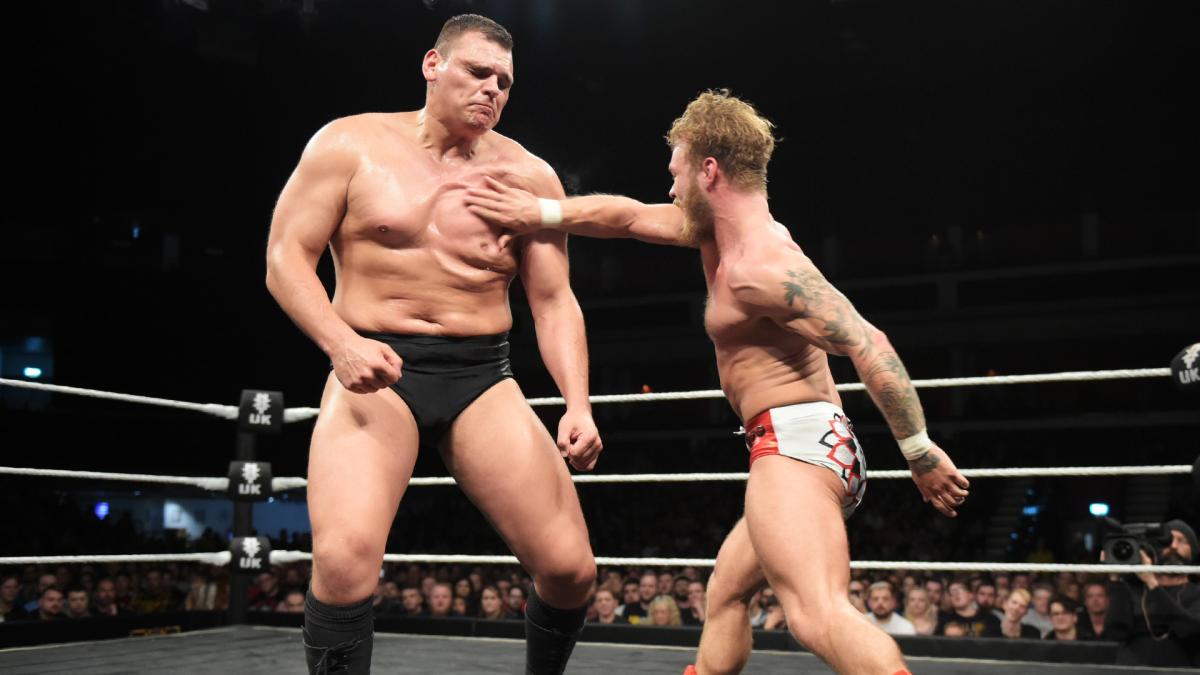 1. A word about NXT Takeover Cardiff. Tyler Bate versus WALTER is 5 stars and the best singles match I've seen this year. Bate put on one of the finest performances I've ever seen in a wrestling ring. The Big Strong Boi gave us his Sgt. Pepper. There is simply no way he's only 22. We are all very lucky that we'll get to watch him grow up.