RESULTS: WWE NXT Live in Orlando (8/29/19)
Full results from the WWE NXT live event in Orlando, Florida on August 29, featuring Velveteen Dream vs. Kyle O'Reilly in the main event, plus The Street Profits, Breezango, and more!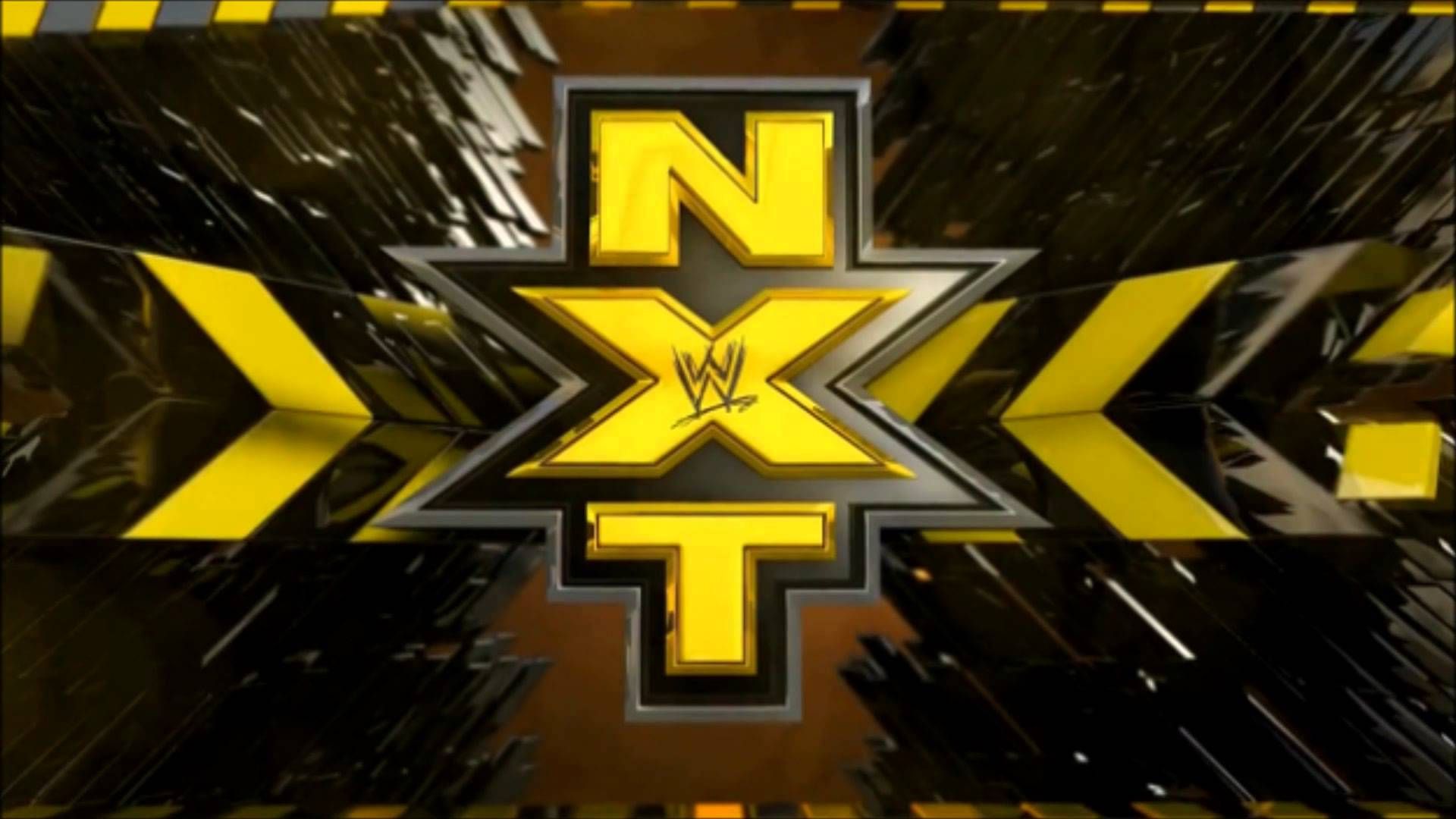 Full results from the WWE NXT live event in Orlando, Florida on August 29, featuring Velveteen Dream vs. Kyle O'Reilly in the main event, plus The Street Profits, Breezango, and more!
Check out the full results:
The Street Profits (Montez Ford & Angelo Dawkins) beat Team 3.0 (Chase Parker & Matt Martel)
Bianca Belair beat Taynara Conti
Cezar Bononi beat Denzel DeJournette
Damian Priest beat Danny Burch
Breezango (Taylor Breeze & Fandango) beat The Forgotten Sons (Wesley Blake & Steve Cutler)
Kushida & Jordan Myles beat The Outliers (Dorian Mak & Riddick Moss) (w/ Robert Stone)
Dexter Lumis beat Daniel Vidot
Marina Shafir beat Reina Gonzalez
NXT North American Championship: Velveteen Dream (c) beat Kyle O'Reilly
Results courtesy Fightful.
News From Cook's Corner 10.25.21: It's A Work!
From wondering if something's a work, to wondering if something will work. Cook's News covers a few of the bigger items of the week!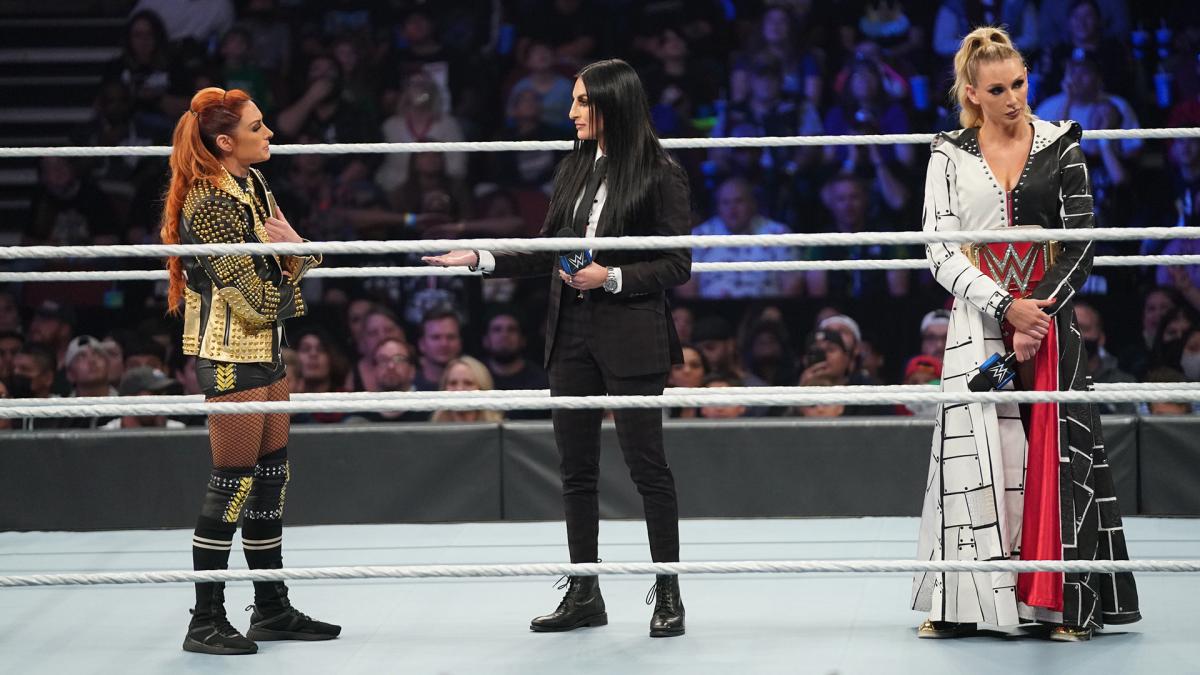 Hi, hello & welcome to News From Cook's Corner! I'm Steve Cook, and even though this column is technically about wrestling, I'm excited because it's been a really good football weekend. Gonna win all four of my fantasy matchups for the first time this year. Bengals got a big win over the Ravens. Even my Louisville Cardinals got a win. I really couldn't ask for more from the football gods.
I haven't checked my gambling picks yet. So we'll see how that goes, but I'm sure it'll be just fine like everything else was this weekend.
Programming Note: Your humble correspondent is heading out of town early Thursday morning and won't be back home until next Monday morning. Fortunately/Unfortunately for those of you gambling pick readers, I should get that done before leaving. Other than that, I won't be back here until sometime next week. And since things are kind of in a rush now, this column's a bit short too. There are a couple of big topics to cover though, so let's touch on them real quick.
Becky vs. Charlotte: Is It A Shoot, Brother?
SCREAMINGGGG lmaooo Michael cole reaction to the Becky and Charlotte segment ahahah 😭😭 #WWE pic.twitter.com/HYwzulpseV

— Michelle👻 (@FabulousBoss_) October 23, 2021
One of the results of WWE's recent draft was the company's Raw & SmackDown Women's Champions being drafted to the brand opposite of the one they were previously on. Since it wouldn't make sense for the Raw Women's Championship to be the main women's title on SmackDown, or vice versa, one assumed that things would work out in a way that would get the titles on their appropriate show. Perhaps Charlotte would lose the Raw Women's Championship to the incoming Bianca BelAir on last week's Raw, a fine way to establish Bianca on that show. Or maybe Becky would lose the SmackDown Women's Championship in a Triple Threat match at Crown Jewel, preferably to Sasha Banks since she was the woman in the match staying on the show.
Nah, those weren't seen as ideal solutions. Having the champions exchange titles on SmackDown in a main event interview segment seemed like a better idea. Not to me, apparently not to the women involved, but to Vince McMahon and the people agreeing with Vince McMahon. As we all know, the opinions of Vince and those who agree with him are what matter in WWE, so we got what we got on Friday night as a means to get the Raw Women's Championship on Raw & the SmackDown Women's Championship on SmackDown…A TITLE EXCHANGE! See, Charlotte & Becky would go down to the ring & Sonya Deville would preside over them trading title belts.
Exciting, right?
It's not like it's the first time they did this. Last year, the Street Profits & New Day were tag team champions of their respective shows when they were drafted to their opposing shows. They did a cute little backstage segment where they handed each other their belts. It was dumb, but people already knew that WWE didn't really give a crap about their tag team divisions, so it's not like people got offended. Though people are starting to notice that the New Day & Street Profits changed shows two years in a row, and it's kind of like somebody thinks they're interchangeable or something. In any event, this seems like something WWE thinks is a fun thing to do every year now, and thinks that building up as a main event segment is worthwhile.
From what various media outlets reported over the weekend, the people involved disagreed. Neither Charlotte Flair or Becky Lynch were too thrilled with the creative on Friday night. This led to an awkward situation where Charlotte dropped her title belt, Becky threw hers at Charlotte, then there was a loud discussion between the two backstage. Charlotte was even escorted out of the building!
You probably already read all about it online. You saw different perspectives making different people look good in the situation. Media spent all weekend talking about this, and it's tough to blame them. The whole thing sounds really interesting, right? Backstage conflict was what got me into reading obscure wrestling websites back in the day, and it still generates more clicks than nearly anything else. As a writer, I'd love if all of this exploded into something big, because it'd be interesting to watch & interesting to write about.
Here's the thing.
I'd like to give my buddy Greg DeMarco credit for this, because I'm pretty sure he said it at some point. A lot of us have. There's a pretty common phrase we hear a lot when it comes to pro wrestling that popped into my mind while reading about all this…
If it happens on TV, it's a work.
It seems to me that all of this is intended to build interest for a Becky vs. Charlotte match at a later date, which would be Survivor Series if they're both still champions of their shows by then. The best way to build interest in a fight is to make your audience believe that two people really don't like each other. What better way for WWE to accomplish this than by having the Internet tell people about it? Writers will play along, as they love the hits & the clout they gain from it. WWE Online Fans (for want of a better term to describe the people carrying the company's water all the time) will play along because they always play along. Those on the fence may feel somewhat intrigued by the whole situation.
I've always believed worked shoots are lame & totally uncool. Still, I get what they're trying to do. The question is if it'll work or not, and after one weekend…maybe? It does seem like they've gotten a lot of people to bite on this worm.
AEW & Impact Break Up?
The folks at bodyslam.net let us know that the arrangement between AEW & Impact Wrestling would be ending after Bound For Glory. Christian Cage lost the Impact World Championship at the event and doesn't seem to be in line for a rematch.
These partnerships are never meant to last. Two wrestling companies can work together for a time to meet a common goal, but eventually they part ways. Maybe they get back together down the road, who knows? Impact did get a temporary boost when Kenny Omega first came in and won their championship, but for all intents and purposes this partnership was pretty much deemphasized when Omega dropped the Impact title to Christian on AEW Rampage. That was AEW giving Impact the rub, and there wasn't really much else for them to do after that. As far as I know there aren't any hard feelings, there's just a lot on Tony Khan's plate right now without adding Impact booking to the list. Dude's gotta cut back at some point.
I mean, there is the fantasy booking of having Omega hold the title until Bound For Glory and lose it to Josh Alexander there, which could have been pretty great and made the ending to the show even more baffling.
No word on the status of the Good Brothers with AEW, but the recent debut of Adam Cole has cut back on space in the ring for people to stand while Omega, Cole, Don Callis & the Young Bucks talk.
Bound For The Bank
I had Bound For Glory review duty for 411 over the weekend, which I gladly took because I wanted to see the IInspiration make their debut and probably win the Knockouts Tag Team Championship. What can I say, there's a list of wrestlers that I agree to recap shows because of, and Jessie McKay & Cassie Lee make that list. Surely enough, they won the championship & looked fantastic in the process as always.
Then I had to review the rest of the show!
Nah, it was fine. Some fun matches, it mostly flew by. The freaking KISS Demon made his return to wrestling, which was pretty great. We mentioned Alexander beating Cage for the Impact title earlier, and the ending that followed.
CHOOSE YOU BATTLES WISELY BECAUSE IF YOU FIGHT THEM ALL YOU'LL BE TO TIRED TO WIN THE REAL IMPORTANT ONE…..#ANDNEW pic.twitter.com/O4sNyk6LTI

— THE WRESTLING GOD (@TheMooseNation) October 24, 2021
People want to tell me this is great storytelling and will lead to an amazing feud with Moose & Josh Alexander that carries Impact Wrestling to new heights. I hope it does. The more wrestling promotions doing well, the better we all are. The problem is, I can't sit here and tell you that Moose cashing in the Money in the Bank briefcase on Josh Alexander is an awesome idea when I've been talking about how stale the idea is for the last few years now. Switching promotions with it doesn't make it any less stale, even if we get the heel threatening the wife & son of the wronged babyface. I don't mind the big nasty heel coming out on top at the end of the night, but you don't have to do the same trope we've seen for over fifteen years now.
And yes, I know Moose wasn't carrying a briefcase, but it's the same darn thing. If you're going to take other peoples' ideas, take their good ones. Little life advice before I head out of town for a minute.
Thanks for reading, and I'll catch ya on the flip side! Until then, keep your stick on the ice.
(NOAH) NOAH WEEKLY NEWSLETTER VOL.146 ~ 24TH OCTOBER 2021
Hisame let's us know the new wrinkles in the Junior Division, trainee questions and more on the Dragon Gate partnership!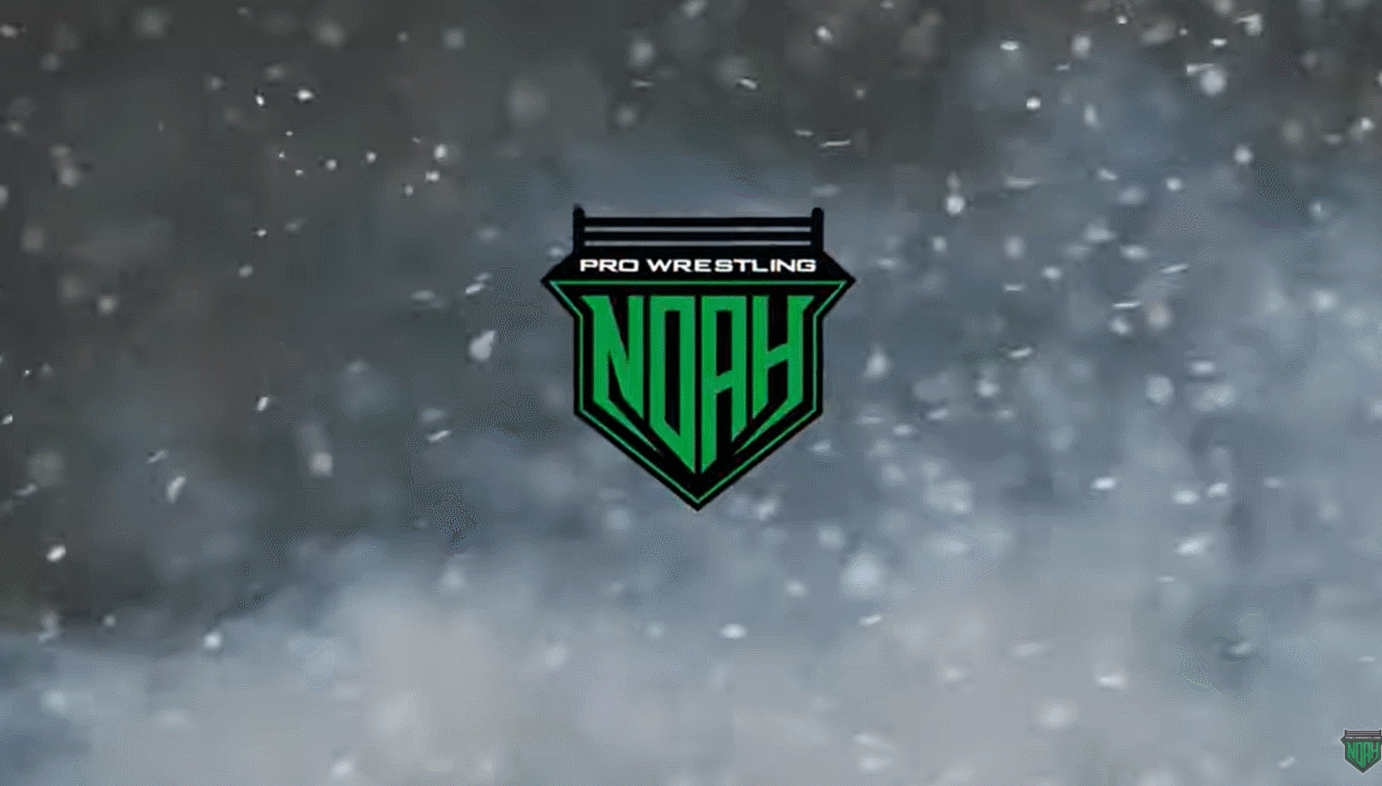 Hisame let's us know the new wrinkles in the Junior Division, trainee questions and more on the Dragon Gate partnership!
NEWS
Absent trainees
Fans have been alarmed in recent weeks to see only one of the three trainees at ringside, who introduced themselves at Korakuen Hall. Kaito Kiyomiya (dojo head) gave an interview to put minds at rest. The three boys (Ozawa, Ogawa and Sasaki) are still with NOAH and still plan to train and debut, but unfortunately Ogawa and Sasaki are currently injured. Happily, one of the boys returned to ringside and his seconding duties at NOAH's most recent show in Niigata.
NOAH the HOME moves home
Junta Miyawaki and Yasutaka Yano gave a an online interview on October 18th (complete with Yasutaka Yano in a Halloween ghost hat with a little top hat and Halloween candy), to announce that the dojo shows will be returning for two dates in October and from now on would be streamed over WrestleUniverse. NOAH the HOME is fast becoming the new SEM, and fans have said that in the case of Kai Fujimura they can see the benefits.
Junta Miyawaki injured
Junta Miyawaki sustained a knee injury during practice and therefore has been pulled for all the remaining shows in October. NOAH have not announced whether he will be absent for any dates in November. In his absence Yasutaka Yano has taken his place on the card and as a result has been put into two mid card level positions on the 24th and the 28th October. Yano did so well on the 24th, that you would never have thought he was a rookie. Neither was he taken in the pin (Daisuke Harada pinned Nioh) and he was on the winning team.
NOSAWA winds up HAYATA
After the chaotic pre-match that NOSAWA had booked which ended with HAYATA kicking him in the crotch and Yoshinari Ogawa defecting from his team to help HAYATA and Kaito Kiyomiya beat him up, NOSAWA actually wrestled a technical pre-match with HAYATA on the 24th October which was free of any cheating, sneak attacks or outside interference. The match came to a time out draw, but this it seemed was NOSAWA'S plan. He didn't win and he didn't lose, and he robbed HAYATA of any substantial victory. NOSAWA has sworn that the title match on the 30th will be one that NOAH fans hate, and he will finish it by winning the title at exactly 59 minutes and 59 seconds.
DRAGONGATE wrestlers challenge for GHC Junior Tag Titles
Kota Minoura and Jason Lee have challenged NOSAWA Rongai and Eita for the GHC Junior Heavyweight tag titles. The title challenge took place at DRAGONGATE'S show on the 24th October, Minoura challenged due to the number of defeats he has had over Eita recently. NOAH management and DRAGONGATE management are currently liaising to work out the details.
24TH October streaming difficulties
The show on the 24th October unfortunately contained some test footage that was accidentally uploaded and so for now the video has been taken down to be edited. This footage was of the venue before the event started, and of Yoshinari Ogawa going through spots with Kaito Kiyomiya assisted by HAYATA and joking with what looked like YO-HEY.
EVENT RECAPS & POST MATCH PROMOS
Post match interviews (NOAH Sanctuary, Club Citta, Kawasaki – Sunday October 17th)
Event recap (GO ON TO THE DEMOLITION STAGE 2021, Aore Nagaoka, Niigata – Sunday October 24th)
ELSEWHERE IN NOAH
– Continuing in the tradition of travelling with designer luggage like Giant Baba and Mitsuharu Misawa, Kaito Kiyomiya revealed he carries his costume in a Gucci bag.
– Masaaki Mochizuki and Takashi Sugiura used to live in the same neighbourhood (it's not known whether or not it was the one Sugi moved to or from, when he was exiled to Differ Ariake by his family because he was being obstructive and complained to Tokyo Sports there was no TV or video player there and so he couldn't watch porn and anyway, his collection had been packed away)
– WrestleUniverse are starting a new series on Tuesday 26th October. The first episode of "Let's talk to Marufuji-senpai!" will be broadcast at 18.00 JST, with Yasutaka Yano as the special guest. The show will be a kind of dialogue and Q&A between them.
CURRENT CHAMPIONS
THIS WEEK IN NOAH
Monday, October 25th: Championship match signing live on YouTube at 3pm JST. NOAH have announced that the GHC Heavyweight plus the GHC National will be signed for. There was no mention of the GHC Junior, but there will be "others" attending the press conference.
Wednesday, October 27th: Masa Kitamiya (33)
Thursday, October 28th: Yasutaka Yano debut anniversary (1 year)
Thursday, October 28th: Go on to the DEMOLITION STAGE 2021
Kumamoto Castle Hall Civic Hall
Start time: 18:30 JST
Broadcast: WrestleUniverse
Saturday, October 30th: LEC Cleanup! Presents DEMOLITION STAGE 2021 in FUKUOKA
Fukuoka International Centre
Start time: 16:00 JST
Broadcast: ABEMA & WrestleUniverse
LINKS
Costume research: Kaito Kiyomiya
"No need for simulation, but certainly results appear immediately" interview with Masaaki Mochizuki about the long awaited match against Sugiura and the GHC National Challenge
GIF taken from WrestleUniverse.