This Week in Wrestling History (September 22-September 29)
This new weekly feature will highlight your standard "Day in History" of birth and date dates, as well as highlights of various promotions.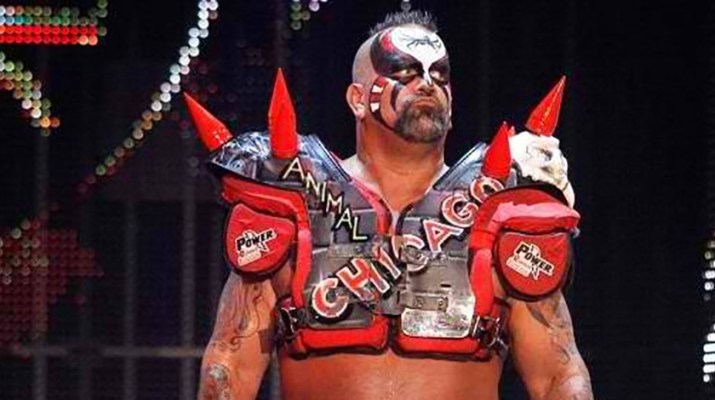 Every day of the year is rich with wrestling history.  This new weekly feature will highlight your standard "Day in History" of birth and date dates, as well as highlights of various promotions.
Birthdays This Week
9/23/72- Matt Hardy
9/23/88-Kairi Sane
9/24/76- Stephanie McMahon
9/24/85- Shane Thorne
9/24/93- Sonya Deville
9/26/81- Asuka
9/26/88- Buddy Mruphy
9/28/63 – Steve Blackman
9/28/88 – Jason Jordan
9/29/70 – Stacy "Kat" Carter
9/29/70 –  Yoshihiro Tajiri
9/29/85 – Candice LeRae
This Week in History (by date)
September 23:
1985: WWF performed at Madison Square Garden. The Junkyward Dog  defeated Terry Funk in the main event. The British Bulldogs defeated the The Hart Foundation in 18:31, Ricky Steamboat defeated Don Muraco via DQ, while Andre The Giant met King Kong Bundy in a battle of the giants, which saw Andre winning.
1994: The Herb Abram promotion, UWF, held Blackjack Brawl at The MGM Grand. Only 600 were in attendance. The show featured a wild brawl between Cactus Jack and Jimmy Snuka. Sid Vicious lost to Steve Williams in the main event.
2001: Just weeks after 9/11, WWE presented Unforgiven PPV in New York. One could say that they capitalized on the patriotism at the time having Kurt Angle defeat Steve Austin, but this PPV is most remembered for the horrible match between The Brothers of Destruction and KroniK.
2002: NOAH's Great Voyage 2002 took place at Budokan Hall. In the main event Mitsuharu Misawa defeated Yoshirhiro Takayama to win the GHC Heavyweight Title.
2012: NJPW Destruction showcased Hiroshi Tanahashi retaining the IWGP Heavyweight Title.
2013: The SHIELD lost an 11 on 3 24 minute elimination handicap match in the main event of Monday Night Raw.
2015: Kenny Omega won the IWGP Junior Heavyweight title from KUSHIDA at  NJPW Destruction in Okayama.
September 24th:
2000: Unforgiven showcased The Rock winning a four way against The Undertaker, Chris Benoit, and Kane to retain the WWF title.
2005: Roderick Strong bested Austin Aries, Colt Cabana, Jay Lethal, Christopher Daniels and Samoa Joe in a survival of the fittest six way match at ROH's Survival of the Fittest.
2012: CM Punk held a sit in on RAW, which also featured JR returning to fill in for the recovering Jerry Lawler.
2017: Juice Robinson lost to Kenny Omega (who retained his title) at NJPW Destruction in Kobe.
September 25th:
2000: As WCW continued it's downward spiral, Vince Russo "accidentally" defeated Booker T to become the champion on an episode of Nitro.
2006: With one hand tied behind his back John Cena defeated Lita (yes you read that right) in a no holds barred match.
2016: PROGRESS continued to, uh, progress as they held their largest show of the room. Tongue in cheek title Chapter 36: We're gonna need a bigger room…again.
2016: The last of the best of seven matches between Cesaro and Sheamus ended in a no contest at Clash of Champions. This led to Mick Foley creating The Bar. (this author thanks Foley from the bottom of her fan girl heart)
September 26th:
1993: Hulk Hogan pinned The Great Muta on NJPW Osaka show.
1999: Another Unforgiven brought us the last time anyone probably agreed with David Meltzer. He gave the horrible Kennel from Hell match between the Big Bossman and Al Snow a NEGATIVE three stars.
2016: RAW did one of it's worst ratings ever going against a Presidential debate and Monday Night Football.
2017: Neville wrestled his last televised match with the WWE.  He defeated Ariya Daivari on 205 Live!
September 27th:
1960: Bruno Sammartino's WWWF Championship belt was stolen from a locked car while he ate dinner inside a restaurant. The belt was never recovered.
1993: Shawn Michaels was stripped of the IC title after walking out of the company.
1994: A one night tournament to fill the vacated IWGP Juinor Heavyweight Championship  had Norio Honaga defeat Wild Pegasus in the finals.
2005 : Cowboy Bob Orton wrestled his first match in 18 years, losing to The Undertaker.
2010 : The new RAW Tag Team Championship belts were debuted. Fondly known as the "penny belts", they were used to replace the two sets of tag team belts being used on RAW and Smackdown.
2012 : Samoa Joe defeated Mr. Anderson to become the TNA Television Champion.
September 28th:
1985: AWA Presented "SuperClash '85: Night of Champions" in Illinois. This show featured NWA, WCCW and All Japan wrestlers.
1992: Tatanka lost his first televised match since debuting in February.
1996: Atushi Onita defeated Wing Kanemura in a no ropes, barbed wire, exploding landmine cage match. (I can't make this stuff up)
1997: In the only televised match between the two Hulk Hogan and Bret Hart fought to no contest on Nitro.
2010: On the greatest of all Rusev Days, Miroslav Barnyashev signed his contract with the WWE.
September 29th:
1984: The Road Warriors 400 day tag team championship run in the AWA comes to end when they were defeated by Jim Garvin and Steve Regal.
1992: The Rock 'n Roll Express make their WWF debut with a loss to The Heavenly Bodies.
1997: Two of the most replayed moments of RAW aired for the first time. Mick Foley introducing Mr. Socko and Steve Austin attacking Vince McMahon with a deadpan.
2002: Jim Ross defeated Jonathon Coachman in a Country Whoopin Match, allowing Jim Ross and Jerry Lawler to announce on RAW again.
In Memoriam.
We take a moment to remember those who entertained us…
9/22/63 – Charro Aguayo (Franciso Aguayo Escobosa)
9/22/06 –  Big Boss Man (Raymond Walter Taylor, Jr)
9/22/10 – Giant Gonzalez (Jorge Gonzalez)
9/22/12 – Mr. Exclusive Danny B (Daniel Bilski)
9/22/15 – The Drunken Irishman (James Prentice)
9/23/67 – Stanislaus Zbyszko (Stanislaw Jan Cyganiewicz)
9/23/90 – Stanley Wycoff (Has Kronert)
9/23/09 – Steamin' Jimmy Freeman (James Freeman)
9/23/14 – Don "The Brusier" Manoukian (Donald J. Manoukian)
9/23/15 – Fat Frank/Lightning Lou Diamond (Frank Iadevia)
9/23/15 – Percival A. Friend (Albion Joseph Friend)
9/23/16 – Dream Warrior (Mel McGehee)
9/24/75 – Willi Muller (Wilhelm Muller)
9/24/81 – George (Billy) Torontos (George Torontos)
9/24/87 – Joe Corbett (Joseph Steven Katelmach)
9/24/92 – Roy Herrnan (Lawrence Roy Heffernan)
9/24/07 – Dave Diamond (David McCombs)
9/24/07 – Dean Ross (Ross David Bentley)
9/24/17 – Dallas James/Dallas Divine (Don Parker)
9/25/48 – Joe Lynam (Joe Lynam)
9/25/77 – Frank Brown (Frank Evan Brown)
9/25/03 – Pitbull#2 (Anthony Durante)
9/25/09 – Karl Affis (Karl Affis)
9/26/73 – Joe Kopecky (Joe Kopecky)
9/26/91 – Lance Idol (Steve Schuman)
9/26/11 – Tiger Hamilton – (Billy Hamilton)
9/27/77 – Roy Welch (Roy Edward Welch)
9/28/66 – Jack/Bull Allen (Jack Altinger)
9/28/02 – Jay "Big Bottie" Caldwell (Jay Norman Caldwell)
9/28/15 – Axel Dieter Sr. (Axel Dieter Barthel)
9/28/15 – Robbie Rage (Robbie Jerline Tate)
9/29/02 – Alaskan Mike York (Michael O'Leary)
9/29/12 – Eric Pomeroy, Stan Pulaski (Eric Ronald Pomeroy)
9/29/13 -Cousin Luke (Gene Petit)