Tiffany's RAW Takes: Fear & Loathing In San Francisco
WWE heads to San Francisco for Raw as things head up on the road to Hell In A Cell. Thus, Tiffany has Takes!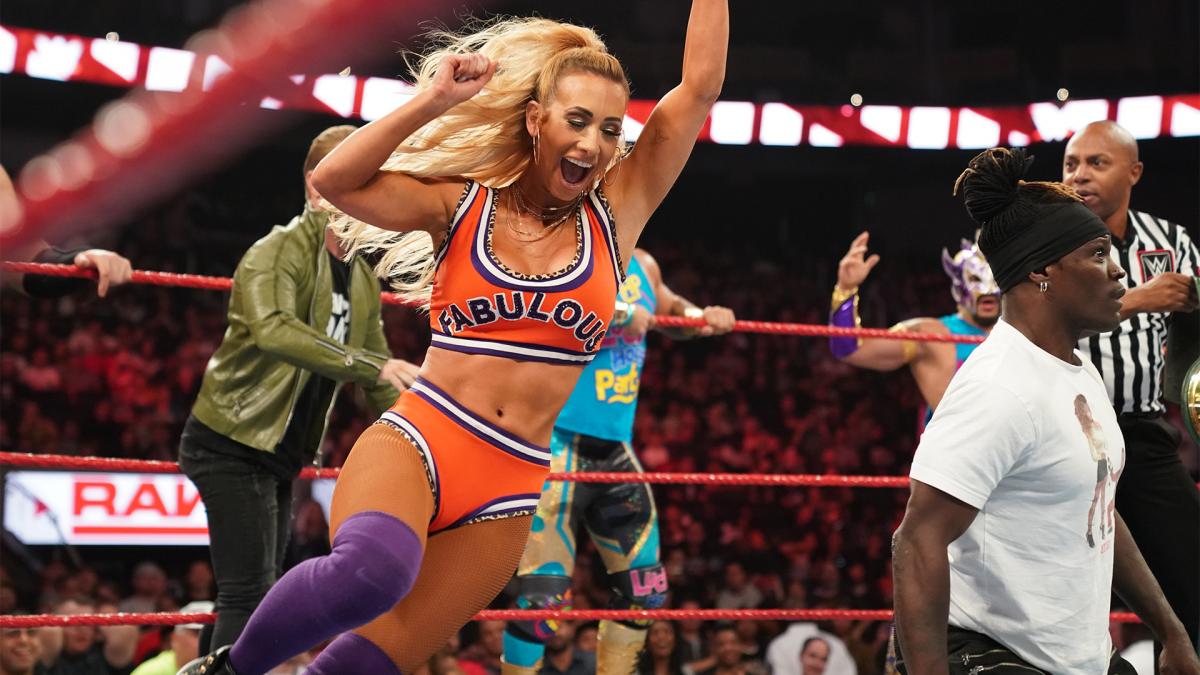 WWE heads to San Francisco for Raw as things head up on the road to Hell In A Cell. Thus, Tiffany has Takes!
It might be the first day of fall, but will the superstars of RAW keep the heat up? We'll find out when the WWE takes over San Francisco!
Universal Championship
I've really become a fan of Seth Rollins over the past few months, so I've found the narrative that he isn't a fighting champion because he showed fear over the Fiend extremely irritating. I'm glad he owned up to being afraid, because any sane person would be.
I don't get why Strowman needs to be involved in this. Seth beat him fair and square, move on dude. Hopefully, he and Seth will be put on separate shows after the draft, but then that runs a risk of him and Roman Reigns being thrown together too, and I like that even less.
Whoever thought up Firefly Funhouse should either get a raise or a psychiatric examination.
Rollins vs Strowman was really good. Strowman's come a long way from 2016, but he's still not someone I see being a long-term champion, he's still a little too limited. I'm guessing the Fiend's appearance means we'll get a Triple Threat in the HIAC match and I'm not stoked. This needs to be a one on one match, Strowman's had his chances.
The Fatal Five Way was really good. I kind of figured/hoped that Ricochet would win based on how everyone was ganging up on him and I'm ticked off to be wrong. However, I think Rey Mysterio vs Seth Rollins will be an AMAZING match up and I can't wait to see it next week.
Viking Raiders and Cedric Alexander vs The OC
Viking Raiders vs OC was every bit as good as I expected it to be. I hope this match means that OC and Viking Raiders will be having a long-term feud in the future because these guys could be magical together. I was super stoked about Cedric Alexander getting the jump on AJ Styles. There's been a persistent rumor that Cedric was getting buried after two losses to Styles, but hopefully this means that's another busted rumor. Raiders getting the win was AWESOME, hopefully this means they'll be moving on to dealing with the RAW Tag Team Division.
Women's Division
I'm a huge Becky Lynch fan and I'm SOO stoked for her and Sasha Banks to lock up in Hell in a Cell. I also love that she has no fear of the Cell, at least that's what she claims. I'm still hoping that all four Horsewomen will be put on one show so we can have the epic rivalry we should've had from the start.
Sasha vs Nikki Cross was SOOO good. Nikki Cross is a legit great wrestler under all the crazy gimmick, so seeing her and Sasha really put on a show was so much fun to watch. Also, seeing Sasha breaking out some new moves was good, while seeing her newer, more vicious, persona develop was great. I love how they're building Alexa as a face, but Bayley needs to be more willing to throw down as a heel. Also, that roll through into the Banks Statement from a diving crossbody was everything, so was Sasha beating up Bliss just for the fuck of it. Now, Boss-Hug are in line for the Women's Tag Championship and god help Twisted Bliss if they get it.
Ugh, Lacey Evans is back again. I'm getting really tired of this. I'd rather have Dana Brooke vs Sarah Logan on RAW than Lacey Evans vs anyone.
It finally happened, Carmella won the the 24/7 Championship from R-Truth. I like how they did it by not having her turn on him outright, but basically made the belt a Women's title, at least for now. Unless one of the guys wants to risk being beat by a woman.
Baron Corbin vs Chad Gable
Baron Corbin looked the douchiest of LARP douchebags in that get up. I'm glad that Chad Gable is getting TV time and showing off his stuff. He's the kind of performer Heyman would've showcased in the old ECW days. The match was good, but Corbin didn't look like much of a king when he lost by DQ. Gable is still the rightful king and Corbin's a usurper.
That's it for Tiffany's RAW Takes! Tune in tomorrow for SmackDown Takes.