Mitchell's NJPW Press Conference Report! (10/21/19)
Living in America~!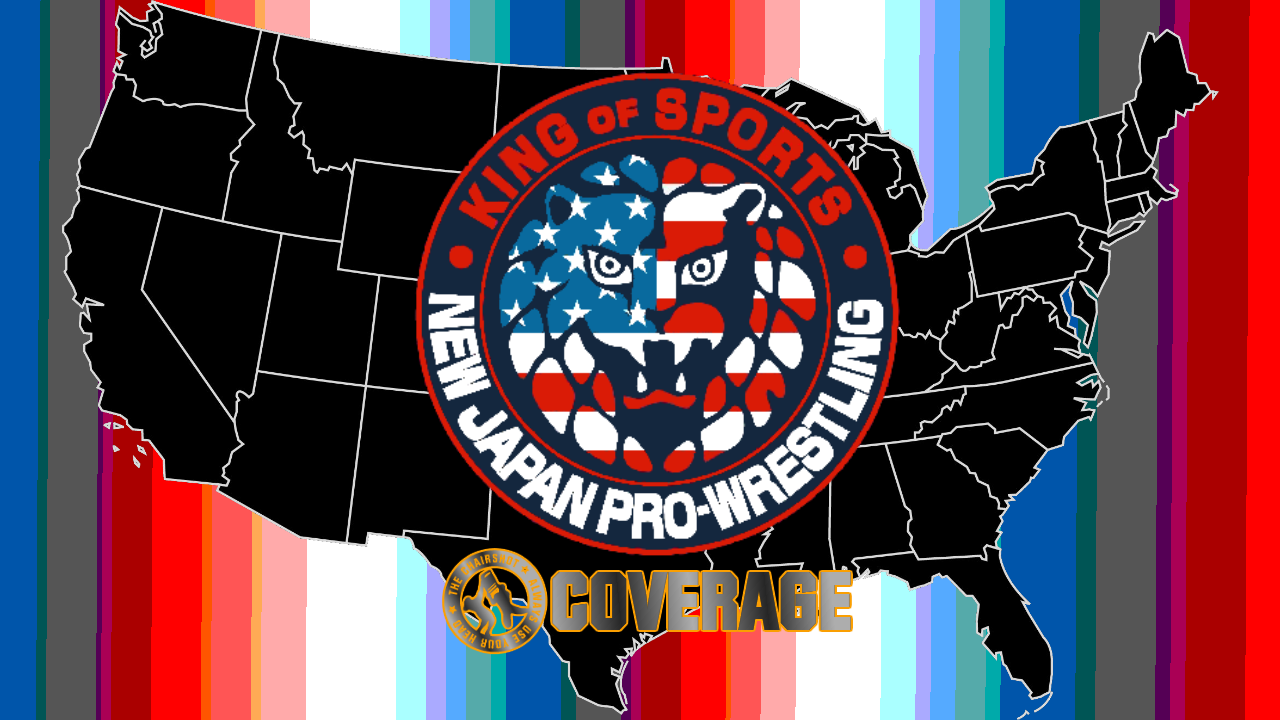 Living in America~! – James Brown, 1985
As of 2 AM Eastern Standard Time on October 21st (11 PM Pacific), New Japan held a press conference to view free on New Japan World, and later had a transcript on their main site. I'm simply going to sift through it and point out the important elements.
New Japan Pro-Wrestling of America is preparing for November!
Based out of California, this new subsidiary of the top dog in Japan plans to officially begin operation as we go deeper into Autumn. It will still be run by NJPW's top brass, such as Chairman Naoki Sugabayashi and CFO Michiaki Nishizawa, along with CEO Takami Ohbari and COO Kaname Tezuka. Ohbari gave the presentation detailing the structure of NJPW of America, and "the decision making behind its establishment." This subsidiary is phase three of NJPW's overall expansion into the US and other international markets.
To review: Phase one involved "discovering new wrestlers in markets outside Japan and developing talent through the LA Dojo"; phase two involved running "events in the US, including at Madison Square Garden and Dallas this year, both independently, and with the assistance of other promotions." Therefore, phase three is for NJPW to "establish a company within the US, and be ingrained in the everyday fabric when it comes to fans' wrestling consciousness." Ohbari went on to explain what was next as NJPW of America prepares to move forward. "Growing a footprint and increased consciousness in America will become a key factor, especially as competing cash rich promotions are being established." In other words, as a company like the WWE tries to get an NXT Japan established, NJPW is ready to counter.
Ohbari explained that "fans of NJPW are strongly invested in the concepts of Strong Style and the high level of wrestling that New Japan provides." Not only that, but "the majority of fans surveyed during the recent Dallas event stated that they watched other wrestling besides NJPW, and that they still expressed a preference to the different style and approach that New Japan presents." And that is very on the mark for those who know what The Chairshot, and myself specifically, are all about. So long as NJPW of America brings Strong Style to the states on a regular basis, this new branch will thrive, even with NXT and now the rising All Elite Wrestling being out and about.
But how is NJPW going about this?
Two words: live events. Also known as "house shows," this will be the core of NJPW of America. Ohbari expressed that "the goal will be for American fans to experience NJPW up close and in person on a regular basis." The touring structure focuses on "five key areas" within the continental United States: West, East, South(east), Mid(west), and Texas. That's right, Texas! You're a region all your own as far as NJPW is concerned! And that makes a lot of sense, given Dallas got to kick off this year's G1 Climax tournament.
The exact breakdown of each region was put on a map graphic, with the distribution detailed as:
WEST: 6 cities across 4 states
MID: 7 cities across 6 states
TEXAS: 4 cities
SOUTH EAST: 6 cities across 4 states
EAST: 4 cities across 3 states
As you can see, nothing has been confirmed or denied about what cities they plan on in each state, though certain ones might be obvious when you consider the regions and states. The thinking behind these specific regions states being chosen is to allow the "majority of the US fanbase-some 70% according to market research-to be able to attend an NJPW event and see New Japan action near to them." This makes a lot of sense, given how other promotions in America tend to tour. A wrestling company goes where they know wrestling fans are, and I'm sure it isn't impossible for you hardcore fans just outside the region to take a road trip.
Ohbari assured that this is by no means leaves their home fans "abandoned." The expansion "will see benefits on both sides of the Pacific." "While the LA Dojo has existed solely as a Dojo up to now, it will now see a full office environment that is designed to support business in the States, as well as to support talent." This will essentially ease the travel concerns for American-based wrestlers who want to join NJPW, because now they can stay close to home and still represent the company in the States. This will also boost scouting power, as there can be dedicated management of the tryouts and camps, which "will lead to a deeper roster of talent and better matches and events going forward."
Picture this being on par with what NXT, and even NXT UK, does for the WWE. It will be one part developmental, one part an avenue for introducing wrestlers to the main stream fanbase, and all with the hopes that one day, there is a major crossover for dream matches within the company as a whole. In the same way WWE has used NXT to give us a match like Walter VS Kushida, we could see NJPW of America bring us any number of American independent talents to have amazing matches with each other, as well as with the big names from THE NJPW. One does have to wonder what this means for ROH's relationship with NJPW, but that perhaps will be addressed at a different time.
NJPW opens it to the press!
The assembled media outlets were allowed to ask questions of Ohbari, as we are all naturally curious about what this all means.
"As NJPW runs more events in America, what are the differences between the two markets?"
Ohbari understood that America has "more of a range" in the wrestling fanbase. A bigger range of ages, largely thanks to television coverage of pro-wrestling, and it can even be seen as something for the whole family. Ohbari's understanding is that American audiences "also skew more male; in Japan, our male female balance at events is 60:40, while in America it's more 80:20." Ohbari also understands that "because there are a lot of young fans, they often view content digitally rather than through TV," and assures that NJPW is ready to pounce on that.
"Will there be plans for longer tours in the US, of the order of the three to four week Power Struggle tour that crosses the whole country, as distinct from the condensed Super J-Cup and Fighting Spirit Unleashed weekends?"
To shorten that, how are these NJPW of America tours working exactly? Ohbari pointed back to his map graphic, and is thinking NJPW will be "keeping to tours taking place in those areas and not outside." They won't be making one huge circuit where they jump from West to East, but rather "you'll have the west coast tour, and then the Texas tour later, then the central tour and so on."
"Will tours in the US run concurrently with Japanese tours, or could it be that American and Japanese tours run at the same time?"
Those technically mean the same thing, but Ohbari said "that US events will take place while the Japanese schedule is between tours." I believe that means it is more of an alternating scheduling just so fans aren't overwhelmed. But Ohbari did add that "if there is high demand from fans, simultaneous tours may become a possibility." So there may come a day when NJPW of America has a live event in Texas, after an event back home in Japan occurred. This perhaps could make for entire days where an American NJPW fan can be watching NJPW wrestling, one online and then one in person.
"What are your plans in terms of scale of events?"
Ohbari says NJPW will look at venues with at least 2000 seats, but might have to be less depending on circumstances. "We are a live event company, and the first priority of a live event company is to run in more venues. Once people are in those venues, then we can fire them up and have them ready to spread the word to larger and larger audiences." But first and foremost, Ohbari says it is about frequency, not size, and then build to those larger venues.
"Do you have plans for a certain number of events per year in the US?"
That is something Ohbari must discuss with Chairman Sugabayashi, but as NJPW does a mostly monthly schedule, with 12 to 13 events just this calendar year, "we could be in the region of double that next year." The math is obvious, but that could mean two major Pay-Per-View type events a month, one for Japan and one for America, paralleling how WWE and NXT have their respective PPV's and TakeOver events.
"Will events be primarily broadcast on NJPW World? Also will there be dark match only Dojo events?"
"As much as is humanly possible," Ohbari says they plan to air those events live on NJPW World. And if it can't be live, then it will be On Demand. And while nothing is decided for Dojo events, "we have a large space in the LA Dojo and it may be a possibility in future."
"Will the increase in American events necessitate a reduction in the number of Japanese events?"
No, there are no such plans.
"So there will be more total events on the calendar?"
Yes!
"Can you give any details with regards to television rights?"
Ohbari knows AXS TV has been a great partner for American TV audiences, and plans to keep that partnership going. With these US events coming and increasing, Ohbari and NJPW would love "to be able to make more opportunities for fans to watch those events live and in real time on TV, and those are opportunities we're excited to discuss with TV partners going forward." AXS TV has already done a lot of work to keep up to date with the NJPW events that are the most crucial, though that did mean skipping the FSU Weekend since it didn't have much affecting storylines, but this time next year, AXS TV (and by extension, us here at the Chairshot) could be much busier with airing NJPW of America events, but to their (and our) benefit.
(NOAH) NOAH NEWSLETTER VOL.194 ~ 12TH MARCH 2023
Pre-matches, retirements and cross promotion challenges! NOAH keeps things interesting going into Spring!
NEWS
Daisuke Harada's retirement
Daisuke Harada wrestled his last match at Korakuen Hall on the 9th March, bringing a seventeen year career to a close. The match was only a minute, and Harada took no bumps and took no damage to his neck. The last move of his career was Misawa's Rolling Elbow, although he did set up The Katayama German Suplex. Fortunately, time ran out then and the referee looked as if he had to hold Harada back from continuing. His opponent, Atsushi Kotoge (who he calls his "eternal rival") had come to the ring highly emotional and had buried his face in the turnbuckle when Harada's music sounded, he was in tears again when Harada made his speech;
"Are you kidding me, aren't I the one who wants to cry the most? My pro wrestling life started with you, and I'm really happy that it ended with you. Because of you, I was able to come to NOAH and continue wrestling because you were here, and because of you I was able to wrestle for one last minute. I am really grateful to you. From the day I entered Osaka Pro Wrestling, I was cocky junior, but until today have been indebted to you. Thank you for your help today!" 
Kotoge left soon after, and Harada addressed the crowd thanking everyone and hoping that they would be happy with the match (the fans were just as emotional as Kotoge), he thanked NOAH, the medical team and everyone who came today. There was to be no ten count bell or ceremony (Harada finds them a little gloomy) but he wanted to end his career with a bang. Harada left the ring for the last time, raising the arm of the person he said had saved his life (NOAH's trainer, Nagahama) and shaking hands with the wrestlers at ringside, which included Hitoshi Kumano, before he disappeared one final time behind the curtains. In the lobby, Harada had been sent flowers from Osaka Pro, HUB, Zeus (they sent flowers in his colors of blue and white), Meiko Satomura, THE LEAVE, GLEAT, DDT, Satoshi Kojima – the list went on. Harada hasn't decided what he is going to do next, but he has vowed to support NOAH as a fan, and has referred to himself as becoming a "Wrestling Genie". However, he doesn't seem to be ready to leave NOAH behind just yet, as he still has one final NOAH Junior Space to do.
Related articles
"Don't end up like me" – Daisuke Harada, who has announced his retirement, thinks about the unexpected doctor stop without subjective symptoms, the retirement match is a one minute exhibition with a doctor present
"My past matches will be streamed. Please receive Daisuke Harada's pro wrestling! – free matches released on YouTube that Daisuke Harada has chosen himself
"What to do with Taniguchi?" Takashi Sugiura to "retrain" him
The question of "What to do with Taniguchi" is one that NOAH have wondered periodically over the years, and now the question has arisen again following his six man match when he teamed with Naomichi Marufuji and Masaaki Mochizuki against The Sugiura Army of Takashi Sugiura, Kazuyuki Fujita and Hideki Suzuki. Suzuki had said that he wanted to see Maybach Taniguchi, but instead they got apathetic Shuhei Taniguchi, who ended the match by getting choked out by Takashi Sugiura and the ref called for the bell. After the match Sugiura, stood over Taniguchi, and then left the ring. Marufuji and Mochizuki were a little kinder, Marufuji rolling him out, but they both exchanged knowing glances and Marufuji gave him a weary look as they walked to the back. Takashi Sugiura vented about Taniguchi's performance, and said he would "retrain him" in their singles match in Yokohama.
All Japan World Heavyweight Tag Challenge accepted
After winning the first pre match against the GHC Heavyweight Tag Champions, Masa Kitamiya and Daiki Inaba, Kenoh and Manabu Soya where confronted in the ring by the All Japan World Heavyweight Tag Champions, Yuma Aoyagi and Naoki Nomura, who (throwing off Managing Director SUWAMA's threat) accepted the challenge of Kongoh for the belts.  Kenoh said that when Kongoh win them, having already won the GHC Heavyweight Tag Titles, they would unify them into what they had named "GHC World Tag". Title match will take place on the 21st March at All Japan's show at the Ota Ward General Gymnasium.
STINGER all out war; Eita bloodied, Ogawa taps
Following the emotion of Harada's retirement and the frustration of Taniguchi's performance, STINGER went to war. Eita faced off in a singles match against HAYATA, and Chris Ridgeway and Yoshinari Ogawa fought in the match after. Eita had threatened HAYATA that he would make him feel the same pain he caused him the night he bloodied him up and took the belt back at NOAH Junior Night at Ryogoku Kokukigan, but in the event of things, HAYATA jumped him, bust him open by using the belt on him and then attacked him savagely afterwards. The ref was shoved down by HAYATA three times, and on the fourth shove away, he stopped the match. HAYATA gave Eita the 403 Impact on the belt, and shoved his boot into his face as he held the championship up. Backstage, HAYATA (who ironically was the only person out of STINGER, ex STINGER or whatever the tag with Eita is called), said that he had no intention of teaming with Eita, and that in Yokohama, Ogawa will come to his senses. Eita later posted on Twitter a picture of HAYATA standing over him and asking whether HAYATA was proud of himself (I would imagine he was) and saying that if he thinks that Ogawa is going to "come to his senses", then that's what HAYATA needs to do, so "get real".
Ogawa and Ridgeway had a match that Ogawa had both predicted would be different from HAYATA vs Eita (he doesn't give Eita much credit in using his brain, while he did admit he has to work hard when it's Ridgeway) and would be "technique vs technician". Ridgeway called it "master vs pupil" and demonstrated that Ogawa's teaching had taught him not only how to attack, but also how to deceive and like a latter day Charlemagne, how to make everything around you into your army. Ridgeway won the match by doing something that very few people have done; he made Ogawa tap. The war between STINGER has just gone up another notch.
Related articles
"Let me be clear" – crowned tag with Eita, Yoshinari Ogawa breaks the silence on the HAYATA & Ridgeway interception (part 1)
Kaito Kiyomiya loses the first pre-match against Jake Lee
Kaito Kiyomiya's woes continued when he lost the first pre match to Jake Lee. However, that being said, Kiyomiya was not the person pinned, it was Atsushi Kotoge. Jake Lee had been making comments about Kiyomiya's somewhat worried demeanor ever since he came to NOAH, back then it was he looked so glum he would probably scare little children, and now it had developed into making exaggerated smiles on his face using two fingers to prop up his mouth (in the manner of "turn that frown, upside down") and then motioning at Kiyomiya to do this. Kiyomiya wore a faint smile, but Jake even took it one step further, and rearranged Kiyomiya's lips and cheeks into a grin when he did a rope break. After the match, Jake took the mic and told Kiyomiya that "Kiyomiya, for you, that (GHC Heavyweight) is a bit of a burden I guess. Boo, applause, whatever. Come and see the 19th March, I'll change NOAH".
AMAKUSA retains
AMAKUSA retained the GHC Junior Heavyweight title against Hi69. Hi69 let loose in the match, and he looked as if he was wild eyed and drunk on revenge. Fans said that this was one of the best matches that they had seen out of him for a while, although he does tend to be very good in singles matches, especially title ones with a backstory as in depth as the one against AMAKUSA. No challenger has come forward yet, but AMAKUSA has promised that he will "guide this junior treasure to the heavens"
EVENT RECAPS & POST MATCH INTERVIEWS
Star Navigation 2023 (Thursday March 9th, Korakuen Hall)
Post match interviews (Thursday March 9th, Korakuen Hall)
ELSEWHERE IN NOAH
– Naomichi Marufuji had a Twitter conversation with Satoshi Kojima about a lost phone. He said he had lost his phone once and "everyone was searching for it". From Kojima's reaction that suggested that he was there and remembered this, I wonder if "everyone" was the roster at one point.
– Katsuhiko Nakajima held his 35th birthday fan event, "Team Katsu" on the 12th March. The event included photos of Nakajima in his two most favorite ring-wear (his current red one and his wolf skin), homemade Chanko, autographs, a chat with Nakajima and fans could even wear one of the costumes if they won a competition. A lot of reviews contained the phrases "when I came around" or "when I regained consciousness", which refer to Nakajima's presence.
– Keiji Mutoh took part in Japan's version of "Are you smarter than a 5th grader?" It turned out that he wasn't and went home without the money he hoped to use for his retirement. He says that next time he goes on the show, he will bring Riki Choshu.
– Lanzelot, Super Crazy's nephew, made his NOAH debut on the 9th March at Korakuen Hall.
– Kenoh said he doesn't remember the name of Naoki Nomura, as his presence was insignificant.
– Tadasuke wrist flicked Kinya Okada away when he got into the ring. Not that Okada was in his way or had any intention of being in the Kongoh pose.
CURRENT CHAMPIONS
GHC Heavyweight Champion: Kaito Kiyomiya


Challenger: Jake Lee, 

Great Voyage in Yokohama, Yokohama Budokan, 19th March

GHC Junior Champion: AMAKUSA


Challenger: None at the time of writing

GHC Heavyweight Tag Champions: Masa Kitamiya and Daiki Inaba


Challengers: Kongoh (Kenoh and Manabu Soya), 

Great Voyage in Yokohama, Yokohama Budokan, 19th March

GHC Junior Tag Champions: Yoshinari Ogawa & Eita


Challengers: HAYATA & Chris Ridgeway, 

Great Voyage in Yokohama, Yokohama Budokan, 19th March

GHC National Champion: El Hijo Del Dr Wagner Jnr


Challenger: None at the time of writing
THIS WEEK IN NOAH
SUNNY VOYAGE 2023
Date: Tuesday, March 14th
Venue: Yokohama Radiant Hall
Start time: 18:00 JST
Broadcast: WrestleUniverse (you must be a subscriber to view)
Yoshiki Inamura will be having the singles match against Kento Miyahara on this day at Shinjuku Face. The All Japan event starts half an hour after NOAH's does, and while Masa Kitamiya is on the card he is in the second match, so I guess there is plenty of time for him to get to Shinjuku.
ARTICLES
Kenoh advises GHC champion Kaito Kiyomiya to retire, "shocked" by "forbidden words" after the battle with Okada
Fan event recap – Kenoh gives a talk in Hachinohe
NOAH FROM THE VAULT
"Donmai, Donmai" – Mitsuharu Misawa's diary
(NOAH) NOAH NEWSLETTER VOL.193 ~ 5TH MARCH 2023
After the retirement of NOSAWA and Keiji Mutoh, it seems someone else is being forced to retire for health concerns! Hisame brings us all of the Emerald Updates!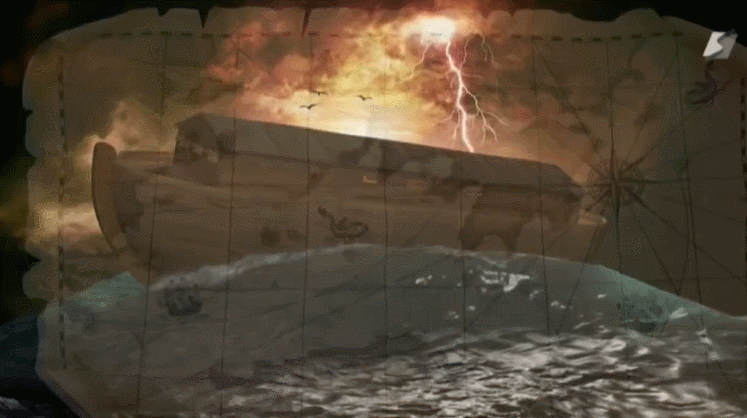 After the retirement of NOSAWA and Keiji Mutoh, it seems someone else is being forced to retire for health concerns! Hisame brings us all of the Emerald Updates!
NEWS

Daisuke Harada announces retirement
NOAH held a press conference/title match signing on the 2nd March, in which Daisuke Harada announced that due to the neck injury that has seen him away from the ring since August 2022, he would be retiring. The decision sadly was come to when investigations in August revealed that Harada was in danger of developing what is known as spinal cord compression (cervical atlantoaxial subluxation), which can cause paralysis, respiratory failure and even death. Harada had no symptoms at all and was still training as much as he could (and with the usual weights he used), although for three months he had to wear a neck brace. Sadly, nothing did any good, and the issue failed to resolve. The specialist called Harada and NOAH's trainer into his clinic and told them the sad news, Harada would have to retire. Unsurprisingly after an emotional press conference in which Harada announced he would wrestle his final match on Thursday 9th March at Korakuen Hall against his oldest friend and eternal rival, Atsushi Kotoge, he went home and couldn't stop crying. The other two juniors at the press conference, Hi69 and AMAKUSA, were both visibly moved. Hi69 in particular never attempted to hide the fact and AMAKUSA was lost for words when asked about Harada's news.
Harada's final match will be a one minute exhibition match, with the doctor at ringside. The match needs to be short in duration as very sadly now, Harada cannot take any further bumps, so don't be expecting any top turnbuckle Katayama German Suplexes. Harada himself said he is disappointed to have to retire, but preserving his life is more important. Very sadly he will not be staying on in NOAH, although he was offered the position of a coach or backstage agent. Harada says he had to decline as he knew that it would be hard for him to watch the NOAH Juniors and not be able to join in, but he won't be abandoning them entirely, he will be watching as a fan. However, President Zeus of the new Osaka Pro, has wondered if Harada might like to come and do some guest commentary, and it is known that (unofficially) Harada did want to make an appearance there, but what Harada will do after retirement remains to be seen.
Related articles
Daisuke Harada, from becoming a professional wrestler until retirement at NOAH's 9th March Korakuen
"I will write about Harada's absence up until now" – note by Pro Wrestling NOAH trainer, Kento Nagahama
Daisuke Harada shock retirement, Doctor stop due to neck injury, 9th March retirement match with Kotoge at Korakuen
Kenoh's fifteen year anniversary
"Maybe every five years; debut as a newcomer, ten years to be fully fledged, 15 years is your mid career, twenty years to be a veteran, and thirty years a legend. There is such an image in pro wrestling."
Kenoh's chronology of a pro wrestler.
Kenoh celebrated fifteen years in Pro Wrestling on March 2nd. His goal for his fifteenth anniversary was to celebrate it as GHC Heavyweight Champion, which sadly he was not able to do. As is customary for a "mid career" anniversary, Kenoh will be holding his own show, which will take place in his hometown of Tokushima, Shikoku (aka "this fucking countryside") on 24th June. No card has been announced as of yet, and Kenoh has hinted he will give details on his YouTube channel. But when asked about the handshake with his Michinoku Pro rival, Hayato "Jnr" Fujita, who has been calling for a match with Kenoh, Kenoh said coyly that he is "still waiting to hear from him about that"
Kitamiya no show, enter Inamura
Following on from the friction between the Kensuke Office boys (Katsuhiko Nakajima, Kento Miyahara and Masa Kitamiya), Miyahara demanded that Masa Kitamiya come to All Japan's event on the 27th February, dressed in a suit and apologize formally to him for not greeting him. Kensuke Office was very strict on this, and his former "errand boy" broke the rules. It may be best that Miyahara doesn't know what Kitamiya was saying about him on commentary. Anyway, the 27th came and Masa Kitamiya did not show up.
But, whenever someone throws down for NOAH, Yoshiki Inamura will answer the call, and that is exactly what happened. Inamura came to the ring and told Miyahara (loudly) that time had moved on and the new generation of NOAH wasn't just Kitamiya, it was himself, Yoshiki Inamura and if Miyahara wanted a fight then Inamura would give him one. Miyahara (calling Masa Kitamiya by his real name "Mitsuhiro") said that Kitamiya didn't show up because he was scared, and therefore he had sent Inamura in his place. Inamura said he came of his own accord. Miyahara kind of liked this, and said that Inamura sure did know who to attack in All Japan and as he had come here on his own accord, he would give him a match. But, he had his own stipulation, Masa Kitamiya comes with him as a second. Miyahara had earlier said that Kitamiya had grown conceited and needed to be taken down a few pegs. The match has been set for March 14th in Shinjuku. Miyahara said sarcastically after their confrontation that this could turn into "NOAH vs Miyahara", although probably he basically wants revenge on Katsuhiko Nakajima and Masa Kitamiya above all.
Related articles
Inamura makes a sudden appearance, and requests a match against Miyahara. One on one match in Shinjuku on 14th March decided.
Inamura makes a sudden appearance, and requests a match against Miyahara. One on one match in Shinjuku on 14th March decided.
ELSEWHERE IN NOAH
– Kaito Kiyomiya revealed in a recent interview that his post title match treat is to go out and basically eat whatever he wants. He listed ramen, hamburgers and candy, which he would stuff himself with to the point of "not being able to move".
– Since his retirement, Keiji Mutoh is feeling a lot better and his injury has gotten a lot better. He ran into Tomoaki Honma in a local gym, and then said he fled quickly from him when he heard that Honma had been cheering for him until he was hoarse at his retirement match.
– Kenoh says that he and Manabu Soya will no longer he challenging for the All Japan World Tag Titles thanks to President Suwama bursting in and attacking one of the champions with a chair and demanding that the Voodoo Murders come before Kongoh. Suwama said Kenoh was "talking stupid"
– Junta Miyawai has returned to Mexico following his loss at the Mutoh retirement show. He says he will swallow down that bitter pill and return stronger.
– Naomichi Marufuji and the now retired NOSAWA Rongai made one of their annual road trips to Shizuoka to attend a physiotherapy treatment clinic. Marufuji posted a picture to his Instagram with an arrow pointing to NOSAWA saying, "Retired, but still in need of maintenance". NOSAWA at that time was photographed smoking and looking out of the window following their traditional stop over meal of eel.
– Satoshi Kojima has left NOAH for the time being. Takashi Sugiura demanded to know if "our love was just a contract" and then likened himself to being "Koji's gigolo" in that case.
CURRENT CHAMPIONS
GHC Heavyweight Champion: Kaito Kiyomiya
Challenger: Jake Lee, Great Voyage in Yokohama, Yokohama Budokan, 19th March
GHC Junior Champion: AMAKUSA
Challenger: Hi69, Star Navigation 2023, Korakuen Hall, 9th March
GHC Heavyweight Tag Champions: Masa Kitamiya and Daiki Inaba
Challengers: Kongoh (Kenoh and Manabu Soya), Great Voyage in Yokohama, Yokohama Budokan, 19th March
GHC Junior Tag Champions: Yoshinari Ogawa & Eita
Challengers: HAYATA & Chris Ridgeway, Great Voyage in Yokohama, Yokohama Budokan, 19th March
GHC National Champion: El Hijo Del Dr Wagner Jnr
Challenger: TBA
THIS WEEK IN NOAH
Thursday 9th March
STAR NAVIGATION 2023
Start time: 18:30 JST
ABEMA (free, but no replays in viewing. Overseas fans please do not subscribe to ABEMA, WrestleUniverse is a far better investment)
WrestleUniverse (subscribers only, English commentary)
ARTICLES
"I'll take the belt and let him rest" Jake Lee to Kiyomiya, the GHC champion who lost to Okada
Pro Wrestler Kaito Kiyomiya, "I even got a tomaro funamori on my birthday" (laughs) – the gap between strength and pure face is cute. Showing episodes of bonds with fans.
Kaito Kiyomiya, who lost against Okadam reveals his intentions! Change in social media that was full of slander.
GHC Junior match signing ceremony: AMAKUSA'S tears at Harada's retirement reveal determination to "reach a new peak", Hi69 declares realization of "two great desires"
"You are talking stupid", SUWAMA about Kenoh's declaration of a break, the tyrant boasts of Mutoh-ism
Kenoh declares a break with All Japan, "All Japan's business doesn't go up because Managing Director Suwama does things like this"
NOAH FROM THE VAULT
Transcript of NOAH's very first press conference (July 2000)
"Donmai, Donmai" – Mitsuharu Misawa's diary
With thanks to: Metal-NOAH
Image credits: NOAH.co.jp, BBM Sports, Pro Wrestling DX, Naomichi Marufuji