NXT Minus 6: This Is A Ratings Free Column (With Sunshine)
Bradley Jay (not Jay Bradley) brings your weekly 6-point look at the black and yellow of WWE NXT–and this week it's all about #FTR!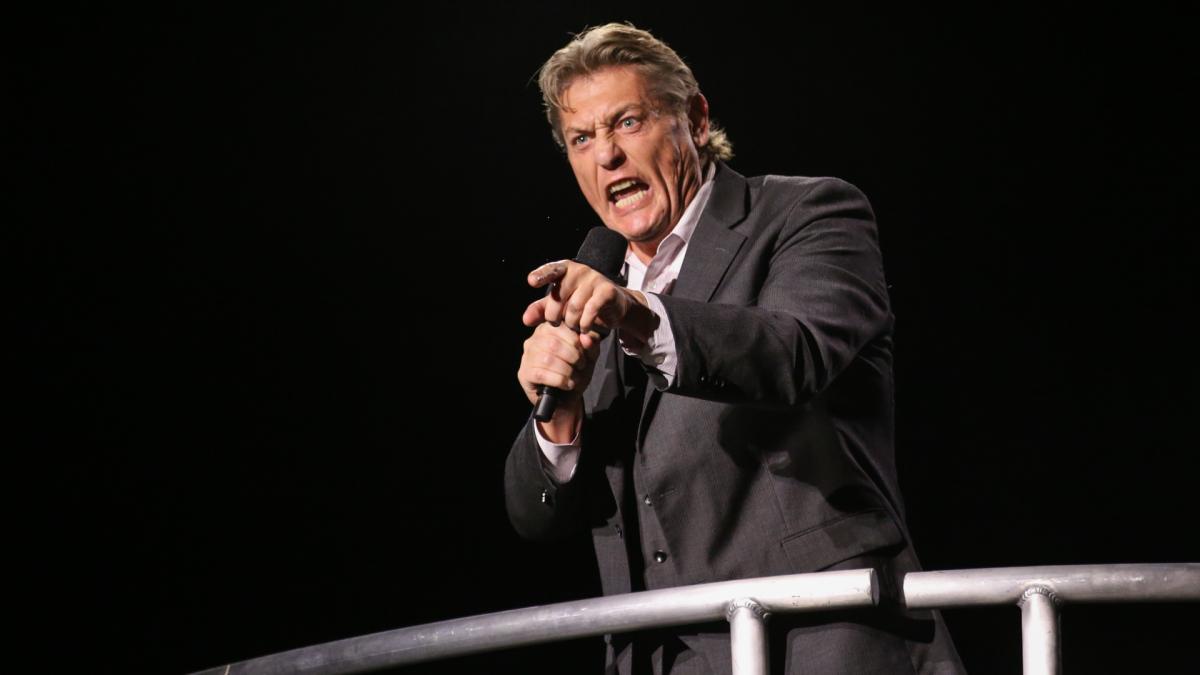 Bradley Jay (not Jay Bradley) brings your weekly 6-point look at the black and yellow of WWE NXT–and this week it's all about #FTR!
I'll give you 6 reasons why I encourage you to join me in boycotting articles about ratings.  And Sunshine!
6a. Next week, Fabian Aichner and Marcel Barthel win the NXT UK Tag Team Championships (spoiler alert yo). At Takeover War Games, they face the Undisputed Era in a winner-takes-all match for both titles and the moniker of best tag team in the galaxy. Take to the streets. Call your government representatives. Demand this match. We need this match. I need this match. Wrestling needs this match. I'm not crying. You're crying. 
6b. Sunshine. 
5. Sorry Tegan Nox, you don't get your moment because Shayna Baszler is a delicious bitch and PURE EVIL! I actually think I heard Dakota Kai's soul cry when Baszler's music hit. 
4a. What I wanted to say: I don't want to hear a Finn Balor promo. If he has something to say, he should say it in the ring.
What I will say: Balor cut a crazy good promo & making me wait another week is just mean because now I want to see him in ring more than ever. Stupid delightful anticipation. Well played, NXT.    
4b. Sunshine.
3. I'm not saying these wrestlers are the best in the world. There is a lot of competition for that title. I am saying I wouldn't argue the point if you told me they are the best. Johnny Gargano, Io Shirai, WALTER, Pete Dunne, Keith Lee and Finn Balor, with honorable mentions to Roderick Strong & Matt Riddle. The point is this: every week we get PPV quality matches from the most talented wrestlers in the world. NXT is giving me exactly what I want: wrestlers doing what they do best. I don't read articles about ratings because it adds absolutely nothing to the in-ring product I love so much. I abhor olives. I loooove pizza. I would never put olives on my pizza, and I see no reason to gunk up my wrestling with talk of ratings.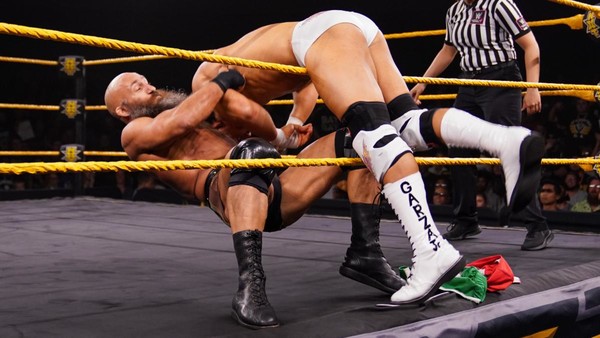 2a. It was damn good to see Tommaso Ciampa back in the ring. His story makes me happy that kayfabe is dead. Knowing what he's gone through made that moment really special. Watching him go crazy and kick the crap out of Angel Garza's pants made me excited for what's to come. I mean, Damn you Ciampa, you're the Devil!!!
2b. Sunshine!
1. This week's That's Why I Love Wrestling award goes to…wrestlers speaking in their native language. I appreciate when wrestlers get to be themselves, when their character is a natural extension of their personality. I have no idea what Boa said to Killian Dain, but I felt his emotion. Similarly, I have no clue what Io Shirai said to Rhea Ripley, but I felt it and certainly would not be the man to get in her way. Chinese? Japanese? Don't care. Wrestlers being themselves. Real. Intense. Love it!