Top 5: Things I Learned From WWE Smackdown On FOX
Greg DeMarco sat down to enjoy WWE Smackdown on FOX, and finished with several takeaways. Check out the Top 5 and see if you agree!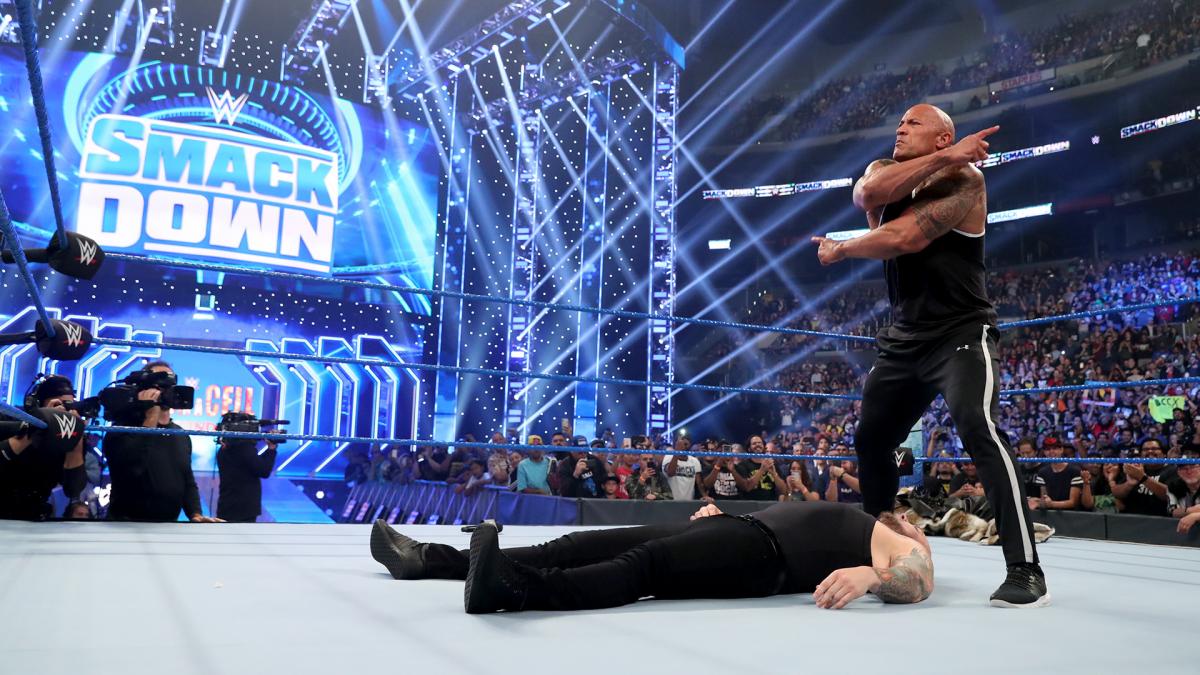 Greg DeMarco sat down to enjoy WWE Smackdown on FOX, and finished with several takeaways. Check out the Top 5 and see if you agree!
October 4, 2019 was the date we all had circled on our calendars for quite some time–the day WWE Smackdown made it's debut on the FOX network. While Smackdown had been on network television in the past, it was never on a network the reach of FOX. You no longer need cable, internet access, or a ticket to see WWE, you need a TV and some basic rabbit ears. For the first time ever, WWE Smackdown is available in 99.9% of American households (according to Media Bistro).
So like 99.9% of you, I sat down to watch WWE Smackdown on FOX. Like .01% of you, I decided to write about it! Here are my biggest takeaways from the broadcast, with some bonus honorable mentions at the bottom.
1. Becky Lynch Is The Biggest Female Star In Company History
WWE had a ton of options for the talent to kick off Smackdown proper (not counting the welcome by Stephanie and Vince). They went with Becky Lynch. Becky Lynch may not have started the Divas' Revolution/Women's Evolution, but she damn sure took the flag and waived it more than anyone. She willed herself into a top spot, main evented WrestleMania, and now she walked out as first focal point of WWE's efforts on network television. At this point I don't think it's even an argument…Becky Lynch is the biggest female star in company history.
2. You Knew It Was Bad For Kofi Kingston When He Was Introduced First
Look, it's one thing for the champion to enter first. That's something we have seen for years, and is used to balance out the presentation and manage the roller-coaster of emotions a crowd can experience. But once everyone was int the ring, Kofi Kingston was introduced first? Damn man, that was the only sign I needed! Once Kofi was the first man introduced for Smackdown's main event by Greg Hamilton, his fate was sealed. A crushing defeat at the hands of the Beast Incarnate, the new reigning, defending, undisputed WWE Champion, Box Office Brock Lesnar.
---
Elisa looks great in her Chairshot gear.
You can, too!
Be like Elisa and get yours at:
https://www.prowrestlingtees.com/related/thechairshot.html
---
3. Corporate Sponsorship Is Only Getting Bigger
Look, commercials are great, but we can all fast forward through them if we've time-shifted our programming even just a little bit. But if you can get your brand inside the show? That's money. And that's exactly what we had tonight. Progressive is the presenting sponsor of WWE Smackdown, and also had the Progressive Match Flo appear during the show. Pizza Hut was promoted during the broadcast, along with Snickers. you also had the main event, which was sponsored by the Ghost Recon Breakpoint video game. "Ghost Recon Breakpoint," by the way, takes about as long to say as the main event lasted.
4. Mainstream Crossover Is Real
Branding is huge for WWE, just as it is FOX. That's why this relationship is such a great fit. Well that includes mainstream crossover, and we had it tonight. On the fringe, you had a graphics package that felt like FOX Sunday NFL broadcasts. You also had Erin Andrews working backstage, with no one screaming on Twitter that she's stealing valuable screen time from Kayla Braxton (no one other than me, anyway). You also had the obvious appearance of Cain Velasquez, who showed up with Rey Mysterio and drove the STAPLES Center crowd into a frenzied state. He probably should have kept his shirt on, too. Then there was the interplay between Braun Strowman and Tyson Fury, which is obviously going somewhere.
Mainstream crossover isn't new to WWE, but this is the first time we had this much of it in a single show. Welcome to FOX, WWE!
---
---
5. The Two-Person Broadcast Booth Is Better
With "special contributor" Renee Young nowhere near the broadcast table, Michael Cole and Corey Graves were firmly entrenched as the lead commentary team for WWE. And it felt right. A two-person booth is indeed better, as proven by Michael Cole and Nigel McGuinness at the first WWE United Kingdom Championship Tournament, and confirmed on Friday night.
So there is your Top 5 Things I Learned From WWE Smackdown On FOX. What did you take away from the show?
As a bonus, here are the other headings that didn't make the Top 5 tonight:
Baron Corbin Is Already A Staple Of WWE
The Rock Is The Greatest Performer In Sports Entertainment History
The Fiend Is Very Important to WWE
Kevin Owens Is The Modern Day Every Man
Roman Reigns Is Still The Big Dog
That Is The Grandest Stage WWE Has Ever Made
Follow me on Twitter @ChairshotGreg.
Cook's 2021 AEW Dynamite Awards Preview
Steve Cook is here to preview the 2021 AEW Dynamite Awards?!?! Check it out, you won't be disappointed.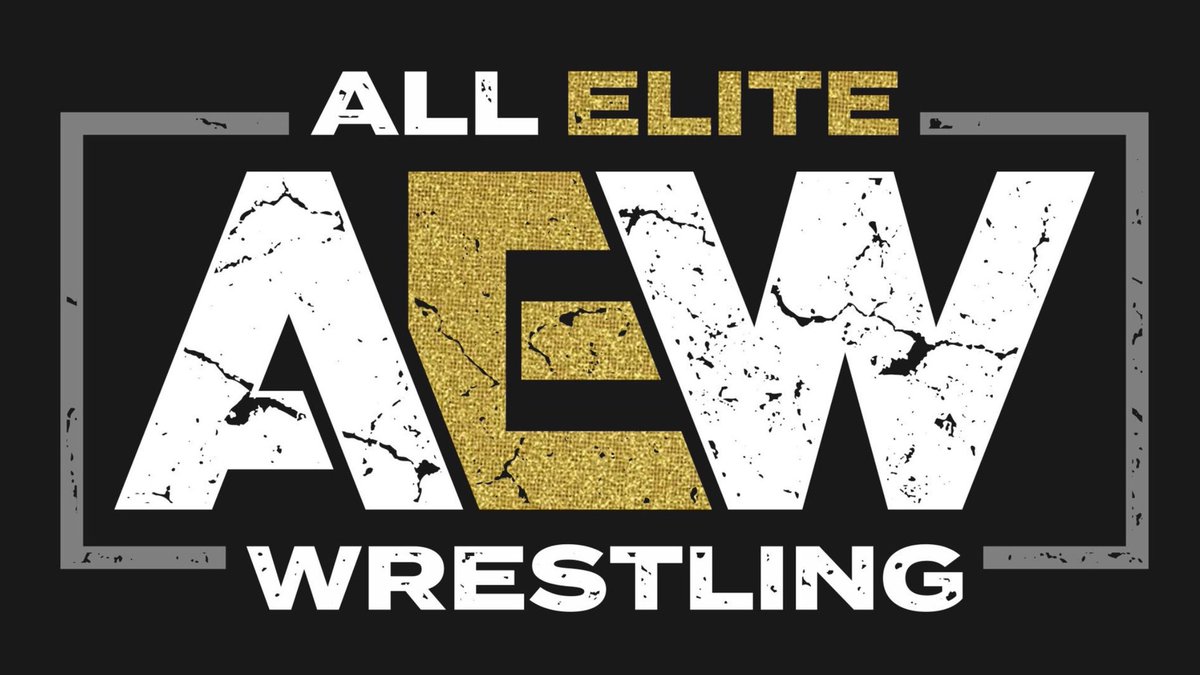 Steve Cook is here to preview the 2021 AEW Dynamite Awards?!?! Check it out, you won't be disappointed.
It's Awards Season! Maybe it's just me, but it feels like pro wrestling has more awards with each passing year. In addition to the Wrestling Observer, 411mania & countless other media outlets presenting awards, promotions do their own as well. WWE has the Slammys & the NXT Year-End Awards. Impact Wrestling has had their own awards since around the start of their company.
It only makes sense for AEW to add themselves to the mix. I'm a little confused by the Dynamite Awards, only because some of the moments nominated didn't take place in 2020. Some of the late 2019 stuff was included here, which I suppose was in the interest of fairness because early 2020 would have been too soon to do awards. Still kinda off, but this will take care of itself in 2022. Probably.
Let's take a look at this year's AEW Dynamite Awards! I'm going to tell you who should win and who will win, so you can win your AEW Dynamite Award pool. I don't know if people will be betting on these things, but just in case they are, here's some help!
Best Moment on the Mic:
MJF Campaign Speech "We Deserve Better"
Cody Rhodes Accepts Mr. Brodie Lee's Dog Collar Match Challenge
Jon Moxley "Accepts" The Inner Circle Invitation From Jericho
Brandi Rhodes Confronts Jade Cargill
Orange Cassidy Debates With Chris Jericho
Who Should Win: Orange Cassidy Debates With Chris Jericho
Honestly, one of the biggest travesties committed by the selection committee is the lack of Eddie Kingston in this category. Completely ridiculous. That being said, there aren't any duds listed here. Brandi's inclusion probably gets some heat from people, but her going off on Jade was tremendous. Orange's performance against Jericho in the debate was some pretty good stuff & showed a different side of Mr. Cassidy than we're accustomed to seeing. I'd give the award to him.
Who Will Win: Orange Cassidy Debates With Chris Jericho
We're talking about Pro Wrestling Illustrated's Most Popular Wrestler of the Year here, along with the Demo God. Their star power carries them to the top of the polling.
Biggest Surprise:
Matt Hardy's Debut
Jake "The Snake" Roberts Confronts Cody Rhodes
Brodie Lee Arrives As The Exalted One
Sting's AEW Debut
Miro Revealed As The Best Man
Who Should Win: Jake "The Snake" Roberts Confronts Cody Rhodes
Your vote here will largely depend on your fandom of the wrestler involved. Matt Hardy fans will vote for Matt Hardy. Fans of underutilized WWE talent may go for Brodie or Miro. Sting's popularity speaks for itself. For me, it goes back to Jake The Snake being my first favorite professional wrestler. Seeing him again, especially seeing him over the issues that had plagued him for decades, was a tremendous moment.
Who Will Win: Sting's AEW Debut
"IT'S STING!" is all that needs to be said here.
Biggest Beatdown:
The Inner Circle Jumps Orange Cassidy
The Dark Order Attacks the Nightmare Family
Nyla Rose Puts Riho & Shida Through Tables
Brian Cage Sneak Attack On Jon Moxley
The Nightmare Family And Inner Circle Brawl
Who Should Win: The Dark Order Attacks The Nightmare Family
Brodie Lee's destruction of Cody to win the TNT Championship really put Dark Order on the map as a force to be reckoned with. My favorite part of the beatdown: we didn't see all of it. Dustin Rhodes & QT Marshall were drug out from the back, explaining why they didn't come out to help Cody earlier. Arn Anderson took some shots like a champ, and Brandi got choked out by Anna Jay. By the time the old TNT belt had been deposited on Cody's carcass, the message had been sent loud & clear.
Who Will Win: The Nightmare Family And Inner Circle Brawl
This fight had a little bit of everything. MJF as a good guy. Cody smashing a window. Diamond Dallas Page looking like he could make one more run. Dippin' Dots. Chris Jericho screaming about how he had a ticket. A hot crowd. What's not to like?
High Flyer:
Rey Fenix
Marq Quen
Nick Jackson
Pac
Who Should Win: Rey Fenix
All four of these guys are insane, but nobody brings the insanity like Fenix. That guy just doesn't care as long as he does as many flips as humanly possible. He & Penta were deserving winners of most web sites' Most Underrated award, maybe he'll get some recognition here.
Who Will Win: Nick Jackson
Fenix & Pac split the vote of Death Triangle fans, enabling Nick to ride the support of Elite fans to the crown.
Hardest Moment To Clean Up After:
Orange Cassidy Drops OJ on Inner Circle
Parking Lot Brawl
Bunkhouse Match
Big Swole Dumps Garbage On Dr. Britt Baker
Who Should Win: Orange Cassidy Drops OJ On Inner Circle
The Parking Lot Brawl is my favorite moment on the list, but the damage was largely contained to the parking lot. Big Swole's garbage ended up in Dr. Baker's Popemobile, not scattered all over the place. The Bunkhouse Match went everywhere and definitely deserves consideration, but the OJ incident resulted in a ruined suit & ring canvas. Definitely tough to get that stuff out.
Who Will Win: Parking Lot Brawl
People get a chance to vote for this, they probably will. Orange is represented in this one too, so it's all good.
Biggest WTF Moment:
Cody Moonsaulting Off The Steel Cage
Sammy Guevara Is Hit By The Golf Cart
The Young Bucks Frog Splash Off The Stadium Railing
MJF Lashes Cody Rhodes
Bloody Dr. Britt Baker vs. Hikaru Shida
Kenny Omega Wins AEW World Championship and Walks out of AEW
Who Should Win: Sammy Guevara Is Hit By The Golf Cart
I am the golf cart.

The dumb "AEW needs to stop pushing ex-WWE guys!" arguments are Sammy Guevara. pic.twitter.com/ol2y9Qkzya

— Andy H. Murray (@andyhmurray) May 7, 2020
All these moments definitely had an element of craziness, but they all pale in comparison to Sammy getting hit by the golf cart. Like, who willingly does that? Definitely something people shouted "WTF?" at.
Who Will Win: Kenny Omega Wins AEW World Championship and Walks out of AEW
We certainly saw some funny business coming when Don Callis started appearing to call big Kenny matches. Nothing quite like what we've gotten, where AEW is regularly making their presence felt on Impact Wrestling's AXS TV show while Omega & Callis have joined forces with the Good Brothers to re-live their New Japan glory days. Recency bias & the general craziness of AEW & Impact crossing over make this a solid pick.
LOL Moment:
Jericho & MJF: Le Dinner Debonair
Dr. Britt Baker Waxes Tony Schiavone
Young Bucks Super Kick MJF Into Cruise Ship Pool
The Inner Circle Las Vegas Trip
Who Should Win: The Young Bucks Super Kick MJF Into Cruise Ship Pool
The #ExplosiveMomentOfTheWeek from #AEWDynamite: The #YoungBucks showed up and tossed @The_MJF into the pool! 💧

Watch the latest episode on the @tntdrama app: https://t.co/j3B0YYteML pic.twitter.com/b4CXshMUjj

— All Elite Wrestling on TNT (@AEWonTNT) January 25, 2020
I'm a simple man. Anytime somebody gets thrown into a pool on a wrestling show, I laugh and cheer. As creative as Jericho & MJF's musical number was, and as crazy as that Vegas trip was, and as much as I love Britt & Tony's chemistry together, give me the classics every time. Man gets thrown into pool. Simple, yet effective.
Who Will Win: Jericho & MJF: Le Dinner Debonair
MJF needs another plaque honoring his musical performance to carry around. As Owen Hart & Scorpio Sky could tell you, one trophy is always better than two.
Best Twitter Follow:
MJF
Orange Cassidy
Dr. Britt Baker
Nyla Rose
Who Should Win: MJF
Dude just talks shit about everybody under the sun. Even Negative One, for heaven's sake!
Who Will Win: Orange Cassidy
Twitter was made for people like Orange, who have no problem keeping their thoughts under 140 characters. I'm also good at it!
Breakout Male Star:
Orange Cassidy
Darby Allin
Eddie Kingston
John Silver
Who Should Win: Eddie Kingston
I can make a really good argument for every single nominee. We've already seen Orange's name pop up a few times here, it's no secret that he had an outstanding year. Darby is the current TNT Champion and has proven his worth every time we've seen him in the ring. The Brian Cage match took place after voting started, but it was evidence of why Allin deserves to win an award like this, and deserves his spot as TNT Champion and the man that Sting has chosen to carry on his legacy. Don't get me started on Johnny Hungiee, once he started showing his personality on Being The Elite, everybody fell in love with the guy.
Eddie Kingston only went from needing to sell his wrestling boots to pay the rent to being one of AEW's brightest stars. Those of us who were familiar with his work in the indies or in Impact wrestling knew about it. All Eddie needed was a chance, and he'd take care of business. That's exactly what he did, and he'll be in AEW as long as he wants to be.
Who Will Win: Darby Allin
It'll be well-deserved, too. Nobody can deny that Darby brings it every time he's out there. The man might be 170 pounds fully clothed with some chains, but his toughness and inability to quit can't be denied.
Breakout Female Star:
Anna Jay
Tay Conti
Big Swole
Penelope Ford
Hikaru Shida
Who Should Win: Anna Jay
Anna had less than ten matches before getting on AEW television, and she immediately proved that she belongs. She can only get better in the ring, and she already performs at an acceptable level. Her only weakness? She always corpses when John Silver is being peak John Silver. I can't really blame her for it.
Who Will Win: Hikaru Shida
I mean, she is the AEW Women's Champion. Which is at least the second most important championship in the women's division. It's no fault of Shida's, she does good work, but I don't really see that connection between her and the audience.
Bleacher Report PPV Moment of the Year:
Stadium Stampede
Jon Moxley Wins AEW World Championship
Shida Wins AEW Women's World Championship
Kenny Omega & Adam "Hangman" Page Defeat The Young Bucks
Darby Allin Defeats Cody Rhodes For TNT Title
Young Bucks Win AEW World Tag Title
Who Should Win: Jon Moxley Wins AEW World Championship
Tons of good contenders here, but it's tough to argue against Mox knocking off Le Champion at Revolution. He was the right man to take the title from Chris Jericho at the right time, and few champions could have carried AEW through this weird year like Moxley did.
Who Will Win: Stadium Stampede
I think the multi-man clustermess has the best chance of garnering the most votes. It was certainly one of the most unique offerings from AEW in 2020.
Will the AEW Dynamite Awards be a unique offering? Tough to say, but you can find out by streaming the show on BR Live next Wednesday! You can also find out how right I was on every single award. It's a gift.
Andrew's Top 5 Matches: Week Ending 1/17/2021
Now since this week isn't full of big events, the list should be a little more interesting. Let's see what made the Top 5 and if it's close to last week's quality!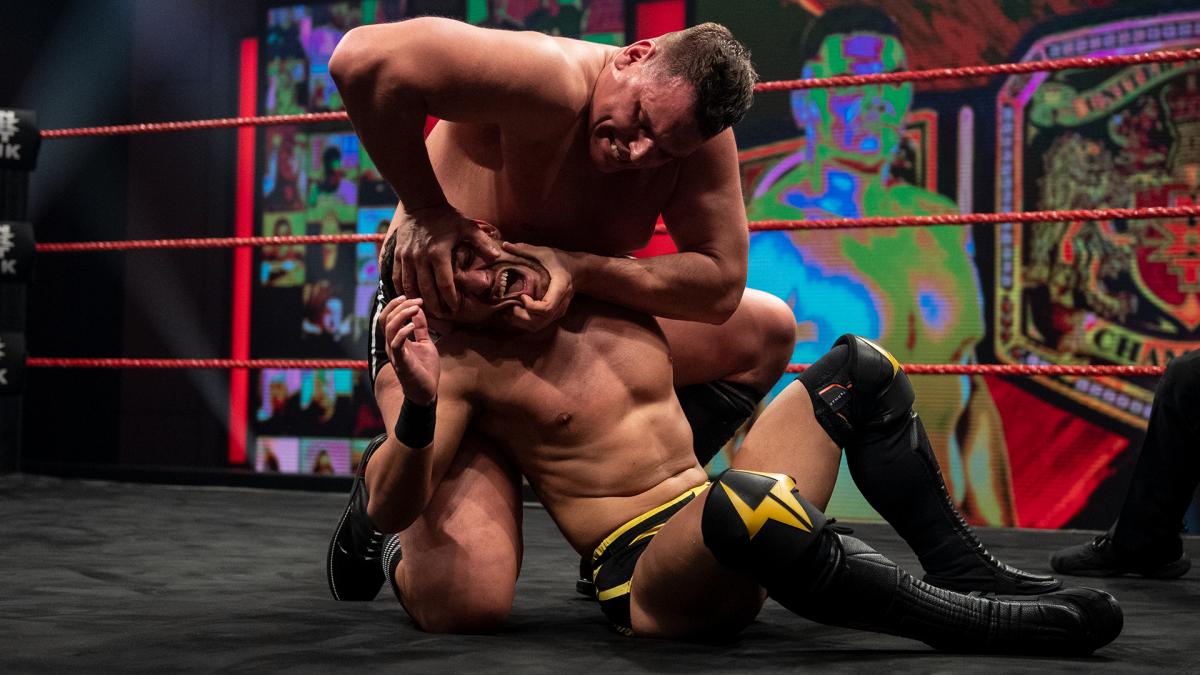 Last week kicked things off hot and heavy, and as expected; we cooled down a little this week. Still some fun matches, but nothing should really be competition for last week's list.
Speaking of that list, all 6 matches had some support, and that's really nice to see. However, there has to be a winner, and by only a couple of votes; Wrestle Kingdom Night 1: Will Ospreay vs Kazuchika Okada, won the popular vote!
So let's see what matches we get to possibly add to the January pool!
Quick Top 5:
NXT UK: NXT UK Championship: Walter (c) vs A-Kid
Rating: ****
Hard to Kill: Kenny Omega, Karl Anderson & Doc Gallows vs Moose, Rich Swann & Chris Sabin
Rating: ****
Hard to Kill: Barbed Wire Massacre: Sami Callihan vs Eddie Edwards
Rating: *** 3/4
NXT: MSK vs Isaiah Scott & Jake Atlas
Rating: *** 1/2
Hard to Kill: X Division Championship: Manik (c) vs Rohit Raju vs Chris Bey
Rating: *** 1/2
IMPACT!: Rich Swann vs Karl Anderson
Rating: *** 1/2
Honorable Mentions:
AEW New Year's Smash Night 2: TNT Championship: Darby Allin (c) vs Brian Cage
Rating: *** 1/4
Hard to Kill: Knockouts Championship: Deonna Purrazzo (c) w/Kimber Lee & Susan vs Taya Valkyrie w/ Decay
Rating: *** 1/4
IMPACT!: Rohit Raju & Chris Bey vs Manik & Suicide
Rating: *** 1/4
WWE SmackDown: Daniel Bryan vs Cesaro
Rating: *** 1/4
NXT: Undisputed Era vs Breezango
Rating: ***
Hard to Kill: Knockouts Tag Team Title Finals: Fire & Flava (Kiera Hogan & Tasha Steelz) vs Nevaeh & Havok
Rating: ***
AEW New Year's Smash Night 2: NWA Women's World Championship: Serena Deeb (c) vs Tay Conti
Rating: ***
WWE SmackDown: Jey Uso vs Shinsuke Nakamura
Rating: ***
IMPACT!: Tenille Dashwood w/Kaleb vs Rosemary
Rating: ***
4t. IMPACT!: Rich Swann vs Karl Anderson
The entire time Kenny's been in the picture, they've put a lot of spotlight on some of Karl's singles accolades in Japan. So it should come as no surprise that Karl actually came in with a plan and dominated for a good portion. Karl focused on the shoulder and it worked really well for him.
Rich was selling and getting caught by Shotgun kicks and a bunch of other moves, but at least proving to be resilient. Rich manages to catch Karl as Karl starts looking to finish things. A few nice strikes, the over the shoulder back kick and finally Swann's got something. Karl does stabilize and look for the Gun Stun, but Rich ducks the Gun Stun with a School Boy Rollup and that's the match!
Winner: Swann via School Boy Rollup
4t. Hard to Kill: X Division Championship: Manik (c) vs Rohit Raju vs Chris Bey
Rohit went after Manik to try and prove his point that it's TJP. Bey seemed dead set on finding a way to win, and as we expected in an X Division match; there were a lot of spots, but they all made sense. Rohit does manage to take off the mask, but TJP painted his face under the mask, so it still throws off Rohit. TJP strings together a few moves, goes for the Mamba Splash, but gets caught by Bey with a Cutter. Bey then hits a Double Art of Finesse, but his brief moment of not knowing who to pin, caused the pinfall breakup.
Rohit almost won the title back after his call back to hitting his Tiger Knee after a Mamba Splash but Bey kicked out. Haymakers get thrown, Rohit hits the Dragon Stomp on Bey, and looks to finish things, but TJP slides in for the style of Cradle he's used a bit lately, and retains his title after a fun, hard fought match.
Winner: Manik via Ole Cradle
4t. NXT: MSK vs Isaiah Scott & Jake Atlas
Swerve drags Wes up, full nelson for Atlas to HEEL KICK Wes, then a spin to a fireman's carry, toss and SPINNING POWERSLAM! Swerve is up top, 450 SPLASH! Atlas covers, but Carter breaks it just in time! Fans fire up as Swerve grows frustrated! Swerve throws Carter back out, Atlas drags Wes back over and tags Swerve in. Atlas drags Wes to a corner, rams his shoulder in, and Swerve helps hoist Wes to the top rope. Swerve and Atlas both climb up to bring Wes up but Carter drags Atlas down in a heap! Wes shoves Swerve away and both men fall to the mat! Fans fire up as everyone is down, and Wes gets to ropes. Wes kicks Swerve away to go to his corner but no one is home.
Swerve runs in, blocks a boot, but Carter tags in! Carter ROCKS Swerve, Wes pops Swerve up to the ropes, Carter ROCKS Swerve into Wes' NO HANDS POISON-RANA!! Carter drags Swerve up, Wes runs in, BLOCKBUSTER HART ATTACK! Cover, MSK WINS!!
Winner: MSK via Blockbuster Hart Attack
3. Hard to Kill: Barbed Wire Massacre: Sami Callihan vs Eddie Edwards
Interesting pacing to get across the familiarity, twisted respect and love for punishment between these two. We saw Barbed Wire Tables, Chairs, Baseball Bats, Kendo Sticks and even an…N64 Controller!
Sami took a ton of punishment, but the story was basically playing with Eddie's emotions to bait him into bad dives, and openings for Sami to move out of the way, or sneak in a barbed wire shot. Eddie hit a Blue Thunder Bomb on a barbed wire chair, Sami hit an Avalanche Piledriver through a barbed wire table, but none of this was enough. If anything, the Piledriver just pissed Eddie off.
Going for the callback that started it all, Sami tries to hit a Barbed Wire Chair into Eddie's face with a Barbed Wire Bat, but Eddie hits a low blow to get a moment. Sami tries to bring himself up with a chair, Eddie hits the Boston Knee Party, then the Diehard Flowsion for the win!
Winner: Eddie via Diehard Flowsion
1t. Hard to Kill: Kenny Omega, Karl Anderson & Doc Gallows vs Moose, Rich Swann & Chris Sabin
We get a lot of Japanese tag stylings, from the triple team that Team Impact pulls off, to the way the Club breaks up any type of momentum with their own train attacks into the corner. Moose looked amazing in this match. He went toe to toe with everyone, pulled off great moves like a Standing Moonsault, leaped to the top rope for a Spanish Fly and was a really good teammate, regardless of his issues with Rich Swann. Hell Swann and Moose even hit a Doomsday Device variant together. Small aside, I did like seeing Chris Sabin pull off Cradle Shock, which just doesn't happen often enough anymore.
Omega almost has the match one on Rich, but the only one able to break it up was Moose, and he did so. Omega went into V-Trigger spamming mode to wipe out Moose, rock Rich and then a One Winged Angel won the match for the Bullet Club former members.
Winner: Omega via One Winged Angel
1t. NXT UK: NXT UK Championship: Walter (c) vs A-Kid
AK survives two powerful impacts and BT Sports Studio is thunderous! Walter stirs and crawls over to AK. Walter facelocks AK, drags him up and eggs him on. Walter CHOPS AK back down and AK flops to ropes! AK sits up and Walter kicks at him again. Walter CLUBS AK but AK gets up with a clenched jaw. AK SLAPS Walter, then catches the chop to a takedown! AK locks up one arm, wants the other, but Walter resists! AK shifts to an ARMBAR! Walter clasps hands, moves around, but AK keeps his shoulders up in the triangle hold! Walter moves around, rolls them both to the ropes then out of the ring! Walter APRON BOMBS AK down!!
AK crumples to the floor but Walter drags him back up to put him in. Walter stalks AK but AK fires off palm strikes! Walter grabs AK for a sleeper but AK pries it off to PELE! Walter staggers, AK runs, into a LARIAT!! Walter CHOPS AK on the back! And POINT-BLANK LARIATS!! Cover, Walter wins!!
Winner: Walter via Burning Lariat
Thoughts:
Well it's hard to argue that Walter vs A-Kid was the best match, it only lacked a little punch since I don't follow NXT UK super closely; so I didn't see A-Kid as a credible threat. He did prove himself fairly well with the MMA style strikes and grappling attacks, but he's still to fresh of a face to me, for me to have bought in as much as say Ilja or Tyler Bate, when they had their big versus little man matches.
Impact did bring some higher quality, but that's to be expected since they had a PPV and a Go Home. The Rascalz debuting as MSK was nice, so I'm glad they got a small moment to shine.
Either way, Walter vs A-Kid, is my vote for match of the week. Which one gets your vote?