Top 5: Things I Learned From WWE Smackdown On FOX
Greg DeMarco sat down to enjoy WWE Smackdown on FOX, and finished with several takeaways. Check out the Top 5 and see if you agree!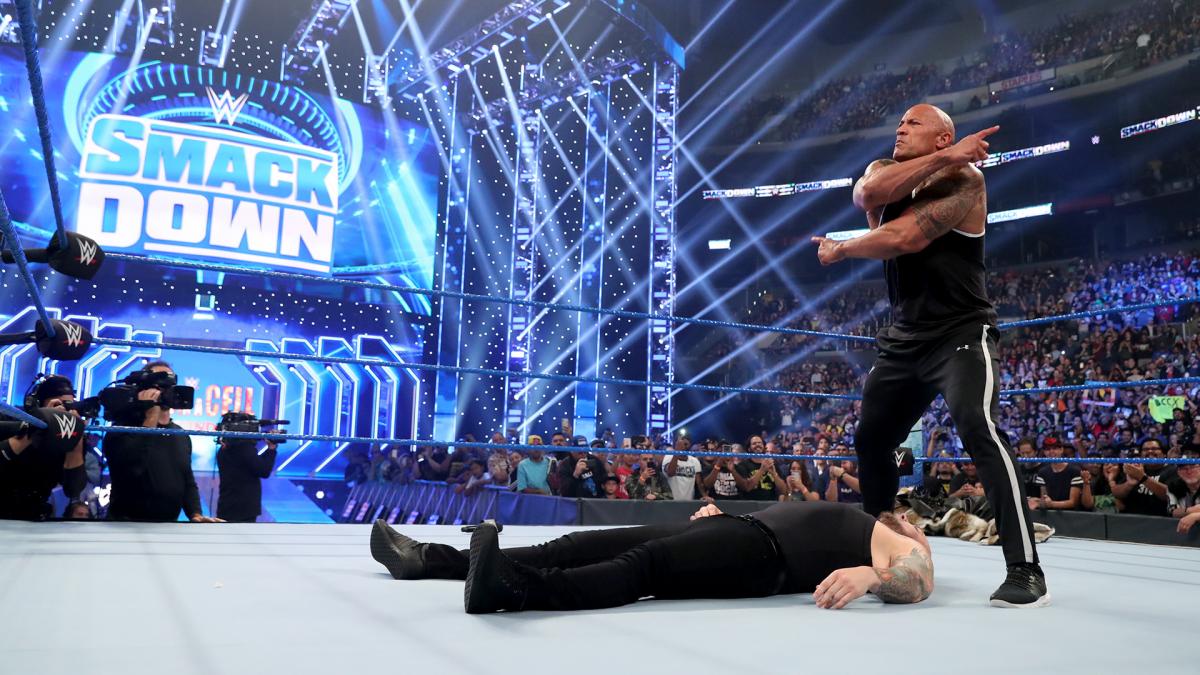 Greg DeMarco sat down to enjoy WWE Smackdown on FOX, and finished with several takeaways. Check out the Top 5 and see if you agree!
October 4, 2019 was the date we all had circled on our calendars for quite some time–the day WWE Smackdown made it's debut on the FOX network. While Smackdown had been on network television in the past, it was never on a network the reach of FOX. You no longer need cable, internet access, or a ticket to see WWE, you need a TV and some basic rabbit ears. For the first time ever, WWE Smackdown is available in 99.9% of American households (according to Media Bistro).
So like 99.9% of you, I sat down to watch WWE Smackdown on FOX. Like .01% of you, I decided to write about it! Here are my biggest takeaways from the broadcast, with some bonus honorable mentions at the bottom.
1. Becky Lynch Is The Biggest Female Star In Company History
WWE had a ton of options for the talent to kick off Smackdown proper (not counting the welcome by Stephanie and Vince). They went with Becky Lynch. Becky Lynch may not have started the Divas' Revolution/Women's Evolution, but she damn sure took the flag and waived it more than anyone. She willed herself into a top spot, main evented WrestleMania, and now she walked out as first focal point of WWE's efforts on network television. At this point I don't think it's even an argument…Becky Lynch is the biggest female star in company history.
2. You Knew It Was Bad For Kofi Kingston When He Was Introduced First
Look, it's one thing for the champion to enter first. That's something we have seen for years, and is used to balance out the presentation and manage the roller-coaster of emotions a crowd can experience. But once everyone was int the ring, Kofi Kingston was introduced first? Damn man, that was the only sign I needed! Once Kofi was the first man introduced for Smackdown's main event by Greg Hamilton, his fate was sealed. A crushing defeat at the hands of the Beast Incarnate, the new reigning, defending, undisputed WWE Champion, Box Office Brock Lesnar.
---
Elisa looks great in her Chairshot gear.
You can, too!
Be like Elisa and get yours at:
https://www.prowrestlingtees.com/related/thechairshot.html
---
3. Corporate Sponsorship Is Only Getting Bigger
Look, commercials are great, but we can all fast forward through them if we've time-shifted our programming even just a little bit. But if you can get your brand inside the show? That's money. And that's exactly what we had tonight. Progressive is the presenting sponsor of WWE Smackdown, and also had the Progressive Match Flo appear during the show. Pizza Hut was promoted during the broadcast, along with Snickers. you also had the main event, which was sponsored by the Ghost Recon Breakpoint video game. "Ghost Recon Breakpoint," by the way, takes about as long to say as the main event lasted.
4. Mainstream Crossover Is Real
Branding is huge for WWE, just as it is FOX. That's why this relationship is such a great fit. Well that includes mainstream crossover, and we had it tonight. On the fringe, you had a graphics package that felt like FOX Sunday NFL broadcasts. You also had Erin Andrews working backstage, with no one screaming on Twitter that she's stealing valuable screen time from Kayla Braxton (no one other than me, anyway). You also had the obvious appearance of Cain Velasquez, who showed up with Rey Mysterio and drove the STAPLES Center crowd into a frenzied state. He probably should have kept his shirt on, too. Then there was the interplay between Braun Strowman and Tyson Fury, which is obviously going somewhere.
Mainstream crossover isn't new to WWE, but this is the first time we had this much of it in a single show. Welcome to FOX, WWE!
---
---
5. The Two-Person Broadcast Booth Is Better
With "special contributor" Renee Young nowhere near the broadcast table, Michael Cole and Corey Graves were firmly entrenched as the lead commentary team for WWE. And it felt right. A two-person booth is indeed better, as proven by Michael Cole and Nigel McGuinness at the first WWE United Kingdom Championship Tournament, and confirmed on Friday night.
So there is your Top 5 Things I Learned From WWE Smackdown On FOX. What did you take away from the show?
As a bonus, here are the other headings that didn't make the Top 5 tonight:
Baron Corbin Is Already A Staple Of WWE
The Rock Is The Greatest Performer In Sports Entertainment History
The Fiend Is Very Important to WWE
Kevin Owens Is The Modern Day Every Man
Roman Reigns Is Still The Big Dog
That Is The Grandest Stage WWE Has Ever Made
Follow me on Twitter @ChairshotGreg.