DeMarco's Chairshot Power Rankings: Week Ending 11/28/19
It's the 11/28/19 edition of The Chairshot Power Rankings! What impact did NXT winning Survivor Series have on this week's edition, and could AEW sneak someone onto the list?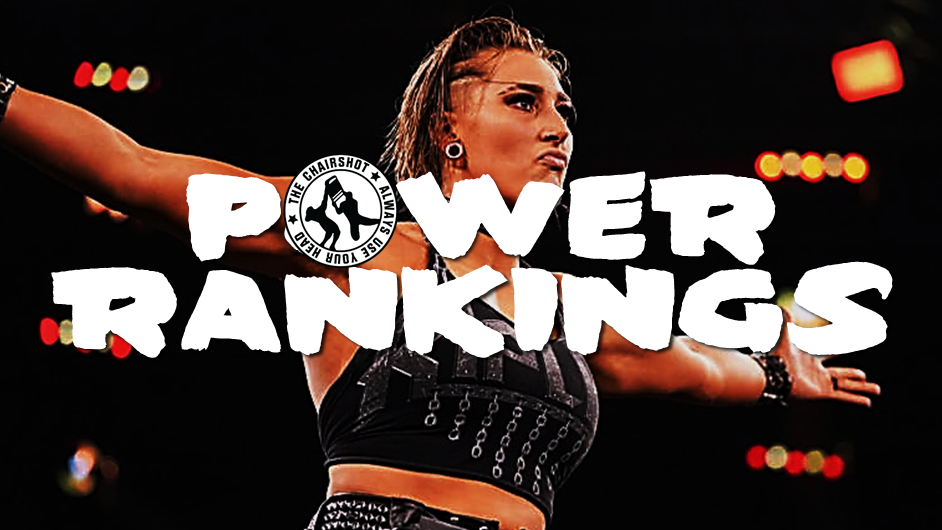 It's the 11/28/19 edition of The Chairshot Power Rankings! What impact did NXT winning Survivor Series have on this week's edition, and could AEW sneak someone onto the list?
Each week, I bring you my Power Rankings in Top 5 form. What can you measure with a "Power Ranking?" The answer is simple: power. Power here is defined as momentum, who got the big wins, and who is on an upward trajectory after this week. Each week is different, and the landscape of professional wrestling (and sports entertainment) can change in an instant. Thus, the weekly rankings will change with it.
Before we get started, I want to wish you and yours a very Happy Thanksgiving! I will be spending time with the DeMarco family, messaging friends, and getting ready for the holiday season. Enjoy the day!
---
Greg DeMarco's Power Rankings: week of 10/31/2019 – 11/6/2019
Missing The Cut
Dakota Kai – She turned heel against her best friend, altered War Games, and continued her run on NXT.
Lio Rush – quietly had a big week, grabbing NXT's first win at Survivor Series and beating one of the best cruiserweights in the world on NXT.
Scorpio Sky – He was the perfect challenger for Chris Jericho, and he delivered in a big way.
Shayna Baszler – She led the charge against the women of Raw and Smackdown, and picked up a big win at Survivor Series…in the main event, no less! If I had six spots, she'd be on the list.
Missing The Cut is listed in no particular order.
5. Seth Rollins
The Architect didn't win shit this week, but he still makes the list. Why? Because the events of the past week positioned Rollins as a man on an island, and put him in position to turn heel. During Monday's edition of Raw, that turn happened, and he might have some muscle behind him in the form of Akam and Razar, the AOP. If so, Seth will be back where he belongs–on the dark side. Welcome some, Seth!
4. Chris Jericho
This was a big week for "Le Champion" and his charge, The Inner Circle. He opened AEW Dynamite in spectacular fashion, and then retained his championship. He has all the momentum as AEW heads into the holiday season.
3. Keith Lee
Welp, Keith Lee is ready for prime time! Once the "frantic" portion of the Men's Survivor Series Match ended, Keith Lee was the focal point. I knew it was "Lol Roman Wins" from the jump, but Keith Lee looked like he belonged in there with Roman Reigns. Lee is an attraction in NXT, but he really belongs on Raw or Smackdown. Not because he needs to be "called up," but because he's simply a better fit there. Yes, Roman beat him. But it took a ton, Lee got a big win before taking that loss, and Roman Reigns put him over in the aftermath.
2. Adam Cole
The month of Adam Cole ended in a big way. He led a DX style invasion of Smackdown, served as the glue in War Games (and taking a monster bump to conclude the match, beat Pete Dunne to retain the NXT Championship while injured, and jumped right into a feud with Finn Balor that will likely turn him, and the entire Undisputed Era, babyface. He's ready for this spotlight, and now he has it.
1. Rhea Ripley
No one benefited from this week more than Rhea Ripley. She scored a huge win on Smackdown, followed that up by overcoming a 2 on 4 odds at NXT Takeover War Games, then was the sole survivor for the NXT women at Survivor Series, last eliminating Sasha Banks. Now she's officially stepped up to Shayna Baszler, and is prime for big things.
---
Who would you put in your Power Rankings? Sound off on Twitter @ChairshotGreg using the hashtag #UseYourHead!