On These Dates In Wrestling History: November 28th and 29th
Liz is back with your Thanksgiving and Black Friday look at wrestling history! What happened during these historic days in wrestling?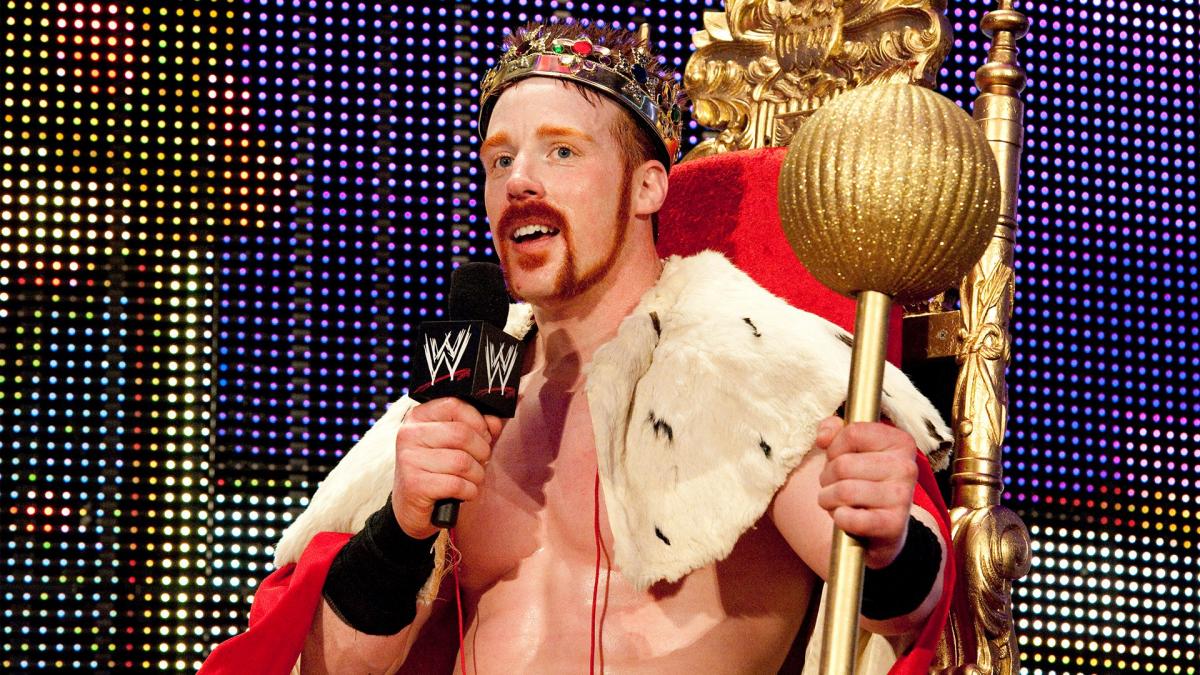 Liz is back with your Thanksgiving and Black Friday look at wrestling history! What happened during these historic days in wrestling?
A double shot to catch up brings us so, so much I had to decide where to draw the line! We have controversy, first wins, numerous birthdays and other interesting tidbits.
Born On These Dates
November 28th
1953 – Tatsumi Fujinami
1954 – Lanny Poffo
1969 – Tarek (The Great) Pasca
1985 – Taryn Nicole Terrell
1992 – Rachael K Ellering
November 29th
1978 – Benito Cuntapay (B-Boy)
1983 – Kyosuke Mikami (El Desperado)
On These Dates In Wrestling History
November 28th
1939 – Paul Jones defeats Pedro Martinez in Honolulu for the NWA Hawaii Heavyweight Title.
1963 – The Crusher defeats Verne Gagne in St. Paul, Minnesota for the AWA World Heavyweight Title, ending Gagne's fifth reign with the belt, and starting Crusher's second run as champion.
1977 – Dennis Condrey & Phil Hickerson defeat The Samoans (Afa & Sika) to win the AWA Southern Tag Team Title for the second time in Memphis, Tennessee at the Mid-South Coliseum. On the same show, Jimmy Valiant defeated Jerry Lawler for the AWA Southern Heavyweight Title, ending Lawler's second reign and beginning his own second run with the gold.
1985 – Buck Zumhofe defeats Steve Regal for the AWA World Light-Heavyweight Title in St. Paul, Minnesota, starting his second reign as champion.
1985 – World Class held their Thanksgiving Star Wars card in Dallas, Texas at Reunion Arena.
1985 – The NWA/Jim Crockett Promotions held Starrcade '85 "The Gathering" at the Greensboro Coliseum in Greensboro, North Carolina and the Omni in Atlanta, Georgia. The two locations alternated having live matches, while showing bouts from the other venue on closed circuit television. Other closed circuit locations were also set up for fans to see the entire card
2006 – WWE officially announced that Ashley Massaro would grace the cover of Playboy.
2011 – After PWInsider.com broke word of the very phallic nature of a new WWE Sin Cara t-shirt over the weekend, WWE pulled the shirt from their online store.
2011 – Urban Wrestling Federation champion Rasche Brown departed the promotion and been stripped of the promotion's championship. Brown won the belt during the their second PPV, Street King, which had just debuted for taped PPV airings.
November 29th
1980 – Killer Karl Kox defeats The Grappler for the Mid-South Mississippi Heavyweight Title in Shreveport, Louisiana.
1986 – NBC airs the eighth WWF "Saturday Night's Main Event" special, which was taped on November 15th in Los Angeles, California.
1994 – Tito Santana defeats Cowboy Bob Orton Jr. in Chicago, Illinois to become the first American Wrestling Federation World Champion. With the exception of a brief exchange with Orton in 1996 (Orton wins the title, but is stripped due to interference, and Santana wins it back in a rematch the same night), Santana would be the champion for the entire existence of the AWF.
2003 – Gedo & Jado defeat Hiroki Goto & Ryusuke Taguchi in a tournament final to win the IWGP Junior Heavyweight Tag Team Championship in Miyagi, Japan. The belts had been vacated by former champions Jushin Liger & Koji Kanemoto when Kanemoto was unable to defend the belts after fracturing his cheekbone. Liger teamed with El Samurai for the tournament, but lost to Gedo & Jado in the semifinals.
2008  – Judge Russell G. Vineyard ruled that there was probable cause in the six search warrants issued against Benoit family physician Dr. Phil Astin for authorities to raid records from his office and storage unites in the wake of the Benoit family tragedy.  Those raids left to Astin being indicted on seven counts of over-prescribing medication.
2008 – WWE Smackdown became the center of a major controversy in Indonesia, as the Indonesian Broadcasting Commission called for the show to be banned in their country.  This comes in the fallout of an investigation into the death of a nine year old boy in Bandung who allegedly died as a result of mimicking wrestlers he saw on the program.  It should be pointed out that the official cause of death for the child, who had suffered blows to his body in October before dying a month later, has yet to be determined   However, his death has become a major news story in the country, and a platform for those that are against violence on television.
2010 – Paul Heyman signed a deal with Gallery Books to pen an autobiography. The book titled,  "The Heyman Hustle: Wrestling's Most Extreme Promoter Tells All" was slated for a summer 2011 release but to this day, has never been released.
2010 – Sheamus is crowned the WWE King of the Ring during a special edition of Raw.
Died On These Dates
November 28th
November 29th
2009 – Steve (Dr. Death) Williams