A progress report on All Elite Wrestling Dynamite on TNT, plus a look back at another peak year in this decade for WWE
This week, The Doc is ready to take a hard look at All Elite Wrestling in the infant stages of their Dynamite on TNT era.  AEW's strengths and weaknesses to date are discussed.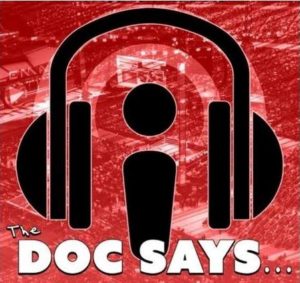 Of course, there has been a lot of chatter on the internet about AEW getting a pass that WWE is not afforded.  The latter has a well-established track record of consistently disappointing diehard wrestling fans, so there is your simple explanation for the difference.  Nevertheless, apples to apples though that comparison may NOT be, AEW Dynamite is not immune to analysis, and analyzing wrestling is frankly what Doc made his name on.  So, if you think AEW is perfect…well, be prepared to have your bubble burst.  But if you think AEW is hot garbage…well, prepare to be enlightened as to why people love it (hint: it has nothing to do with WWE, at least not directly).
Also, the WWE Decade-in-Review series continues.  Seth Rollins became "The Man" in 2014 and he continued to reinforce his hard-earned status with a stellar 2015.  Doc, though, wonders why he's not more appreciated today for the run he had then.  That and much more about WWE in 2015 (including the Top 10 matches) !!
If you want to discuss WWE history or AEW's progress report with Doc, follow and tweet @TheDocLOP !
---
The Greatest Matches and Rivalries of the WrestleMania Era is now available on Audible and iTunes (as an audiobook)!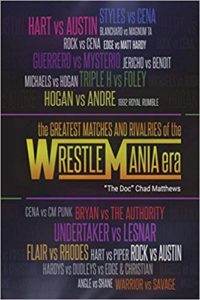 Click here to order on Audible: https://www.amazon.com/Greatest-Matches-Rivalries-WrestleMania-Era/dp/B07WSTJDMS/ref=tmm_aud_swatch_0?_encoding=UTF8&qid=&sr=