Chairshot News Shuffle : WWE Releases, AEW House Shows and More! (12/9/2019)
Get caught up to speed with the latest news regarding WWE Releases, AEW House Shows and More!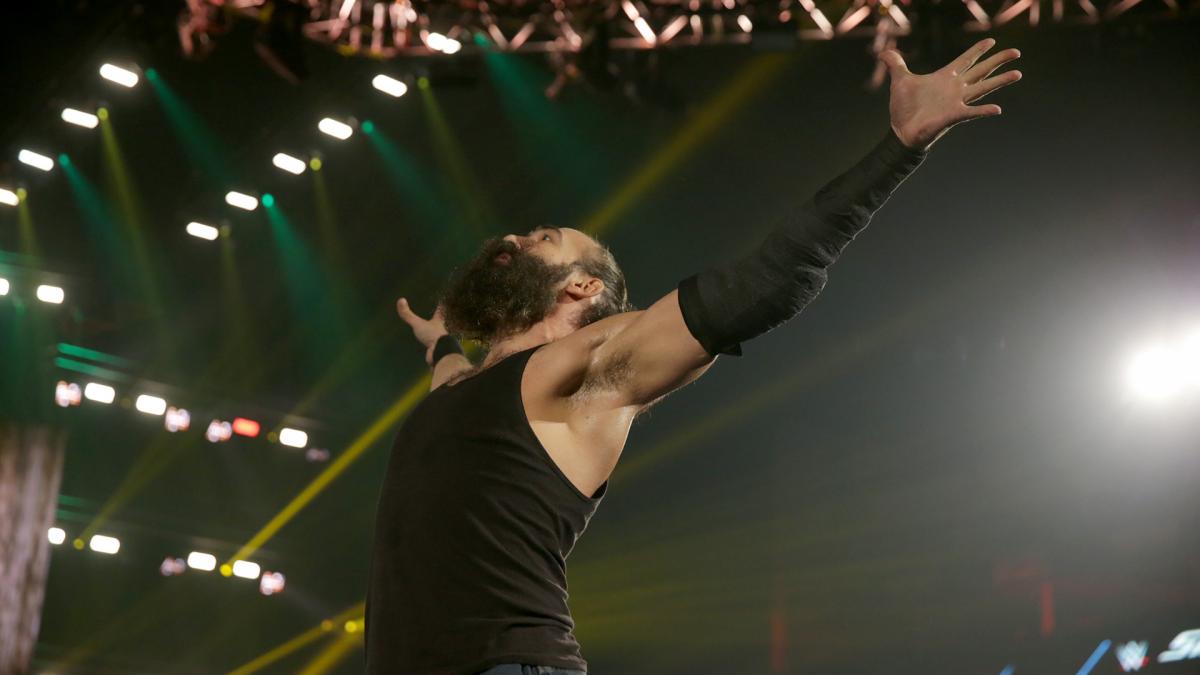 Get caught up to speed with the latest news regarding WWE Releases, AEW House Shows and More!

Pink Slip Sunday In WWE
For the past few months, there have been many rumors regarding talent in WWE asking for their release. On Sunday, many of those wishes were granted. The Ascension, Luke Harper, and Sin Cara have all been released by the company. According to Dave Meltzer, the releases have supposedly been in the works the past few weeks, but Vince McMahon was reluctant to let anyone go in fear of jumping to the competition.
Jason's Take
Of the wrestlers released, Luke Harper would seem the most likely to potentially jump to AEW as he has many friends that work for the company.
After The Ascension was moved from NXT to the main roster, it seemed like the team floundered due to poor creative, which is not a suprise due to the lack of a tag team divison that the WWE has had for years.
One of the names missing from the list of wrestlers who recently asked for their release is Mike Kanellis.
Cody Rhodes Comments On AEW Running House Shows
Cody Rhodes recently spoke with the Dallas Morning News in regards to AEW potentially running house shows.
"Some people are free to do independent [shows] on the weekends where they can keep getting their reps in. Some other people don't need the reps – like my brother [Dustin Rhodes, formerly known as Goldust in WWE], he's had 20 years of reps. He's TV-ready always, as kind of proven by this last week in there with The Young Bucks and Santana and Ortiz. I think it's the way it should be."
"I think the model of the live event system, and I'm not trying to knock anybody, is antiquated. The last few years [I was] with WWE, those houses for live events and not TVs were pretty – they were good, they were a couple thousand – but they weren't the same as the big TV spectacle. It just seems like you're putting less of an emphasis on your show when you spread yourself out like that. So, I think everything is about Dynamite. To follow AEW, you've got to watch Dynamite. Dynamite's our only show. Four pay-per-views a year. And everything that exists outside of that is shoulder content, it's stuff you can watch if you want to. And if not, tune into Dynamite and be caught right up."
Jason's Take
I think Cody Rhodes makes a valid point. There is a lot of TV to follow to keep up with the weekly WWE product, plus monthly pay per views. However, usually nothing of significance happens at a WWE house show that effects weekly television story lines, except for injuries.
Update On Lars Sullivan
Lars Sullivan appears closer to returning to the ring according to a video posted on his Instagram account.
View this post on Instagram
Jason's Take
You may remember Sullivan from his controversial comments that were posted on various social media outlets earlier in the year. Those comments were pulled from body building forums in which Sullivan was a member of.
WWE UK Championship Stolen
Chris Jericho isn't the only person to have a championship legitimately stolen from them this year. According to PWInsider, WALTER's passport and the UK Championship were stolen after his rental car was broken in to.
Jason's Take
I wonder what someone plans to do with this championship. It's not like its going to be able to be sold on eBay or anything like that.