DeMarco: Let 'Em Have Their Custom Titles, Corey!
Greg DeMarco might disagree with Corey Graves slightly on the topic of custom championships. What say you?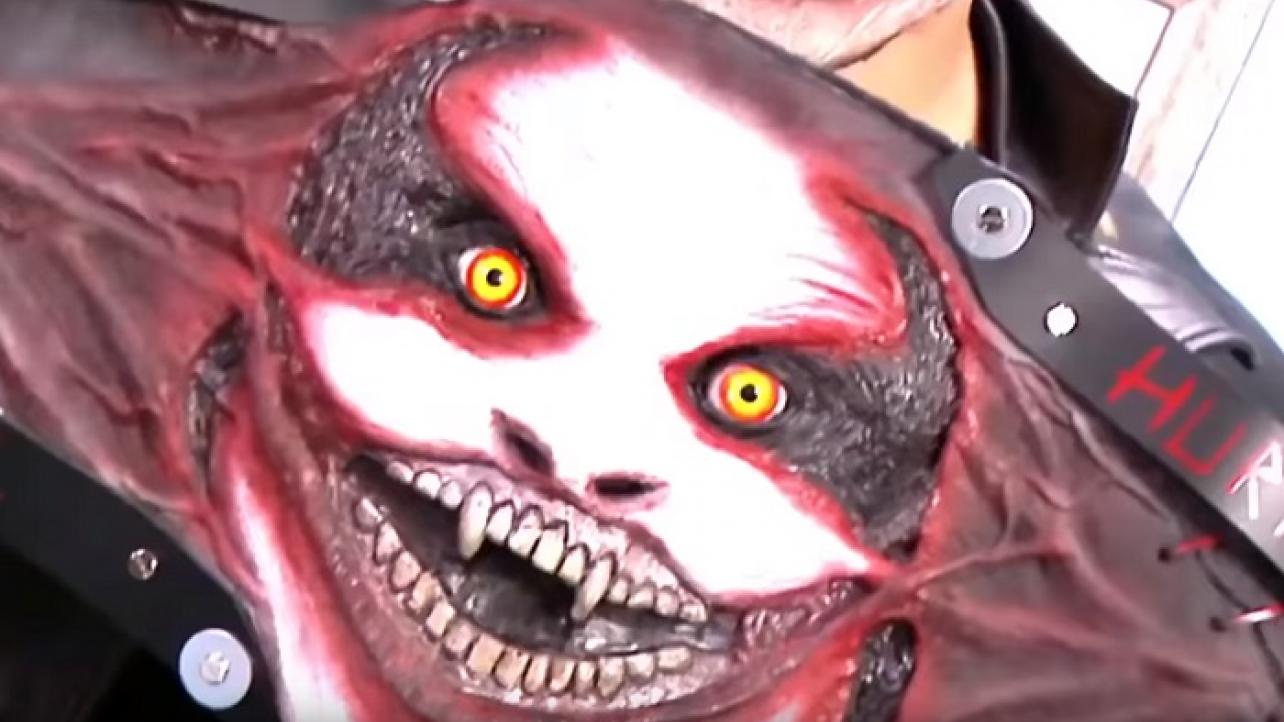 Greg DeMarco might disagree with Corey Graves slightly on the topic of custom championships. What say you?
On a recent edition of "After The Bell," Corey Graves shared his thoughts on Bray Wyatt's custom WWE Universal Championship. Obviously, before we get into it, you should probably see his comments…
"It's cool. I think it's very very cool. I am a big fan of Tom Savini, one of the greatest special effects artists to ever work in the motion picture industry. I think it's cool that our worlds have collided. The championship in and of itself is very cool, visually. But I have a problem with these customized championships. I always have."
"I hated when Stone Cold had the Smoking Skull belt. It looked cool, but all of a sudden, the WWE Championship and all of its history is customized to one guy. I didn't have a problem with the blue Universal Championship because it made sense, it still looks like the WWE Championship. I didn't hate when Ultimate Warrior would change the strap on his WWE Championship. But all of a sudden, The Fiend is going to defend a title that is just his face? I'm not a huge fan of it."
[You can find these comments almost anywhere, but I got them from SEScoops, so big thanks to them.]
Now, despite his comments towards Mauro Ranallo during Takeover: Chicago–and in no way do I think he was trying to play up the brand supremacy battle (and neither should you)–I am a big fan of Corey Graves' work. As an asshole myself, I can appreciate that he owns it, and uses the attitude that has made him famous. If you know me, you know I don't disagree to disagree…I call it as I see it.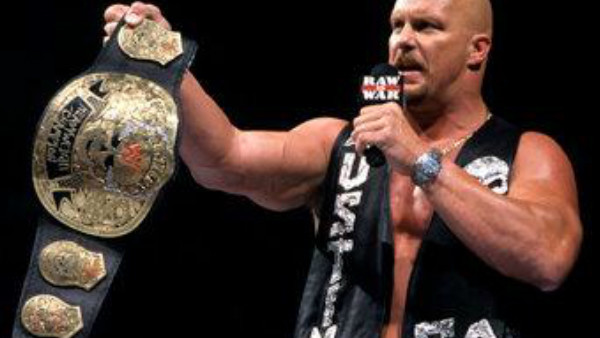 What Is A Championship, Really?
As fans, and I think Corey is really talking as a fan here, we tend to romanticize championships. We want them to mean something, so we give them meaning. Well, the writer/booker/promoter/whoever is really doing the exact same thing, but through storytelling. A championship at it's core (usually) is leather and metal. Just like a sports league trophy is usually wood and metal. It's fine wood and precious metal, but wood and metal nonetheless.
A championship is a prop. It's a stake created to make a match, and a story, matter. Over time it gets history and "prestige," but that's made up–just like a TV show. What is Rocky really about? Is it about a championship? It's about Rocky. Wrestling isn't about building a championship, it's about building wrestlers (character), and a championship is one way to do it. It's an easy way, but it's still just a way.
So Why A Custom Championship?
When a wrestler hits a certain stride, a custom championship makes sense. "Stone Cold" Steve Austin… The Rock… John Cena… Edge… Daniel Bryan… Naomi… and even Bray Wyatt's The Fiend. They're iconic figures for different reasons, but iconic still. Having a custom championship isn't about the lineage of the physical belt, it's about the history of the performer. It's intention is to enhance the talent, and you can build a story around it.
Remember Daniel Bryan's Sustainable WWE Championship? That belt perfectly fit his character, and helped him deliver a stronger performance (note that I didn't say it made him a stronger performer). Plus, when Kofi Kingston won the WWE Championship at WrestleMania 35, Xavier Woods giving him the "proper" WWE Championship was a moment. That moment was created using props. That moment gave meaning to the props.
The most recent custom championship works for The Fiend. And when someone finally beats The Fiend (I'm looking at you Roman Reigns), it'll matter that they carry the "proper" championship like a "proper champion." But it's the story, and the moments, that give meaning to leather and metal.
#LetMeIn! A limited quantity first run of #TheFiend @WWEBrayWyatt Custom Handcrafted Titles by @THETomSavini Studios will be available for pre-order exclusively at #WWEShop tomorrow. #WWE #Smackdown #BrayWyatt pic.twitter.com/TFI5AWfJ0V

— WWEShop.com (@WWEShop) November 30, 2019
Can It Be Too Much?
Wrestling, like life, is best in moderation. Storytelling is the same way. Fans immediately point out when promotions (or in WWE's case, show) use the same storytelling elements at the same time. It's the internet, so really it's a rush to judgment. This can be avoided with moderation. I don't want to see every champion get a custom title, but I do want them to be used when appropriate. Present day Bray Wyatt is 100% unique, all about custom everything. Having a custom championship just makes sense.
Sorry Corey, but I'm for it.
Pro wrestling, along with sports entertainment, is a fun ride. Enjoy it! Follow me on social media @ChairshotGreg and drop me a line at gregdemarco@thechairshot.com.