Patrick, Miranda, and Greg discuss the Bella Twins as WWE Hall Of Fame candidates, and pinpoint the new (old) storytelling model being employed by WWE!
The Trios Champions of Pro Wrestling Podcasting are live as Patrick O'Dowd, Miranda Morales, and Greg DeMarco present another engaging edition of the Greg DeMarco Show!
This week's topics include:
Are the Bella Twins viable candidates for the 2020 WWE Hall Of Fame?
What is the Bella Twins' place in wrestling history?
Does Natalya immediately go into the WWE Hall Of Fame when she retires?
Has the WWE shifted their storytelling model?
What did we learn from Bray Wyatt vs. The Miz (and not vs. Daniel Bryan) at WWE TLC?
Does this make the "Big 4" pay-per-views more important?
Hear all that and more, including the Theme Song of the Week and Baron Corbin Sucks, on this week's edition of the Greg DeMarco Show!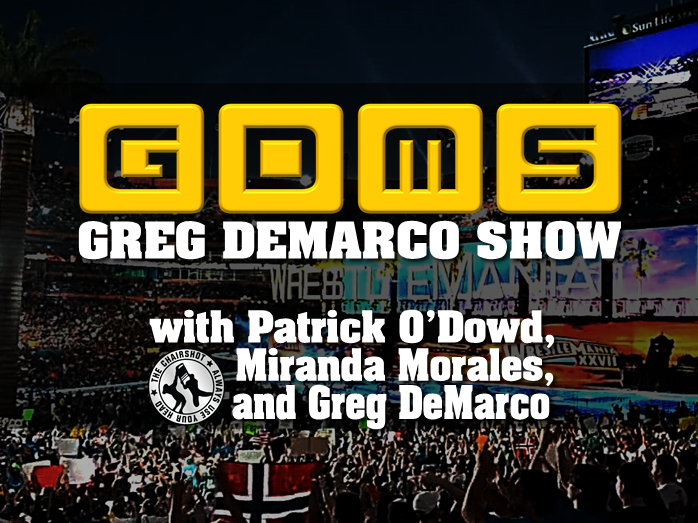 The Greg DeMarco Show is recorded live each Tuesday night and airs on Wednesdays as part of the Chairshot Radio Network, exclusively at The Chairshot Dot Com.
The Chairshot: Always Use Your Head!