Mathew's Top 25 Matches of 2019: #10-6
We've reached Mathew's Top 10! How different has his list been from yours?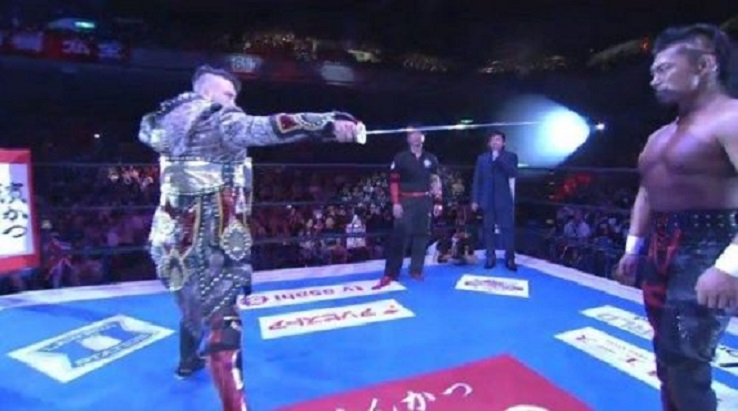 I hope everyone had a wonderful holiday and it's now time to get back to the grind with the continuation for our countdown!
The previous five were difficult, so it's going to be even more difficult from here on out but we gotta keep going. Who will be the next five? Let's find out.
For those that are new to the list and wanna see the previous matches.
#25-21
#20-16
#15-11
10. Momo Watanabe vs. Jungle Kyona (Stardom World in Nagoya 3/3/2019)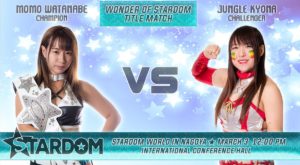 – Jungle recently lost her chance at winning the red belt against Kagetsu over a month ago as she now tries to go for the white belt against Momo Watanabe. Jungle has been impressing people this year with her quality in matches and this may be one of her best matches in her career and shows that she could be a top girl if they ever wanna pull the trigger in doing so. Momo was on her way to make history by breaking Io Shirai's record with most title defenses during this reign and was able to do so.
Momo is another one who has had an impressive year with her rise to the top after defeating Io Shirai last year to win the belt. She's not the champion now and is in a cool down stage, which is a good thing because you don't wanna overexpose her. Both of these women have a bright future if Bushiroad wants to use them going forward and this match should be a good example of what they're made of. My favorite Stardom match this year and go give it a watch, it's worth your time.
9. Kento Miyahara vs. Naoya Nomura (AJPW Summer Explosion Series 9/3/2019)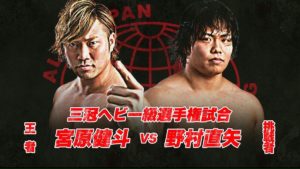 – Of course, Kento was going to be on the list as he's someone that never disappoints in his matches and he kicked it up a notch this year. Naoya is another one who was able to step up his game and did show that he is a future Triple Crown Champion and I wouldn't be surprised if it happens in 2020. Kento's goal during this run is to break the record of most successful defenses in one reign and he is currently close with that goal with only three more to go to break it or two more to tie it. They had two Triple Crown Championship matches this year and while both were excellent, this one was the better match.
This match would also give me the illusion that Naoya could ruin Kento's goal and those last few minutes of the match were intense. Kento was able to win but he got lucky and it shows that guys like Naoya and Jake Lee are worthy of being in the same rank as him. Kento's reign has been an interesting one but his matches with the future talent are the ones that need more attention to see how bright All Japan's future is. If you wanna see for yourself, I encourage you to do so with this match.
8. Sareee vs. Meiko Satomura (Sendai Girls 4/16/2019)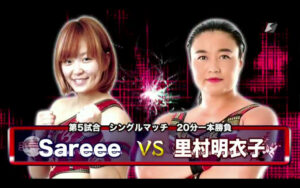 – Sendai Girls always delivers when it comes to their big matches and last year, we had Io Shirai and Meiko Satomura on this list in the top ten and this match was able to get in for the top ten as well! Sareee to me is the Joshi wrestler of 2019 as she's had so many great matches and this one was her best against the legend herself.
You wanna know the best part about this match? Meiko lost the match cleanly. Meiko doesn't always lose matches cleanly these days unless it's to put over someone and this would put Sareee over big time. Sareee was even able to defeat their ace, Chihiro Hashimoto over a month later to win the Sendai Girls World Championship on top of that. This match was needed to give her that extra boost and you can see that it's done wonders for her as even WWE wants to sign her. What will the future hold for Sareee? Only time will tell and until then, she has more to do in Japan.
7. Will Ospreay vs. Shingo Takagi (Battle of the Super Juniors 6/5/2019)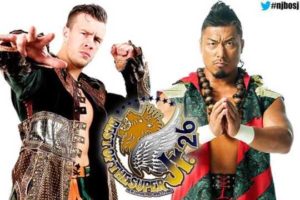 – Will has had a hell of a year, hasn't he? Worked the New Japan Cup, Battle of the Super Juniors, Super J Cup, Junior Tag League, and the G1 Climax on top of all that and to a lot of people, he's wrestler of the year. Another person does deserve credit and has made his mark ever since he came to New Japan and that man is Shingo Takagi. For people that have known him since his Dragon Gate years, it felt criminal when he was considered a junior heavyweight but he was able to make the most of it as he was dominating the scene and was even undefeated until this match happened. The match had a lot of hype once they won their respective blocks and these two stars would deliver in the match and then some.
Each sequence they've done was crisp, the impact of their moves was brutal, and the storytelling of this match did pay off. While some do say Will was the MVP of New Japan this year but I gotta give it to Shingo during his transition from junior heavyweight to regular heavyweight during the year. Will winning was huge though since it seemed like he would be the only one to end his winning streak due to the champion failing to do so during the tournament, and you needed a big name in that division to do it and it happened to be Will. My favorite junior heavyweight match this year and I can't blame anyone that has it as their match of the year since it truly is a great match.
6. Cody vs. Dustin Rhodes (AEW Double or Nothing 5/25/2019)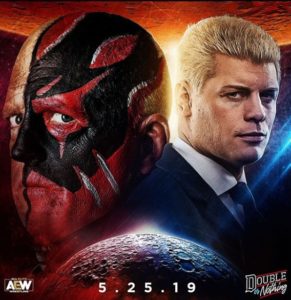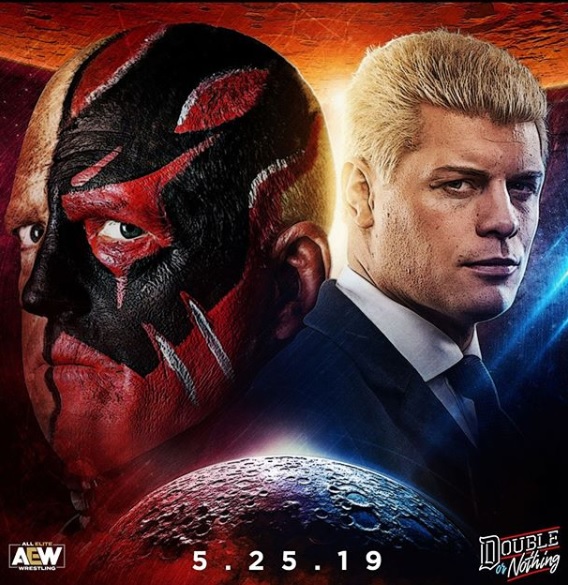 – This was the match that did make me believe AEW was going to turn out fine in the long run if they kept producing matches like this, but their weekly show would sadly not live up to the hype that I've imagined it to be. I fully didn't expect too much after their encounter in WWE but then again, they were held back, especially with the gimmicks they had along with the feud to go with it. Because of that, I wasn't 100 percent behind the match once it was announced but was curious to see how much different it could've been without WWE and thankfully, I was wrong with my expectations.
The hype before the match was just enough to have people interested, they were able to tell a story in the ring with psychology in the mix and that's a rare thing in the American wrestling scene these days. It had emotion, it had chemistry, and both men were able to do it the way it made sense which was again, telling a story. They're storytellers like their father and were able to make magic in this match because of it. After the match was over, they shared a beautiful moment in the ring that it was the perfect payoff between these two men and if they never fight in a singles match again, I'm fine with just this match. The best match in their careers and something to be proud of, even if the promotion as a whole was unable to match this match.
That concludes the next set of five matches and we have done it. We have gone through twenty matches and are now on our final five. For some, it should be obvious but maybe not at the same time. I'm excited and conflicted at the same time.
What are my top five matches? Well, you're gonna have to find out tomorrow.