These Days In Wrestling History – November 30 & December 1
Liz is back to kick off December with a double shot of history–These Days In Wrestling History for November 30 and December 1! What happened??? Check it out and see…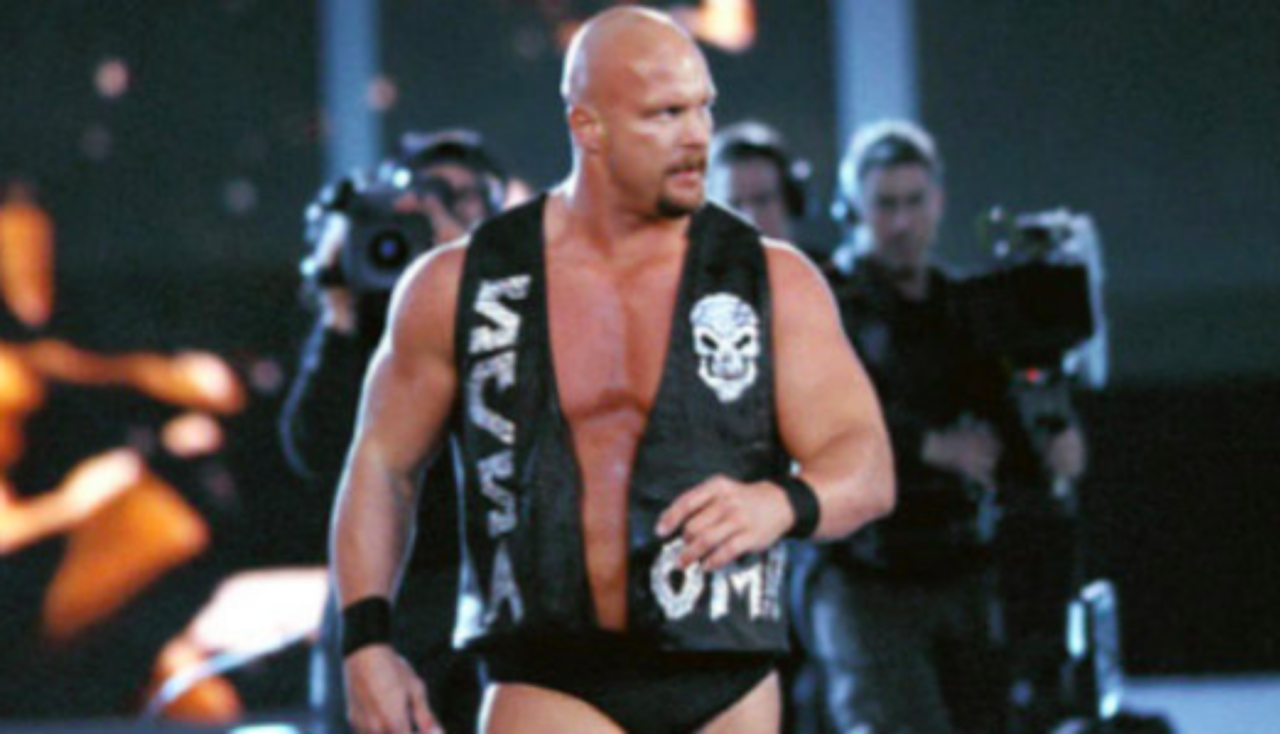 Liz is back to kick off December with a double shot of history–These Days In Wrestling History for November 30 and December 1! What happened??? Check it out and see…
November 30th
The day dawns cold but history is rich and warm, we continue our look back with November 30th. This day brings us the birth of Christian and an ECW recording setting (for them) attendance.
Born On This Day
1958 – Thomas Erwin Zenk
1962 –  David Ferrier (Jimmy Del Ray)
1964 – Keiichi Yamada (Justin Thunder Liger)
1973 – William Jason Reso (Christian)
1987 – Trinity McCray Fatu (Naomi)
On This Date In Wrestling History
1979 – Antonio Inoki defeated Bob Backlund to win the WWF Championship. He would vacate the championship a week later in Tokyo following a rematch that went to a no contest due to interference by Tiger Jeet Singh. Backlund would regain the title in mid-December by defeating Bobby Duncam in a Texas Death Match. Backlund is recognized officially as having one uninterrupted championship run from 1978 to 1983, meaning in official WWE canon, Antonio Inoki never won the company's top prize.
2000 – ECW presented November to Remember from the Golden Dome in Monaca, Pennsylvania. A then-record 4,694 fans were in attendance, with 80,000 homes watching on PPV.
In a dark match, Chris Chetti & Spike Dudley defeat Erin O'Grady & Paul Diamond.
Chris Candido & Lance Storm defeated Jerry Lynn & Tommy Rogers.
Mikey Whipwreck defeated Justin Credible.
Taz defeated Pitbull #2 in just 89 seconds to retain the ECW World Television Championship .
The FBI (Little Guido & Tracy Smothers) defeat The Dudley Boyz (Buh Buh Ray Dudley & D-Von Dudley), Axl Rotten & Balls Mahoney, and The Gangstanators (John Kronus & New Jack) in a four-team elimination match to retain the ECW World Tag Team Championship.
Rob Van Dam and Tommy Dreamer went to a no contest in an ECW vs. WWF flag match.
Sabu defeated The Sandman in a tables & ladders match.
Shane Douglas defeated Bam Bam Bigelow to win the ECW World Heavyweight Championship. Douglas would hold the championship for a company-record 405 days before being defeated by Taz in January 1999. He also has the second longest world title reign in ECW history, a 385-day run spanning most of 1994 and part of 1995.
2001 – Mitsuharu Misawa & Yoshinari Ogawa defeat Vader & Scorpio to win the Pro Wrestling Noah Global Honored Crown Tag Team Title in Sapporo, Japan.
2001 – RAW is WAR hailedfrom Baltimore, Maryland. Big Boss Man defeated Mankind in a ladder match to win the WWF Hardcore Championship.
2001 – On Nitro from Chattanooga, Tennessee, Bret Hart defeated Diamond Dallas Page by KO to win the WCW United States Championship.
2010 – Celeste Bonin, aka Kaitlyn, wins NXT Season 3. The rookie for Vickie Guerrero was an eleventh-hour replacement for Isis the Amazon when it was discovered by WWE that she did some risqué photo shoots. Bonin would win the WWE Divas Championship in June 2013 and would leave the WWE in 2014 to focus on her clothing line.
2012 – Thomas Latimer, who worked in WWE developmental as Kenneth Cameron of the Ascension tag team, has been released from the company after being charged with battery of a law enforcement officer and disorderly intoxication in St. Petersburg, FL on 11/22.
Died On This Day
1934 – George Burrell Woodin ( Mr. Wrestling Tim Woods)
---
December 1st
In the real world December kicks off a very busy month and it is no different in the world of wrestling.  Below are some of the highlights which include the crucifixion of Stone Cold Steve Austin, the end of 1,027 title reign and one company "invading" the other.
Born On This Day
1976 – Dolgorsurengiin Serjbudee (Blue Wolf)
1987 – Eric Bugenhagen
On This Day In Wrestling History
1972 – Bobo Brazil defeated Kintaro Oki to win the vacated NWA International Heavyweight Championship. The championship was vacated back in September when Giant Baba left Japan Wrestling Association to start his own company, All Japan Pro Wrestling. The championship resides with the promotion today as a part of their top title, the All Japan Triple Crown Championship.
1974 – Stan Stasiak defeated Pedro Morales to win the WWWF Heavyweight Championship. Stasiak, who ended Pedro's title run of an incredible 1,027 days, only held the title for just over a week before losing it to Bruno Sammartino, who would go on to hold the title until 1977.
1983 – Bobby Fulton defeats Roger Kirby to win the NWA Central States Television Title in Kansas City, Kansas, ending Kirby's second reign.
1984 – Sonny Myers defeats Al Tomko for the Vancouver version of the NWA Canadian Heavyweight Title, ending Tomko's fourth reign.
1986 – Al Madril & Brian Adidas defeat Lance Von Erich & The Dingo (Ultimate) Warrior in Fort Worth, Texas for the World Class Championship Wrestling World Tag Team Title. On the same show, Tony Atlas defeats Crusher Yurkof (Bam Bam Bigelow) to win the World Class Television Title. Atlas won the match via DQ, but in World Class, titles could change hands on a disqualification. Atlas would be the last television champion, as the title would be abandoned in 1987 when Atlas left the company.
1989 – Robert Fuller & Brian Lee defeat Jeff Jarrett & Matt Borne in a tournament final to win the USWA World Tag Team Title in Dallas, Texas. The belts had been vacated when Borne had lost a loser leaves town match in September, and he and Jarrett could not defend the belts. However, Borne was back in the company in time to compete in the tournament.
1997 – The Monday Night Wars continued, WWF RAW is WAR posted a 3.0 rating, while WCW Monday Nitro won the night with a 3.8 rating. The respective main events were: Triple H defeating Jim Neidhart and Diamond Dallas Page defeating WCW United States Champion Curt Hennig by disqualification.
1998 – The Undertake crucified Stone Cold Steve Austin. Yes, you read that right. Stone Cold Steve Austin and Mankind had defeated The Undertaker and The Rock via disqualification. However, post match, Mankind was handcuffed to the ring ropes. Austin was handcuffed to a large version of the Undertaker's logo raised about the entrance ramp. Both USA Network and the Catholic League has issues with this imagery.
 2000 – Vince Russo, Jeremy Borash, and the Voodoo Kin Mafia (BG & Kip James) crash a WWE house show in Knoxville, Tennessee. The TNA film crew film vignettes at the event that would air on a future episode of Impact. Voodoo Kin Mafia do have tickets to the show and take their place in the upper level and take in the remainder of the show. No one in WWE acknowledges TNA's presence in the building.
2012 – Adam Cole defeated Kevin Steen in a Guerrilla Warfare match to win the Pro Wrestling Guerrilla World Championship.
2013 – Davey Richards announces via Facebook that he had left Ring of Honor. It was heavily implied that Richards and his tag team partner Eddie Edwards were heading to WWE through a developmental deal, but the next month, the duo known as the American Wolves would sign with TNA.
2014 – New Japan Pro Wrestling launched their streaming service, NJPWWorld.com
Died On This Day
1995 – Jerry Arotski (Jerry Allen)