Tiffany's AEW YouTube Takes: Week 10
The Elites are on YouTube and hopefully they've reset their password!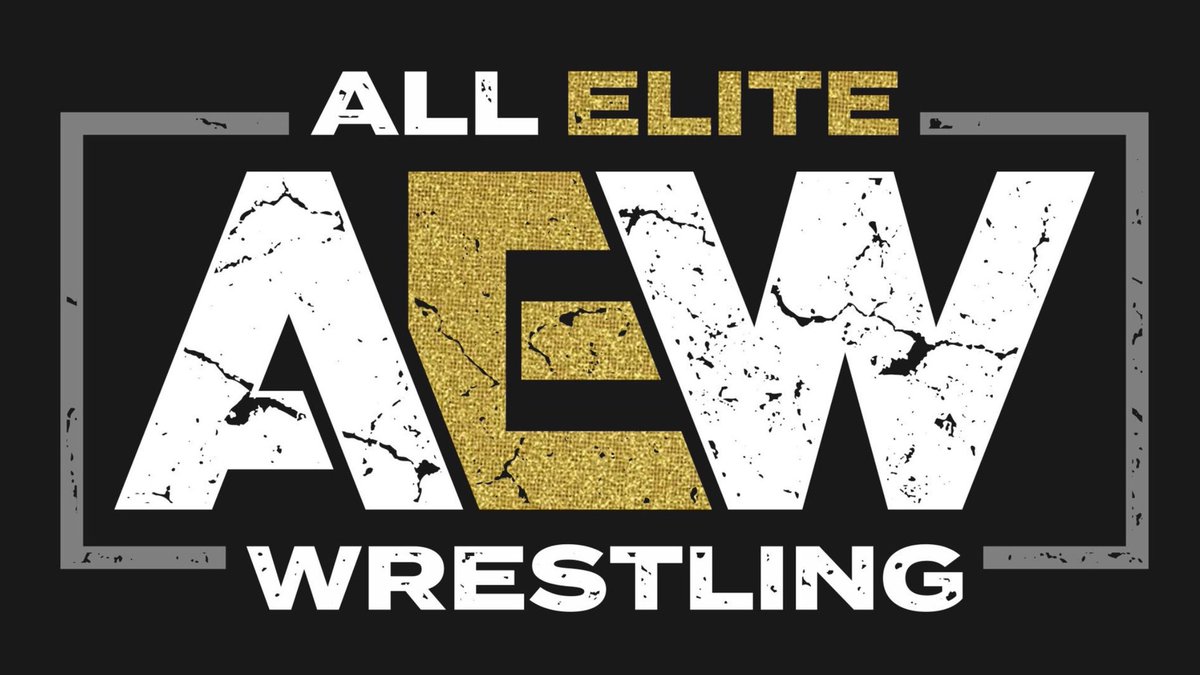 The Elites are on YouTube and hopefully they've reset their password!
Follow along with Tiffany as she gives her thoughts on this week's AEW YouTube content.
Being the Elite #182 – The One with All the Bad Running
I'm guessing Matt is trying to rehab his injury and it is not going well.
Omega is a really rotten motivator. And a bad actor.
Oh, we're making fun of the ratings meltdown!
Someone should tell them that they've already done Full Gear.
Who are we trying to get a hold of?
Oh, we're making fun of ourselves, that's good.
Oh, not Nakazawa. What can you do? Be a better wrestler. Shida is a great wrestler, you are not.
Oh, hi, Shida and she's making Nakazawa look weak.
Avalon looking for Leva and Swole gives not fucks.
Never, mind, here she is.
Swole wasn't even listening.
Love Scorpio Sky being a good sport about losing clean, which is still shocking to me.
Matt teasing Sky.
Okay, I don't get the Quest Bar thing.
MAILBAG
Jurassic Express.
Why is the lighting red?
Not that kind of bud Marko.
Jungle Boy uses only Costco on his locks.
And we're being interrupted by Best Friends and Orange Cassidy. Interest fading.
So, BFs claiming gimmick infringement on HUGS?
So, I'm guessing this is going to be a big feud.
We're getting TMI!
SCU! Okay, that's getting old.
Even they can't bitch about this. Just get rid of the gimmick.
Oh, no, not Frankie.
Does he ever stop using those bands?
Surprises? Oh, the matching gear.
Note: At the show I went to, people would collect the Young Bucks Bucks and trad them and some of the staff would carry them and give them to people who asked.
That six man was really good.
Dark Order thing still creepy.
MJF is not asking a POC to kiss the ring. How cringey can you be?
Dissecting the match without spoilers
Explaining the audio problems. The satellites in Atlanta being fucked up is why the audio sucked? Learn something new every day.
No, Brandon, don't join the leather cult? I think Kenny just buried them.
Ooh, who grabbed the tab?
AEW Dark: Champaign Hangover
Tony Schiavone and Dasha!!! I'm so ready for Jon Moxley vs Chris Jericho! I so want this to happen! Mox has never given a flying fuck about the odds.
Scorpio Sky vs Peter Avalon vs Jimmy Havoc
Have I ever mentioned that I hate Triple Threats that are for nothing? Because I do. Avalon and Leva Bates are STILL annoying. The more I see Jimmy Havoc, the more the gimmick irritates me. Poor Scorpio Sky, went from wrestling the AEW Champion to a Triple Threat with two low carders.
Scorpio keeps trying to end this quickly. Even he knows he's too good for these two schnooks. Havoc and Avalon ganging up on Sky is hilarious, like, 'Let's get rid of the only one of us that's actually good so we can make a mess on our own.'
Isn't biting a DQ offense? HOLY SHIT, THAT SUPLEX! Thank god Havoc caught Avalon! So, Havoc has the stapler, Avalon has a book, let's end this mess. Avalon almost stole that one.
No shock, Sky wins, but it doesn't quite erase them having him lose to Jericho clean.
Takes 1: So, Dark Order went from bad bondage porn to bad horror movie. I'm really stoked for Jericho vs Jungle Boy. Sure, it's not for the title, but Jungle Boy just getting the match shows that AEW has big plans for him long term.
Jurassic Express (With Jungle Boy) vs John Silver and Alex Reynolds
It's Luchasaurus and Marko Stunt for Jurassic Express this week. Ooh, Britt Baker on Commentary!! I'll give Beard credit, he's trying to step up , but Luchasaurus is HUGE. Hair tried and got dropped. Luchasaurus directing Stunt is GOLD. I'll give Stunt his due, he's down for anything except a tanning bed.
Silver and Reynolds are being really smart about this: Keep Stunt isolated. Luchasaurus gets the hot tag and he's MAD!
Luchasaurus is REALLY good, but some of his kicks really need work. Won't complain about the double chokeslam though. I don't know what they call that double team finisher, but it's COOL as fuck and MARKO GOT THE PIN!!!!
Takes 2:  New team member, Lexy Nair…interesting name. Shida vs Statlander was AMAZING! I'm not sure what they're doing with Nyla Rose, but okay. I like her vs Shanna. Not sure about the Nightmare Collective or their recruit.
Big Swole! Swole means big. Big personality, big everything. Oh, she died, even briefly. Crohn's is no joke, but I didn't know it could be that bad. Jesus, she was told she couldn't have kids. OH, she did have a baby! Oh good! I like that they showed Cedric, even with him being a WWE guy. I'm so glad she part of AEW. I love this! I love how Kenny asked her.
I'm guessing this is replacing Undesireable to Undeniable, which kind of sucks, but it lets the wrestlers tell THEIR story. I like that Christopher Daniels owned his screw up. '
I still don't know about BBB, this should've been part of a bigger build and more explanation, like why has Allie turned evil. I still can't believe Cody offered up his truck. My father wouldn't give up his truck for bankruptcy.
Can't wait for that Street Fight tomorrow. Love this ad for 'A Little Bit of the Bubbly'.
Kenny Omega vs Kip Sabian
Another Omega match. I've been promised that this will only go fifteen minutes, let's hope that's true. His overly long matches are one of things I dislike the most about him. This has been a pretty good match, but I'm in a 'hurry the fuck up and do this' mood since they waited until almost the last minute of what was supposed to be an hour long show to do this fucking match!
Love Sabian and Penelope Ford working together to try and beat Omega. Oh, that could've been bad, but cool move by Gibbs. Okay, they managed to keep it under twenty minutes, thank God, but they need to time this show better. There's no excuse for not putting on the final match until the literal last minute.
That's it for Tiffany's YouTube Takes! Tune in tomorrow for Dynamite coverage!