Carol's WWE Predictions for 2020
Carol brings us part 1 of her WWE predictions for 2020!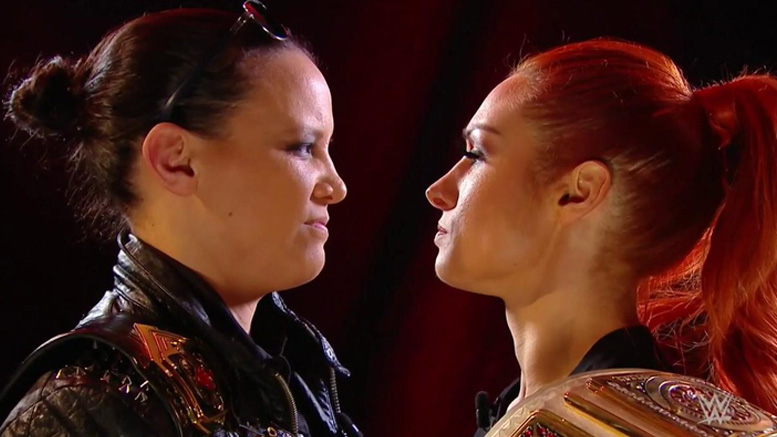 There was no denying that 2019 was a big year for wrestling. Now that we're underway in 2020, the wrestling community is sure to have a lot more to talk about.
As the New Year begins, fans are already making their predictions on what's going to happen in 2020.
For my articles, I decided to do a two-part series giving my predictions for 2020. First up, I'm going to be discussing some things that could happen in WWE.
Baron Corbin wins a title
He's become the man WWE fans love to hate. While fans are tired of seeing Corbin shoved down their throats, WWE sees potential in Corbin, hence his push.
Heading into 2020, I expect Corbin's push to continue and I also believe he'll win another title. I don't know if it'll be a top title or a midcard title, but expect to see a championship around Corbin's waist.
Sasha and Bayley feud
We were robbed of this feud in 2017, and it's a rivalry fans want to see reignited on the main roster.
Come 2020, I believe we'll finally see the long-awaited feud between Sasha Banks and Bayley. The two are on good terms now as they run SmackDown's women's division, but that all will change once Sasha gets the itch to go after Bayley's championship.
Shayna Baszler makes main roster debut and feuds with Becky
2019 was a huge year for Becky Lynch and her momentum should continue into 2020. WWE is bound to have big plans for her. What would be bigger than a feud with Shayna Baszler?
The two were part of a triple threat cross-promotional match at Survivor Series, which saw Baszler defeat Becky and Bayley. Prior to the match, Shayna and Becky traded barbs, and something tells me their feud is far from over.
With Baszler no longer the NXT Women's Champion, it's time for her to make her main roster debut. I can see Shayna winning this year's Royal Rumble, then challenging Becky for the RAW Women's Championship at WrestleMania.
CM Punk returns to wrestling
It's something fans never thought they'd see. Punk returned to WWE, well sort of.
Punk signed on to become a contributor for the Fox show WWE Backstage. This has led to speculation on whether he'll be stepping inside a WWE ring again.
Even though Punk has denied it, I have a feeling 2020 will see him competing again, possibly in a feud with Seth Rollins.
Roman Reigns will be in the title picture again
Last year, Roman Reigns made his triumphant return to WWE following his battle with leukemia.
Fans were ecstatic with the news, and to see Reigns back inside the ring. However, his booking in 2019 has been questionable.
Even though he's being treated like a top star on SmackDown, many feel his feuds have been lackluster.
Roman didn't win a championship in 2019, but in 2020 that all will change. Fans can expect to see Roman holding a title again, whether it'll get him cheers or boos remains to be seen, but either way The Big Dog will be back in the championship picture.