Cook's Top 5: Non-WWE Stories of 2020
Cook brings us the Top 5 stories that got his attention for 2020!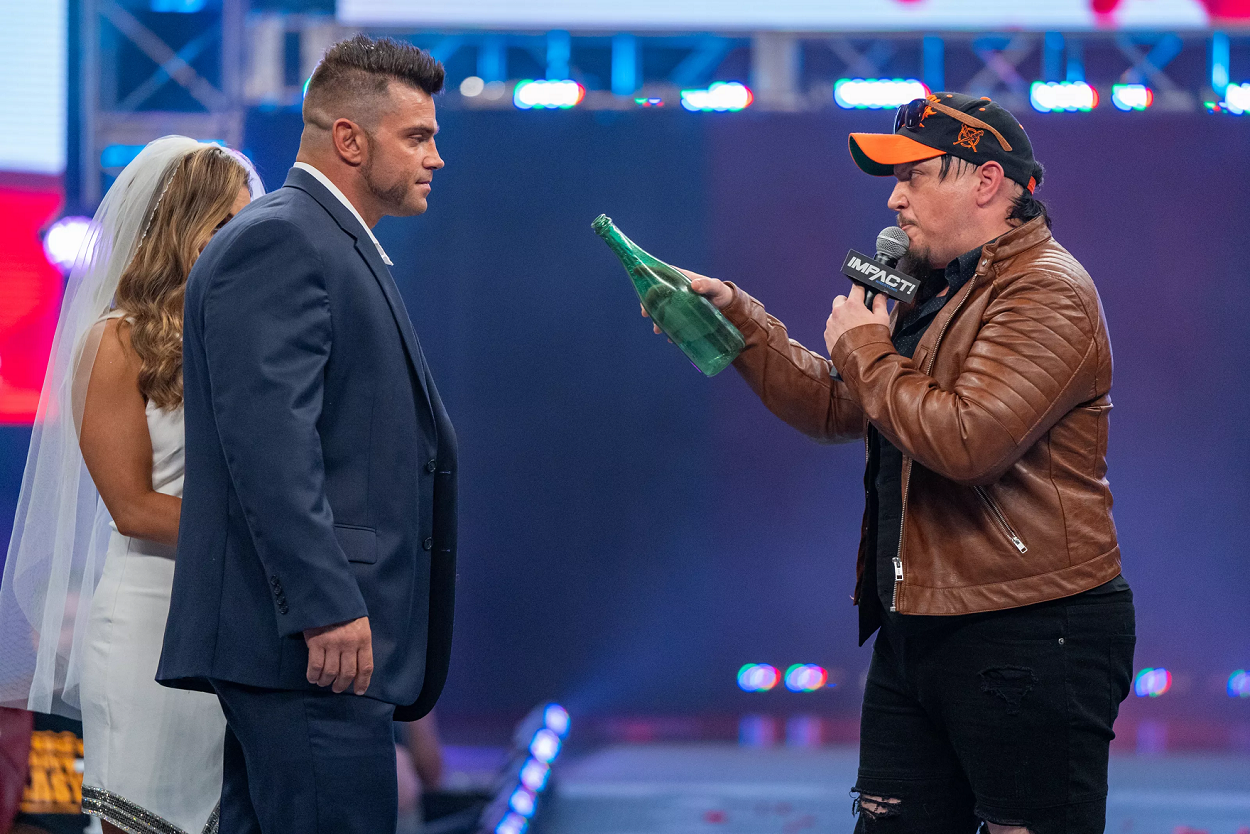 One of the great things about The Chairshot is the fact we recognize that there is wrestling outside of WWE. As fun as it is to talk about the world's biggest wrestling company, there's plenty of other stuff that deserves our attention too.
Here are the top 5 non-WWE things we'll be talking about in 2020.
5. Will ROH Make It Through 2020?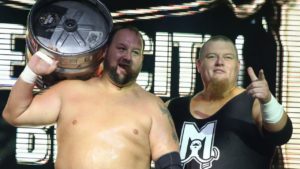 Listen, I have nothing to base this feeling on. Maybe ROH's ratings on Sinclair-owned stations are good enough to justify keeping the promotion running. I'm sure the ROH office is doing all they can to keep the execs happy. But man. There is just no buzz behind this fed right now. Like nothing. It's like the past few years of Impact, where you wondered why they were even bothering.
The only time you even hear about ROH anymore is when somebody's complaining about managment or concussion policies. They've lost their spot as the smark darling. They aren't the #2 or #3 fed by default. They're not even New Japan's little sister fed. It's a random fed with random stuff going on airing in syndication in random time slots on random stations.
Can ROH get their buzz back? Things aren't looking good from where I sit.
4. NJPW of America: Will it stick?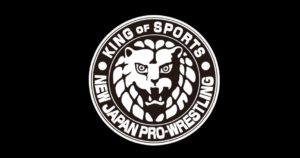 So there's been all this talk of the new company New Japan has formed in America. It's been a slow process that culminated with an announcement in October. There have been phases, which I will quote here:
Phase one: discovering new wrestlers in markets outside Japan and developing talent through the LA Dojo.
Phase two: run events in the US, including at Madison Square Garden and Dallas this year, both independently, and with the assistance of other promotions.
Phase three: establish a company within the US, and be ingrained in the everyday fabric when it comes to fans' wrestling consciousness.
There's going to be a more active touring schedule. Cool. But how are these shows going to look & compare with a standard NJPW show? And how are they going to be ingrained in the everyday fabric of fans' wrestling consciousness when their TV deal with AXS TV looks to be done & their streaming website isn't easily accessible for North American-based viewers? I think something announced this past week, where Chris Jericho agreed to give Hiroshi Tanahashi an AEW title shot if Tanahashi could beat him at Wrestle Kingdom, might be something to keep an eye on. Is the AEW/NJPW relationship better than we've been led to believe, or is Jericho/someone else trying to work an angle to help get the companies on the same page? I, for one, am intrigued.
3. The Powerrr of the NWA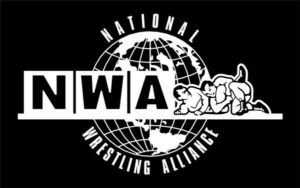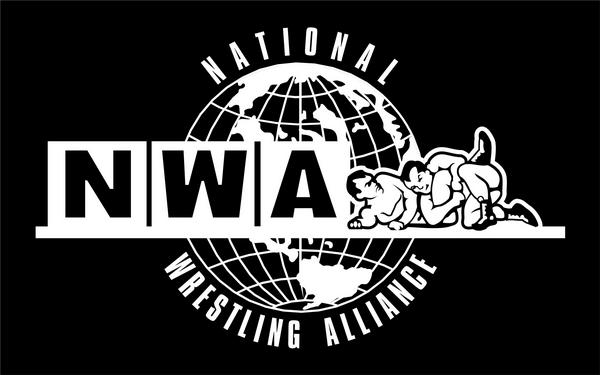 Probably the biggest surprise of 2019 was the return to the forefront of the National Wrestling Alliance. Billy Corgan's fed had gotten the ball rolling with the 10 Pounds of Gold webseries, but things got kicked up a notch with the debut of NWA Powerrr. A studio wrestling show that looked like 1983 Georgia Championship Wrestling with a similar format & some modern performers was able to find a sizeable audience on YouTube. There was a slight bump in the road with one of the announcers, but that issue has been addressed & the commentary has been upgraded with the addition of Stu "Good News" Bennett.
So what happens in 2020? They seem to be testing a monthly PPV model with Powerrr on YouTube every week. Should that work out, we may see a move to bigger venues. What I know for sure is that Corgan had a 20 year plan when he bought the promotion, so he's not in any rush. And he's in a good spot to not be in that rush right now. It might behoove him to stay in that spot.
2. Will Impact's improved TV lead to a resurgence?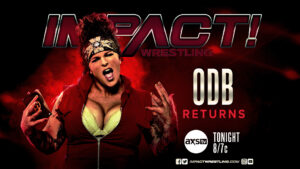 2019 was a good year for Impact Wrestling. The Don Callis/Scott D'Amore regime produced a show that got good critical reviews & managed to keep at a certain level in spite of a talent roster constantly in flux. Their parent company bought AXS TV and gave the show a better night, time slot & network. For the first time I can remember, there's something of a positive buzz around the company.
Impact will have a constant television presence at the same time all year, unless they decide to change it themselves. They have fresh talent like Sami Callihan, Tessa Blanchard, Brian Cage & others. There's also some established talent like Rob Van Dam. Can they get the right mixture going & produce a show that appeals to an even wider audience? It could come down to Callis, D'Amore and other Impact staff being able to scout talent. They won't be able to keep people that WWE want, and it's likely that AEW could take people they want. If Impact keeps a deep bench & plans ahead, they should be able to keep making waves in 2020.
Honorable Mention: MLW?
I dunno if Greg has taken the permanent plunge back into social media or not, but I did see him looking for suggestions on smaller feds to cover. The result, quite honestly, surprised me.
I want to cover one "smaller" promotion on a weekly basis in 2020. Which one should I cover?

— Greg DeMarco (@ChairshotGreg) December 29, 2019
I've seen a very little bit of MLW. Several months ago. I don't get the channel it's on, and honestly the show didn't grab me enough to make me watch it regularly on YouTube. But apparently it's a thing with Chairshot readers, or at least Greg's Chairshot readers. I assume most of you reading this read him as well. Therefore, I feel a need to mention MLW in this column, even though I'm not really sure what to mention. Alicia Atout?
Accepting 2020 bookings including hosting, announcing, interviewing, appearances, signings, and influencer campaigns. Email: aliciaatout@gmail.com ✌⚘ pic.twitter.com/TNtEsGbGEg

— Alicia Atout (@AliciaAtout) December 27, 2019
Sure, why not. I'm glad Alicia caught on somewhere. AEW has like 55 interviewers under contract so she didn't get much of a chance there.
1. The progress & patience of All Elite Wrestling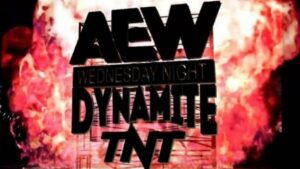 AEW was the biggest non-WWE story of 2019, and I can guarantee it will be the biggest non-WWE story of 2020 in some form or fashion. There are two key points to keep an eye on:
The progress: People will be looking at TV ratings for Dynamite because that's what they've been obsessed with since the late 90s. As important as those are, we also need to keep an eye on YouTube views for Dark, Being the Elite, clips from Dynamite and all their other programming. Attendance is also an important metric for AEW. Dynamite has been up & down, but the big events are still selling out in short amounts of time. Should that stop happening, we'll know there's really a reason to worry.
The patience: Will AEW management panic over things like falling ratings? So far, they've been content to play the long game with their story telling. They're trying to build stars, and haven't given up on people who haven't started out well. (Dark Order) If the ratings keep falling, and other metrics take a turn for the worse, will they push the panic button? If they do, what will it look like?
I hope I'm wrong because I want everybody to be successful, but I get the feeling we'll find out in 2020.
King's WrestleMania Rewind: Stone Cold VS. Scott Hall (WrestleMania X8)
Chris King is back with another WrestleMania Rewind, looking at the NWO's Scott Hall battling Stone Cold Steve Austin at WWE WrestleMania X8 from Toronto!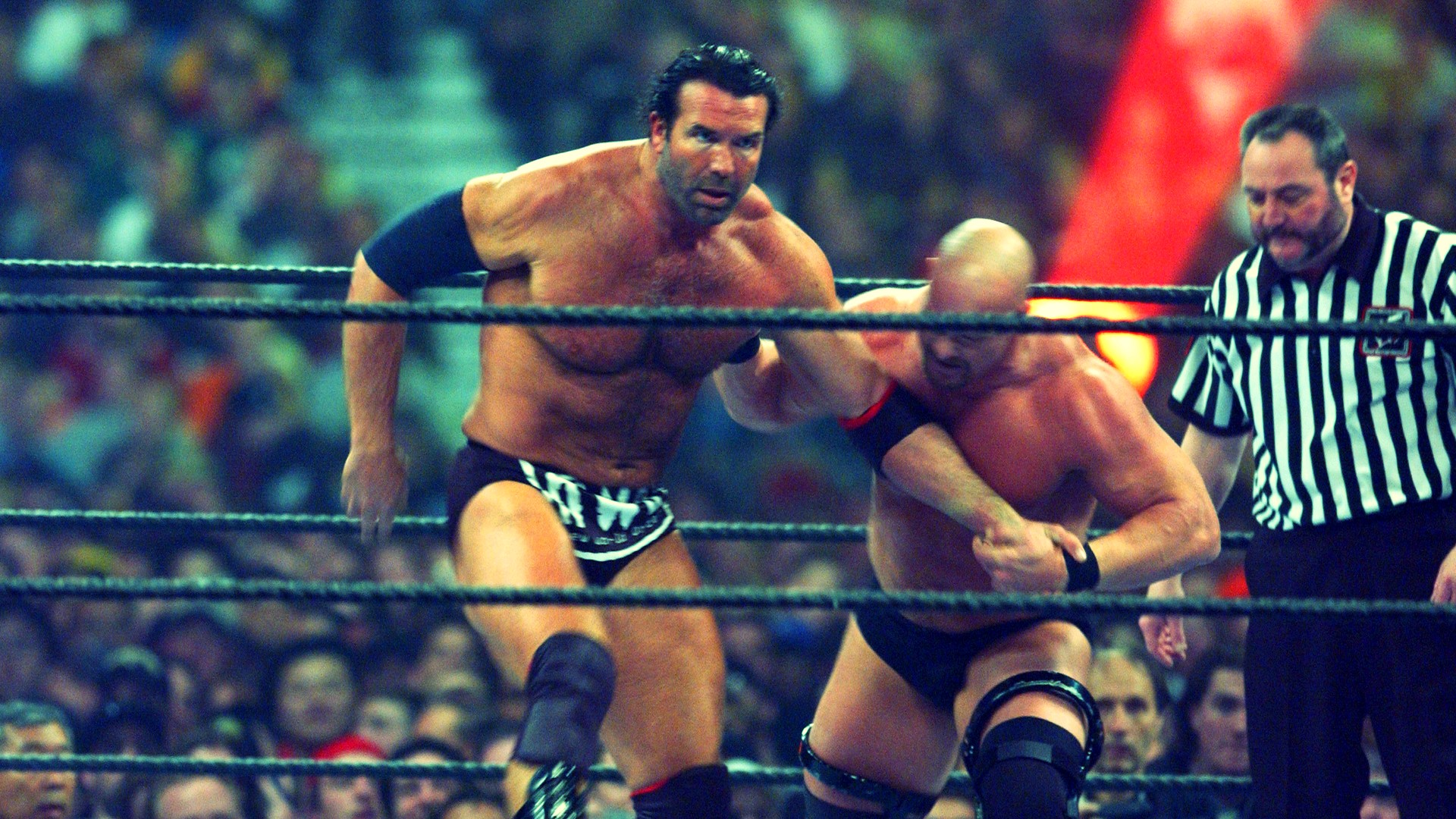 Chris King is back with another WrestleMania Rewind, looking at the NWO's Scott Hall battling Stone Cold Steve Austin at WWE WrestleMania X8 from Toronto!
Chris King is back this week with another edition of WrestleMania Rewind, where he is rewatching all the past Mania matches and feuds. This week you're in for a treat as we look back at 'Stone Cold' Steve Austin vs. Scott Hall at WrestleMania X8.
In late 2001, Vince McMahon bought out his competition WCW and acquired the rights to a plethora of talent including Booker T, Eddie Guerrero, Chris Benoit, and the iconic trio known as NWO. Hulk Hogan; Kevin Nash, and Scott Hall were hell raisers, and what better way to make a name for yourself than take out the two top superstars in the WWE The Rock, and Stone Cold?
The NWO cost Austin his chance at becoming the Undisputed Champion at No Way Out during his match with Chris Jericho. Adding insult to injury, the NWO spray-painted 'The Texas Rattlesnake' with their brand logo just like they did in WCW. As you can imagine, Austin was pissed and out for revenge against the group and primarily Scott Hall.
Hall would challenge Stone Cold to a match at WrestleMania 18. Both superstars beat the living hell out of each other leading up to this highly-anticipated match for who runs the WWE.
The glass broke and Stone Cold made his iconic entrance, and black and white NWO covered Halls' entrance alongside Kevin Nash. With the odds stacked against 'The Toughest S.O.B' could Austin or NWO prove their dominance? Sadly the NWO  broke up that very night when Hulk Hogan came to the aid of his adversary The Rock after their 'iconic' dream match. Stone Cold would ensure the victory with the Stunner. Hall would perform an Oscar-worthy sell over the finisher.
What a time to be a wrestling fan in the 2000s when nothing was impossible for WWE. Who would've thought WCW would go out of business and Hogan would make his long-awaited return to WWE?
King's WrestleMania Rewind: Seth Rollins vs. Kevin Owens (WWE WrestleMania 36)
Chris King takes a look at the most underrated WWE WrestleMania matches, and starts off with Seth Rollins battling Kevin Owens at WrestleMania 36!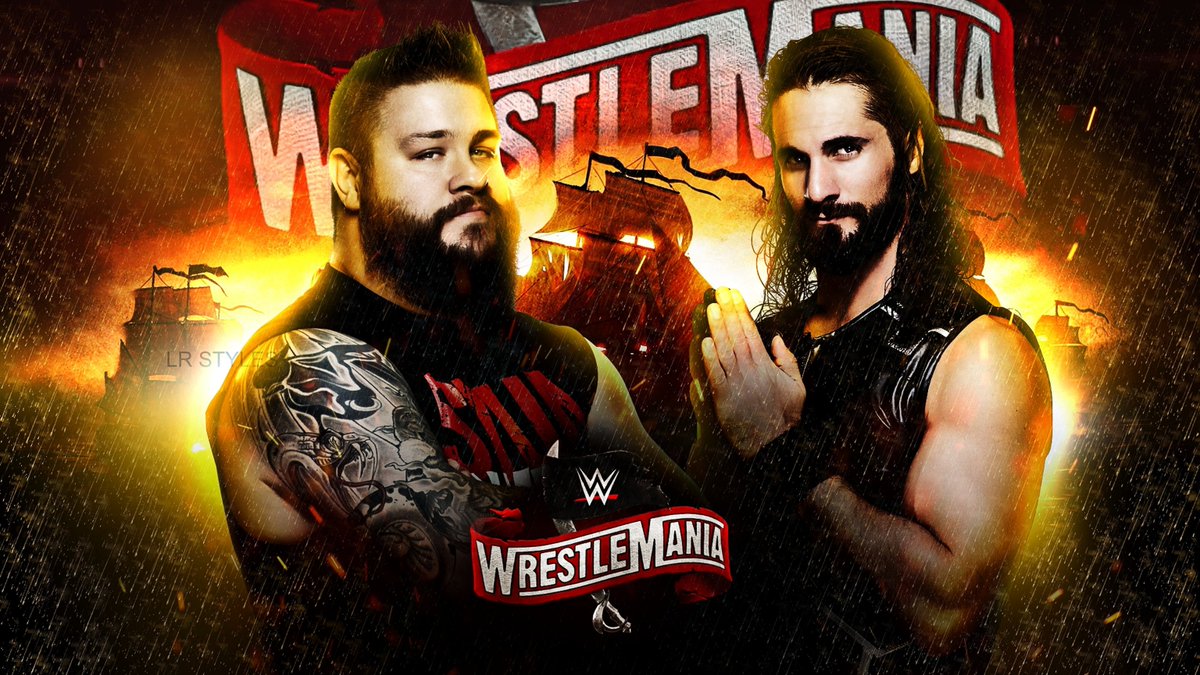 Chris King takes a look at the most underrated WWE WrestleMania matches, and starts off with Seth Rollins battling Kevin Owens in the WWE Performance Center at WrestleMania 36!
Chris King is starting a new series heading into WrestleMania season dubbed WrestleMania Rewind. Each week he'll be going back and sharing his insight over underrated matches at the Show of Shows. First up, is Kevin Owens vs. "The Monday Night Messiah" Seth Rollins at WrestleMania 36.
At the 2019 edition of Survivor Series, Rollins sacrificed himself during the men's traditional match allowing SmackDown to ultimately gain the victory. The following night the self-proclaimed Messiah, berated the whole roster but KO was not having any part of it. Owens quickly became a huge barrier in Rollins' cause for the greater good. The Authors of Pain attacked Owens with Rollins' character in question.
Owens finally had enough of his rival's mind games and torment and challenged Rollins to a match on the Grandest Stage Of Them All. Rollins mockingly accepted his challenge and the match was made official for night one of WrestleMania. Owens came out of the gate beating the holy hell out of the Monday Night Messiah trying to achieve his long-awaited moment at Mania but, Rollins tried to steal a disqualification victory by using the ring bell.
Owens hellbent on revenge provoked Rollins into turning their encounter into a no-disqualification contest where the fight could be taken all over the empty arena. The highlight of the match, was when KO used the WrestleMania sign to deliver a thunderous senton bomb through the announce table. Owens would secure the victory with a Stunner in an incredible match. Despite having no crowd during the pandemic era, both KO and Rollins put on an intense performance under the brightest lights.
In my personal opinion, this was a great feud that helped both superstars in their transformation as compelling characters for years to come.