Cook's Top 5: Worst Factions
We love wrestling factions but, Cook explores some of the worst factions in history.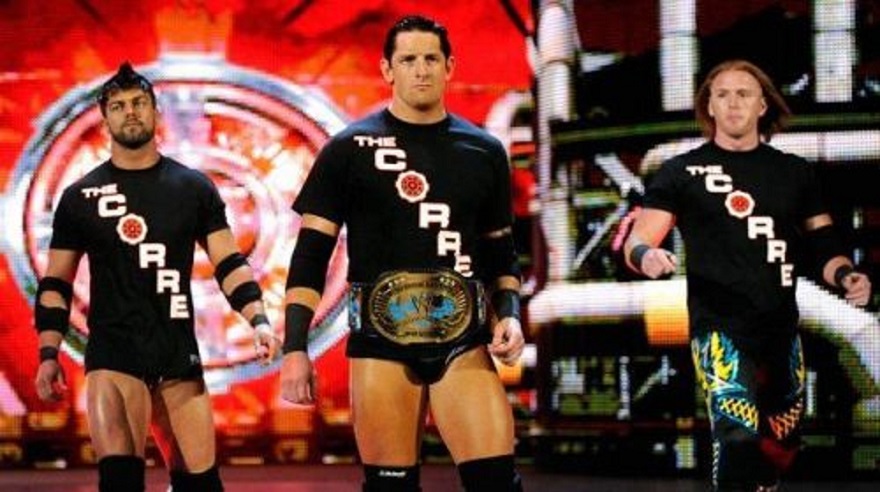 There's one thing that everybody can agree on when it comes to AEW: The Nightmare Collective is one of the worst factions we've seen in recent memory.
Don't get me wrong, Brandi Rhodes is a wonderful human being & a beautiful person. But she's horribly miscast in the role of evil leader of creepy faction. Awesome Kong's not exactly in her physical prime these days, and hasn't been able to contribute what she typically does in the ring. Mel is talented, but the head shaving gimmick was a little too reminiscent of the Straight Edge Society for my liking. And I have no earthly idea what Dr. Luther's purpose is here.
It's not great. It's not the worst faction in history though. Here are five that were worse!
5. The League of Nations (Sheamus, Wade Barrett, Alberto Del Rio, Rusev)
This was a fine idea on paper. Four pretty solid WWE Superstars that were capable of talking & were good at getting a heel reaction. Four non-Americans. It should have been a solid faction that served as a foil for WWE's main event babyfaces. For whatever reason, it didn't. The chemistry just wasn't there with the four men as a group.
My theory? The name sucked. Nobody was asking for the return of the United Nations predecessor that Woodrow Wilson set up and his home country refused to join, helping set up an eventual second great war. Another weakness was the lack of variety in performers. There wasn't a speed guy or a technician in the bunch. You could have interchanged any of these guys and had the same basic match.
4. The New Dangerous Alliance (CW Anderson, Billy Wiles, Erik Watts, Johnny Swinger, Simon Diamond, Elektra, Lou E. Dangerously)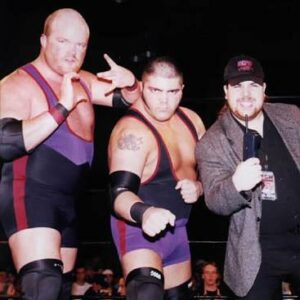 We all know that putting "The New" in front of anything in pro wrestling with the exception of "Daniel Bryan" results in an inferior product. WCW's Dangerous Alliance was one of the greatest factions of all time that didn't overstay its welcome. They got in & got out at a top-tier level while featuring some of the greatest pro wrestlers of my era.
To say the least, none of these individuals would be in the same class as Arn Anderson, Bobby Eaton, Rick Rude, Steve Austin or Larry Zbyszko. Elektra would be nowhere near the same level as Madusa, and Lou E. was obviously no Paul E. I know that the whole idea was for this to be a piss-poor ripoff, but I'm not going to give it credit because it achieved that goal.
3. The Corre (Wade Barrett, Heath Slater, Justin Gabriel, Ezekiel Jackson)
CM Punk taking over the Nexus led to Wade Barrett moving over to SmackDown. Slater & Gabriel would get tired of Punk's antics and join Barrett on the blue brand as part of a new group. They were the core members of the original Nexus, so utilizing that status in their new faction's name makes plenty of sense.
That spelling though…yikes. The second you saw that on a t-shirt, you knew it was all over. Zeke was a dude that had a great look but not much else going for him, and the group flamed out pretty quickly. Barrett found success with the first faction he formed, but he kept going back to the well and couldn't re-create the magic.
2. The Truth Commission (Recon, Sniper, Jackyl, Tank, The Interrogator, The Kommandant)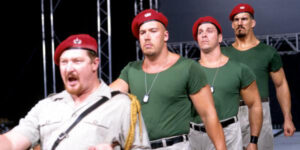 The WWF had way too many different groups populating their airwaves in the mid-1990s. Some were destined to slip through the cracks, and the Truth Commission never really had a chance at getting over. There were useful pieces, like Don "Jackyl" Callis as a talker, and Kurrgan the Interrogator as a monster, but most of these people were just basic dudes wearing green t-shirts & khaki pants.
The main downfall, though? The subject matter. South African politics was a little heavy of a subject for the WWF to be dipping its toes into, and most of the fans had little to no knowledge of what was going on there. Then once Jackyl took over as leader, the plot was completely lost and they were just out there with no rhyme or reason.
1. X-Factor (X-Pac, Justin Credible, Albert)
This was absolutely doomed from the beginning. In 2001, everybody in the world was tired of X-Pac. Sure, we all look back on Sean Waltman as one of the classic workers of his time now, but back in the day he could be pretty annoying. Justin Credible was one of the most annoying parts of late-period ECW, so he & X-Pac made sense together, and Albert was a solid choice for a heater.
So why is this the worst faction of all time? That Uncle Cracker theme song. Just abysmal, and really an odd choice as a wrestling entrance theme. Any time that song played during 2001, you knew you were in for a bad piece of business.