NOAH WEEKLY NEWSLETTER VOL.81 ~ 26TH APRIL 2020
Even in the wake of the announcement that NOAH will be canceling May events; Hisame brings us up to date!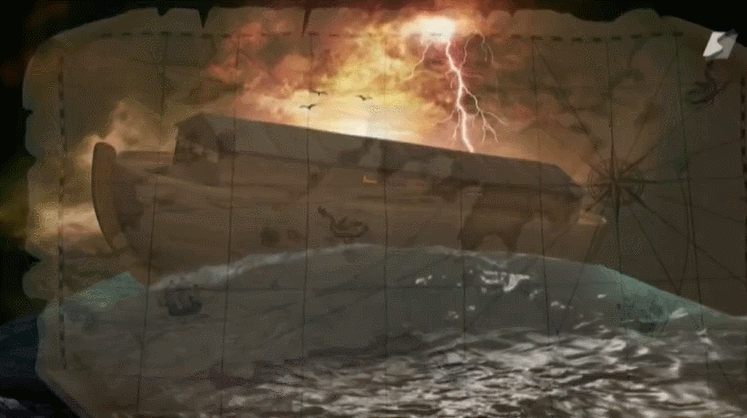 Unfortunately, due to the ongoing COVID-19 situation, Pro Wrestling NOAH have had to cancel all their shows in May. It is going to be hard for them to run any TV taped shows, so we are probably looking at a period of inactivity until possibly late May, but more likely early June.
That being said, there hasn't really been that much going on that is really newsworthy, but I will still try to present you with some snippets although the newsletters until NOAH start running shows again, will be short.
Winners Chosen By Wrestlers: the new Pro Wrestling DX series
While Tokyo Sports run a daily quiz, Pro Wrestling DX have polled all the major promotions, and have bought out a series of polls they have run within them, questions include "Best Mic Skills", "the most powerful" and the still to come "best looking" and more. Pro Wrestling NOAH have so far had two polls published;
"Best Mic Skills" ~ won by Kenoh, with Masa Kitamiya coming in third with Takashi Sugiura (who voted for himself) coming in third.
"Most Exciting" ~ won by YO-HEY, with Mohammed Yone coming in second, and Tadasuke in third.
Third AXIS photobook
It looks like a third AXIZ photobook has been planned, a working title so far is "Black", but the I think the photographer wishes to change it. No matter whether you get a copy of the book or not (and I have my eyes on both Toudoukan and Amazon), the adventure through it being made is always fun.
"The Scramble Series" 
"The Scramble Series" are small articles that I have started to write which look at the history of matches between two people in NOAH. Taking a member of a roster from NOAH's yesteryear, and the current roster, I put them into a random generator and match the names up.
I have done three so far;
Eddie Edwards vs Mitsuharu Misawa
Katsuhiko Nakajima vs Taiji Ishimori<
Naomichi Marufuji vs Zac Sabre Jnr
"J-Crowned: An illustrated guide to the champions of Japanese pro wrestling: Vol 1" 
A new English language book has been bought out which chronicles every GHC, IWGP and Triple Crown Champion with a biography of Rikidozan, the father of Japanese wrestling, included. The book is written by Matt Charlton, and illustrated by ShiningWizardDesigns.
The book can be purchased either paperback or digitally on Amazon.co.uk or eventually on Amazon.com.


Elsewhere in NOAH
~ Tadasuke did another drunk video, which YO-HEY made an appearance on. When YO-HEY went, Daisuke Harada appeared, and the video ended with Tadasuke passing out drunk, snoring and with the feed still running. YO-HEY turned up at that point and laughed. Naomichi Marufuji was also a "guest", and had his astronaut themed tissue holder fall on him. YO-HEY said that the next time three of RATELS (i.e. himself, Tadasuke and Daisuke Harada, not HAYATA naturally) should do one. Harada (by far the most sensible of the four), seemed more interested in playing GoldenEye and finding that elusive Golden Gun.
~ El Hijo De Dr Wagner Jnr has returned to Mexico for now.
~ Kotaro Suzuki has had to close his business (Bar Jin) for the duration of the COVID-19 outbreak, Atsushi Kotoge was due to hold a fan party there to celebrate the anniversary of his debut.
Current Champions
This Week In NOAH
Wednesday 29th April: Atsushi Kotoge celebrates fifteen years in wrestling (2005)
Wednesday 29th April: Tadasuke celebrates thirteen years in wrestling (2007)
Wednesday 29th: NOAH's photographer, Wakako Miyaki, will be appearing on Coetani "Otoban"
Links
Post match promos ~ 18th April 2020
Post match promos ~ Noah The Spirit, 19th April 2020
Pro Wrestling Noah gives up on the May events, Marufuji "I will do my best to do what I can now"
"A direct appeal to Kenoh, "It is the only thing worth doing", interview with Manabu Soya, Kongoh's new member
"There is nothing but stimulation and excitement!, strong state of the second unit, "I will break in" ~ Interview with the new member of The Sugiura Army, Seiki Yoshioka
Avoiding "close contact" by wearing gloves…Noah champion Takashi Sugiura's boxing match!?
Former W-1 Manabu Soya joins "Kongoh"
GHC Tag Champions Mochizuki & Marufuji lose to foreigner team
Shuhei Taniguchi remembers Atsushi Aoki
Manabu Soya, Yoshioka Seiki move towards championships..the Noah mat is turbulent, even in empty arena matches