Chad's Throwback Spotlight: Gentleman Chris Adams
A look back at the career of Gentleman Chris Adams, and examine his impact on professional wrestling. (And of course, The Superkick!)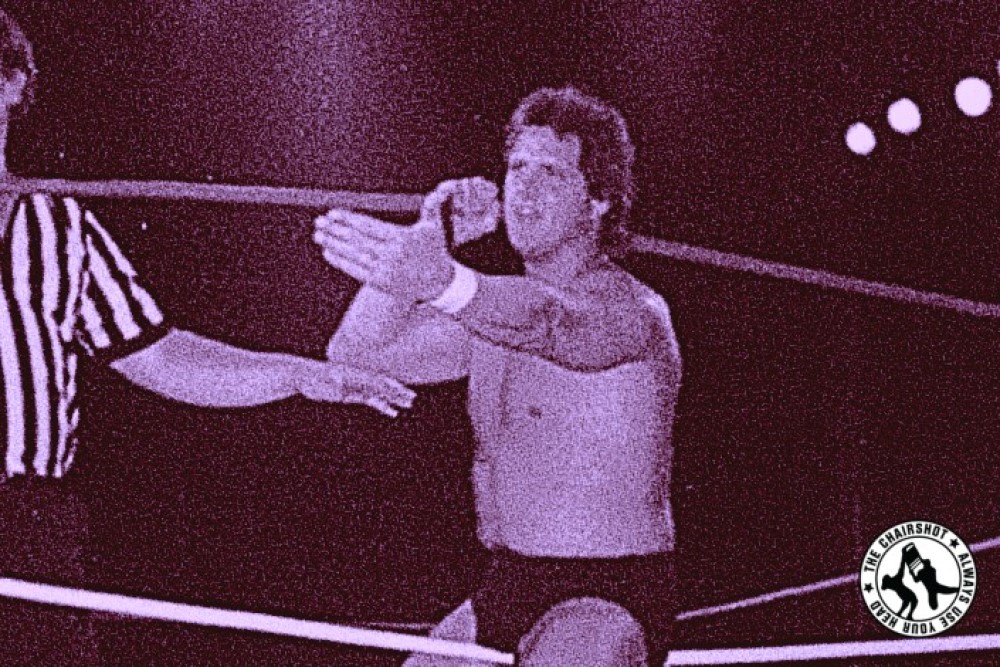 Today, we are going to discuss yet another wrestler from the past that does not get the recognition he deserves. He was a top draw in the 1980's, had legitimate fighting skills to back it all up, and gave wrestling one of its most well-known moves. Let's talk today about "Gentleman" Chris Adams.
Adams grew up in England. He was, naturally, a gifted athlete and played a number of sports. He earned a blackbelt in judo and was a member of Great Britain's 1980 Olympic team, although he did not compete. He soon turned to professional wrestling. Early on in his career in England, he crossed paths with a number of future stars in Fit Finlay, Dave Taylor, and both Davey Boy Smith and The Dynamite Kid.
As his star began to rise, he was given an opportunity to come to Los Angeles to wrestle for judo legend Gene LeBell. Now, Gene LeBell gained some acclaim in recent years due to Daniel Bryan. Bryan's LeBell Lock finisher was named in honor of the former wrestler, promoter, judo coach, and Hollywood stunt coordinator. Adams proved to be a popular draw in the US, drawing interest for tours of Japan and Mexico, and from promoters up and down the west coast.
Adams, after a stint in the famous Portland territory, would make his most famous move, this time east to Texas. Adams was presented as a pen pal of Kevin Von Erich and slotted right along side the brothers in their legendary battles with the Fabulous Freebirds. He was good looking, popular, and wrestled an exciting style. He fit right into the World Class roster, and the crowds loved him.
As documented last week in my Throwback Slant, Adams famously turned on the Von Erichs and sided with Gino Hernandez in a brutal feud during 1985. Their battles ultimately cost Adams and Hernandez their hair, and later they split up with a dramatic blinding angle. Adams used the time off from the blinding angle to go home to England for a time. After Gino's death, Adams was suddenly portrayed as a returning hero who had seen the error of his ways. Adams went on to win the WCWA title from Rick Rude, probably the top championship honor of his career.
As WCCW started to decline, Adams would bounce back and forth between World Class, Bill Watts' Mid-South/UWF territory with moderate success. He would work for the USWA and GWF, both based in Dallas as well. He spent a couple years in the late 1990's in WCW as enhancement talent, having a low-level feud with Glacier and wrestling Randy Savage on the first match of the debut episode of Thunder.
As his career started to wind down, Adams opened a wrestling school. Among his first pupils was one Steve Austin. Austin and Adams would end up working a program together for the USWA. Later on, Austin married a woman Adams had formerly been in a long-term relationship with, Jeanie Clarke. Legend has it, she was the one who gave Austin his "Stone Cold" moniker. So, that would mean Chris Adams was directly responsible for not only breaking in arguable the biggest star in the history of the business, but by introducing him to Clarke, he had an indirect hand in the gimmick tweak that propelled Austin to that superstardom. And while those two instances by themselves would probably guarantee his name would live on in some capacity, Adams' most important legacy is something much different.
As a legit black belt, Adams incorporated much of his martial-arts training into his wrestling style. Now, martial-arts gimmicks had been around for decades, normally used by stereo-typical evil foreigners who did not speak any English. Adams was a novelty, a well-spoken Brit who looked nothing like those men. Included in that arsenal was a strong and sudden thrust kick, something that Adams later coined as the Superkick.
Now, he was not the first to use the move. We just said martial arts kicks had been a part of wrestling for decades. A fellow World Class competitor, The Great Kabuki, used a similar type of thrust kick during their WCCW tenure. But it was Adams extra side-step along with his quickness that gave his kick that something special that captured the audiences imagination.
Of course, Shawn Michaels took the move to new heights, using his Sweet Chin Music to win numerous WWF Championships. Originally just a move in his arsenal, Michaels was encouraged by Scott Hall to make the Superkick his finishing move. And it worked perfectly for him, just as it had for Chris Adams.
In the current era, it seems there are countless wrestlers who feature the Superkick as a regular part of their move set. Dolph Ziggler, The Young Bucks, The Usos, Seth Rollins, James Storm, Adam Cole, Johnny Gargano, Kevin Owens, among others, all have adapted The Gentleman's signature move into their arsenals. We take for granted that the Superkick has always been part of wrestling, like a headlock or a suplex, but in all honesty, its place as a regular move is a fairly recent one and can all be traced back to Chris Adams.
Sadly, Adams, like so many from his generation, had issues throughout his life and career with alcohol and drugs. He was arrested on a number of occasions, including manslaughter charges in 2000 stemming from an incident where he, his then-girlfriend, and another acquaintance overdosed on GHB and the acquaintance did not survive.  Adams and was shot and killed in 2001 during a drunken brawl with a friend at his home in Texas. He was 46 years old.
So, the next time you watch a Superkick Party on AEW, or see Dolph or Seth try and take someone's head off in a WWE ring, stop for a moment and remember the man who brought that move to the forefront in the 80's, and gave it its iconic name, Gentleman Chris Adams.
Until next time, watch some wrestling this week, stay safe, and never forget to #UseYourHead
King's WrestleMania Rewind: Stone Cold VS. Scott Hall (WrestleMania X8)
Chris King is back with another WrestleMania Rewind, looking at the NWO's Scott Hall battling Stone Cold Steve Austin at WWE WrestleMania X8 from Toronto!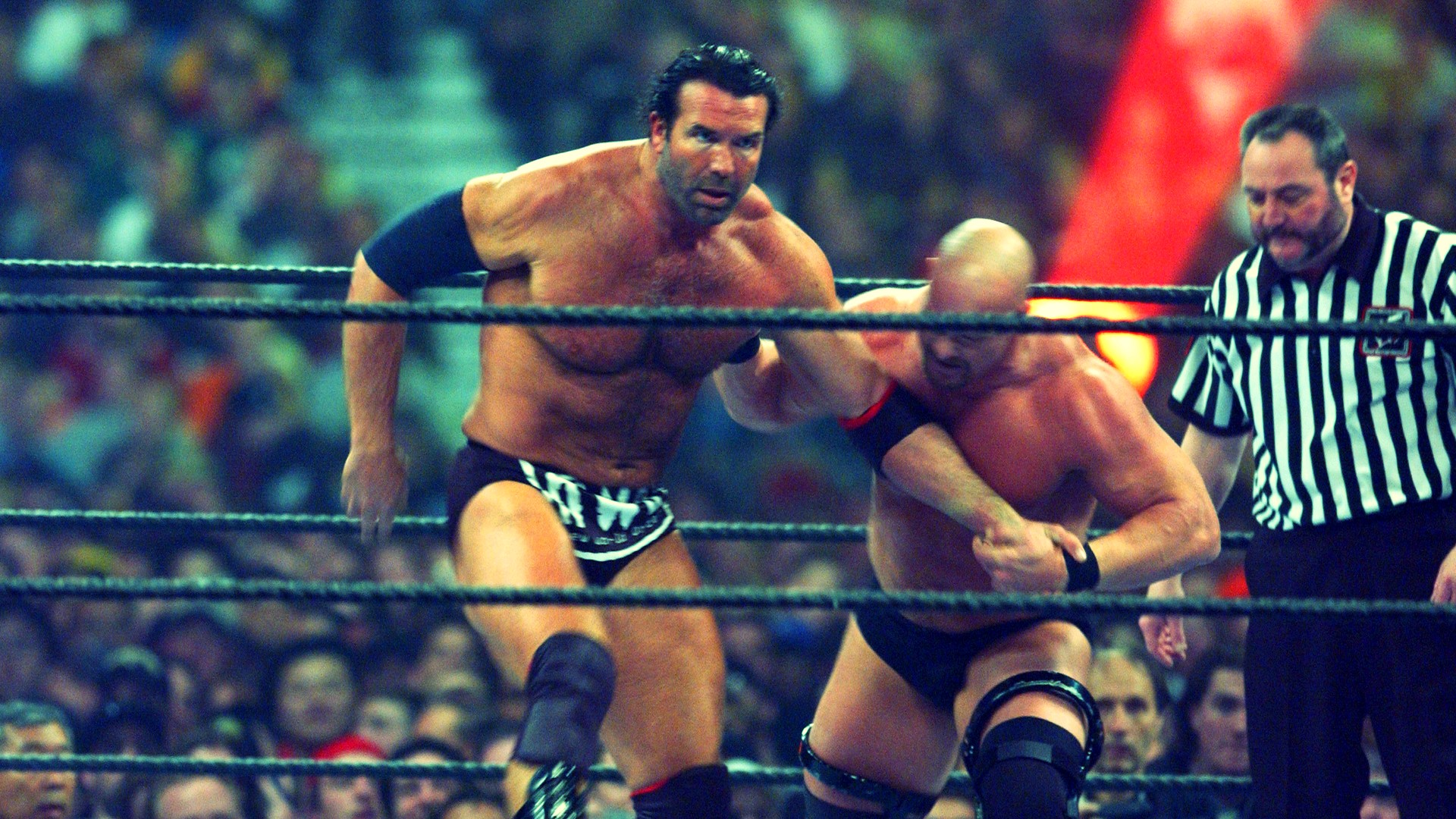 Chris King is back with another WrestleMania Rewind, looking at the NWO's Scott Hall battling Stone Cold Steve Austin at WWE WrestleMania X8 from Toronto!
Chris King is back this week with another edition of WrestleMania Rewind, where he is rewatching all the past Mania matches and feuds. This week you're in for a treat as we look back at 'Stone Cold' Steve Austin vs. Scott Hall at WrestleMania X8.
In late 2001, Vince McMahon bought out his competition WCW and acquired the rights to a plethora of talent including Booker T, Eddie Guerrero, Chris Benoit, and the iconic trio known as NWO. Hulk Hogan; Kevin Nash, and Scott Hall were hell raisers, and what better way to make a name for yourself than take out the two top superstars in the WWE The Rock, and Stone Cold?
The NWO cost Austin his chance at becoming the Undisputed Champion at No Way Out during his match with Chris Jericho. Adding insult to injury, the NWO spray-painted 'The Texas Rattlesnake' with their brand logo just like they did in WCW. As you can imagine, Austin was pissed and out for revenge against the group and primarily Scott Hall.
Hall would challenge Stone Cold to a match at WrestleMania 18. Both superstars beat the living hell out of each other leading up to this highly-anticipated match for who runs the WWE.
The glass broke and Stone Cold made his iconic entrance, and black and white NWO covered Halls' entrance alongside Kevin Nash. With the odds stacked against 'The Toughest S.O.B' could Austin or NWO prove their dominance? Sadly the NWO  broke up that very night when Hulk Hogan came to the aid of his adversary The Rock after their 'iconic' dream match. Stone Cold would ensure the victory with the Stunner. Hall would perform an Oscar-worthy sell over the finisher.
What a time to be a wrestling fan in the 2000s when nothing was impossible for WWE. Who would've thought WCW would go out of business and Hogan would make his long-awaited return to WWE?
King's WrestleMania Rewind: Seth Rollins vs. Kevin Owens (WWE WrestleMania 36)
Chris King takes a look at the most underrated WWE WrestleMania matches, and starts off with Seth Rollins battling Kevin Owens at WrestleMania 36!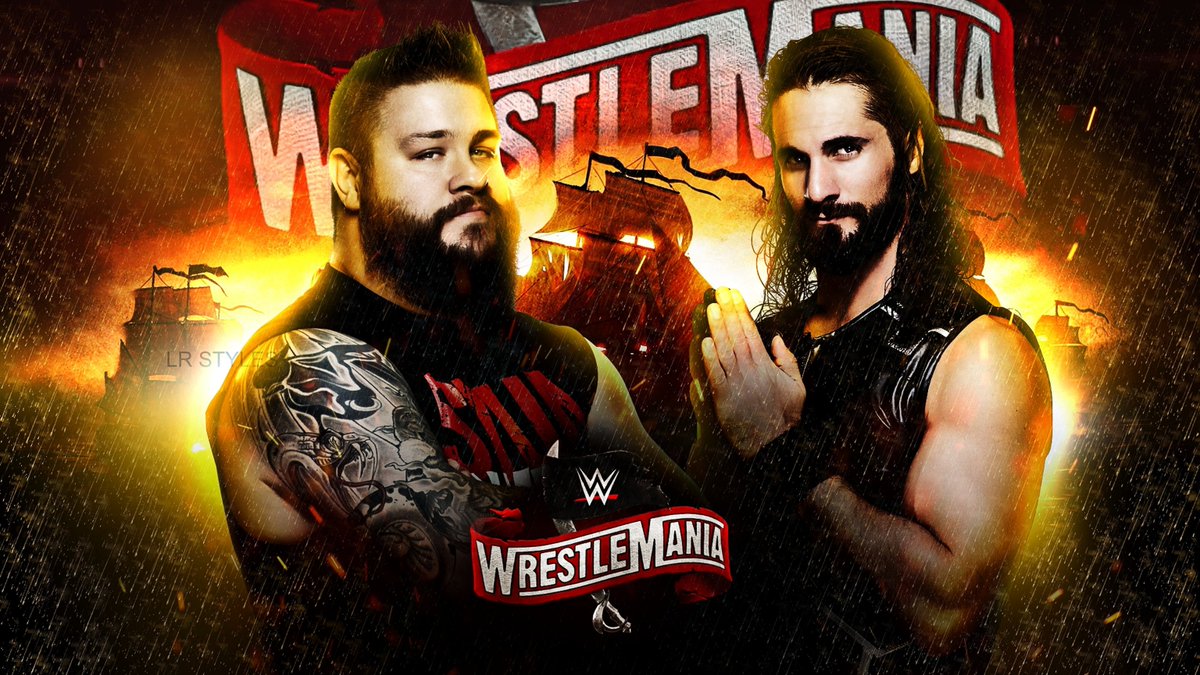 Chris King takes a look at the most underrated WWE WrestleMania matches, and starts off with Seth Rollins battling Kevin Owens in the WWE Performance Center at WrestleMania 36!
Chris King is starting a new series heading into WrestleMania season dubbed WrestleMania Rewind. Each week he'll be going back and sharing his insight over underrated matches at the Show of Shows. First up, is Kevin Owens vs. "The Monday Night Messiah" Seth Rollins at WrestleMania 36.
At the 2019 edition of Survivor Series, Rollins sacrificed himself during the men's traditional match allowing SmackDown to ultimately gain the victory. The following night the self-proclaimed Messiah, berated the whole roster but KO was not having any part of it. Owens quickly became a huge barrier in Rollins' cause for the greater good. The Authors of Pain attacked Owens with Rollins' character in question.
Owens finally had enough of his rival's mind games and torment and challenged Rollins to a match on the Grandest Stage Of Them All. Rollins mockingly accepted his challenge and the match was made official for night one of WrestleMania. Owens came out of the gate beating the holy hell out of the Monday Night Messiah trying to achieve his long-awaited moment at Mania but, Rollins tried to steal a disqualification victory by using the ring bell.
Owens hellbent on revenge provoked Rollins into turning their encounter into a no-disqualification contest where the fight could be taken all over the empty arena. The highlight of the match, was when KO used the WrestleMania sign to deliver a thunderous senton bomb through the announce table. Owens would secure the victory with a Stunner in an incredible match. Despite having no crowd during the pandemic era, both KO and Rollins put on an intense performance under the brightest lights.
In my personal opinion, this was a great feud that helped both superstars in their transformation as compelling characters for years to come.