Chad's Throwback Spotlight: Ivan Koloff
Chad D. Aaron looks back at the Hall of Fame worthy career of The Russian Bear, Ivan Koloff!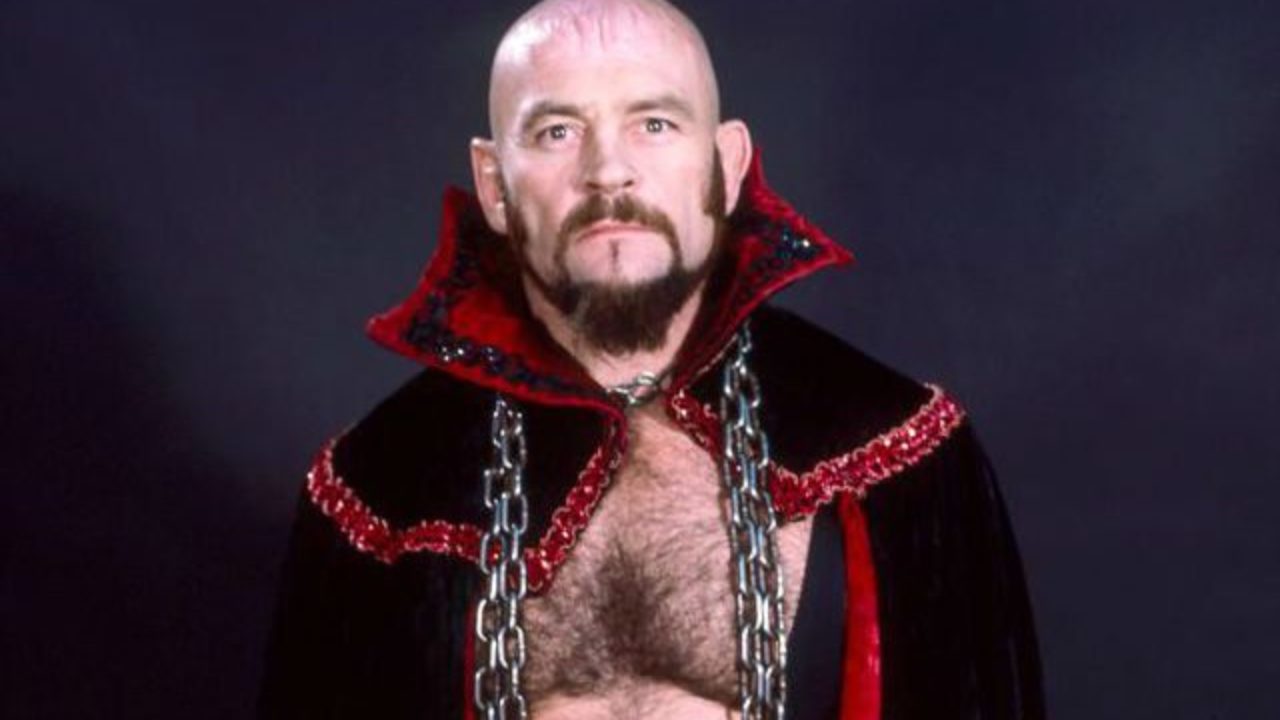 Bruno Sammartino was a legend. His nickname in later years, "The Living Legend." says it all. He was WWWF champion for an amazing seven and a half years. Then came back and held the title again for another three and a half years. He was well-built, good looking, and possessed uncanny strength. His Italian heritage struck a real chord with the immigrant bloodlines of the fans in the northeast. Foe nearly a decade and a half, he was the top draw everywhere he went.
So, it stands to reason, when Bruno dropped the title that first time, the WWWF needed a strong heel to take down the ever-popular champion. And the WWWF had just the man for the job. The Russian Bear, Ivan Koloff.
Koloff had been wrestling for about a decade at the time of his big win. He had originally made a name for himself wrestling throughout western Canada as Red McNulty, an eyepatch-wearing Irish brute. Shortly after coming back from a stint in Japan, he took on the name Ivan Koloff and the Russian Bear moniker in the mid to late 1960's. Koloff was one of the first to capitalize on the growing anti-communist movement that swept through the U.S. and Canada, which of course made its way into professional wrestling. He found success as a top heel, capturing top titles in both the Toronto territories and promotions based in his native Montreal.
Ivan started wrestling often for the WWWF at this time. Taking on Captain Lou Albano as his manager, he quickly became a top challenger for Sammartino's top title. After chasing the title for over a year, he toppled the legend in January of 1971. Bruno remarked after the match that the shocked silence in Madison Square Garden that night was so eerie, it made him think he had damaged his hearing during the match.
And for many men, that would have been enough. Defeating the biggest star in the business, in the biggest market, (New York City) and doing so cleanly would make any man's career. But Koloff continued to be a big draw afterwards. He would drop the title to Pedro Morales three weeks later and engaged him in a long series of rematches. When Sammartino returned to reclaim the title in late 1973, Koloff was once again brought in to be a top challenger for the belt. The two men had the first ever Steel Cage Match for the WWWF title during this time.
Koloff was, like most wrestlers in this era, a bit of a nomad. Between his WWWF runs, he would work in several of the top NWA territories, primarily wrestling in in Florida, Georgia, and the Carolinas. Much like his WWWF runs, he was a top-drawing heel in those places as well, claiming numerous top championships in every territory. But up until the dawn of Hulkamania, he continued to work the WWWF's northeast region regularly. He was a regular challenger to not only Sammartino and Morales, but also went up against later champions like Superstar Graham and Bob Backlund.
As Vince McMahon started to change the WWF's image and exposure, Koloff settled in as a veteran leader in the Mid-Atlantic locker room. Still portraying the evil communist, he would befriend American turncoats Don Kernodle and Krusher Kruschev, teaming with them each to win tag team titles. Later, he introduced the NWA to his nephew, Nikita Koloff. Ivan, Nikita and Kruschev won and defended both the NWA World Tag Team and Six-Man Tag Team Titles, holding both simultaneously for a while. Nikita often credits being paired with a veteran like Ivan with helping him achieve the success he did as a singles star.
As the 1980's came to a close, Nikita turned face on Ivan, and the team split for good. Ivan was still a useful heel. He joined the Paul Jones army for a time, teaming with Warlord and Barbarian to take on The Road Warriors and Dusty Rhodes, winning another NWA Six-Man Title along the way.
Koloff's place in wrestling history was cemented in 1971, but he continued to be a top draw for another fifteen years after his shocking upset. He helped turn Nikita Koloff into the Russian Nightmare and helped fan the flames of the Cold War in both the WWWF and NWA. Koloff died in 2017 from liver cancer. In his later years, he openly campaigned to be included in the WWE Hall of Fame, and I genuinely believe he belongs in. He will likely have to settle for a Legacy induction, which in my eyes falls short of honoring such a legend.
Often in these spotlights, I try to compare the subject to someone in the modern wrestling scene. I have had a difficult time finding the right person to compare him to. Doplh Ziggler comes to mind, for they way he has been used to help get others over, and not look out of place pretty much anywhere on the card you slot him in at. I also see some of Dustin Rhodes in him, someone whose later career has been arguably bigger and better than his heyday.
Until next time, watch some wrestling this week, stay safe, and never forget to #UseYourHead.