Cook's Top 5: Other Conspirators Against Britt Baker
It's become obvious over the past couple of weeks that there is a conspiracy afoot in AEW.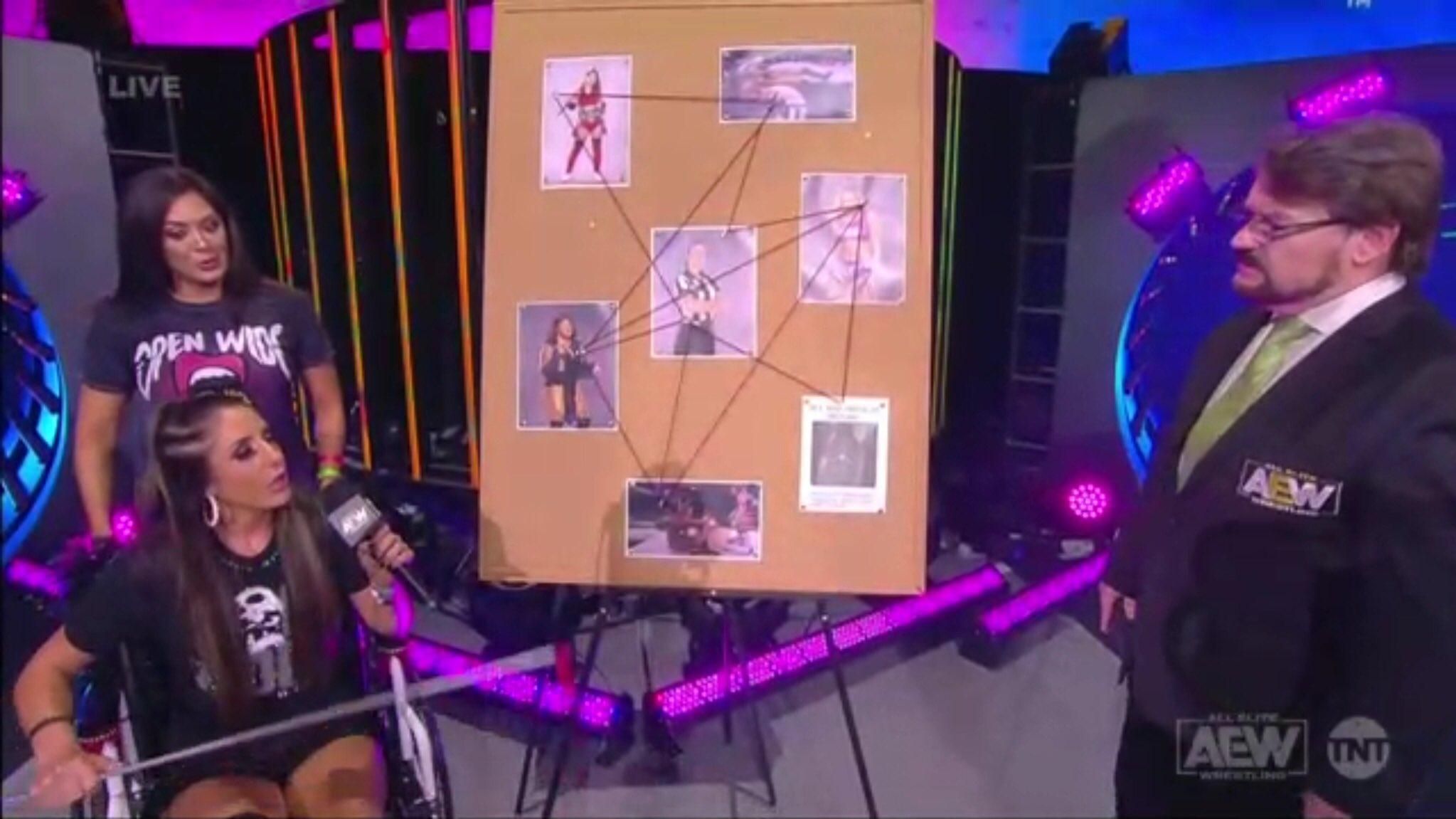 It's become obvious over the past couple of weeks that there is a conspiracy afoot in AEW.
A number of people within the company have joined forces with one goal: ridding AEW of Dr. Britt Baker DMD. Why? It's tough for me to say, but it's clear to see that Dr. Baker has rubbed a lot of people within AEW the wrong way. She explained her theory on Wednesday night's show, and while it made a lot of sense, I think there's even more to the story than she's found so far.
The best way we can help Britt fight this conspiracy is by listing the Top 5 Other Conspirators.
5. AEW's YouTube Account
Now, I don't know who is in charge of uploading content to AEW's YouTube channel. Whoever it is clearly has a bias against Dr. Baker. Check out the title of the video of her segment on Wednesday night's show.
"HAS DR. BRITT BAKER LOST HER MARBLES?"
I would expect better from AEW's YouTube team. They should attempt to be fair & balanced while describing the content of their videos. Instead, they insinuate that Britt is suffering through some type of mental episode? Clearly somebody wants us to think that there isn't a conspiracy. Which tells us that there 100% is a conspiracy, and that somebody knows a lot more than they're letting on.
4. Reba
Ur personal makeup artist doesn't even get a free tee? 🤷🏻‍♀️ https://t.co/EB1zgeYHyv

— REBEL/ Tanea (@RebelTanea) May 21, 2020
It seems that Dr. Baker realizes that she needs some backup around AEW, and that's why we've been seeing more of "Reba" lately. She's currently working as a cosmetologist for AEW's women's roster, but has wrestled for Impact Wrestling, OVW & other promotions in the past. We don't know whether or not we'll see Reba in the ring, but if we do, it will likely be at the behest of Dr. Baker, using her to settle a grudge with somebody.
The question: Has Reba already turned against Dr. Baker, selling Britt out to fellow conspirators, or will it happen at a later date?
3. Adam Cole
Adam Cole attends AEW party, speculation runs wild https://t.co/BBsRZPq5LS pic.twitter.com/uP7lNDSWRa

— Cageside Seats (@cagesideseats) May 26, 2020
Everybody wants to hop on this speculation surrounding the NXT Champion & AEW. His girlfriend works there. He's friends with the EVPs. People wonder when the dots will get connected & the family will reunite. Me, I think it's pretty obvious that Adam Cole is working as a mole for NXT. Cole's bosses know that AEW would be a weaker product with a star like Dr. Baker on the shelf. Adam knows all of Britt's weaknesses, and seems to talk with everybody in the wrestling business. He's feeding these other conspirators information on Britt, and telling NXT everything that's going on with these AEW backstage politics.
He's a sneaky guy, that Adam Cole.
2. Tony Schiavone
Tonight LIVE on #AEWDynamite I will conduct what should be a most interesting interview with the one and only @RealBrittBaker I can't wait…#AEW #AEWonTNT 8 PM/7 Central pic.twitter.com/r6CnuOC3WD

— Tony Schiavone (@tonyschiavone24) May 27, 2020
Sure, Tony puts on a good act. He seems like he's willing to play the straight man for Dr. Baker's interviews. Tony puts her over on commentary & says all the right things. But you know that part of him has to resent being treated like a stooge. Tony Schiavone is an important man backstage. He has connections with all of the people in Britt's theory.
Britt seems to think Aubrey is at the center of this conspiracy. Who hosts the official AEW podcast with Aubrey? Tony Schiavone. They're definitely in cahoots, but there's one more person here that's pulling all the strings.
1. Brandi Rhodes
She's facing @callmekrisstat at #DoubleOrNothing and I can't wait to see her get knocked into the Andromeda Galaxy. https://t.co/eJcxhiVChQ

— The Brandalorian (@TheBrandiRhodes) May 18, 2020
Frankly, I don't know how Brandi slipped under Britt's radar. It wasn't that long ago that the Good Doctor DDTed Brandi Rhodes on the floor and left her at the mercy of Jake Roberts & his snake. That sort of action deserves an equal and opposite reaction, right? When you attack one of AEW's most prominent employees, there are bound to be consequences.
Who else has the power to make all of these horrible things happen to Britt, and also has a pretty big ax to grind with her? It's gotta be Brandi behind it all.