Does WWE Have A Fiend Problem?
The Fiend has been a prolific character since appearing on WWE television, but has booking painted him into a corner?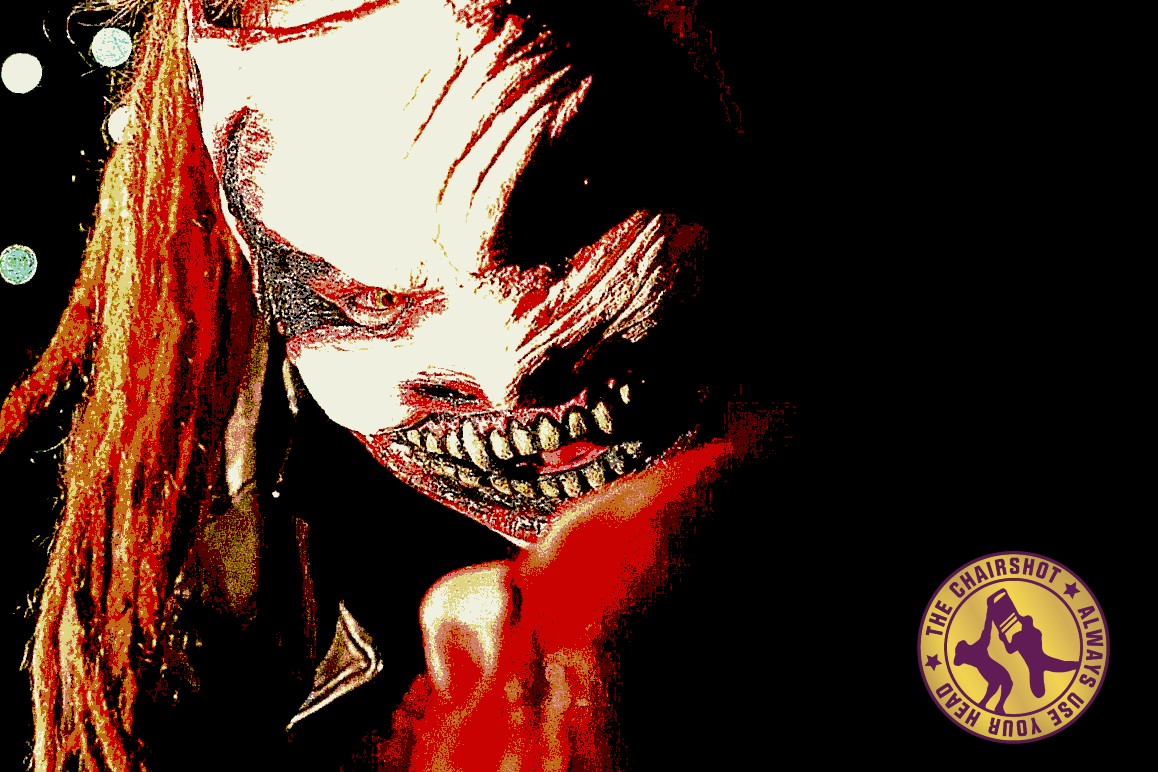 The Fiend has been a prolific character since appearing on WWE television, but has booking painted him into a corner?
In April 2019 the WWE & world of professional wrestling was given a glimpse at something we'd never seen the likes of before, or even since for that matter when Bray Wyatt reappeared on our television screens with a new gimmick that was certainly a shift from what we'd previously come to know Bray Wyatt to be as a character.
Up until that point in time, Bray Wyatt had been damaged goods in WWE for as long as fans could remember. As talented as the man was both on the microphone and as an in-ring competitor it was truly both the writing and booking for the character he portrayed that led him into the downwards spiral he had been in for so long. At the start of his run in 2013 both Wyatt and his former 'Wyatt Family' seemed unstoppable or at the very least like a gimmick that had the longevity needed to craft a star that would fall in line with someone like The Undertaker or Kane to an extent. This would end up being far from reality.
The former "Eater of Worlds" was mauled by an awkward obsession from the creative team to pile him on with endless strings of losses, programs with top stars (e.g. John Cena, Roman Reigns, Randy Orton, Undertaker) that always lead to his credibility severely diminishing due to him never being able to score that truly 'definitive' win, inconsistent booking of his character that leads him nowhere & a familiar pattern for how all his rivalries worked that at the end of it portrayed him as nothing more than just a gimmick in the company instead of a truly one-of-a-kind performer. The WWE had one of the brightest young minds in the business on their hands and it was clear they were squandering him & needed radical change to save someone that could carry the company forward, and boy did they ever.
Upon his return in April of 2019, Bray Wyatt wasn't what he once was, in fact at first glimpse you'd probably take his character as a joke, as I did.
What was a joke at first glance however shaped into something that none of us, not I or almost anyone watching would imagine could be nearly as entertaining, unique & memorable as the newly reformed Bray Wyatt. He threw in his 'fireflies' and instead came back as a semi-comedic spin of a children's television host that you'd see every Saturday morning, followed along with a colorful look, fluffy animals, corny one-liners, a funhouse of toys & cheerful tone that on the surface seemed like a recipe for disaster but has now become the most captivating character I've come across since the initial debut of Shinsuke Nakamura in 2016. It wasn't just that side of his character that intrigued fans or myself, but his 'alter-ego' that took many of us by surprise.
This new form of Wyatt came with a dark side, a seemingly unstoppable force that served as the polar opposite to Bray Wyatt himself, now known as "The Fiend." Masquerading around in a haunting mask, along with eerie takes on children's nursery rhymes & a tweaked version of Wyatt's original entrance, 'The Fiend' wasn't just one of the few terrifying characters in all of professional wrestling but a refreshing change to programming that needed an unbeatable character in its storylines for the longest time. Right off the bat, the booking for him was near pitch-perfect, as he dismantled the likes of Finn Balor, Mick Foley, Jerry Lawler, Kurt Angle, Kane, John Cena & even Braun Strowman, whom I'll get too later.
Not all of it was perfect though, especially a severely mishandled (and rushed) feud with Seth Rollins over the Universal Championship that served the right result but took far too long to get there, featuring one of the worst main events in the history of the company that looked like it could kill the character for sure, but instead did more damage to Rollins than anything. We also have Universal Championship match with Goldberg at the companies most recent Saudi Arabia show, Crown Jewel, that did absolutely nothing for either man besides once again put over a veteran talent that didn't need the win & do nothing for Wyatt's character at all. All it did, is get us to where we are now.
Bray Wyatt finds himself booked in a Universal Championship against now champion Braun Strowman, for the very belt he lost for no good reason in the first place. While the match itself serves as a pretty neat piece of storytelling for both men considering their history, it lights up the one fatal flaw I have with the character, his invulnerability.
Despite coming off arguably the biggest "win" of his career against John Cena in the Firefly Funhouse Match at WrestleMania 36 (which is a gem that everyone should check out) it seems like WWE has once again booked themselves into a corner like they have so many times before with their most valuable asset. 'The Fiend' himself, for the most part, has been booked as someone who cannot be stopped, bar one puzzling loss to Goldberg as I mentioned, and still retains the aura of the character that is so important, where they go from here is where my concern arises. WWE hasn't just placed their most interesting character in a match against anyone but against their newly crowned Universal Champion in Braun Strowman, who much like Bray Wyatt in his earlier days has been victim to some bizarre booking choices.
Braun Strowman may have been awarded the Universal Champion by pinning Goldberg in a real nothing of a match at WrestleMania by being a fill-in for the absent Roman Reigns, but that doesn't undo the fact that the company has failed to capture the essence of the Braun Strowman character that they once did back in the day when he was feuding with the likes of Reigns himself or Big Show on RAW & instead have squandered any real momentum he had to transform him into a babyface that isn't at all compelling. I personally like Strowman and think he's one of the most talented big men the company has ever had but regardless of what happens in just over 10 days from now, the WWE is damaging a character that simply cannot afford it. I could do an entire article about my issues with someone like Braun Strowman but the reason I want the focus to be on 'The Fiend' is simply that sadly the company needs to capitalize more on him than anything at this moment. It's very clear that the winner of this match will be right in line to battle the company's biggest star in Roman Reigns upon his inevitable return to the ring and if you're serving up your biggest name to anyone, it should be to the one character that comes closest to replicating the sheer aggression of him in a storyline.
Come Money In the Bank the WWE has booked themself into yet another jumble, one that will upset a side of the fanbase regardless of the final result. On this night, however, it's pretty clear that Bray Wyatt, 'The Fiend' or whichever alias you choose to call him has to come out the victor. It's highly likely that his character will eat another loss in the very near future but sacrificing him at this stage to a champion that possesses no real presence is something I hope WWE's creative team doesn't decide is a good idea in the long or short-term.
While maintaining the momentum of 'The Fiend' as an unstoppable force is quite tough to do in this age of wrestling it's important that they keep as much of the character as they can intact so they can preserve what could likely be one of the defining stars of this generation.