Cook: Two Strikes, CHIKARA's Out
In the wake of allegations against Mike Quackenbush, CHIKARA has been shut down. Steve Cook offers his perspective on wrestling's (former) fun zone.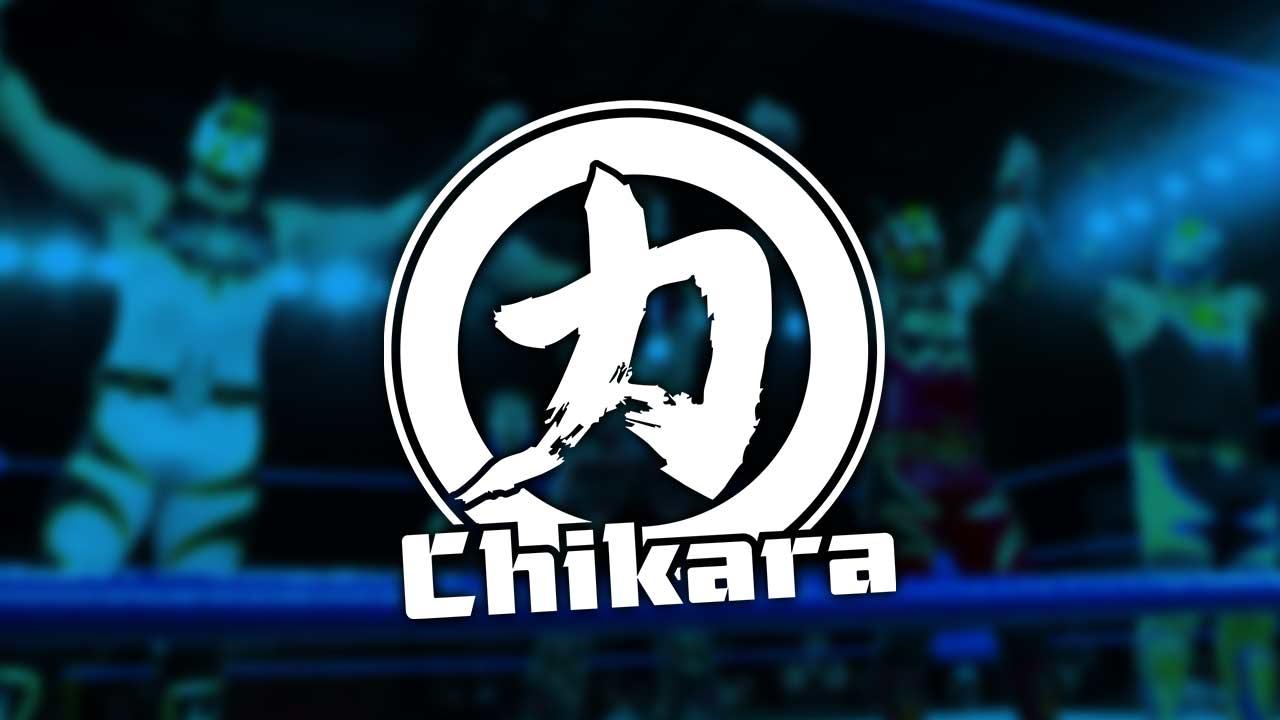 In the wake of allegations against Mike Quackenbush, CHIKARA has been shut down. Steve Cook offers his perspective on wrestling's (former) fun zone.
CHIKARA was supposed to be a different world from pro wrestling.
It was many things to many different people. For parents, it was a family friendly show that they could feel comfortable taking their children to. There wasn't blood & guts or offensive language or stories to deal with. For kids, it was a fun world of outlandish characters, many with colorful costumes & cool masks. As for people in their 20s without kids, as I was during the time CHIKARA became an Internet favorite, it featured some really fun wrestling matches with some interesting storylines.
I have some very fond memories of CHIKARA. When they finally came close enough to my residence in 2012, I went to a show with a fellow offtheteam.com poster. It was a great time, and an opportunity to see some of my favorite wrestlers that I hadn't seen live before. The wrestlers were very friendly, I even remember striking up a conversation with Dasher Hatfield due to my Reds hat. I also remember the venue being nice enough to serve mixed drinks. It was a good night of wrestling.
I also remember hearing Larry Csonka's stories about his daughter's love of CHIKARA. She wasn't much into the other five hundred wrestling promotions that Larry would review for 411, but CHIKARA really struck her fancy. If only I had a car capable of making the trip down to Kingsport, Tennessee, my first meeting with the Csonkas could have been at a CHIKARA show. Sadly, I did not. I still don't, as wrestling writing isn't the most lucrative of careers unless you're Matt Brock or Elizabeth Hunter and have written for the same magazine for fifty years.
Unlike most wrestling promotions during the late 2000s & early 2010s, CHIKARA was steadily growing. Their events were getting bigger with each "season". More and more of pro wrestling's best made their way to the fed. The King of Trios events were full of wrestlers you never would have expected to see in a CHIKARA ring when Quackenbush & Reckless Youth opened a wrestling school in 2002. Whatever Quackenbush was doing, it was working. He seemed like he had his finger on the pulse of his audience more than any other independent wrestling booker/promoter out there.
Then it all ended. The first time.
June 2, 2013 saw CHIKARA's fourth iPPV, and their last event for nearly a year. The main event saw CHIKARA's "Director of Fun" Wink Vavasseur shut down the show, and that was it. No more CHIKARA. Well…kinda. Suddenly, all these "Wrestling Is" promotions popped up. Wrestling Is Cool. Wrestling is Heart. It continued with Intense, Art, Respect, Awesome & Fun. They featured various CHIKARA wrestlers along with local wrestlers from the areas where the feds were promoted.
I can't tell you a lot about what happened there because I didn't watch any of them. A large part of it was laziness. Who had the time to follow all of these new promotions? I sure didn't. I liked CHIKARA, but quite honestly it was easier to fill that void with something other than seven independent wrestling feds.
And as it turns out, once that void gets filled, the previous owner can't take it back. When CHIKARA came back, I was happy that people had somewhere to work. Did I get back into it? Not really. I had other stuff going on. A lot of us did. It wasn't out of a place of hate, though I must admit that the circumstances behind CHIKARA's disappearance seemed a little fishy. I must also admit that I didn't buy the story fed to wrestling media that it was a big storyline, and felt somewhat insulted by Mike Quackenbush's insistence at the time that the people that didn't get it and tuned out weren't a big loss.
I've interacted with Mike Quackenbush a number of times via social media. Can't say anything bad about the guy from my personal dealings. Very insistent on kayfabe. I was a huge fan of his in-ring work. Dude was as solid a wrestler as there was back in the day. I can't personally speak on anything past that, but have I heard some weird stories? You betcha.
There were some interesting rumors floating around back in 2013 when CHIKARA closed the first time. Reasons there wasn't as much money available to CHIKARA. Nothing that was ever confirmed, but, as it turns out, pretty similar to the type of stuff we're talking about here in 2020. And, to be honest, those stories seem more plausible now as we're able to connect more dots.
One trend that keeps popping up in this movement: the people that professed to be the most in favor of equality, fairness & inclusiveness keep being revealed as the opposite. CHIKARA was all about Equal Rights & Equal Fights. Kimber Lee even won their Grand Championship at one point. CHIKARA helped influence women to get into the business, gave women a platform, and trained a number of women.
Now, we find out that CHIKARA wasn't as different from the rest of pro wrestling as we thought. On-screen, it was a magical world where the strangest things could happen in a pro wrestling ring and it all made sense to its audience. Off-screen…well, things were strange, but not in a magical way. A lot of the same things we've been hearing about the past few days happened there, and the owner was either the cause or part of the problem. No matter how well-spoken or knowledgeable Mike Quackenbush may be, it's going to be tough for him to squirm his way out of this one.
CHIKARA is dead. Presumably for good this time.
While its creator & some of his students may have been bad actors, the company still produced a lot of great talent. Hopefully that great talent will be able to produce something better for the wrestling business going forward. Now that people are Speaking Out and being heard, hopefully CHIKARA's demise can lead to something like what Mike Quackenbush claimed his promotion to be all along.
Wrestling needs a fun place.