Cook's Top 5: 1997 Wrestling Memories
Steve Cook continues his journey through time with a look at 1997, an infamous year in pro wrestling, and a nefarious year for Mr. Cook…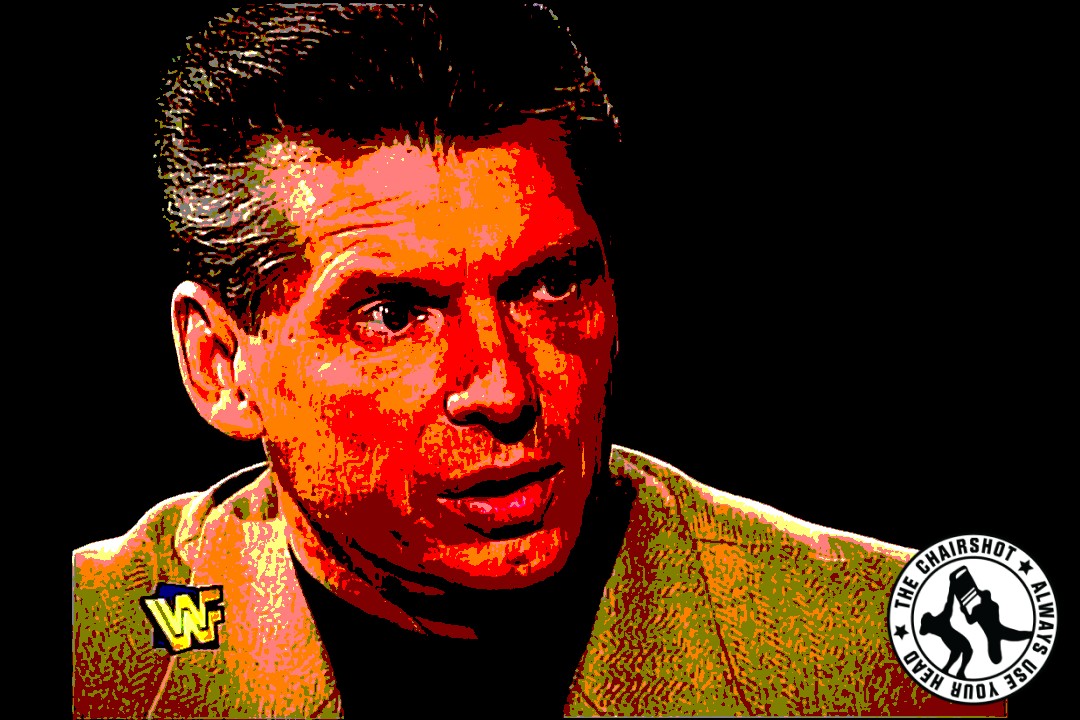 Steve Cook continues his journey through time with a look at 1997, an infamous year in pro wrestling, and a nefarious year for Mr. Cook…
I told you last week how 1996 was all about laying the seeds for the future. 1997 saw some of those seeds start to blossom.
Every major wrestling promotion was on fire this year. WCW had never been bigger. ECW was getting onto PPV television, which would take them to another financial level. Then there was the WWF, which had one of the most eventful years of its existence. There were definitely some bumps in the road, but this was the year where the WWF got its groove back.
Let's go back to 1997 and continue my thirtieth anniversary celebration with my five biggest memories of one of wrestling's most notable years.
5. The Black Box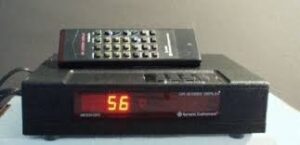 I've been telling on myself a lot lately, and here's something else I took part in when I was younger that some of you may frown upon. Or, perhaps some of you may identify with it. You know how cable comes with a black box? Well, sometime in the 1990s, somebody started producing illegal black boxes that made PPV & premium channels like HBO, Showtime, Cinemax & The Movie Channel available without a certain amount of money per event or month.
Somebody in my family obtained one during 1997, which meant I could watch wrestling PPVs as they happened. Up until this point, I was stuck watching these events months after they happened via Blockbuster Video. The world opened up. I was so excited to watch PPVs live & living color. Then when I found out about the Hot Choice channel…well let's just say I learned a good number of things my parents were too embarrassed to talk about. YEAH BUDDY.
4. The Starrcade Debacle
WCW had a really good 1997. It was all about the build to Starrcade, featuring the match we had wanted to see since 1996's Fall Brawl. Hollywood Hogan vs. Sting. The Stinger had hung out in the rafters for several months & changed his wardrobe to a darker Crow-style look. He became a bigger star than ever, and everybody was ready to see him take the title off of Hogan in dominating fashion.
That didn't happen. Instead, Hogan dominated the match & even got a fair 3-count over Sting. One problem: it was supposed to be a fast count and was sold as such by the announcers & Bret Hart, a troubleshooting referee on this evening that decided there wasn't going to be any funny business. Another problem: Sting didn't do a whole heck of a lot during the match. It was a tremendous letdown, and unfortunately a sign of things to come. Even though 1998 had its high points too.
3. USA vs. Canada
It all started with the greatest face/heel turn of all time. Bret Hart broke bad while the fans were finally allowed to cheer for Steve Austin. There was a bit of a twist though. See, Canada and pretty much every country other than the United States still looked up to Bret as a hero figure. It was only in the USA where the culture had been overtaken by tawdry material like the Jerry Springer Show, Howard Stern's radio show & whatever Donald Trump was doing at the time that the fans had grown tired of Bret's squeaky-clean persona. So, Bret doubled down on his representing Canda and got his entire family back together. Bret, Owen, Davey Boy Smith, Jim Neidhart & Brian Pillman formed a new Hart Foundation that ran roughshod over the WWF for most of 1997.
Bret has said this was the most fun period of his career, and as a fan it was one of the most fun times for me as well. Raw went up to Canada fairly often in 1997, and it was cool to see the crowd reactions to different wrestlers change by the week. Every WWF crowd in 1997 was hot. Calgary's Canadian Stampede crowd might have been the hottest of all time from start to finish. WCW still led in the ratings, but the WWF was winning over the audience on the streets. You could tell it was only a matter of time before the WWF took the top spot, and this angle had a lot to do with it.
2. Austin Stuns McMahon
Steve Austin had a serious injury at SummerSlam that would play a major factor in cutting his career short. At this time, he was as hot as any WWF babyface had ever been even if he wasn't able to wrestle, so he had to remain on TV every week doing things. Mainly delivering the Stone Cold Stunner to people.
Tension had been building between Austin & the friendly lead announcer for months, and it was bound to come to a head at some point. When it finally did at Madison Square Garden, the reaction from the crowd was similar to what I imagine it would be if the Knicks won the NBA Finals. Vince's terrible sell of the move just added to the moment.
1. "Bret Screwed Bret"
It's only one of the most talked about moments in pro wrestling history. A night that changed the course of wrestling for good. I don't need to sit here and tell you about the circumstances behind the Montreal Screwjob. Since we're back in 1997, we need to talk about my initial reaction.
Vince McMahon was full of shit.
What we saw on television was pretty shady, then we saw an interview with Vince where he came off like a man with his head up his rear end. I'm sure there were those that sympathized with Vince, but the pro-Bret camp was definitely the majority. To their credit, the WWF was smart enough to realize this, and were more likely to go along with public opinion than they would be in later years. Vince's move towards being an evil boss that had already started earlier in the year picked up speed. As for Bret, he moved on to WCW, and the less said about that the better.
King's WrestleMania Rewind: Stone Cold VS. Scott Hall (WrestleMania X8)
Chris King is back with another WrestleMania Rewind, looking at the NWO's Scott Hall battling Stone Cold Steve Austin at WWE WrestleMania X8 from Toronto!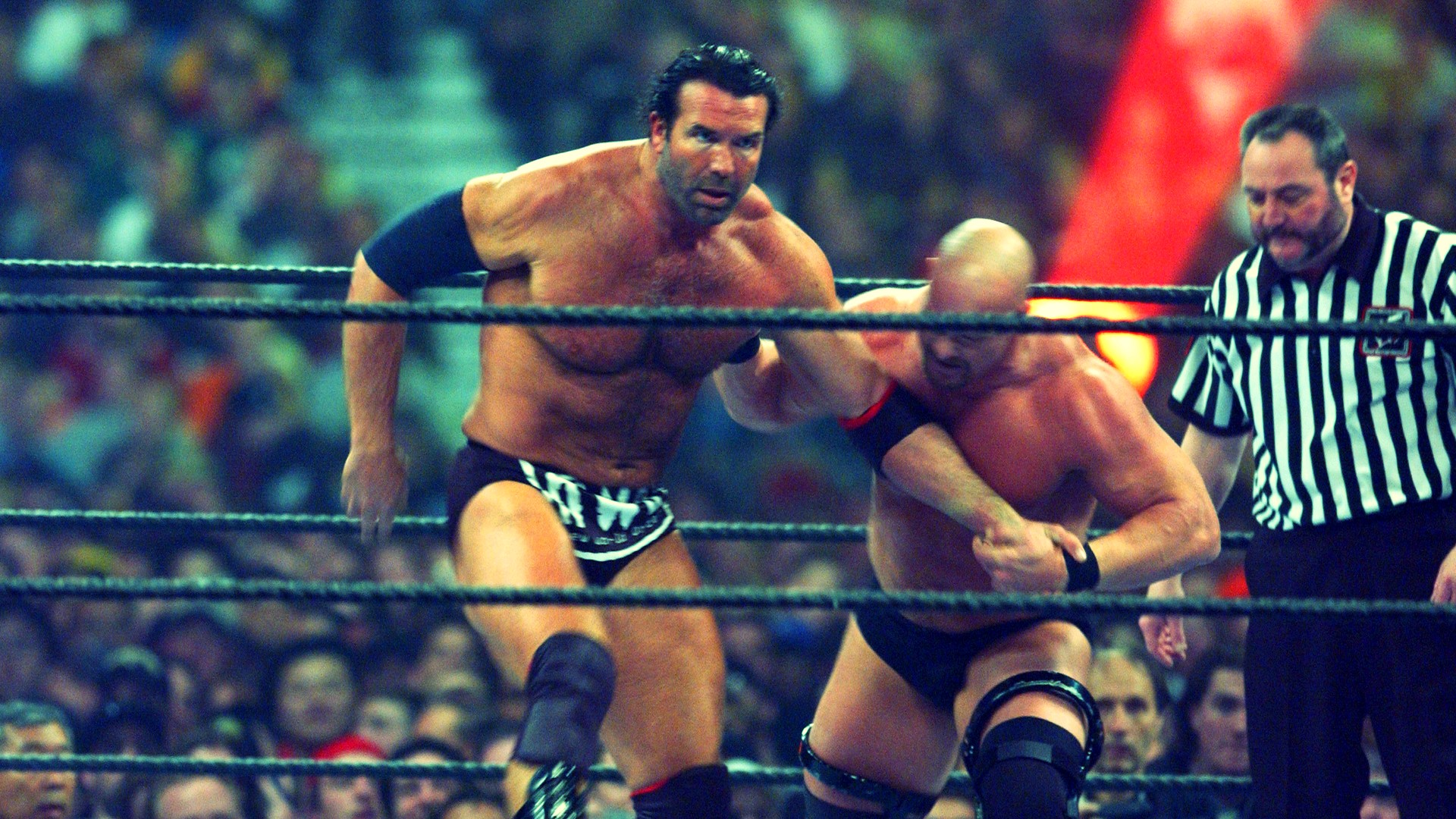 Chris King is back with another WrestleMania Rewind, looking at the NWO's Scott Hall battling Stone Cold Steve Austin at WWE WrestleMania X8 from Toronto!
Chris King is back this week with another edition of WrestleMania Rewind, where he is rewatching all the past Mania matches and feuds. This week you're in for a treat as we look back at 'Stone Cold' Steve Austin vs. Scott Hall at WrestleMania X8.
In late 2001, Vince McMahon bought out his competition WCW and acquired the rights to a plethora of talent including Booker T, Eddie Guerrero, Chris Benoit, and the iconic trio known as NWO. Hulk Hogan; Kevin Nash, and Scott Hall were hell raisers, and what better way to make a name for yourself than take out the two top superstars in the WWE The Rock, and Stone Cold?
The NWO cost Austin his chance at becoming the Undisputed Champion at No Way Out during his match with Chris Jericho. Adding insult to injury, the NWO spray-painted 'The Texas Rattlesnake' with their brand logo just like they did in WCW. As you can imagine, Austin was pissed and out for revenge against the group and primarily Scott Hall.
Hall would challenge Stone Cold to a match at WrestleMania 18. Both superstars beat the living hell out of each other leading up to this highly-anticipated match for who runs the WWE.
The glass broke and Stone Cold made his iconic entrance, and black and white NWO covered Halls' entrance alongside Kevin Nash. With the odds stacked against 'The Toughest S.O.B' could Austin or NWO prove their dominance? Sadly the NWO  broke up that very night when Hulk Hogan came to the aid of his adversary The Rock after their 'iconic' dream match. Stone Cold would ensure the victory with the Stunner. Hall would perform an Oscar-worthy sell over the finisher.
What a time to be a wrestling fan in the 2000s when nothing was impossible for WWE. Who would've thought WCW would go out of business and Hogan would make his long-awaited return to WWE?
King's WrestleMania Rewind: Seth Rollins vs. Kevin Owens (WWE WrestleMania 36)
Chris King takes a look at the most underrated WWE WrestleMania matches, and starts off with Seth Rollins battling Kevin Owens at WrestleMania 36!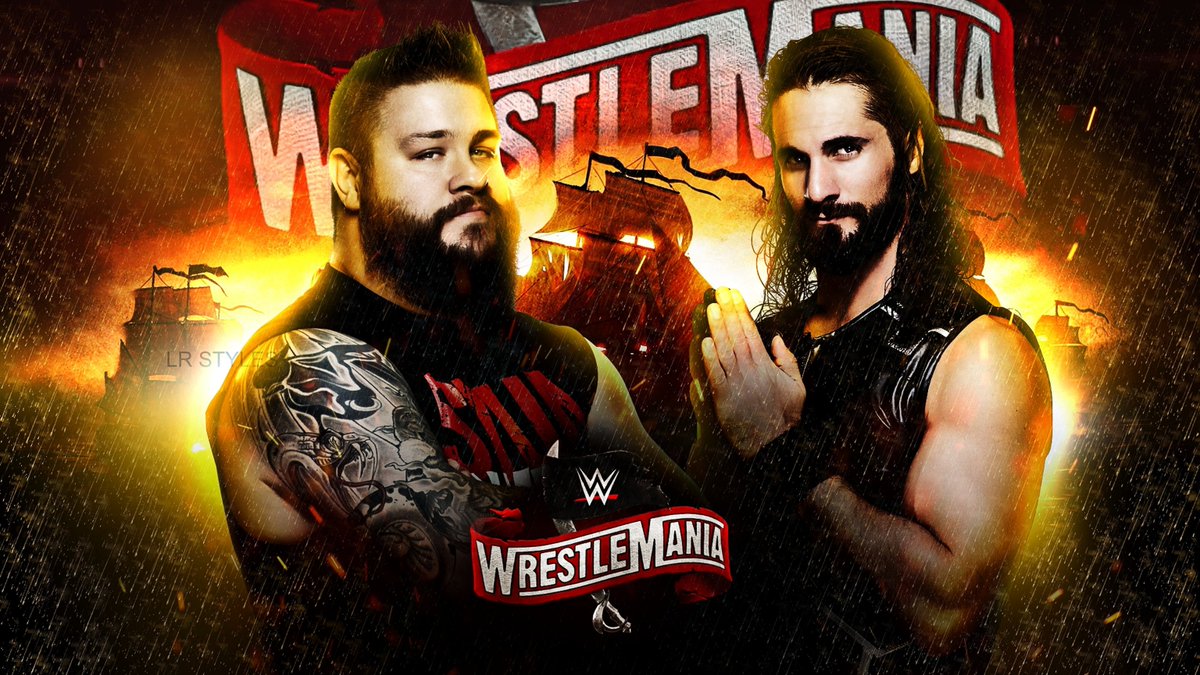 Chris King takes a look at the most underrated WWE WrestleMania matches, and starts off with Seth Rollins battling Kevin Owens in the WWE Performance Center at WrestleMania 36!
Chris King is starting a new series heading into WrestleMania season dubbed WrestleMania Rewind. Each week he'll be going back and sharing his insight over underrated matches at the Show of Shows. First up, is Kevin Owens vs. "The Monday Night Messiah" Seth Rollins at WrestleMania 36.
At the 2019 edition of Survivor Series, Rollins sacrificed himself during the men's traditional match allowing SmackDown to ultimately gain the victory. The following night the self-proclaimed Messiah, berated the whole roster but KO was not having any part of it. Owens quickly became a huge barrier in Rollins' cause for the greater good. The Authors of Pain attacked Owens with Rollins' character in question.
Owens finally had enough of his rival's mind games and torment and challenged Rollins to a match on the Grandest Stage Of Them All. Rollins mockingly accepted his challenge and the match was made official for night one of WrestleMania. Owens came out of the gate beating the holy hell out of the Monday Night Messiah trying to achieve his long-awaited moment at Mania but, Rollins tried to steal a disqualification victory by using the ring bell.
Owens hellbent on revenge provoked Rollins into turning their encounter into a no-disqualification contest where the fight could be taken all over the empty arena. The highlight of the match, was when KO used the WrestleMania sign to deliver a thunderous senton bomb through the announce table. Owens would secure the victory with a Stunner in an incredible match. Despite having no crowd during the pandemic era, both KO and Rollins put on an intense performance under the brightest lights.
In my personal opinion, this was a great feud that helped both superstars in their transformation as compelling characters for years to come.