Cook's Top 5: Fave Five for June 2020
Steve Cook is here with the five things that bring a smile to his face today–and we can all use that.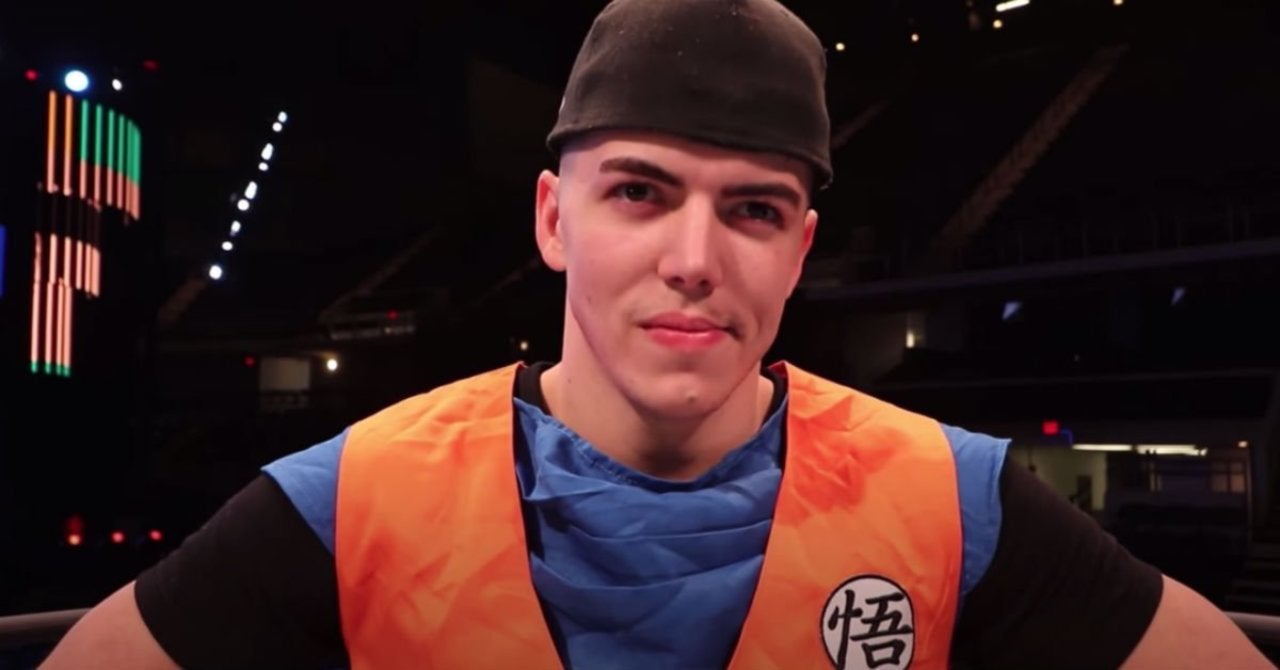 Steve Cook is here with the five things that bring a smile to his face today–and we can all use that.
I'm going to level with you guys.
There are plenty of things I could write about. Thing is, they're all pretty serious in nature and I'm kind of tired of writing about serious stuff right now. I just want to write one thing right now that isn't about death or despair or the general nonsense that has consumed 2020 thus far.
I wanna do a Fave Five!
You might remember the Fave Five from back in the day when Booker T used to commentate on SmackDown. He would put people over as being part of his Fave Five. Sometimes he'd have more than five people on the list, and the list was constantly changing. I think most of us are like that, to be honest. We have our favorites, and they're constantly changing.
So, in an attempt to be positive and temporarily forget about everything going on in the world right now, here are my Fave 5 of June 2020. This list will probably change by the time it gets posted, but it's how I'm feeling right at this very moment.
5. Timothy Thatcher
I remember Larry Csonka endlessly praising Thatcher in EVOLVE during some podcasts we did back in the day, and since I never watched EVOLVE I just kinda let Larry go on while I was filling a beverage. Now that Thatcher's finally on a show that I can watch, I get the hype. He's a bad motor scooter that can take a licking & keep on ticking. You had a feeling he wouldn't put up with Matt Riddle's silliness for too long, and their battle in the Fight Pit on last week's episode was pretty good. Thatcher lost a couple of teeth, didn't care. That's a bad man right there, and I feel for anybody that wants to get in his way.
4. The SuperBad Death Squad
HBO Max is Now Streaming! If you wanna know what the SuperbadDeathSquad will be watching, check this out… #HBOMax @hbomax pic.twitter.com/RTONfcdBHb

— Jimmy Havoc (@JimmyHavoc) May 27, 2020
Individually, Kip Sabian & Jimmy Havoc were still looking to find their place in AEW. Sabian & his girl Penelope Ford were getting spots on Dynamite from time to time & were pretty good at being annoying, but hadn't really broken through & become regulars. Havoc was mostly confined to AEW Dark, and nobody was really sure how to take him. Apparently he was a good guy, but he also seemed pretty creepy & dangerous.
Sabian & Havoc both came over to AEW from England, and have been living together since making the move to America. Penelope joined them soon after, and the three would often post things on social media with them out and about. So somebody at AEW finally figured out "Why not put them together?" during the pandemic shows, and it's been a perfect fit. I don't expect them to take the tag belts off of Kenny Omega & Hangman Page, but it speaks to Sabian, Havoc & Ford's success as a group that they managed to get the spot. I like to see people figure things out and make their way up the ranks.
3. The IIconics
I wrote about Billie Kay & Peyton Royce last week, so I don't want to belabor the point. I'll just add on to it by gushing over Billie's victory over Nikki Cross this week on Raw, and marveling at their EXCLUSIVE WWE Network promo after the match:
EXCLUSIVE: The team of @BillieKayWWE & @PeytonRoyceWWE are looking for a certain IICONIC title victory in the near future! 😏#WWERaw pic.twitter.com/4n5U4eDCqC

— WWE Network (@WWENetwork) June 2, 2020
They're both way too much and it's awesome. Bayley & Sasha Banks better hope they don't win the Tag Team Championship on Friday night. They don't want more of that IIconic smoke.
2. Shotzi Blackheart
COOLEST entrance of the decade right here! 💚💚💚

Everyone's talking about @Shotziblack on #WWENXT! pic.twitter.com/VApZ7JtRD9

— WWE (@WWE) January 30, 2020
Shotzi just arrived on NXT programming not too long ago, and her win-loss record isn't exactly setting the world on fire. As you might be noticing, wins & losses don't mean diddly poo for Fave Five consideration. It's all about entertainment value, and Blackheart provides that more than anybody else on NXT right now for me. Her matches have been very good, she was starting to form a connection with the audience when there was an audience, and yes I have a thing for her neon green hair, tattoos & general look, what about it? Shotzi's got a ton of potential, and hopefully she can overcome the log jam that the NXT women's division can be and can get to a high level.
She also rides around in a little tank! Who doesn't like that?
1. Sammy Guevara
I had a nightmare…

turns out it's my life! 😭 #runsamrun pic.twitter.com/5NCtNzF3ic

— sammy guevara (@sammyguevara) May 30, 2020
Sammy has to be in contention for MVP of AEW in 2020. Talk about a guy that will do anything to get something over. Dude gets killed on a weekly basis, occasionally with golf carts, more often with super kicks and other wrestling moves, and he just keeps coming back for more. He's a solid talker, but his cue card promos during commercial breaks are even better. Guevara is learning the lessons from Chris Jericho, and stands to be one of the top stars of AEW in five years. If not sooner.
He just needs to avoid actually getting crippled.
King's WrestleMania Rewind: Stone Cold VS. Scott Hall (WrestleMania X8)
Chris King is back with another WrestleMania Rewind, looking at the NWO's Scott Hall battling Stone Cold Steve Austin at WWE WrestleMania X8 from Toronto!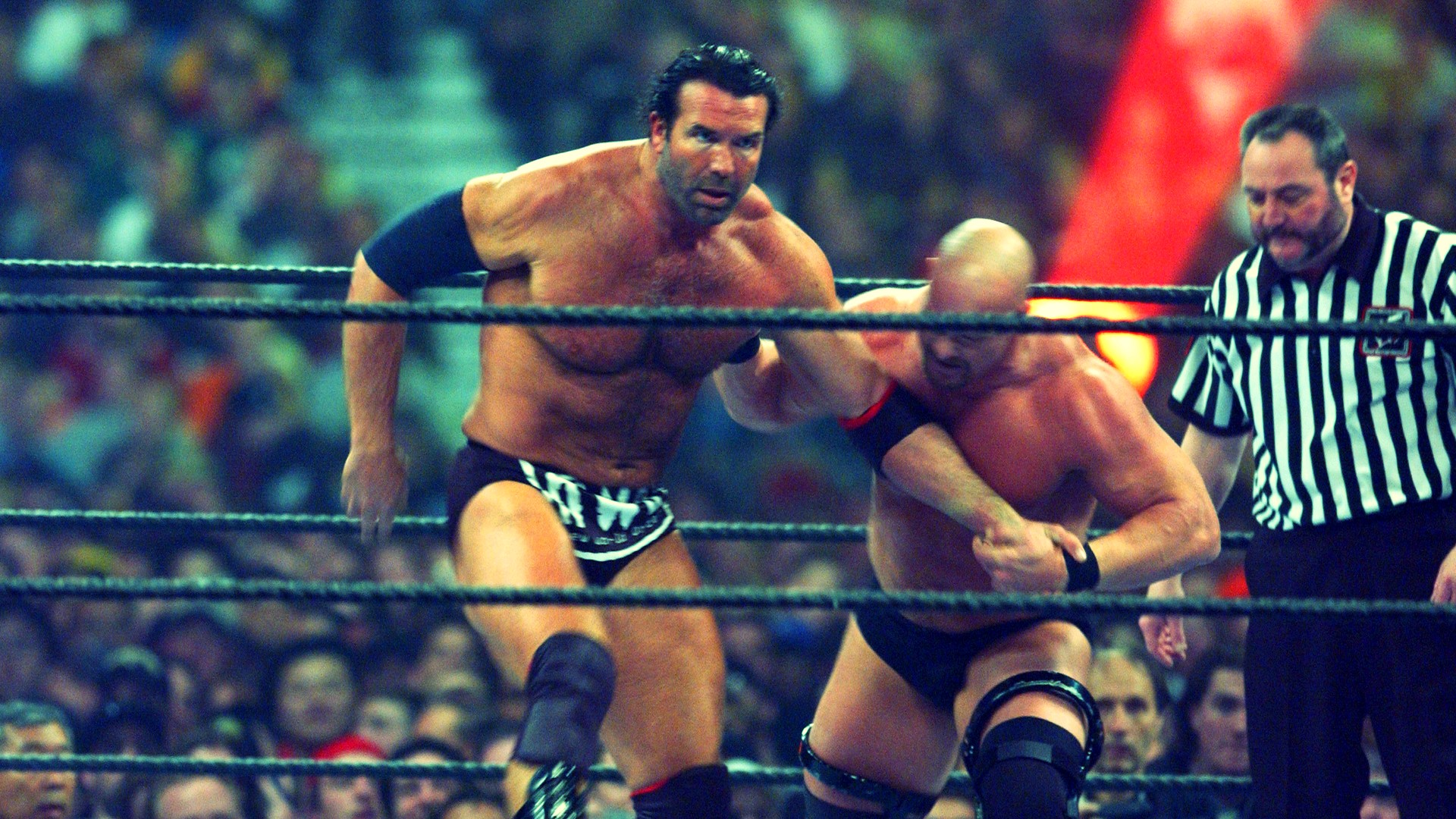 Chris King is back with another WrestleMania Rewind, looking at the NWO's Scott Hall battling Stone Cold Steve Austin at WWE WrestleMania X8 from Toronto!
Chris King is back this week with another edition of WrestleMania Rewind, where he is rewatching all the past Mania matches and feuds. This week you're in for a treat as we look back at 'Stone Cold' Steve Austin vs. Scott Hall at WrestleMania X8.
In late 2001, Vince McMahon bought out his competition WCW and acquired the rights to a plethora of talent including Booker T, Eddie Guerrero, Chris Benoit, and the iconic trio known as NWO. Hulk Hogan; Kevin Nash, and Scott Hall were hell raisers, and what better way to make a name for yourself than take out the two top superstars in the WWE The Rock, and Stone Cold?
The NWO cost Austin his chance at becoming the Undisputed Champion at No Way Out during his match with Chris Jericho. Adding insult to injury, the NWO spray-painted 'The Texas Rattlesnake' with their brand logo just like they did in WCW. As you can imagine, Austin was pissed and out for revenge against the group and primarily Scott Hall.
Hall would challenge Stone Cold to a match at WrestleMania 18. Both superstars beat the living hell out of each other leading up to this highly-anticipated match for who runs the WWE.
The glass broke and Stone Cold made his iconic entrance, and black and white NWO covered Halls' entrance alongside Kevin Nash. With the odds stacked against 'The Toughest S.O.B' could Austin or NWO prove their dominance? Sadly the NWO  broke up that very night when Hulk Hogan came to the aid of his adversary The Rock after their 'iconic' dream match. Stone Cold would ensure the victory with the Stunner. Hall would perform an Oscar-worthy sell over the finisher.
What a time to be a wrestling fan in the 2000s when nothing was impossible for WWE. Who would've thought WCW would go out of business and Hogan would make his long-awaited return to WWE?
King's WrestleMania Rewind: Seth Rollins vs. Kevin Owens (WWE WrestleMania 36)
Chris King takes a look at the most underrated WWE WrestleMania matches, and starts off with Seth Rollins battling Kevin Owens at WrestleMania 36!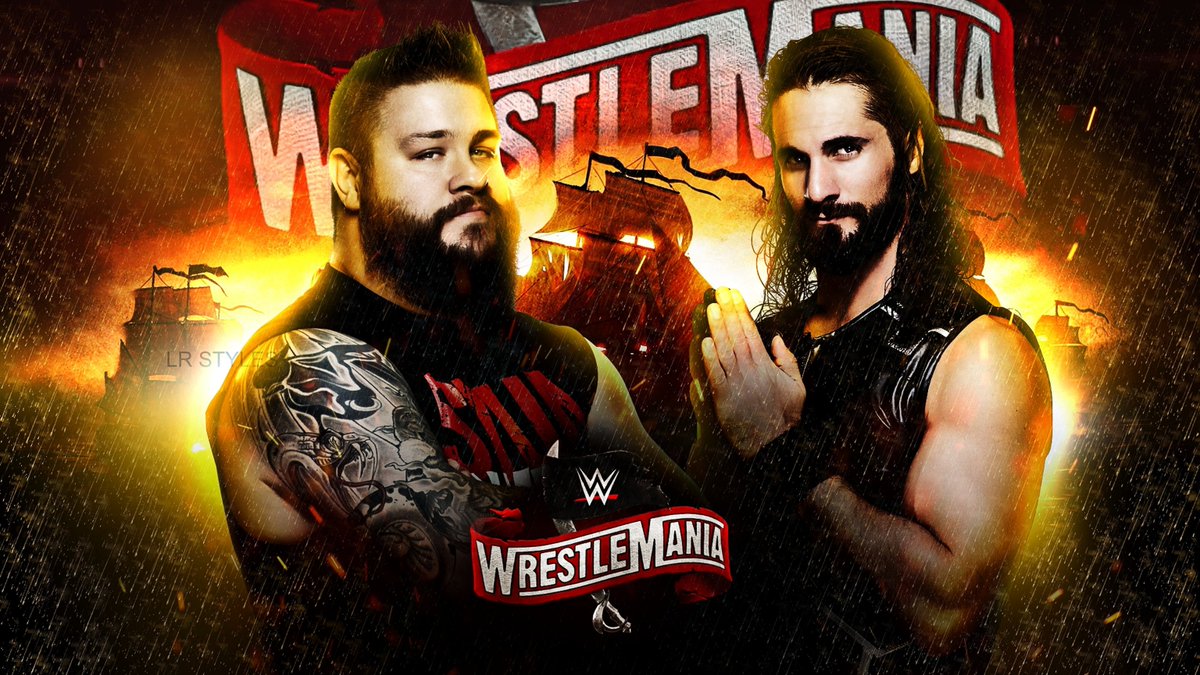 Chris King takes a look at the most underrated WWE WrestleMania matches, and starts off with Seth Rollins battling Kevin Owens in the WWE Performance Center at WrestleMania 36!
Chris King is starting a new series heading into WrestleMania season dubbed WrestleMania Rewind. Each week he'll be going back and sharing his insight over underrated matches at the Show of Shows. First up, is Kevin Owens vs. "The Monday Night Messiah" Seth Rollins at WrestleMania 36.
At the 2019 edition of Survivor Series, Rollins sacrificed himself during the men's traditional match allowing SmackDown to ultimately gain the victory. The following night the self-proclaimed Messiah, berated the whole roster but KO was not having any part of it. Owens quickly became a huge barrier in Rollins' cause for the greater good. The Authors of Pain attacked Owens with Rollins' character in question.
Owens finally had enough of his rival's mind games and torment and challenged Rollins to a match on the Grandest Stage Of Them All. Rollins mockingly accepted his challenge and the match was made official for night one of WrestleMania. Owens came out of the gate beating the holy hell out of the Monday Night Messiah trying to achieve his long-awaited moment at Mania but, Rollins tried to steal a disqualification victory by using the ring bell.
Owens hellbent on revenge provoked Rollins into turning their encounter into a no-disqualification contest where the fight could be taken all over the empty arena. The highlight of the match, was when KO used the WrestleMania sign to deliver a thunderous senton bomb through the announce table. Owens would secure the victory with a Stunner in an incredible match. Despite having no crowd during the pandemic era, both KO and Rollins put on an intense performance under the brightest lights.
In my personal opinion, this was a great feud that helped both superstars in their transformation as compelling characters for years to come.