NOAH WEEKLY NEWSLETTER VOL.85 ~ 31ST MAY 2020
With things starting to move towards normalcy; Hisame brings us information involving NOAH and DDT programs! Including a new debut!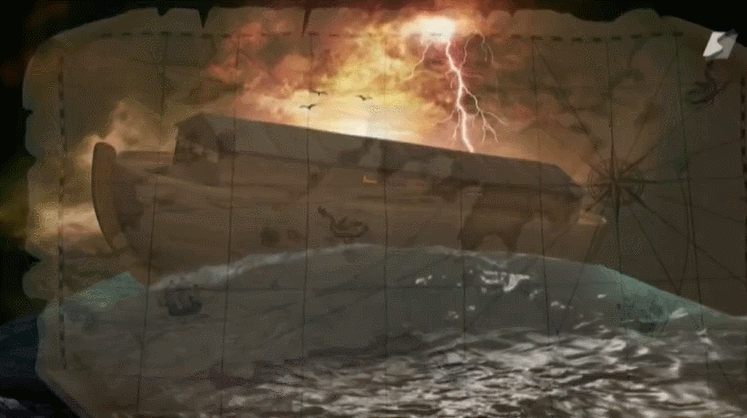 With things starting to move towards normalcy; Hisame brings us information involving NOAH and DDT programs! Including a new debut!
NEWS
The NOAH Juniors will be getting three shows centered around their growing war, over three dates in June, the 10th, 11th and 12th. The events will all be shown at 19.00 JST on WRESTLE UNIVERSE.
The card for the first day has been announced. There are three matches on the card, with the main event being STINGER vs Daisuke Harada, Tadasuke & YO-HEY. Harada has sworn revenge on HAYATA. Kaito Kiyomiya, although not a heavyweight, will be appearing on the card.
NOSAWA Rongai will be bringing two new members of The Sugiura Army in when he faces FULL THROTTLE. He has hinted that these two new mystery members will be Kaz Hayashi and Kendo Kashin.
Expect title challenges amongst the bitter miasma which is going to spill out on the first night of this event.
At the DDT show on the 30th May, Kongoh came out before the main event and came to the ring. Kenoh immediately cut an incendiary promo about not only his hatred of NOAH & DDT President Sanshiro Takagi (who he called for a resignation of, plus he threw in an accusation that he only cared about DDT), but against both DDT and their fans who he called "filthy".
Takagi came to the ring, and Kongoh left. He told Kenoh that he was sick of Kenoh's endless complaining, and since Kongoh were here, and he was both NOAH's President and DDT'S President, he was issuing an order for Kenoh to face him in DDT'S ring. Kenoh agreed to this, but it later turned out that it wasn't a single match like he was hoping for; this was going to be a six man tag that would take place at DDT'S PETER PAN NIGHT 1 on the 6th June. Kongoh's Kenoh, Hao and Masa Kitamiya would face Sanshiro Takagi, Kazusada Higuchi (who has a grudge with Hao), and Tomomitsu Matsunaga. Kenoh growled about it not being a singles match, to which Takagi replied that he wasn't stupid, Kenoh came down to DDT with Kongoh, of course he was going to get a tag match.
DAIKI INABA IN NOAH
Daiki Inaba made a shock appearance in NOAH to confront Kaito Kiyomiya. Kiyomiya had finished speaking on the microphone, when Inaba appeared and stood on the ring apron. No words were exchanged between the two, they stood almost nose to nose as silently the gauntlet was thrown down.
As of yet it is not known exactly why Inaba is here, and why in particular it should be Kiyomiya who he has come after, and even Kiyomiya is puzzled by it. Whatever the reason, Kiyomiya is calling this "new stimulation".
GHC NATIONAL TITLE CHALLENGE
At the NOAH event on the 31st May, Masao Inoue came to the ring and in the same style as his tag partner, Akitoshi Saito, he challenged Katsuhiko Nakajima for the GHC National Title. Using the Showa style of challenge (which has now vanished from Puro in favor of tough talk and mic slamming), he read from a handwritten letter of intention. His speech was simpler than Saito's, and harked back to a vanished era in Puro.
EVENT RECAPS & POST MATCH PROMOS
"NOAH NEW HOPE ~ DAY 1" (24th May 2020)
"NOAH NEW HOPE ~ DAY 2" (31st May 2020)
ELSEWHERE IN NOAH
~ The Official Noah Account has returned
~ Go Shiozaki was voted by the Noah roster to be the most handsome, with HAYATA coming in second, and Kaito Kiyomiya and Masa Kitamiya coming in third.
CURRENT CHAMPIONS
THIS WEEK IN NOAH
Friday June 5th: Katsuhiko Nakajima (assisted by Kinya Okada) will be doing a live internet signing on NOAH's official YouTube channel
Saturday June 6th "WRESTLE PETER PAN NIGHT 1": Kongoh vs Takagi, Matsunaga & Higuchi
Sunday June 7th "WRESTLE PETER PAN NIGHT 2": MAO & ASUKA vs HARASHIMA & Naomichi Marufuji.
UPCOMING EVENTS
"NOAH The SPOTLIGHT" ~ 10th, 11th & 12th June (live on WRESTLE UNIVERSE at 19:00 JST)
"NOAH GO FORWARD DAY 1" ~ 14th June (ABEMA)
"NOAH GO FORWARD DAY 2" ~ 21st June (ABEMA)
LINKS
Go Shiozaki's second GHC defense is against The Dark King
Yoshinari Ogawa, "Who still looks the same", is the key man in the new project for the further activation of The Noah Juniors
Kiyomiya's next opponent is Yoshiki Inamura! 14th June, Go Shiozaki vs Akitoshi Saito for GHC Heavyweight officially decided
Mutoh "I'll crush Kiyomiya will the help of Ittetsu Hoshi"
Kenoh bursts into DDT, NO says President Takagi! Clash on 6th June 
President Takagi accepts provocation by Rebel Unit "Kongoh" 
Picture credit: DDT ProWrestling, Yahoo Japan