NOAH WEEKLY NEWSLETTER VOL.87 ~ 16TH JUNE 2020
NOAH just had an Abema special program! Hisame gives us the run down of the match significance and the success of the event!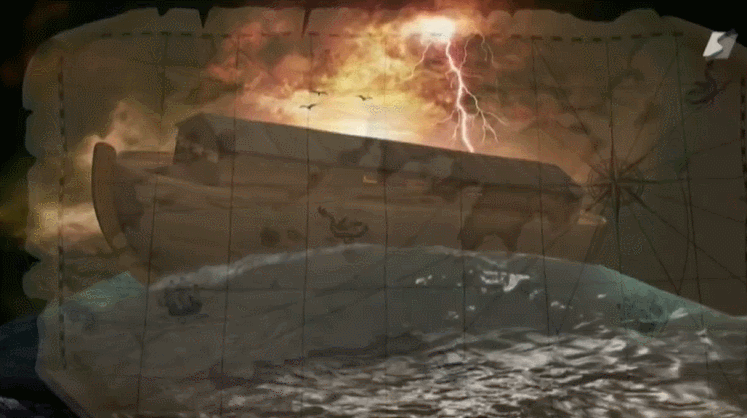 NOAH just had an Abema special program! Hisame gives us the run down of the match significance and the success of the event!
NEWS
Go Shiozaki & Akitoshi Saito lay the past to rest
In an emotional match on the 14th June, Go Shiozaki defended the GHC Heavyweight against Akitoshi Saito. As Shiozaki said afterwards, this was not just a title match, as the story behind the match harks back to a shared history and a shared trauma. When Mitsuharu Misawa died at the Hiroshima Green Arena on June 13th 2009, Akitoshi Saito had been his final opponent and Go Shiozaki his final partner. They are now the only two left from that day, as Bison Smith passed away in November 2011. Go Shiozaki won the GHC Heavyweight on the 14th June as it had been vacated by Jun Akiyama due to injury, and what should have been a happy occasion was a clouded one, as Shiozaki's reign was inaugurated by tears. Takashi Sugiura had cautioned him not to cry in the ring, and understandably Shiozaki was in floods of tears at the post match interview afterwards. Akitoshi Saito was given a title shot in September.
The following eleven years were difficult for both of them and they both left NOAH at one point, Shiozaki to All Japan when he walked out with Kenta Kobashi (something that he never really felt good about as he always wondered what Misawa would have thought of it), and Saito who left wrestling briefly to concentrate on restaurant management. Saito would return to NOAH, as would Shiozaki and with other twists and turns of the story, following a challenge by Saito, they had their long awaited and much needed match to finally put the past to rest.
Due to the current Coronavirus situation, the match was held empty arena, but in a way this suited it and the story behind it, as it was like they were in a kind of enclosed sanctuary. As Kenta Kobashi (who was on commentary) emotionally looked on, Shiozaki won the match with the Gowan lariat, but also in the match he had bought out Misawa's "Rolling Elbow" and "The Emerald Flowsion".
After the match, Saito emotionally thanked Shiozaki and they embraced. Saito later saying that he could now move on with his life, and Shiozaki agreeing that with this match they had both laid their shared trauma to rest, and he in particular wanted to show Misawa that he had gotten over it.
After achieving his first GHC National Championship defense against Masao Inoue (who he won after choking him out, after a semi typical "Masao World" match, which a giggling Kenta Kobashi on commentary said about Inoue, "Well…he has a solid base"), Katsuhiko Nakajima announced that he wanted to hold a tournament to chose the next belt challenger and it would be open to anyone junior or heavyweight, veteran or rookie; career and weight class did not matter.
NOAH have announced that the event will take place over two days with the preliminaries being on the 19th, the second and final round on the 20th, and the championship match on the 21st. The participants are
Shuhei Taniguchi
Seiya Morohashi
Seiki Yoshioka
Hao
Hajime Ohara
Masa Kitamiya
Atsushi Kotoge
Yoshiki Inamura
Manabu Soya
Kinya Okada
Mohammed Yone
Rocky Kawamura
Rene Dupree
Nio
The three events will be broadcast, please see the section "BROADCASTS" below for further details.
Kendo Kashin & Kaz Hayashi come to NOAH
In a not so secret secret, NOSAWA bought Kendo Kashin and Kaz Hayashi into NOAH on 10th June 2020 as members of "The Sugiura Army" (although Kashin says he doesn't much care for dogs, and will be fighting for LIDET who the three are executives of).
Kaz Hayashi has struck up a rivalry with Seiki Yoshioka, who he managed to defeat twice, once in a tag and another in a singles match. However, Yoshioka is not Hayashi's focus (although he described him as "rude"), as he challenged Kotaro Suzuki for the GHC Junior Championship after Kotaro had defeated Atsushi Kotoge to retain. For Hayashi the GHC Junior Championship is his pass into NOAH. Kotaro told him that he will never ever give him that pass. The match has been set for 21st June.
Kendo Kashin is not known as the "Devil Mask" for nothing, and he immediately started causing trouble from the moment he stepped foot in the ring such as knocking the trainee off the apron, pulling the ref out of the ring, tagging out and then tagging back in, and other heelish antics. NOSAWA realised that there was a reason why Takashi Sugiura did not want Kashin bought in as he is uncontrollable and went cap in hand to him, where he made it sound as if Sugiura had told him to bring Kashin in, and then wisely he ran off. Sugiura delegated Sakuraba to take care of the problem.
As far as Kendo Kashin is concerned, there is one man in NOAH who he is interested in; Yoshinari Ogawa, and a match between the two will be interesting, given that Ogawa is so devious that you find out you are doing what he wants without realising it, and that Kashin is almost like the more blatant version of him. NOSAWA pointed out to Kashin when he said that he was interested in his belt that it wasn't a single one, but Kashin didn't seem to mind. At the time of writing, there are no challengers for the GHC Junior Heavyweight tag. But before all of that, it seems that the current feud for Kashin will be with Kenoh, who not only called him something like "another strange thing" that NOSAWA had bought in to NOAH, hated him on sight, but did some cheating of his own.
Daisuke Harada & HAYATA
The first match between STINGER & HAYATA'S former friends (Daisuke Harada, YO-HEY & Tadasuke) ended when HAYATA kicked Tadasuke in the groin, and pinned him for the win. By the second night things had escalated, and the match between the two teams erupted into brawls. Kaito Kiyomiya and Kinya Okada, who found themselves in the match, also found themselves ignored. Kiyomiya took a lot away from it however, saying that there was much to be learned in a match in which he faced Ogawa and Kotaro, which could only be learned there.
After the defeat on the second night (Kiyomiya made Okada tap), Harada told HAYATA that he wanted to face him in a singles match, which was then set for the final night on 12th June. The match, however, ended in HAYATA being disqualified, when STINGER stormed the ring and beat down Harada who was attempting a pin via the Katayama German suplex. After the melee battle (in which Atsushi Kotoge came to the rescue, but not out of any concern for Daisuke Harada, but because he was challenging Kotaro for the belt and Kotaro had said no to his repeated pestering that evening until Kotoge gave him the Killswitch), Harada spoke on the microphone and said that it wasn't just him who wanted a singles match with HAYATA, but Tadasuke and YO-HEY too. Backstage he vowed to follow him to the ends of the earth if needs be to destroy him.
Speaking of YO-HEY, an interesting development arose, which shows that Ogawa in a way fears him. During the match, YO-HEY (out of habit) came over looking concerned when Harada and HAYATA had crashed into the iron barrier, following a dive by Harada. Ogawa then appeared on the scene, and barked at YO-HEY for being there, as Harada looked on from the floor and YO-HEY looked on, Ogawa made a huge show of clapping HAYATA on. Fact is this, YO-HEY is the one person out of the former RATELS with the most influence over him.
Kaito Kiyomiya vs Keiji Mutoh
Kaito Kiyomiya didn't quite get his singles match against Keiji Mutoh, but maybe that was for the best, as Keiji Mutoh bought a style of wrestling that Kiyomiya's seniors had grown up with, but he himself had never experienced, when the former member New Japan's Three Musketeers, bought Kiyomiya the closest he would ever get to The Four Pillars, and destroyed him with it at "NOAH Go Forward" on the 14th June. Kiyomiya has vowed he will get another singles match at some point.
Toshiaki Kawada had also commented on the match beforehand, saying that Kiyomiya needed to stop acting "the honor student" and do something to stand out, such as acting as if he wanted to destroy Mutoh. Kawada also pointed out that Mutoh was the bigger and more established character, and Kiyomiya faced a choice, he could either fight against it, or be swallowed by it.
Pro Wrestling NOAH return to live shows
Pro Wrestling NOAH have announced that they will be returning to live shows in mid July, but so far only in Tokyo. The events outside for now have been cancelled.
Audience capacity will be limited, and to safeguard themselves and their fans, NOAH have implemented measures which include no loud cheering due to waterborne droplets, the use of disinfectant, social distancing in seating, no banners, no tape throwing and no gift giving. Additionally, fans will also have their temperature taken upon entry and be asked to fill in an electronic health questionnaire.
New chankonabe recipe added 
Footage was found of Akira Taue preparing a chankonabe recipe which he used to make for Mitsuharu Misawa, the recipe (in English) can be found here.
Other Chanko Recipes
Masa Kitamiya's curry chankonabe 
EVENT RECAPS & POST MATCH PROMOS
Event recap: "NOAH In The Spotlight" 10th June 2020, Day 1
Event recap: "NOAH In The Spotlight" 11th June 2020, Day 2
Event recap: "NOAH In The Spotlight" 12th June 2020, Day 3
Event recap: "NOAH Go Forward" 14th June 2020, Day 1
ELSEWHERE IN NOAH
~ Naomichi Marufuji and HARASHIMA have not given up on a match against CIMA & Takao Soma
~ Tadasuke has named his lariat the "Land Dump" (it doesn't translate well from the Japanese, but it basically means to stamp your feet)
~ Kaito Kiyomiya shed feathers everywhere from his coat, so much so the ref had to remove one from his hair.
~ Black Spider -VII & Sushi have come to NOAH as freelancers, they made their first appearance on the 11th June.
~ Kotaro Suzuki likened The Sugiura Army to a "Pyramid Scheme".
~ Atsushi Kotoge & Seiki Yoshioka are squabbling over who is the leader of "FULL THROTTLE", fortunately, Hajime Ohara, the most responsible person in the unit, took charge of the situation and told them to concentrate on their upcoming matches.
~ Naomichi Marufuji, Keiji Mutoh and Masaaki Mochizuki have formed a unit called The "M Alliance" which will recruit wrestlers (and those outside of wrestling) whose first or surname begins with "M" (or if it doesn't, you can always change your name apparently). The first mystery M will debut on 21st June in an eight man tag. Interestingly, NOAH's CEO, Narihiro Takeda, said that the match with Mutoh, Marufuji (and probably Sugiura), had a lot of famous theme music in it…
~ TeensHeaven will be appearing in NOAH at Club Citta on the 30th July.
CURRENT CHAMPIONS
THIS WEEK IN NOAH
16th June: NOAH celebrates 20 years in business
18th June: Kotaro Suzuki (42)
18th June: Mitsuharu Misawa would have been 58 years old
18th June: FULL THROTTLE Internet signing 
19th June: "ALL FOUR SIDES" Night 1
20th June: "ALL FOUR SIDES" Night 2
21st June:  "NOAH Go Forward"
BROADCASTS
Night 1 of "ALL FOUR SIDES" will be broadcast at 19.00 JST on WRESTLE UNIVERSE, with night 2 being broadcast on the same service at 15:00 JST. The event will also be shown on Samurai TV.
Please consider subscribing to WRESTLE UNIVERSE (there is far more on offer there than just NOAH & DDT and there is more to come), it is 900 yen per month and as an added bonus, the first month is free.
"NOAH Go Forward" will be an ABEMA broadcast at 19.00 JST. I am afraid that I don't know at the time of writing whether this will be a free stream or not, although I think it is likely that it will be.
LINKS
"The fight of my life. I want you to see how I live", Akitoshi Saito's determination and resolution towards the GHC title challenge
"I want to reach people who used to watch NOAH", Go Shiozaki's sense of mission; Akitoshi Saito & fate of the GHC Battle
GHC Heavyweight champion, Go Shiozaki: the life of NOAH's Ace, and a history of change
GHC National Champion, Katsuhiko Nakajima and the history of transformation
Anti Wrestlers League, Akitoshi Saito & Masao Inoue, immutable existence & charm
Go Shiozaki defeats Akitoshi Saito the day after the anniversary of Mitsuharu Misawa's death, to achieve his second defense
Gif credit: ABEMA TV, Samurai TV
Picture credit: Noah.co.jp