DeMarco: Keith Lee Was The Right Guy To Beat Adam Cole
Greg DeMarco, your resident Adam Cole Fan Boy BAY BAY, comes clean on Keith Lee's win over his favorite performer.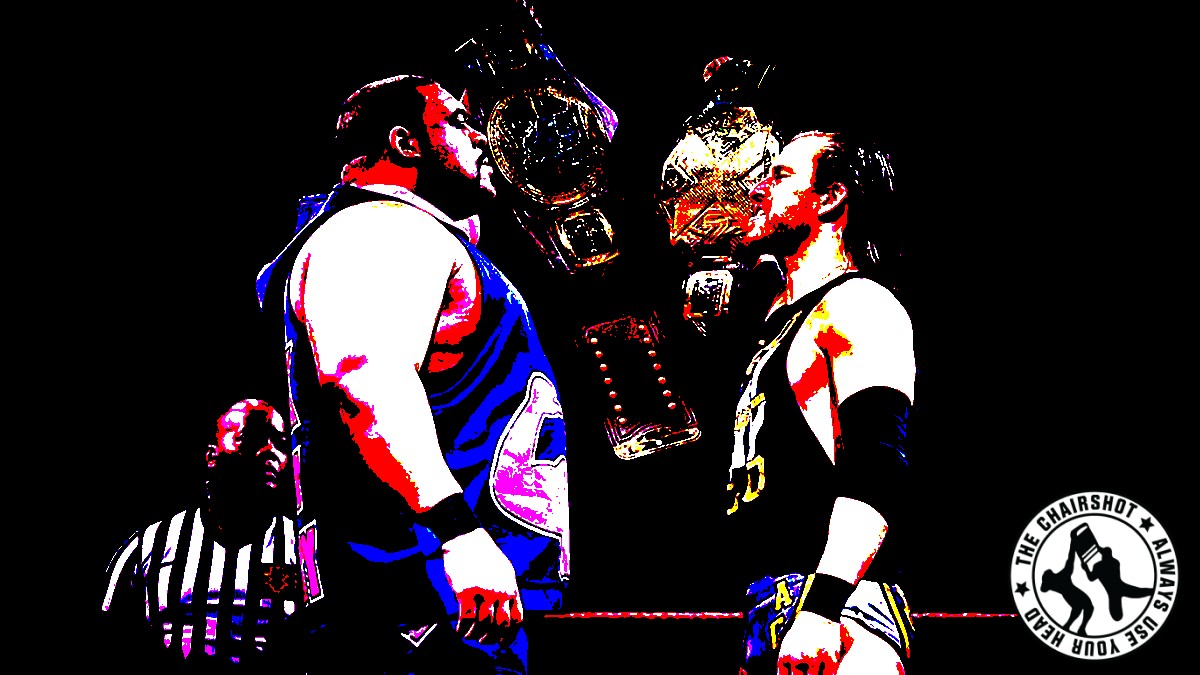 Greg DeMarco, your resident Adam Cole Fan Boy BAY BAY, comes clean on Keith Lee's win over his favorite performer.
WWE NXT put on two weeks of Great American Bash, a hybrid series of shows that was a mix of Takeover and weekly NXT television. It was done to counter program AEW, who was presenting two weeks of Fyter Fest (allegedly originally planned for London). Instead we got four shows in front of no actual fans, and the two week stretch was highlighted by Keith Lee defeating Adam Cole to retain his North American Championship and, more importantly, become NXT Champion.  It may not have been quite the level of WrestleMania 6 and The Ultimate Challenge, but this was in fact a big deal, with a celebration worthy of the new double champion.
Keith Lee's victory ended Adam Cole's 400+ day reign (the days will always be in question thanks to the match being pre-taped), and transitioned the title away from the most consistent performer the brand has had for well over a year, especially during a pandemic. But was Keith Lee winning the right call?
Well you already saw the title of this article, so you know the answer!
Keith Lee Beating Adam Cole Was The Right Call
There are a few reasons why this was ultimately the best decision, and let's dig into them just a little bit!
Adam Cole's Reign Needed A Fitting Ending
Adam Cole was a great NXT Champion, holding victories over some of NXT's best, like Johnny Gargano, Tommaso Ciampa, Finn Balor, Velveteen Dream, Pete Dunne, and more. He proved himself capable of carrying an entire brand on his shoulders, and he's solidified himself as a star within the WWE Universe despite any concerns about his size.
Velveteen Dream winning the NXT Championship in a Backlot Brawl would have been a let down, and possibly a nightmare for the company given Dream's current alleged status. Karrion Kross has been dominant,
Keith Lee on the other hand has been the other most consistent performer in NXT. His big moment coming at the expense of Adam Cole only made the moment sweeter–in fact, it's appropriate for both of them that it happened this way.
Keith Lee's Time Is Here
Keith Lee wasn't "in the right place at the right time," he'd ascended to the top of the mountain and was ready to take that place on top. His time is here, and this was the absolute right moment–fans or not–for him to become NXT Champion.
Being referred to as "The Moment Maker" is perfect for Keith Lee. When you combine his size with this athleticism, he has the ability to make moments that will never be forgotten. It's the perfect mix for a WWE performer, and the fact that he can do it in NXT is only that much better for NXT itself. Many can argue that Lee belongs on Raw or Smackdown, but this may be a case where he's more needed on NXT.
Historical Significance
We live in a time of health and safety crisis, but it's cross-sectioned with social unrest. The Black Lives Matter movement is one of the most important times in our nation's history, as it proves that while the Civil Rights Movement was impactful, there is still work to be done. At Takeover: In Your House, Keith Lee performed in "Black Lives Matter" gear, making a statement that he should make, and one that many fans (read: white) need to see over and over again.
To have such a moment happen to a performer who is African American only adds to that importance. I am in no way claiming that Keith Lee's win has anything to do with the Black Lives Matter movement–I don't believe it does. Keith Lee is an amazing performer who has gotten himself to the level of a champion in WWE. That transcends his skin color.
But it doesn't negate his skin color, either. Keith Lee is a deserving champion and an amazing representative of any group. That includes the Black Lives Matter movement, and that also includes pro wrestling.