NXT Minus 6: Extreme Rules Horror Show???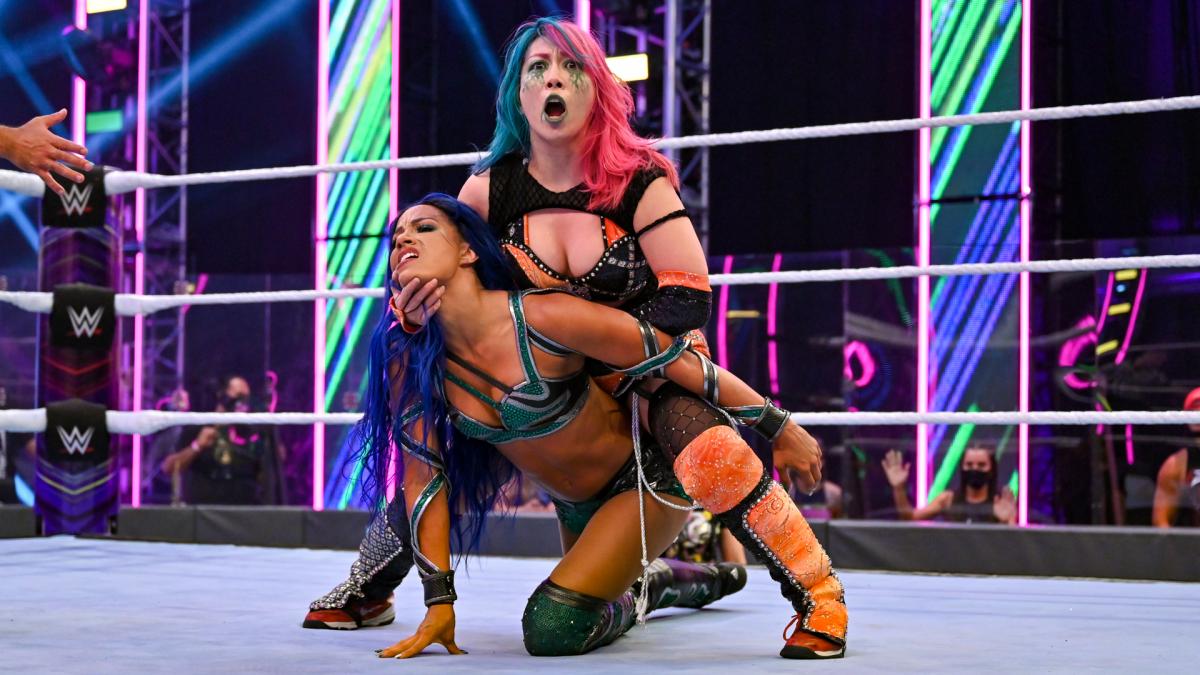 Your resident NXT analyst steps into the "main roster" to review WWE Extreme Rules–the Horror Show!
I'm stepping out of my comfort zone to review a non-NXT show….sort of.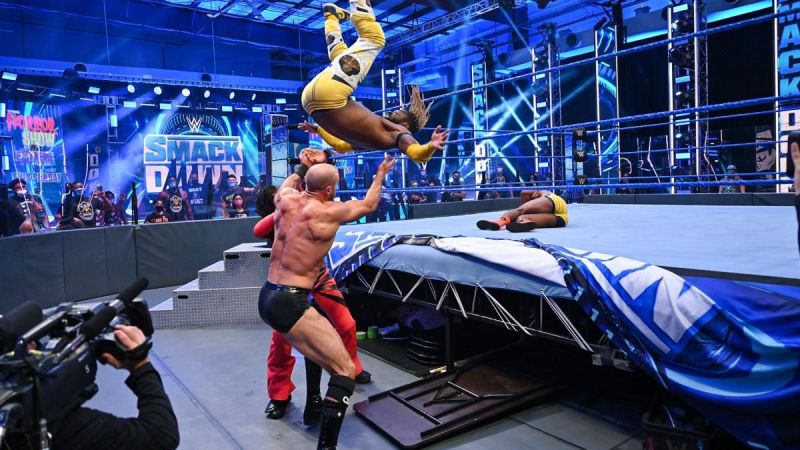 6. New Day versus Cesaro/Nakamura was so good, WWE should retire the table match for about six months to let things cool down. This was a Table Match, not just a match with tables. Almost every offensive move anybody hit directly involved a table. These guys could not have played to the stipulation any better. And much respect to Kofi Kingston for that ending. WWE took a page out of the NXT playbook: Start a show hot with amazing tag team action. 4.5 stars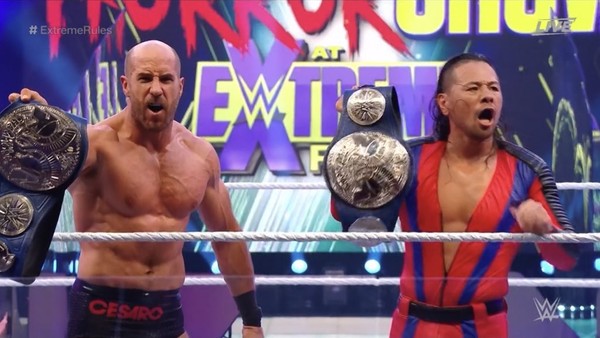 5. Cesaro has quietly turned into this generation's Billy Gunn. He's won tag gold with three different partners: Sheamus, Tyson Kidd & now Shinsuke Nakamura. It's a fine legacy to have, but I would still love to see him get a solo championship title shot at a PPV. Easy story to tell. Credible challenger to anybody. He deserves it.  
4. Pre-show, I was excited for exactly two matches on this card. The first was Bayley versus Nikki Cross. They delivered. Rock solid action. I'm glad they turned her loose & we got to see shades of Crazy Nikki. I liked the ending a lot. Such old school heel work from Banks & Bayley. Subtle, sneaky and effective. If you have to have a dirty finish, this was shenanigans done right. 4 stars. 
3. I would have hated myself if I watched the Eye Quit match. Thank you very much, inventor of fast forward.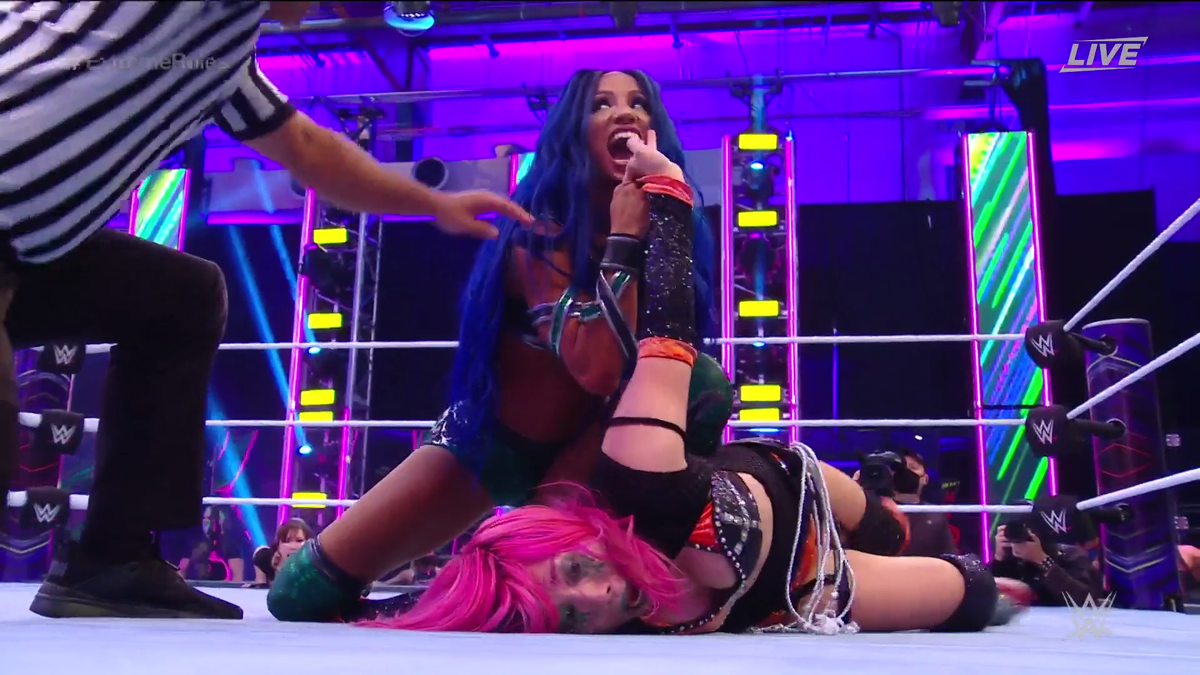 2. The other match I was excited for was Asuka versus Sasha Banks. This was moving into MOTY territory. So much better than Shirai-Banks from NXT GAB. Then…that ending. Damn it that ending. Overbooked, overcooked, RawDown ass trash. How could a match that good have an ending so bad? Why can't WWE let us have nice things? This is the kind of nonsense I have come to expect from WWE, which is why I rarely watch RawDown. That ending pissed me off so much, I honestly did not watch the rest of the show. 4.5 star match with a Jack Shit ending.
1. Overall, I got to enjoy 2 ¾ really good matches. Cesaro took home gold. Nikki got to shine without looking like Pinky to Alexa's Brain. Asuka versus Sasha was inches away from greatness. I didn't plod through the rest, so overall I'd say it was a solid show. Now get me back to Full Sail Arena.
King: Dominik Mysterio Needs To Do This At WrestleMania
Chris King is here with what WWE should do with Dominik Mysterio at WrestleMania in his long-awaited match against his father Rey Mysterio Jr.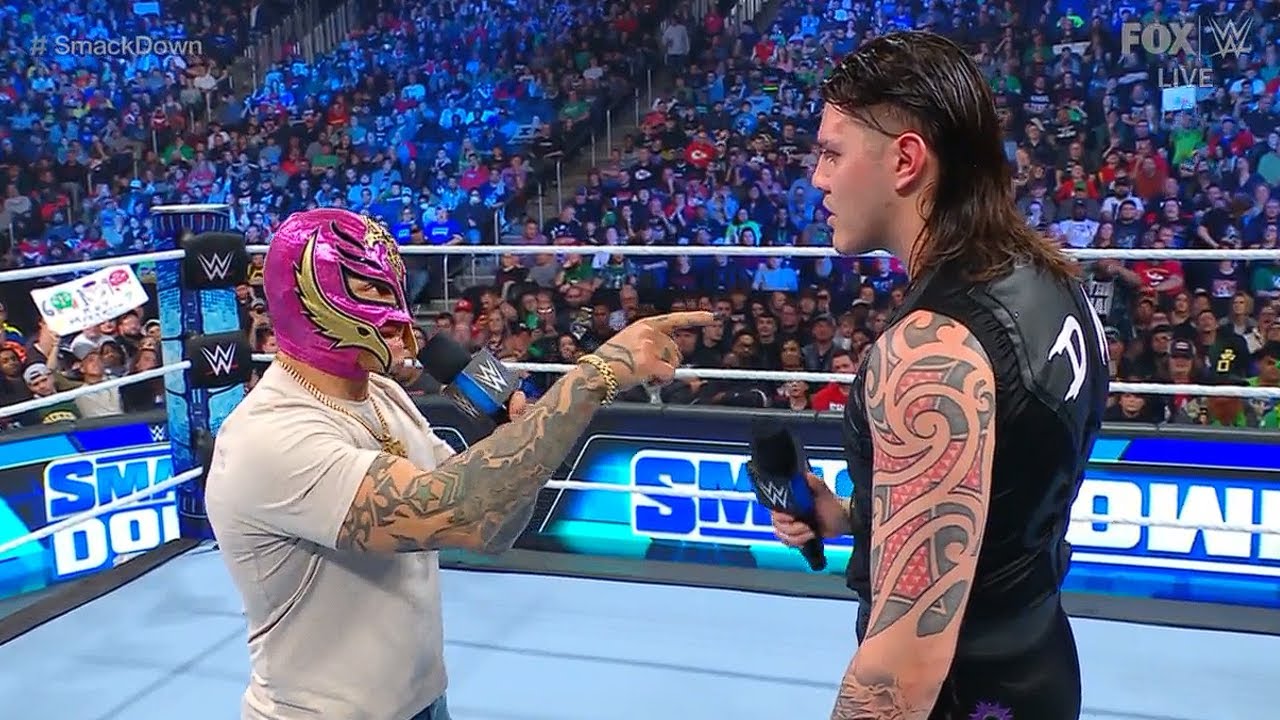 Chris King is here with what WWE should do with Dominik Mysterio at WrestleMania in his long-awaited match against his father Rey Mysterio Jr. 
On this week's episode of Friday Night SmackDown, Rey Mysterio finally snapped and beat some sense into his disrespectful punk-ass kid Dominik. The member of the Judgement Day came out to push his father again for a match on the Grandest Stage of Them All, this time with his mother and sister at ringside. The ungrateful punk told his mom to "Shut Up," as a father even I wanted to jump through the screen and whoop his ass.
Back in October of last year, Mysterio made the emotional decision to possibly quit the company but, instead, Triple H persuaded the Lucha libre superstar to move over to SmackDown to avoid his son. This came after Dominik shockingly turned on his father at Clash at the Castle. Mysterio did everything he could to refuse his despicable son's challenge for Mania but, a man can only be pushed so far. Mysterio will be inducted into the 2023 WWE Hall of Fame and I expect Dominik to embarrass his father during his speech to further this personal feud.
Yes, the WWE Universe hates Dominik and wants to see him get the ever-loving crap kicked out of him but, this feud is missing a special ingredient to capitalize on the biggest heat possible. Throughout this feud, Dominik has made mention of the legendary Eddie Guerrero on several occasions going back to the "iconic" 2005 feud.
I know WWE might not want to go this route but, Dominik MUST come out to Eddie Guerrero's theme at Mania. The disrespectful punk needs to come out in a lowrider to garner nuclear heat. It doesn't matter if The Judgement Day comes out and causes interference for Dominik to get the win, all that matters is that both superstars get the biggest payoff of this nearly year-long feud. Just imagine the Roman Reigns heat after he defeated The Undertaker and multiply that by ten. Dominik portrays the perfect heel and he truly is the missing ingredient that The Judgement Day needed to grow and evolve into a top faction.
King's WrestleMania Rewind: Eddie Guerrero vs. Rey Mysterio (WrestleMania 21)
In the next WrestleMania Rewind, Chris King takes us back to WWE WrestleMania 21, and Rey Mysterio vs Eddie Guerrero in a battle of tag team champions!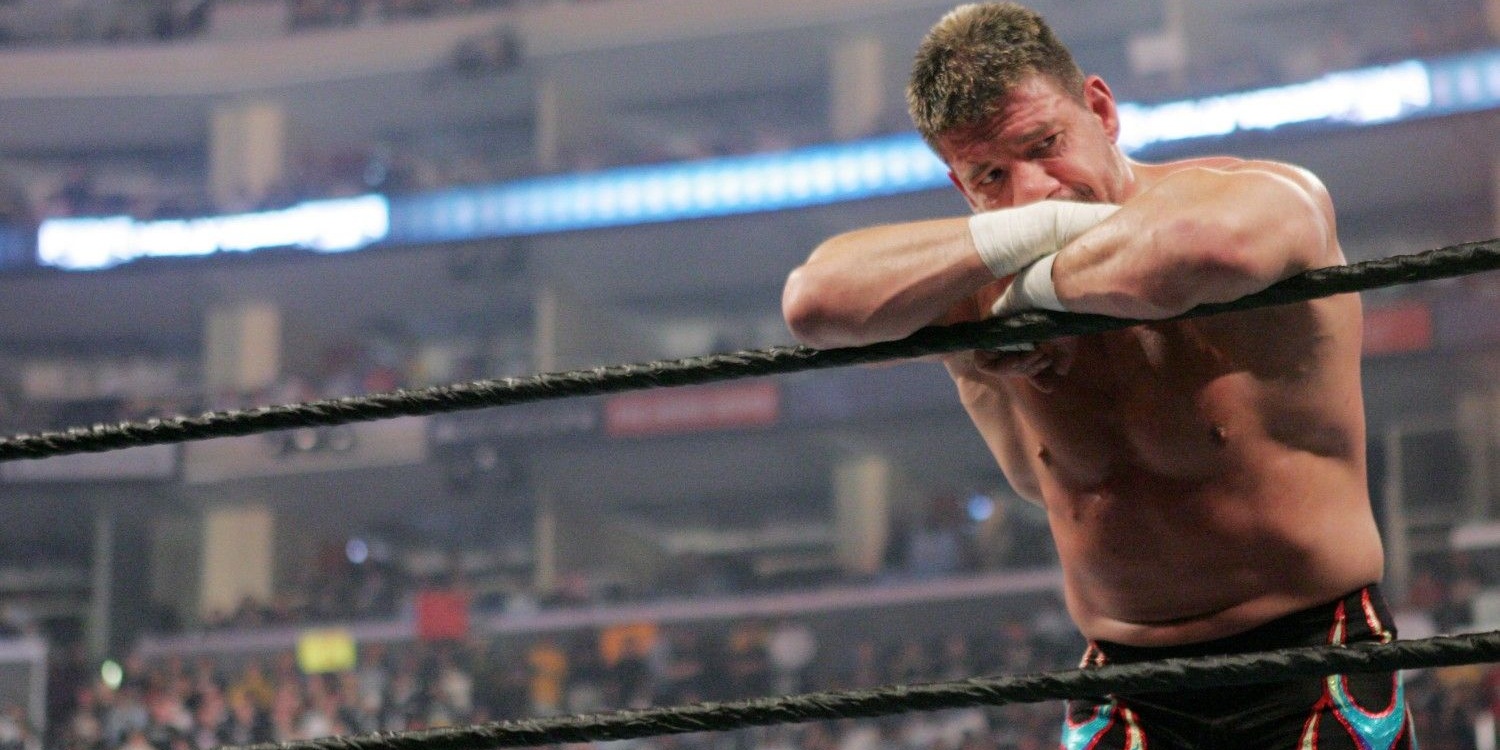 In the next WrestleMania Rewind, Chris King takes us back to WWE WrestleMania 21, and Rey Mysterio vs Eddie Guerrero in a battle of tag team champions!
Chris King is back with his third edition of WrestleMania Rewind. This week he's bringing us back to some 'Latino Heat.' We're rolling back to WrestleMania 21 where Eddie Guerrero faced longtime friend and rival Rey Mysterio.
This would be Guerrero's last Mania match caused by his unfortunate death. Over on SmackDown, Mysterio and Guerrero would become the tag team champions at No Way Out where they defeated MNM.
Chavo Guerrero would get into the head of Latino Heat by making him believe Mysterio was trying one-up his tag team partner. Chavo went as far as to tell his uncle to stop using the Guerrero name.
Guerrero would finally give in to his nephew's manipulation and went on to challenge Mysterio to a one-on-one match at WrestleMania 21. I For the first time in history, both tag team champions would face each other. Guerrero vs. Mysterio was the first match on the stacked card. Both partners threw everything at each other including the kitchen sink in a battle of one-up-manship.  In an incredible high-octane match that saw both superstars delivering counter for counter, Mysterio pulled off the win with a surprise pin roll up.
A few months later, what once was a friendly battle turned into a nasty fight involving the custody of Mysterio's real-life son Dominik Mysterio. After several torturous weeks, both former tag team champions would face off in a ladder match with the custody of Dominick on the line. I forgot how amazing this rivalry was and it's definitely worth a watch. Sadly, we would lose Latino Heat in November of 2005. There will never be another Eddie Guerrero. Viva La Raza!