Cook's Top 5: Unwritten Rules of Wrestling
Noted baseball fan Steve Cook is no stranger to unwritten rules–and neither is his beloved pro wrestling!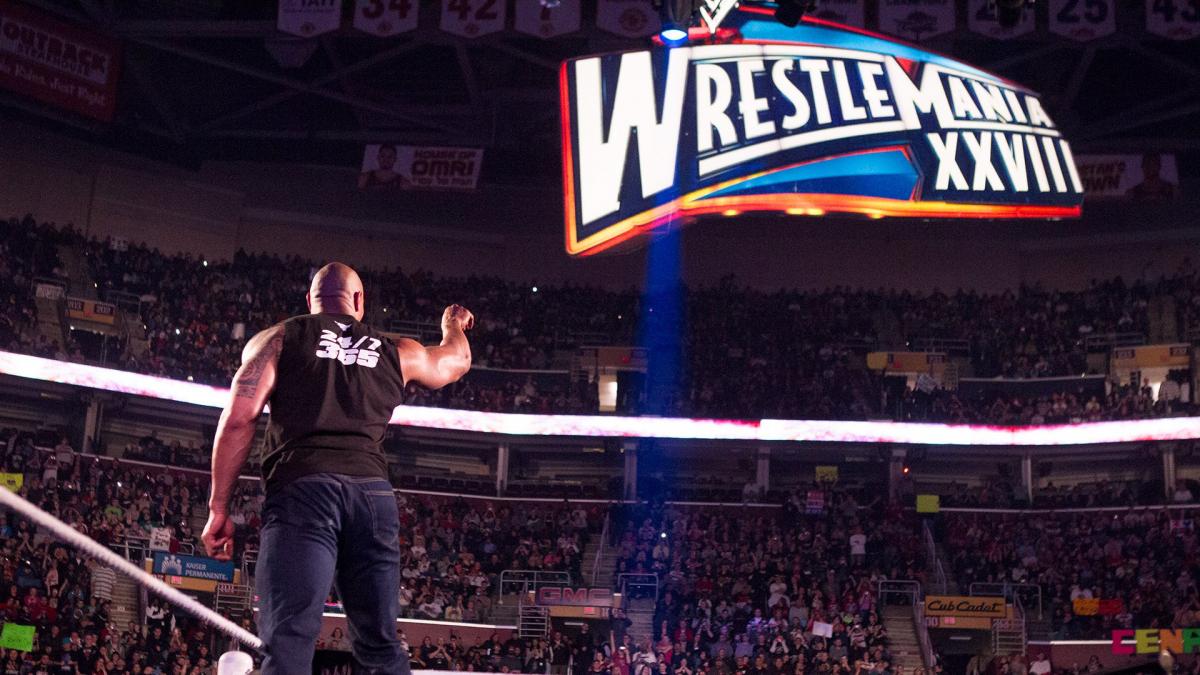 Noted baseball fan Steve Cook is no stranger to unwritten rules–and neither is his beloved pro wrestling!
The unwritten rules.
The game of baseball is largely governed by stodgy old (and young) men that refuse to combine their sport with anything resembling fun. Should some player be seen to be having a little too much fun, the unwritten rules brigade will do their best to put that player back in line and quit trying to make baseball look like something that kids might want to partake in.
Fernando Tatis Jr. found his way on the wrong side of the fun police this week. The 21 year old that leads Major League Baseball in home runs, RBI & stolen bases had the gumption to hit a grand slam on Monday night in the 8th inning when his team was already up by seven runs. How dare he. The opposition, the Texas Rangers, were outraged. Even Tatis' manager spoke against it, and Tatis went to the trouble to apologize.
Now, logical people don't think he had anything to apologize for. Baseball doesn't have a clock. Teams come back from huge deficits in the late innings all the time. There's no reason for Tatis, or somebody else, to keep from adding more runs to his team's total, other than avoiding hurting the feelings of his opponents. Oh, and to avoid breaking those unwritten rules.
Baseball isn't the only form of entertainment with unwritten rules. Pro wrestling has many. Most aren't in place to keep cranky old men from getting their feelings hurt, but there are codes & things you're not supposed to do that aren't spelled out for you. Let's take a look at five of pro wrestling's unwritten rules.
5. You Must Point at the WrestleMania Sign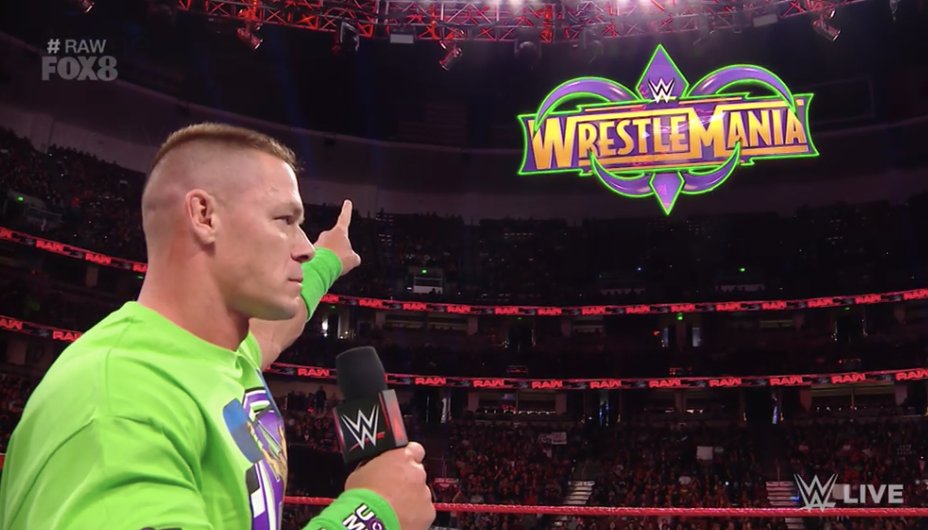 Triple H says that Royal Rumble winners aren't told to point at the WrestleMania Sign. They all do it anyway. Pretty much everybody on WWE's roster points at a WrestleMania Sign at some point before the big event. Why do they do it? I'm pretty sure it's one of the requirements to be booked on the show. If you don't point at the sign, you don't make the show.
4. Shake everybody's hand!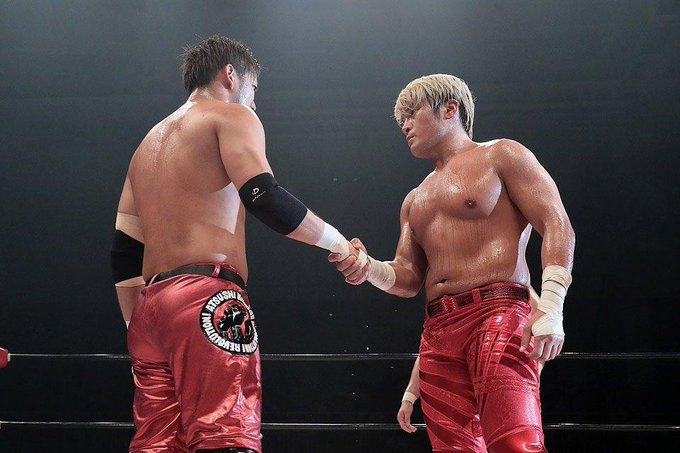 It's a tradition that goes back to the beginning of pro wrestling. Whenever entering a locker room, a wrestler is expected to shake hands with everybody else working that evening. Should they miss anybody, they become the object of scorn & derision. There's also a certain way you're supposed to do it, very light. Which is strange to me because my grandfather preached the value of a tight, firm handshake. Proves you're a man, or some such thing.
Now, I'm not sure if this time-honored tradition is continuing during the Pandemic Era. I suspect it is, or at least it was until there was more of an emphasis on social distancing backstage. I suggest wearing gloves. You never know where some of these people have been.
3. The 5 or 10 count for one member of a tag team to exit the ring after a tag isn't binding.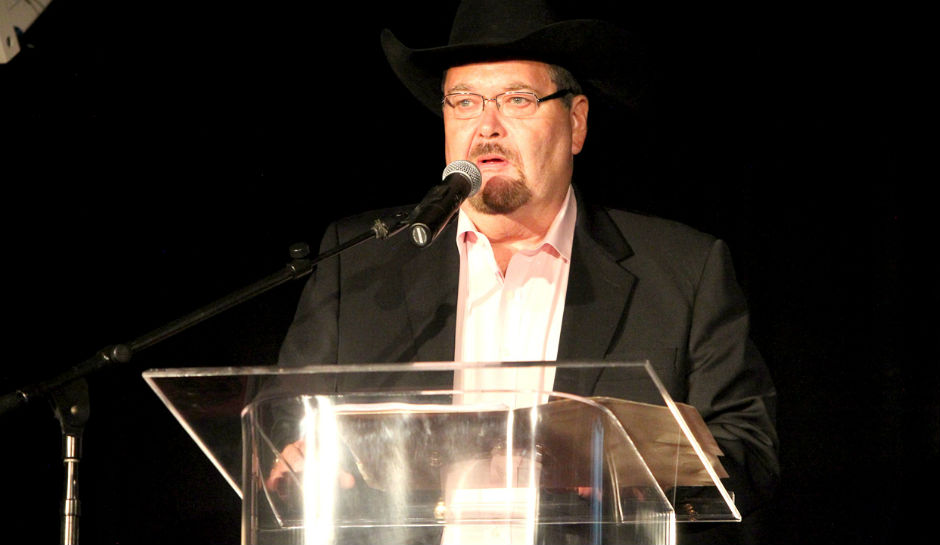 Jim Ross makes a big deal of the referee's count during every single AEW tag team match. He wonders why these damn kids won't get out of the ring & do as they're told. It's become part of his gimmick now, and there are other old school minded folks out there that probably like it.
Here's an inconvenient truth: I have never seen a tag team disqualified for having both members stay in the ring past a referee's count. Not once in my thirty glorious years. I'm not saying it's never ever happened before in some weird match, I'm just saying I've never seen it. Most of the fun of a tag team match involves innovative double-team moves that makes the crowd ooh or ahh. Or, heel tag teams staying in past the count and goading the good guy to try and get in themselves, forcing the referee to put them out while the heels continue the shenanigans behind the referee's back. These things can't happen if stick in the mud referees aren't a little liberal with their counts.
Sorry JR, that's just how it works. Unwritten rule.
2. Don't use another wrestler's signature move.
You wanna get some heat in a locker room? Use one of your co-worker's finishing moves. When a wrestler has spent some time perfecting a move and making people buy it as a finisher, the last thing they want is another dope on the card claiming it as their own.
You didn't see other people in the WWF using leg drops until Hulk Hogan left. Or elbows off the top rope until Randy Savage left. The DDT didn't become a transition move used by everybody until Jake Roberts went away. Super Dragon got a spot on an ROH Do or Die show, and died (didn't get booked again until the CZW feud) because he did a dive that Homicide liked using in his matches. It takes some work on your part to know what moves established stars in a given fed like using, but you better find out real quick.
1. You don't mess with your rival's family.
Wrestling rivalries are only supposed to involve pro wrestlers. Sure, things get emotional during the course of a good feud, but you're only supposed to target your rival. Maybe their friends if they happen to be wrestlers employed by the company. Maybe even a sibling/spouse if they happen to be wrestlers employed by the company.
Family members that aren't wrestlers or have any kind of affiliation with the business other than their family member working in it are off-limits. Any time you go after a wrestler's family members that aren't involved in the business, you've crossed the line. Samoa Joe did it against AJ Styles back in 2018, targeting AJ's wife Wendy. Rey Mysterio's son Dominik became part of WWE storyline canon back in 2005, when Eddie Guerrero took credit for being his real father. Eventually the kid started training because he was sick of being targeted by his dad's rivals. He got tired of other wrestlers breaking unwritten rules.
King's WrestleMania Rewind: Stone Cold VS. Scott Hall (WrestleMania X8)
Chris King is back with another WrestleMania Rewind, looking at the NWO's Scott Hall battling Stone Cold Steve Austin at WWE WrestleMania X8 from Toronto!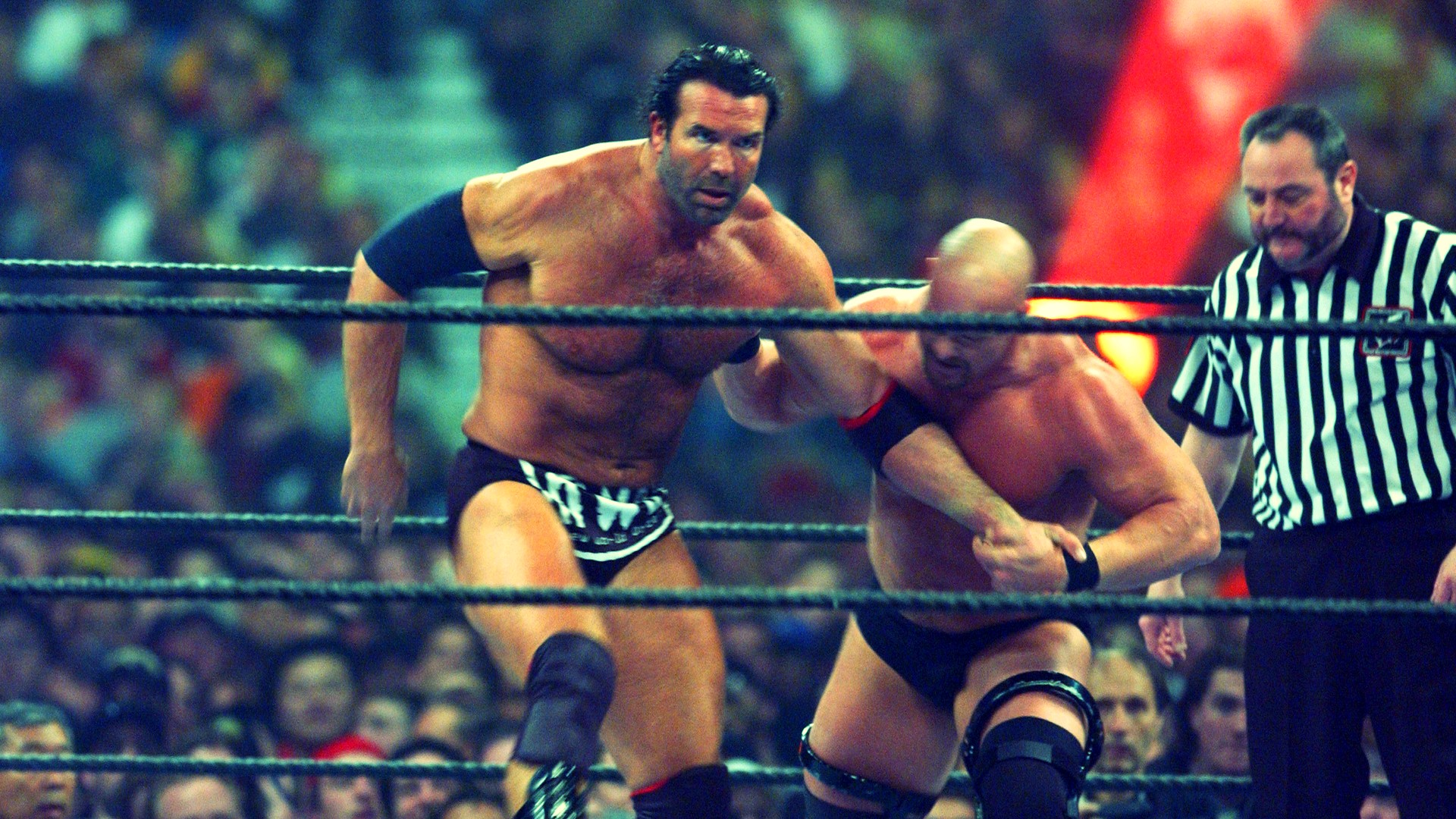 Chris King is back with another WrestleMania Rewind, looking at the NWO's Scott Hall battling Stone Cold Steve Austin at WWE WrestleMania X8 from Toronto!
Chris King is back this week with another edition of WrestleMania Rewind, where he is rewatching all the past Mania matches and feuds. This week you're in for a treat as we look back at 'Stone Cold' Steve Austin vs. Scott Hall at WrestleMania X8.
In late 2001, Vince McMahon bought out his competition WCW and acquired the rights to a plethora of talent including Booker T, Eddie Guerrero, Chris Benoit, and the iconic trio known as NWO. Hulk Hogan; Kevin Nash, and Scott Hall were hell raisers, and what better way to make a name for yourself than take out the two top superstars in the WWE The Rock, and Stone Cold?
The NWO cost Austin his chance at becoming the Undisputed Champion at No Way Out during his match with Chris Jericho. Adding insult to injury, the NWO spray-painted 'The Texas Rattlesnake' with their brand logo just like they did in WCW. As you can imagine, Austin was pissed and out for revenge against the group and primarily Scott Hall.
Hall would challenge Stone Cold to a match at WrestleMania 18. Both superstars beat the living hell out of each other leading up to this highly-anticipated match for who runs the WWE.
The glass broke and Stone Cold made his iconic entrance, and black and white NWO covered Halls' entrance alongside Kevin Nash. With the odds stacked against 'The Toughest S.O.B' could Austin or NWO prove their dominance? Sadly the NWO  broke up that very night when Hulk Hogan came to the aid of his adversary The Rock after their 'iconic' dream match. Stone Cold would ensure the victory with the Stunner. Hall would perform an Oscar-worthy sell over the finisher.
What a time to be a wrestling fan in the 2000s when nothing was impossible for WWE. Who would've thought WCW would go out of business and Hogan would make his long-awaited return to WWE?
King's WrestleMania Rewind: Seth Rollins vs. Kevin Owens (WWE WrestleMania 36)
Chris King takes a look at the most underrated WWE WrestleMania matches, and starts off with Seth Rollins battling Kevin Owens at WrestleMania 36!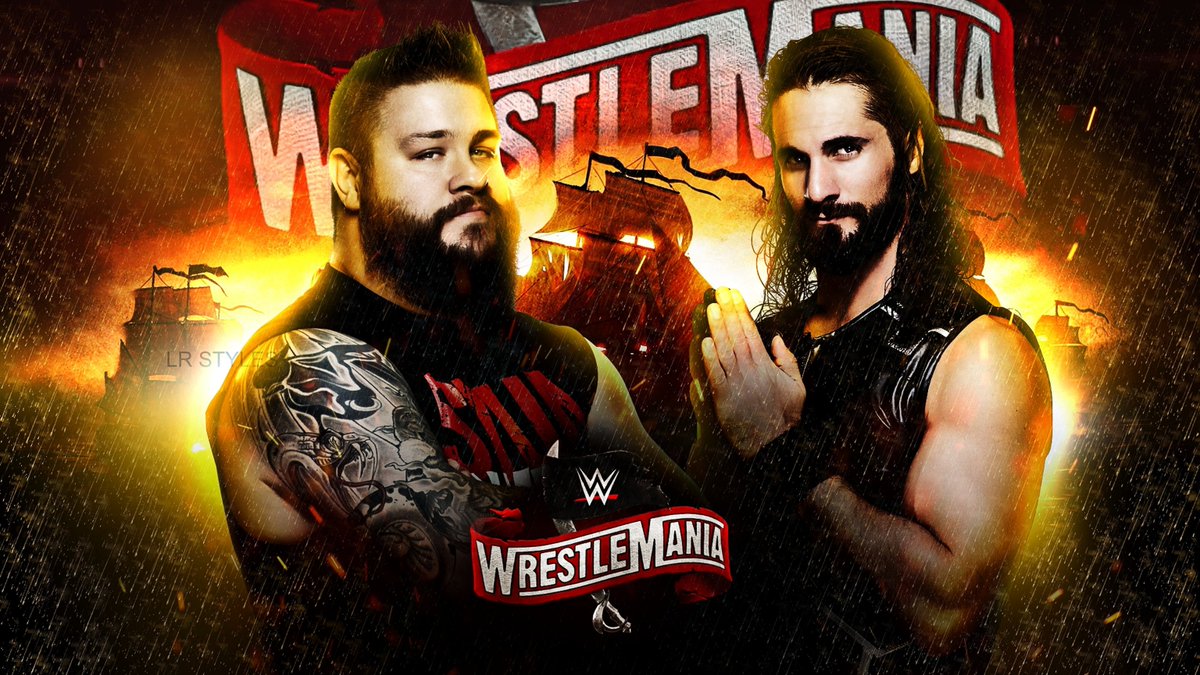 Chris King takes a look at the most underrated WWE WrestleMania matches, and starts off with Seth Rollins battling Kevin Owens in the WWE Performance Center at WrestleMania 36!
Chris King is starting a new series heading into WrestleMania season dubbed WrestleMania Rewind. Each week he'll be going back and sharing his insight over underrated matches at the Show of Shows. First up, is Kevin Owens vs. "The Monday Night Messiah" Seth Rollins at WrestleMania 36.
At the 2019 edition of Survivor Series, Rollins sacrificed himself during the men's traditional match allowing SmackDown to ultimately gain the victory. The following night the self-proclaimed Messiah, berated the whole roster but KO was not having any part of it. Owens quickly became a huge barrier in Rollins' cause for the greater good. The Authors of Pain attacked Owens with Rollins' character in question.
Owens finally had enough of his rival's mind games and torment and challenged Rollins to a match on the Grandest Stage Of Them All. Rollins mockingly accepted his challenge and the match was made official for night one of WrestleMania. Owens came out of the gate beating the holy hell out of the Monday Night Messiah trying to achieve his long-awaited moment at Mania but, Rollins tried to steal a disqualification victory by using the ring bell.
Owens hellbent on revenge provoked Rollins into turning their encounter into a no-disqualification contest where the fight could be taken all over the empty arena. The highlight of the match, was when KO used the WrestleMania sign to deliver a thunderous senton bomb through the announce table. Owens would secure the victory with a Stunner in an incredible match. Despite having no crowd during the pandemic era, both KO and Rollins put on an intense performance under the brightest lights.
In my personal opinion, this was a great feud that helped both superstars in their transformation as compelling characters for years to come.