Cook's WWE Payback 2020 Gambling Picks
Before SmackDown adds any bells, whistles or monkey wrenches – Cook brings the odds for Payback!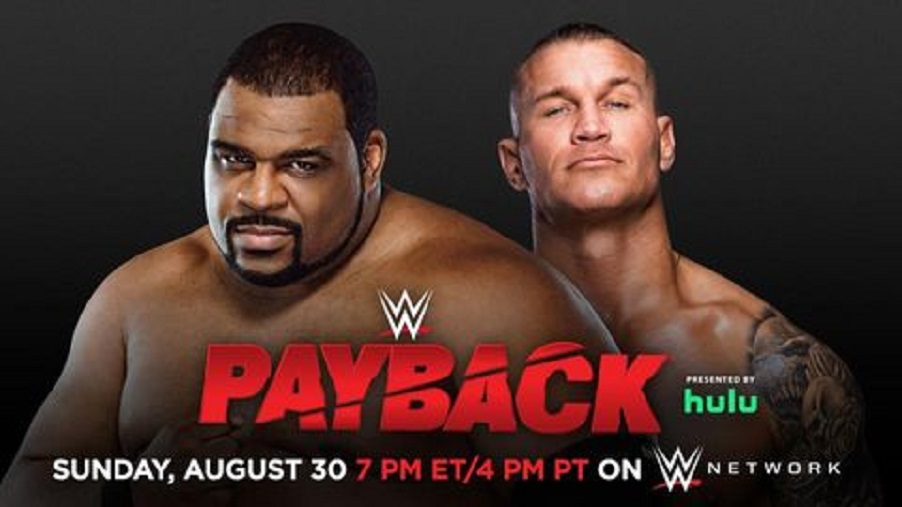 When I first heard that WWE was going to do a PPV the Sunday after SummerSlam, I thought it was a bad idea. For all the usual reasons. "What can they build in a week?" "They expect people to buy shows every week?" "They're killing the business!"
Fast forward to right now, and I'm pretty interested in this Payback show. There have only been four matches announced, but that might be part of my excitement. Three of them really interest me. That's a .750 batting average, which is higher than what SummerSlam would have gotten.
That being said, you can't do it every time. Roman Reigns comes back every so often. Keith Lee only gets one first PPV match on the Raw roster. WWE has a couple of hooks for this show, so I'm intrigued.
Now, for entertainment purposes only, we look at the betting line via BetOnline for Payback!
Apollo Crews (c) vs Bobby Lashley
Bobby Lashley -250 (2/5)
Apollo Crews +170 (17/10)
The oddsmakers really feel like this is going to be the time where Apollo loses his title to the Hurt Business. I've felt like it was going to happen for a while, but it keeps not happening. Apollo Crews keeps hanging on by the skin of his teeth, and with the odds he's getting right now I'm ok letting it ride for another show.
Bayley & Sasha Banks (c) vs Shayna Bazler & Nia Jax
Shayna Bazler & Nia Jax -140 (5/7)
Bayley & Sasha Banks EVEN (1/1)
I'm very intrigued by this match. Bazler & Jax look unstoppable on paper. The combination of Bazler's skill & power with Jax's brute force will be difficult for any team to handle. Put the titles on them, and I don't know who beats them. Other than themselves, since they don't appear to get along too well. Should they get on the same page…unstoppable.
Bayley & Sasha are the opposite of Shayna & Nia in the ring. They overcome their lack of power & brutality with ingenuity. They also have a history of getting along very well…though it's pretty obvious to most observers that there's trouble in paradise. There has been for awhile though, and the Golden Role Models keep on rolling.
I could see this one going either way, with either team splitting in the aftermath. I mean, they might wait until the rematch, but these are two combustible situations. As much potential as I see in Nia & Shayna having a run as Hansen/Brody style dominators, when I see a match this close to call I gotta go with the underdogs. So I gotta ride with Bayley & Sasha Banks.
Keith Lee vs Randy Orton
Keith Lee -120 (5/6)
Randy Orton -120 (5/6)
I already mentioned RIGHT HERE on The Chairshot that I'm a lot higher on Keith Lee making his way to Raw than most. The fact that he's wrestling Randy Orton on this event is a good indication that WWE has a lot of faith in Lee to make a big impact and be a difference maker on Raw. It also shows that they think a match with Lee & Orton means something. There might have been some flaws in the presentation, but overall Lee came off well. He also came off well on social media, defending WWE while not completely burying his concerned fans.
That all being said, get ready for those concerned fans to express even more concern after Payback. This feels like one of those instances where the new guy gets his respect from the locker room & the decision makers. Lee will get his chances to look good, but at the end of the day Randy Orton will get the duke. Losing won't hurt Keith Lee as much as having a poor performance in the ring against Randy Orton would. As long as he holds up his end & shows why he's gotten to these heights, he's going to be fine.
Bray Wyatt (c) vs Braun Strowman vs Roman Reigns
Bray Wyatt 1/3
Roman Reigns 3/2
Braun Strowman 5/1
I can see the argument in favor of the Fiend, or Bray Wyatt, or whichever personality will be defending the Universal Championship on Sunday. He just won it! Giving it up a week later wouldn't do a lot to help Bray's momentum. I can also see this three-way issue continuing on for longer, maybe even involving Alexa Bliss like people seem to want.
I certainly wouldn't rule out the title staying on Wyatt. But come on, its Roman Reigns! The Big Dog! The man who wrecks everyone & leaves! I have to put my faith in Roman to make a triumphant return and get the victory over these two guys that have just been keeping the belt warm for him.
Roman's my pick, but I leave you with this: If Retribution makes an appearance, it will be in this match. Then, all the speculation will be laid to rest, one way or another. Either Roman formed the group to seek his own retribution against a company that tried to leave him behind, or the group sees him as the ultimate personification of the company they wish to destroy.
I'm curious to see which way it goes.