Cook's Top 5: Disappointing Post WWE Runs
In a year full of WWE releases and AEW signings, Steve Cook takes a look back at the most Disappointing Post WWE Runs in his latest Top 5!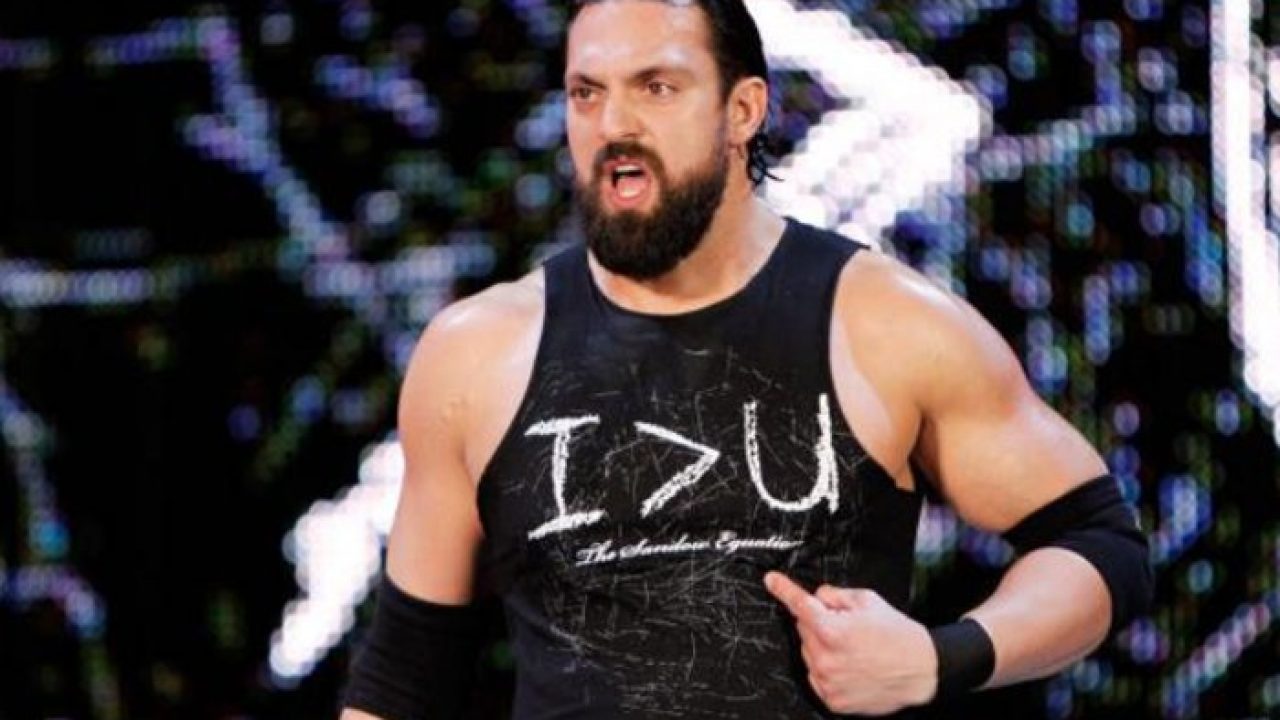 In a year full of WWE releases and AEW signings, Steve Cook takes a look back at the most Disappointing Post WWE Runs in his latest Top 5!
There was a pretty long period of time where it felt like WWE didn't release anybody. It was shocking to a lot of us to see a long list of releases this year, even with the coronavirus and everything going on in 2020. Many have started appearing elsewhere, but I don't think anybody made the initial impression with a company that Miro did this week on AEW Dynamite.
With all due respect to Mr. Brodie Lee, Deonna Purrazzo, Eric Young, the Good Brothers and others that have gotten off to good starts with different companies, none of their debuts drew over a million views on YouTube. People are interested to see what "The Best Man" Miro, formerly known as Rusev, can do without those WWE handcuffs on him.
We've said this before about other people, however. It doesn't always go well. Folks who we thought would blossom without those shackles did anything but. I feel Miro will realize the potential a lot of us think he has, but it's worth looking at the top 5 that didn't.
5. Booker T
Don't get me wrong. Booker T is a wrestling legend. A FIVE TIME FIVE TIME FIVE TIME FIVE TIME FIVE TIME WCW CHAMPION. A two time WWE Hall of Famer. Somebody I ripped a column idea off of. But none of that takes away from the fact that his TNA run was the drizzling shits. It probably had a lot to do with his age, he was already over 40 and had been in the business a long time. Maybe it was the environment, though other ex-WWE guys managed to adapt to TNA's ways much better. Whatever it was, it was clearly obvious from the moment Booker entered TNA that he was there for the paycheck. Nothing more, nothing less. He held something called the Legends Championship and was part of Kurt Angle's Main Event Mafia, but the only thing I remember from Booker's TNA stint is the time he did commentary on Impact alongside Kevin Nash.
Even with Booker's drawbacks during the time period, he could have still made an impact in TNA if he gave the slightest bit of a crap. He did not.
4. Paul London
I might be alone on this one. But I remember when Paul London was considered one of the top young stars in the business. He was a cult hero in Ring of Honor, where fans would beg him not to die when he would try some stupid move. He wound up going to WWE, where he would find a mixture of success & failure. He won the tag team titles with Brian Kendrick and held them over 300 days. It seemed like it was because the bookers didn't care. Once London was released, people thought big things were in store for him.
They never happened. He'd make random indy shots here & there, never really having a consistent run anywhere. He did some darn good shoot interviews, but who would have thought they would be the highlight of his post-WWE run? There was a time where he could have been one of the best in the world, but he never came close to reaching those horizons.
3. Vince Russo
(NSFW obviously since it's Jim Cornette talking about Vince Russo)
Remember back in 1999 when all of a sudden, WWF's lead writer jumped ship to WCW? Vince Russo really wanted all of us to believe that he was the mastermind behind the Attitude Era. Without him, the WWF would have never passed WCW in the Monday Night War, and they were doomed now that he was making the move to WCW. A lot of people actually bought this. Heck, I enjoyed the magazines he produced for the WWF.
As everybody else has said, Russo did well in the WWF because he had an editor. He didn't have one in WCW, and he failed. The attempted pairing with Eric Bischoff didn't go any better, nor did his various runs as the head writer for TNA. Russo definitely had an impact on the Attitude Era. But there were a lot more people with a hand in that than he wanted us to think.
2. Damien Sandow
One of the most popular talking points on the Internet during the mid-2000s was that Damien Sandow was so underutilized by WWE. He got really over doing a Miz stunt double gimmick as Damien Mizdow, and WWE cooled him off immediately after that partnership ended. Everybody thought Sandow would be better served elsewhere, and they thought TNA got a heck of a signing when they ended up with Aaron Rex.
That didn't last long at all. Aron Rex had a brief run with something called the Impact Grand Championship, re-debuted with a "Liberace-inspired" gimmick, and disappeared after that. For somebody that a lot of people said was the future of the business, he didn't do much once those WWE handcuffs were taken off. He left Impact Wrestling to go into acting, which I have no evidence of leading into anything. I will say his run in the reborn NWA last year as Aron "Shooter" Stevens was solid stuff, so the guy definitely has a place in the business. Just not as King God of everything like people wanted to tell us back in the day.
1. Bret Hart
We kind of had an idea that WCW would screw it up somehow. Still, it was almost foolproof. Bret Hart had been one of the hottest heels in wrestling during 1997, not to mention one of the WWF's top workhorses for the past twelve years he'd been with the company. He had finally overcome the doubters that questioned his charisma. Add in the fact that Bret's departure from the WWF still ranks as one of the most controversial moments in wrestling history, and there's really no way that WCW shouldn't have been able to capitalize off of signing Bret away from the WWF. He had every bit of momentum going for him when he arrived.
They managed to piss away all of that momentum, and then some. Can you name five things Bret Hart did in WCW? Here's what I got:
-Debuted as a special guest referee and acted like Sting got jobbed & Hogan tapped when neither happened
-Tricked Goldberg with a steel plate
-Asked who Mean Gene Okerlund was to doubt El Dandy
-The Owen tribute match with Chris Benoit
I got to four. Add in "be part of some random halfass NWO reboot" and there's five I guess. Even before Bret's brother was killed on a WWF PPV event, pretty much killing whatever passion Bret had left for trying to make things work in WCW, and long before Goldberg kicked Bret's head off and ended his career, Bret's WCW run had already set the standard for worst run after leaving Vince.
Did I forget any? Let me know! (And before anybody asks, I didn't include CM Punk because nobody thought he would blossom in UFC.)