Mishal's Top 5 Greatest Wrestlers Not Signed With WWE
Mishal checks back in with a Top 5 that is surely to spark some discussion–who are the best wrestlers not signed with WWE?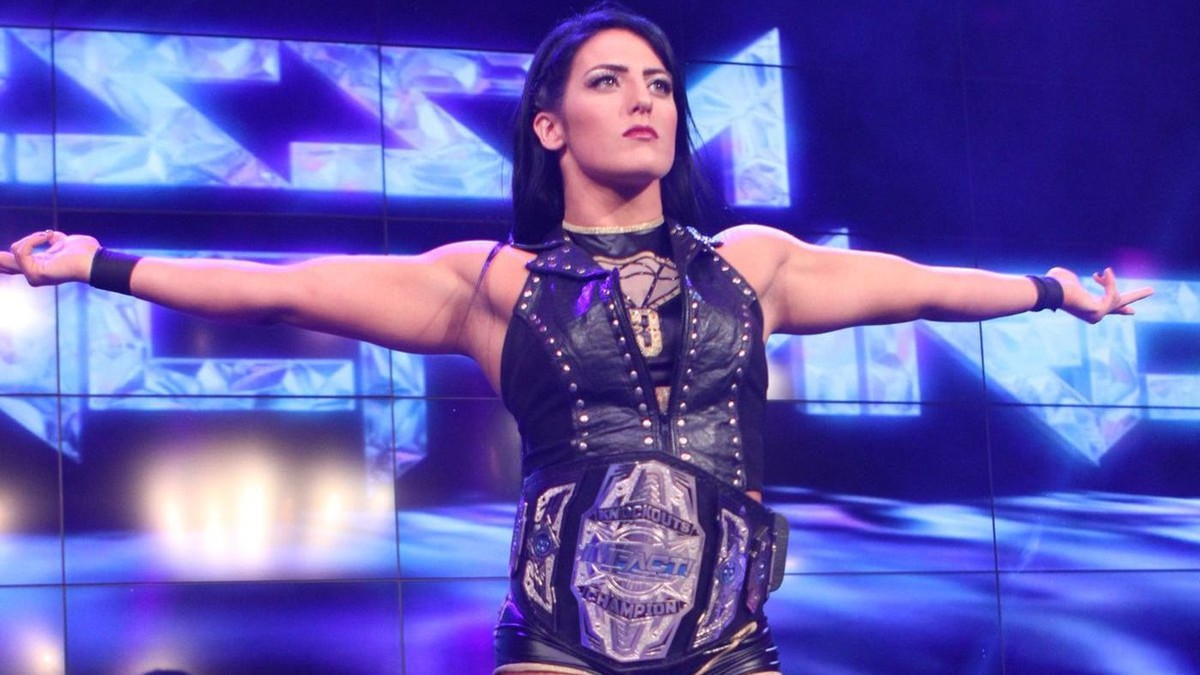 Mishal checks back in with a Top 5 that is surely to spark some discussion–who are the best wrestlers not signed with WWE?
It's the age-old question among wrestling fans; who is the best wrestler in the world?
In any sport, in any profession, in any aspect of modern life, we as human beings always clamour, argue & debate who is the 'best' in any field that we choose to involve ourselves within.
Professional wrestling is no stranger to this, in fact, if you've ever met a professional wrestling fan, we're 10 times more aggressive than any other kind of fan you'd likely come across at any point in your life. Despite this being one sport where all of us can bask in the beauty of what athletes do in the ring, a lot of us tend to draw battle lines between our own likenesses & rely on establishing our favourites as the 'superior' ones above any other wrestlers on any other brands.
Within mainstream professional wrestling, we so often see the biggest names under WWE's banner referred to as the very finest on offer to every audience out there, the 'Cream of the Crop', if you will. But to many fans who's eyes are solely on Vince McMahon & company, the industry is packed with so much talent it could make your head explode.
And that is why we're here today, to take a quick glance at some of the immensely talented men & women lurking outside the world of WWE, with just as much talent as the likes of Roman Reigns, Drew McIntyre, Becky Lynch, Seth Rollins, Asuka, Adam Cole & whoever else you can name off the tip of your tongue.
Each star on this list is well worth the hype despite never signing for the 'Granddaddy' of sports entertainment, and despite never being recognized by a company commonly displayed as the standard-bearer for the business, still hold their own in every regard compared to those in wrestling's No.1 spectacle brand.
Obviously this list lies heavily within my own personal preferences, but for now, here are some of the greatest wrestlers that WWE is still yet to sign.
Honourable Mentions
MJF – Arguably the hottest young star in the business right now. MJF has everything a superstar in or out of WWE should possess, from the solid in-ring work rate, incredible character work, embodying his character in every appearance he makes & cutting amongst the finest promos in the business right now. The only reason the man isn't higher on this list is due to the limited amount of time we've spent with him on screen as opposed to some of the other names down this list, but it doesn't remove from the insane potential MJF possesses at his age.
James Storm – While the heat & anticipation of a James Storm arrival in WWE is at this point, long gone for most fans, there's no denying what a missed opportunity the man would have been for WWE's product. Storm, in my opinion, is one of the most underutilized & overlooked stars professional wrestling has had over the last decade, including his lengthy tenure in TNA. It's hard seeing someone who is the total package when it comes to being a star in the industry, and even though he isn't signed to the bigger industry leaders, his work with NWA currently is still absurdly good.
Kazuchika Okada – No performers on this list (bar one) have managed to produce the quality of wrestling over the last number of years that Kazuchika Okada has. Okada is an in-ring performer that has few equals, presenting himself on an entirely different level opposite anyone he faces. The aura he carries with him, his methods of storytelling & physically demanding style of wrestling make him an entity for fans to bask in. The reality of Okada working under the WWE banner are slim not just based on realism, but the companies horrendous track record with Japanese talent (such as fellow former NJPW member Shinsuke Nakamura) is the starkest reminder of why we'll likely never see the man enter Titan Towers.
The Top 5 Wrestlers Not Signed To WWE
5. Jay Lethal
Jay Lethal is somewhat of a forgotten locker room leader in the professional wrestling world. The former TNA star once referred to as 'Black Machismo' & multi-time Ring of Honor Champion is a name many, myself included, are shocked to never see step foot in a WWE ring, whether that be past or present. Having been such a staple in both companies for so very long, Lethal strayed on a different path as opposed to the veterans around him who swung over to the opposition.
Much like James Storm who was mentioned earlier, Lethal has a degree of loyalty to the smaller competitors outside WWE who allow him to explore his own character under his own accord. While the likes of AJ Styles, Samoa Joe, Eric Young, Consequences Creed & dozens of others tested the waters under Vince McMahon, Lethal seems happy where he is & has been over the years.
His work in ROH, in particular, has been nothing short of extraordinary. Featuring a run with basically every viable title the roster competes for & incredible matches against the likes of The Briscoes, Silas Young, Christopher Daniels, Cody, Hangman Page & Adam Cole which have further cemented his status as one of professional wrestling's most criminally overlooked talents. It's unlikely and at this point a guarantee, that Jay Lethal will never see the lights of a WWE arena, which I think is for the best considering the incredible resume he's built up under his own creativity.
4. Nick Aldis
Now, this one puzzles me.
By every measure that we can possibly muster, Nick Aldis is the epitome of what WWE looks for in their top stars, at least historically. The former 'Gladiator' has come a long way since being the vanilla heel of a bland British-led faction in TNA just as the 2010s rolled around, he's managed to turn himself into your traditional, old school wrestling heel that works shockingly well within the current landscape.
Nothing about the man doesn't embody the star that a brand like WWE yearns for whenever developing those who will carry their brand over the course of months or years, he's the total package. While his in-ring work may not be the most flashy or complex when levelled against some of the surrounding talents in the industry, the man carries himself like few other characters in the business. Where he lacks in the ring, he makes up for with his insane ability to standout on-screen. His promo work is stellar, the character he presents is hateable but also incredibly charismatic & for old school wrestling fans like myself, he blends nostalgia into his programs in a way that never seems outdated, much like someone like Randy Orton does to many.
Nick Aldis is always one who gets a lot of flack from wrestling fans for some reason, but that's never been an opinion I share considering how solid his current work has been under the NWA & his limited time in AEW. Like almost any style of wrestling, he's not a flavour for everyone to enjoy, but in my eyes, he'll always be a talent capable of reaching the highest points in the industry should he be given the shot to do so.
3. Alex Shelley
I'm going to tell you all something, Alex Shelley is one of the finest professional wrestlers I've ever watched in my entire life.
Understandably considering how many names everyone on the internet or elsewhere hurls around this name may come across as somewhat of a random draw, but Shelley deserves so much more than what he's been given in his career up to this point. Nothing about this is to say what he's accomplished at this point in time is any 'minor' feat, Alex Shelley has crafted a body of work so incredible it sometimes baffles me how he's never been at the top of the food chain for any of the brands he's been under.
Shelley oozes energy & charisma both in the ring & on the microphone that is somewhat infectious when you sit down to watch him. The in-ring style he puts on offer is fast-paced, never slows down & will always have you engaged regardless of your taste. On top of his wrestling, he has a personality perfectly suited to carry any segment on any show, one that can be hilarious without ever breaking the tone of the story he's trying to convey. As far as not receiving dues in the industry, Alex Shelley is one of those wrestlers who have always & will always deserve better than what he's accomplished, just simply for being one of the most consistent & passionate professional wrestlers I've had the pleasure of watching at home or live in person.
As much as I love his current partner in Chris Sabin, everyone should take a minute to check out just how awesome Shelley is when handed the spotlight anywhere he goes.
2. Tessa Blanchard
Charlotte Flair is always lauded as the era-defining 2nd Generation women's wrestler that blazes a path in her journey to success like nobody else around at the moment. This is true, and anyone who keeps track of 'The Queens' record on RAW, SmackDown & NXT should know, Charlotte Flair is one of the most genetically gifted athletes on the planet right now, no matter where she goes, success follows right behind her.
That being said, she isn't the only 2nd generation wrestler who's broken barriers over the last few years, because Tessa Blanchard has a lot under her name to brag against the industries finest.
Her recent stint in TNA alone is nothing short of astonishing. Competing against the likes of Sami Callihan, Michael Elgin, Brian Cage, Ace Austin & Eddie Edwards, transporting the Knockouts Division into a new era & most importantly, being crowned the first-ever woman to win the Impact Wrestling World Championship sets her up as not just one of the most vital talents around, but one that is breaking boundaries similar to 'The 9th Wonder of the World' Chyna did back in the late 1990s. Blanchard has managed to break the very boundary of simply being restricted to the confines of a division based on her sex and is instead blazing a trail unlike anyone else currently active around her in any other brand.
While she's currently up in the air following her departure from Impact Wrestling just a number of months back, it's obvious that she's a hot commodity to both WWE & their newly found competition in AEW, who are in desperate need of someone to shove their women in the right direction considering the state the talent is under right now.
1. Kenny Omega
I'll put it simply so what I actually think is muddied up by my clear bias when it comes to this particular talent, but Kenny Omega has proven on more than one occasion that he's arguably the best professional wrestler working today.
Omega has put on a plethora of 5 (and sometimes, 6) star classics in NJPW, ROH or AEW where he currently resides. Going from being a WWE developmental reject who had his quarrels with the creative process to one of the most highly-praised & unique performers of our generation, the fact that Omega is still young & has a long time left to move audiences around the globe is an incredible re-assuring thought for anyone worried about the future of wrestling. Omega is one of those wrestlers who always brings something new to the table in any of his matches, being an incredible storyteller, a damn good promo under the right environment & like I said, possibly the best talent working today.
Currently, I'll admit that Omega's work tends to pale in comparison to his historic run at the top of the mountain in NJPW where he & Kazuchika Okada blew the roof off of every arena they worked in front of in some of the best matches of the decade so far, but it's clear that AEW knows that Omega is essentially their secret weapon, and to think his future doesn't involve a long-awaited singles run in the company would be foolish to think under any metric. The level of talent he possesses is enough to make him into a star almost instantly since he's already proven he can carry a brand much as he did over in Japan until AEW came into existence.
Kenny Omega is in the group of talent we can call the future of professional wrestling, heck, he could even lead that group depending on where you stand in terms of taste or preference. One thing is for sure, WWE has certainly not come knocking at Kenny Omega's door for the last time, and if their intensity for currently signing talent is any indication, that will happen sooner rather than later.