Nerd Review: Black Panther (2018)
The BWN Crew is back with a look at Marvel's 2018 instant classic, Black Panther, starring the late Chadwick Boseman in the title role.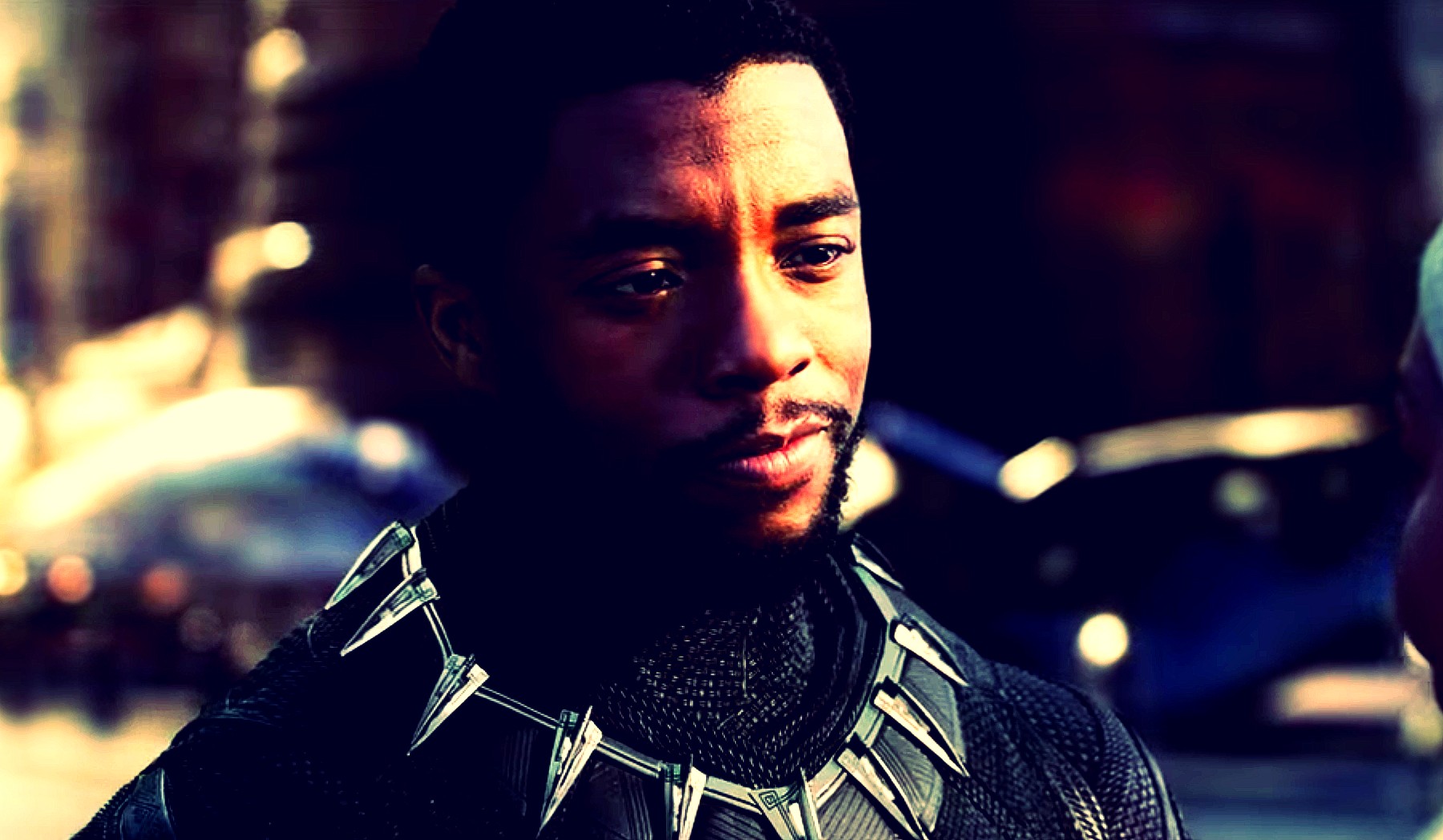 The BWN Crew is back with a review that hits home this week, as they look at Marvel's 2018 instant classic, Black Panther, starring the late Chadwick Boseman in the title role.
Welcome to this week's edition of the Nerd Review!  Every week the Nerds give you their take on a different classic from the Nerdosphere.  This week the DPP, Dave and Patrick pay tribute to the late Chadwick Boseman and review Black Panther!
The Flick:  Black Panther
What's it About:  In the wake of his father's Prince T'Challa takes his place as king of the African Nation Wakanda, a country technologically advanced and hidden from the outside world.  As T'Challa wrestles with his newfound responsibility as King and protector of a nation of people, a ghost of his father's past threatens to destroy Wakanda.
Metacritic Score: 88
The Nerds' Take: Black Panther (2018)
Dave:  It has been several days now since the world got word that we had lost Black Panther star Chadwick Boseman, at the age of 43, to colon cancer. In a year that has been one steady stream of tragedy, heartbreak, and disappointment, the loss of Boseman hit especially hard to those who proudly embrace nerd culture and even harder to fans of Marvel Comics and the MCU. To honor Chadwick Boseman, the pick for The Nerd Review this week was quite easy to make, although this review will likely not be like any of our others before.
The Black Panther character actually made his debut in 2016's Captain America: Civil War. That movie tackled one of the most iconic story arcs in Marvel history and yet, to many, it was Black Panther that stole the show. This led to a stand-alone film in 2018 unlike any film before it. Black Panther is the phenomenal story of T'Challa, played by Boseman, as he assumes the mantle of King of Wakanda in the wake of his father's death in Civil War. His rule is soon threatened by Killmonger, played by the equally excellent Michael B. Jordan. The conflict between the two rivals takes center stage, but there is so much more going on here than just that. Overshadowing everything is Wakanda itself, a nation built on top of a meteorite of vibranium, the strongest metal on earth and the metal that makes Captain America's shield so special. The vibranium is more than a mere metal though; it is a conduit to technology much more advanced than anything else on the planet. But, Wakanda has chosen to hide its true nature from the rest of the world, portraying itself as a third-world country of farmers rather than the most powerful nation on the planet.
Part of what makes Boseman's performance so memorable is the internal struggle he has. On the one hand, he is sworn to protect the people of Wakanda and there is a definite concern that if the true nature of the nation is discovered, it will be exploited by the rest of the world. On the other hand, T'Challa recognizes the good the Wakanda technology could do for the world, especially people of color who have been oppressed for centuries. Killmonger essentially accuses him of turning his back on their people but once Killmonger has the power, his vision of how to level the playing field is nothing short of genocidal in nature. Everything mixes together beautifully in one of the greatest super-hero movies ever and a film that elevated the Black Panther character to never before achieved status.
To say Black Panther was a world wide phenomenon would be a gross understatement. The move made $1.35 billion world-wide and was nominated for best picture, a rare honor indeed for a movie of this type. The financial success is only a minor part of the story. The story resonated, loudly, with persons of color all over the world. As to the reasons why, I feel it would be speculation of the worst kind for a 51-year-old, white male like me to even try to hazard a guess. But there is little question, especially when watching the movie back as I did for this article, that it speaks even more poignantly to the issues that African-Americans have dealt with in 2020. At the center of Black Panther is the idea of a nation of black citizens who have the power to do something about the manner in which they have been oppressed for centuries. T'Challa faces the quandary of whether to help others who, as Killmonger says, look like him, or whether to turn a blind eye, making the problem even worse.
The cast of Black Panther was fantastic. In addition to Boseman and Jordan, 95% of the cast was black, including director Ryan Coogler. This was unheard of in 2018 and the fact that they delivered on so many levels, hopefully, opened the eyes of the world that making great movies had nothing to do with the color of one's skin, but on the quality of the actors involved.
As for where Black Panther goes from here, that is anyone's guess. Boseman cannot be replaced; the Black Panther character, on the other hand, can.  If Disney chooses to follow the comics, Shuri did replace T'Challa as a Black Panther when T'Challa ends up in a coma because of Doctor Doom. The Black Panther sequel was supposed to begin filming in March of 2021 and many accounts have indicated that right up until a week before his death, Boseman thought he would beat his colon cancer and be able to resume filming. The franchise will go on. That much is sure. It means too much to too many people and has too many ties into what the MCU wants to do. Will it be the same without T'Challa or Boseman? No, but its triumphant return, in the face of this terrible loss, might be one of the great comebacks in cinematic history. As for the original Black Panther movie nothing more can be said except…..Wakanda Forever!
Dave's Rating: 5/5
Patrick:  I didn't have the opportunity to share my thoughts of Chadwick Boseman on Sunday with the rest of the Bandwagon Nerds crew, although I did speak of him at length on The Greg DeMarco Show.  Even so, this review will be less of a review from me and more of a tribute to Boseman and the most culturally relevant film in the Marvel Cinematic Universe.  There is no need revisit the plot here (although it is a terrific superhero origin story), it really is secondary to the film's unabashed celebration of African Culture.
From the moment director Ryan Coogler's opening scene, the audience knows they are in for an Atypical movie film experience.  Coogler gives us a history of Wakanda and by extension a review of centuries of African colonization and oppression.  Wakanda stands alone untouched, hidden away from the outside world protecting it's secrets and allowing it's culture to thrive.  That attention to heritage and history permeates every action taken in the film by it's characters.  It permeates every detail in it's presentation and there are really two men most credit for this: the aforementioned Ryan Coogler and the late Chadwick Boseman.
It's no secret that Boseman took the role of T'Challa as something more than a part in a film.  He was very vocal speaking about the responsibility he had to black moviegoers to do justice in his role as T'Challa, the first black superhero lead since blade.  Boseman challenged his peers, his director, and even the studio regarding every detail of the film.  He knew the opportunity in front of Coogler and the cast and he knew how to explain his position in ways that make a lot of sense.  Even the importance of a proper accent was viewed as vital.  Boseman in an interview with Hollywood Reporter why he challenged the studio over T'Challa not speaking with a British accent, ""It felt to me like a deal breaker…I was like, 'No, this is such an important factor that if we lose this right now, what else are we gonna throw away for the sake of making people feel comfortable?"  He went even further in explaining it to the LA Times, "I said that would not be fine because if we did that, that would be saying that [Wakandans] had been colonized."  Boseman's attention to details such as this one, Wakanda was never touched by colonization, creates a real sense of pride for a black audience that I as a white man can never completely understand.  This is just one aspect. Throughout the film you see both large and small celebrations of Africa.  From costuming to the deep reverence for ancestry Boseman, Coogler, Michael B. Jordan, Letitia Wright…everyone involved in this film celebrates a marginalized nation and people.  The word was ready for the film too.
The film stood out to me not only because of the money it brought in, but also it's longevity in the theater.  It is the only time I can remember a MCU film remaining in the theater for more then the standard month or so as it was still running when its successor, Captain Marvel debuted.  It really does show how important representation is in film.  With Boseman's passing, Marvel/Disney has more than a hole in their casting to fill.  They are faced with a chasm to fill as Chadwick Boseman was more than an actor in a role. He was a leader and a torchbearer for the MCU.  Happy trails.  As for Black Panther, this movie is far beyond a superhero film, it is a cultural touchstone in the superhero genre that transformed the future of the genre.
Patrick's Rating:  5/5
DPP: The story of Black Panther actually begins for the MCU in Captain America: Civil War, where King T'Chaka of Wakanda is murdered in an explosion.  His son, T'Challa (Chadwick Boseman), takes over as King and dons the Black Panther mask.  The Black Panther movie itself begins with the T'Challa returning to Wakanda to take the throne as King and introduce us to this incredibly technological world.  Wakanda is a hidden civilization in Africa, isolated from the problems of the world, with technology unlike anything ever seen before.  This is where vibranium originates from…a virtually indestructible, bullet proof metal, and what was used to create Captain America's shield.  This movie does a beautiful job of showing just how advanced this culture is, and how integral they are once they open their doors to help the rest of the world.  Besides the Captain's shield, vibranium was used to create weapons.  Their science is used to create a new arm for Bucky.  And in Avengers Infinity War, the technology is used to remove the infinity stone from Jarvis.
Black Panther is a rare chance to show off a whole different culture in the comic community.  A basically all black cast with a black superhero leading the way, along with African inspired outfits and rituals.  The story is well done telling the story of T'Challa losing everything and having to earn his right to take the throne as King of Wakanda.  Michael B Jordan playing the role of Killmonger is perfectly cast.  As we've said before with Marvel movies, they do a great job of casting the right people for the roles.  It's difficult to find a better standalone Marvel movie than Black Panther.  This movie does not specifically need any other part of the universe to fully understand the story they are trying to tell, and that makes it just that much more enjoyable.
DP's Rating: 4.25/5
Nerds Rating:  4.75/5