NOAH WEEKLY NEWSLETTER VOL.100 ~ 13TH SEPTEMBER 2020
Hisame gives us all the final details leading toward the N-1 Victory and Mohammed Yone's 25th Anniversary show!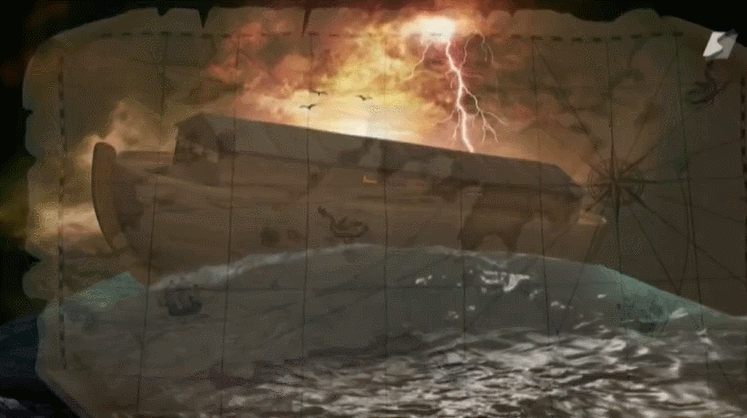 Hisame gives us all the final details leading toward the N-1 Victory and Mohammed Yone's 25th Anniversary show!
NEWS
Haoh's GHC Junior Heavyweight title challenge
After being told that jumping the champion after a match and having two other guys with you to beat him down was not the way to challenge for a title, and that he would need to prove himself in the ring if he wanted one by Kotaro Suzuki, Haoh has finally won his right to challenge. Haoh pinned Kotaro Suzuki at NOAH's Kanazawa show on the 13th September. STINGER were not impressed (they very rarely are), and protested the win but as Haoh pointed out to Kotaro on the microphone, the challenge was now settled. Kotaro had no choice but to agree, and the title challenge has been set for the final night of N-1 Victory on the 11th October in Osaka. With Haoh challenging for the singles title, fans want to see Tadasuke & Nioh challenge for the GHC Junior Tag titles.
Katsuhiko Nakajima's plans for N-1 Victory
Katsuhiko Nakajima announced his typically cocky plan for the N-1 Victory, which doesn't include winning, but rather losing every single match and winding his opponents up in the process by threatening to do things like knock them out and then get himself counted out. He has also hinted that you will "understand my true intentions soon".
He has still not spoken of his reasons for betraying Go Shiozaki.
YO-HEY, Daisuke Harada
Struggling in the NOAH juniors where everyone has branched off into groups of three (Kongoh, STINGER and FULL THROTTLE), Daisuke Harada and YO-HEY have been at a disadvantage. After their time limit draw against FULL THROTTLE on the 13th September 2020, Daisuke Harada announced that they would be bringing in someone on the 26th September 2020 in Niigata. The identity is secret, but Harada has hinted its someone he knows well, and who shares the same "aspiration" as him. Fans are hoping this mystery person will be Junta Miyawaki (other fan theories are Hitoshi Kumano or someone from Dove).
Shu Nishinaga celebrates 30 years in wrestling
NOAH's senior referee, Shu Nishinaga, celebrated 30 years in wrestling on the 20th August. Nishinaga started his career when he worked part time in All Japan as a student, but everything changed one day when Giant Baba asked him to be a referee. After that he became a full time member of the promotion, and debuted in August 1990. Nishinaga would stay with All Japan until 2000 when he walked out with Mitsuharu Misawa and has been with NOAH for the last twenty years. He was handed a bouquet of flowers on the 13th September in his home prefecture of Kanazawa, by fellow referee, Nakayama. Go Shiozaki (not only the GHC Heavyweight Champion, but also the head of the NOAH Wrestlers Association), made a speech after his match to thank Nishinaga for his care of them on behalf of the roster. Touchingly, Nishinaga's care for them goes beyond the ring as he visits shrines when on tour to pray for their health and their safety.
The full card has been announced for Mohammed Yone's 25th Anniversary in wrestling. Himself will be wrestling twice on the card, and some old friends from both NOAH and BattlArts will be joining him in the main event. In addition, THE LEAVE (NOAH's long term sponsors), will be sponsoring a match which contains three mysterious masked wrestlers. Nothing has been announced regarding if the event will be broadcast yet.
Yoshiki Inamura vs Kinya Okada
Mohammed Yone & Alexander Otsuka vs Akitoshi Saito & Masao Inoue
THE LEAVE MASK 1, THE LEAVE MASK 2, THE LEAVE MASK 3 vs Kongoh (Haoh, Nioh & Tadasuke)
Go Shiozaki, Kaito Kiyomiya & Daiki Inaba vs The Sugiura Army (Takashi Sugiura, NOSAWA & Kaz Hayashi)
Mohammed Yone 25th Anniversary Match: Mohammed Yone, Daisuke Ikeda* & Ikuto Hidaka vs Naomichi Marufuji, Yuji Ishikawa & Junji Tanaka
EVENT RECAPS & POST MATCH PROMOS
Post match interviews: 9th September 2020 (Fujisan Messe)
NOAH The Revival ~ Reconstruction (September 13th, Ishikawa Industrial Exhibition Hall No 3)
ELSEWHERE IN NOAH
~ Kenoh was so angry to see Kaito Kiyomiya on the front cover of "Weekly Pro" this week, that he actually went to the office of the magazine to complain about it. Fortunately the Editor was out at the time (he probably heard Kenoh was on his way or saw him coming and sensibly left the building).
~ YO-HEY said that as he couldn't sleep at 3.30am he was going to dye his hair.
~ Takashi Sugiura and Kazushi Sakuraba appeared on Battlemen this past week, and hinted at new members joining The Sugiura Army
~ Takuma Sano will have his farewell to wrestling in Osaka on 11th October. This is not exactly a retirement (veterans of his generation do not like that word and refuse to use it unless they absolutely have to), more of a goodbye to wrestling as he will now concentrate on his restaurant.
CURRENT CHAMPIONS
THIS WEEK IN NOAH
Tuesday 15th September 2020: Akitoshi Saito along with NOAH's official photographer, Wakako Miyaki, and special guests the editor from "NOAH The Style", Ken Suzuki, and Pro Wrestling DX reporter, Taro Hitaki, will give their N-1 predictions live on the official NOAH YouTube.
Thursday 17th September 2020: Pro Wrestling NOAH will hold the N-1 Victory press conference at 7pm JST live on the official NOAH YouTube.
Friday 18th September 2020: The N-1 Victory kicks off in Nagoya (18:30 JST)
Sunday 20th September 2020: N-1 Victory in Takasaki, Gunma (16:00 JST)
BROADCASTS
Friday September 18th ~ Broadcast live at 18:30 JST on Samurai TV and WRESTLE-UNIVERSE
Sunday September 20th ~ Broadcast on WRESTLE-UNIVERSE (Fixed camera)
LINKS
Leaving "The Good Fight Man" interview with Yoshiki Inamura
A sense of crisis due to a decline in presence and "Special Feelings" for "That Man", special N-1 interview with Masa Kitamiya
Splashing water on reporters! Katsuhiko enters Kongoh and is "Reiwa's King of Outrage" 
The charm of Noah's Kaito Kiyomiya bought out by the talk power of Jurina Matsui 
GUIDES
The Green Guide to the N-1 Victory
How to watch Pro Wrestling NOAH
GIF's taken from WRESTLE UNIVERSE
Picture credit: Weekly Pro