NOAH WEEKLY NEWSLETTER VOL.98 ~ 1ST SEPTEMBER 2020
Betrayal, new champions and a surprising first in a storied wrestling career! Hisame elucidates all things Pro Wrestling NOAH!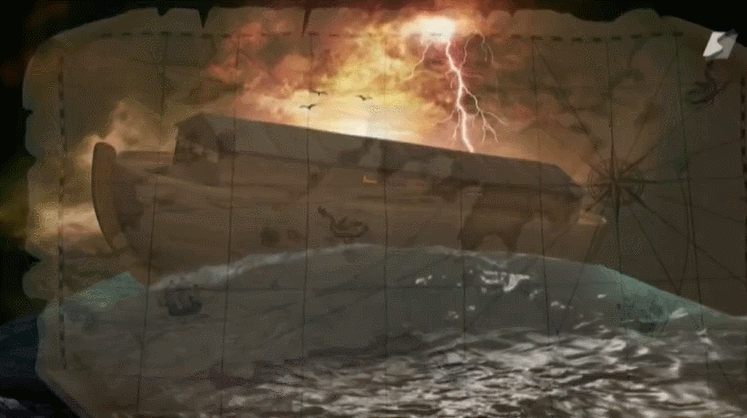 Betrayal, new champions and a surprising first in a storied wrestling career! Hisame elucidates all things Pro Wrestling NOAH!
NEWS
AXIZ SPLIT & KATSUHIKO NAKAJIMA JOINS KONGOH
On the 30th August at Kultz Kawasaki, AXIZ lost the challenge for the vacant GHC Heavyweight Tag Titles to The Sugiura Army's Takashi Suguiura and Kazushi Sakuraba (this is Sakuraba's first ever championship in wrestling), when the match went to referee stop as Sugiura had Go Shiozaki in the front neck choke.
Soon after the match had ended, Kongoh came stamping to the ring, and Kenoh started growling at Takashi Sugiura to make a challenge on behalf of Manabu Soya and Masa Kitamiya (Yoshiki Inamura was absent, it is believed that after taking four shots to the head in a row he was probably having concussion testing in hospital), for the GHC Heavyweight Tag Titles. Then Kenoh turned to AXIZ. Bending over Shiozaki, who was lying on his back, Kenoh sneered "Shiozaki, what is this pathetic appearance? Is this "I AM NOAH?"
Nakajima stood up, looked at Kenoh for a few moments, grabbed the microphone and said, "Hey, Kenoh, let me…"
Dropping the mic, Nakajima went to help Shiozaki up and with one swift motion which bought a scream from the crowd, hit him with a brainbuster.
Nakajima got back on the microphone and said, "You don't need me, and I don't need you either. From today, I'm with Kongoh".
As Nakajima went to fist bump with Kenoh, he turned around slightly and Kenoh stared; Kaito Kiyomiya had gotten into the ring to protect Shiozaki, who he rolled out and helped backstage.
Backstage, Nakajima gave no further reason as to why he did what he did, smirking and telling the gathered press that it was just as they saw. Kenoh gave no further elaboration either, yelling angrily that it was just as it happened, as you saw and as you heard; Nakajima has joined Kongoh.
Nakajima's joining Kongoh is likely to cause the group to rupture in the long run; Nakajima is no longer someone who is going to be content to let someone else talk for him, and neither is he going to take a backseat to Kenoh who is by far the most vocal person in the group. An indication of what is to come can probably be seen at the end of the very first group photo, when Nakajima indicated for everyone to join in before Kenoh had even made a move.
KOTARO SAYS NO TO HAOH
Kotaro Suzuki had successfully defended the GHC Junior Heavyweight against Seiki Yoshioka in Kawasaki on the 30th August, when he was jumped by The Kongoh Juniors (Haoh, Nioh and Tadasuke). When Kotaro was face down on the mat, Haoh challenged him for the GHC Junior Heavyweight title. Kongoh then ran off quickly when STINGER came out to the ring (which was probably very sensible after seeing what they did to Atsushi Kotoge during the GHC Junior Tag title challenge against himself and Hajime Ohara who failed to win the titles).
Backstage Haoh said a few words, "As you saw Kotaro, the next challenger is me, Haoh. Prepare yourself, and don't run away". And then for some reason backed out of the interview area in reverse.
Kotaro, however, said on his social media that since Haoh couldn't come out to the ring by himself, and had to resort to attacking in a group of three to make a title challenge, then he wasn't going to accept that title challenge. If Haoh wanted it, then he was going to have to prove himself to him, and Haoh need not worry, Kotaro was not going to run away.
"DISCO BALL"
Mohammed Yone will celebrate his 25th anniversary in wrestling (almost twenty of those years have been spent in NOAH) on the 18th October at Korakuen Hall in an event aptly called "Disco Ball". Yone has not announced any further details as of yet. Yone did plan to have a 25 year celebration, but was not sure as to whether or not it would happen due to changes in NOAH ownership and the Coronavirus.
EVENT RECAPS & POST MATCH PROMOS
Event recap: "Kawasaki! Go!" (30th August 2020)
Post match interviews: "Kawasaki! Go!" 
ELSEWHERE IN NOAH
~ The new M was introduced as Masakatsu Funaki
~ Tadasuke debuted new red ringwear leading fans to call him "Red Tadasuke". He also has new theme music.
~ Tadasuke was not the only person to have a new theme; HAYATA no longer uses Painkiller.
~ The amalgamation of NOAH management, DDT management and DDT Foods management under the name "CyberFight" came into effect on the 1st September 2020.
~ Takashi Sugiura was given five stitches in his ear thanks to being attacked by a baseball bat wrapped in barbed wire at Street Fight Club on the 25th August. He went into the match at Yokohama with his head bandaged.
~ Thanks to Katsuhiko Nakajima's betrayal, Go Shiozaki did the online internet signing on the 1st September by himself. Portraits sold out even before the show started, and Hideki Suzuki turned up to troll him.
~ Daisuke Harada & YO-HEY were outnumbered and beaten down by the Kongoh juniors on the 30th at Kawasaki. Kongoh did their famous pose with their feet on their enemies, and Tadasuke later remarked that he would continue to humiliate the people who said he was in "4th place".
~ Keiji Mutoh pledged that The M's Alliance would take all the belts; including the GHC Junior, which he said he was happy to challenge for, but he would need to lose ten kilos.
~ Hajime Ohara arranged for visually impaired fans coming to Kultz Kawasaki to have a special audio made for them to enjoy the match with.
~ According to Kenoh's most recent article, the old Yokohama Bunka Gym was so delipidated that not only did the hot water need to be turned on manually at the office, there were seats almost collapsing over the end on one of the balconies, the air conditioning didn't work properly and the lights were hanging off of the ceiling.
~ NOAH will be running the Yokohama Budokan on the 22nd November. This will replace the cancelled Sumo Hall.
CURRENT CHAMPIONS
THIS WEEK IN NOAH
Wednesday 2nd September 2020: Yoshiki Inamura debut anniversary (2018)
Thursday 3rd September 2020: Yoshinari Ogawa debut anniversary (1985)
Sunday 6th September 2020: NOAH the Spirit 2020, Fujisan Messe (starts 4pm JST)
BROADCASTS
NOAH have not yet announced if the Fujisan Messe event on the 6th September will be broadcast.
Friday September 18th: Nagoya International Congress Centre, Aichi: broadcast live at 18:30 JST on Samurai TV.
Tuesday September 22nd: Korakuen Hall, Tokyo: ABEMA (free broadcast)
Wednesday September 23rd: Korakuen Hall, Tokyo: ABEMA (free broadcast) & FITE TV (FITE TV will have English commentary, and will be available to purchase for $14.99)
LINKS
The team of Takashi Sugiura and Sakuraba become the 54th GHC Heavyweight Tag Champions, AXIZ dissolve
NOAH special: Kongoh fan meeting (March 6th 2020)
Kenoh "Come At Me You Bastards" ~ 60 minutes at Yokohama Buntai
Yone's eye! Mohammed Yone explains the 30th August Kawasaki match cards
Onita, broken rib? One sided decision as agitation of Kuro-chan to join the electric blast match
GIF CREDIT: Noah GHC Official YouTube
Picture Credit: Noah GHC Official