Cook's Top 5: 2011 Wrestling Memories
Steve Cook is in the home stretch, starting with 2011! Take a look at the changing landscape of pro wrestling that is now coming to a decade in age.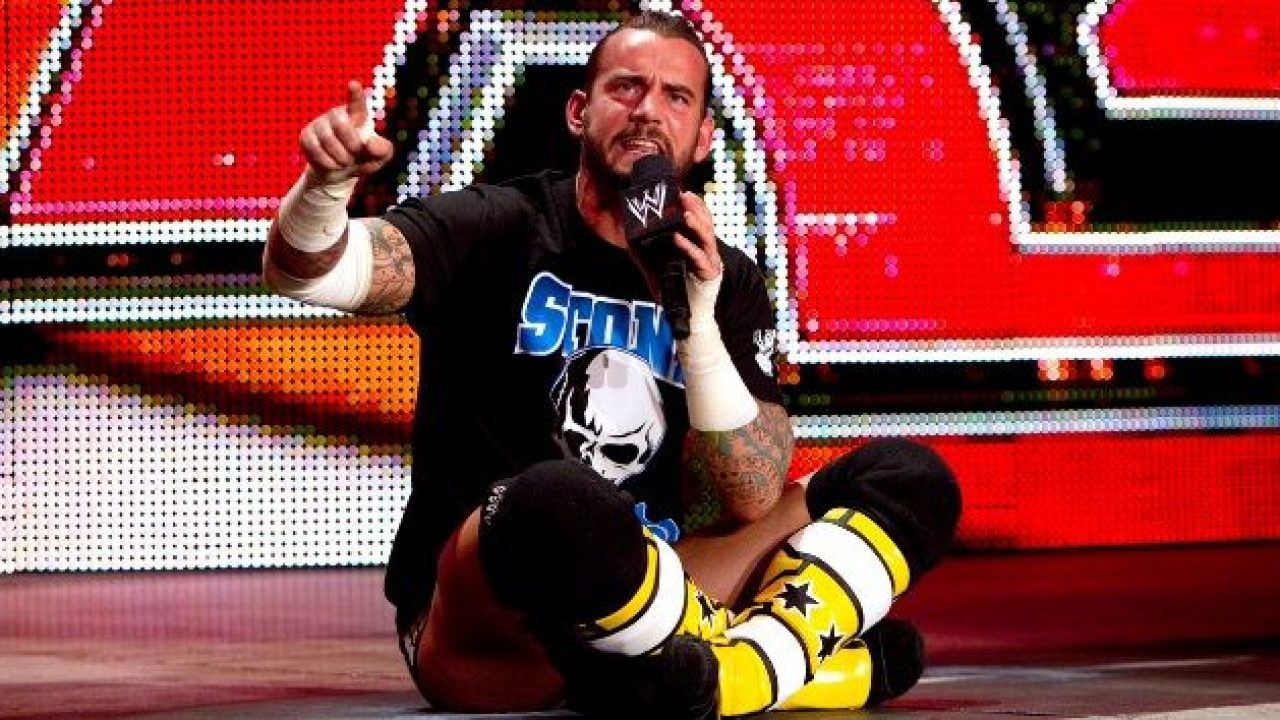 Steve Cook is in the home stretch, starting with 2011! Take a look at the changing landscape of pro wrestling that is now coming to a decade in age.
2011 is one of those years that could have changed the course of wrestling history. TNA & ROH were going through all sorts of changes. WWE saw some unexpected comebacks, unexpected departures, and a pipebomb that had everybody talking for weeks afterward. All things considered, I'm not sure it quite had the impact people thought it might at the time.
It was definitely an interesting year to write about as it happened. Let's take a look back at some of the best moments as we continue my 30th Anniversary Wrestling Fan Celebration.
5. The Rock returns to WWE
WWE promised their announcement of the guest host for WrestleMania XXVII would be pretty big. Most of us didn't think too much of it, as previous WM hosts had included the likes of Kim Kardashian and other celebrities. This WrestleMania host would also be a celebrity. A movie star, in fact. Some dude named Dwayne Johnson, who had done a little wrestling before getting into acting.
Needless to say, fans were hyped. Rock's WM hosting would involve costing John Cena his match against the Miz, which led to Cena & Rock agreeing to meet in a match at WrestleMania XXVIII. Before that, they would team to face Miz & R-Truth at the Survivor Series, Rock's first match since WrestleMania XX. It was great to see Rock back in action, but I remember WWE being disappointed in the buyrate & blaming Miz & R-Truth for not being threatening enough opponents. Like it was their fault or something.
4. Edge's last match (of the 2010s)
WrestleMania XXVII saw a number of notable events take place. One that we didn't realize was a thing until a little over a week later was Edge's last match of the 2010s. We didn't know at the time that Edge's World Championship defense against Alberto Del Rio was the last time we'd see the Rated R Superstar wrestle for a very long time, but that's what happened.
Edge had suffered a variety of injuries throughout the course of his career, but it was still very surprising to hear that he would have to retire due to cervical spinal stenosis. He retired at the top of his game, an eleven-time world champion and first ballot WWE Hall of Famer. Edge would pop in on WWE from time to time with special guest appearances, and SummerSlam 2019 actually saw him get physically involved by delivering a spear to Elias. That would be a sign of things to come in 2020…
3. Sinclair Broadcasting Group purchases ROH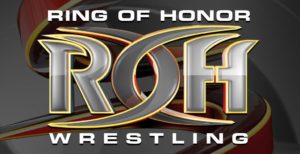 Ring of Honor had been getting by just well enough to survive for nearly ten years as it entered 2011, but there were problems on the horizon. Their TV deal with HDNet expired early in the year. Business had pretty well stagnated. Cary Silkin was looking to sell, and Sinclair Broadcasting was looking for some cheap weekend programming. Jim Cornette & Gary Juster got it all together, and ROH is still appearing on Sinclair stations every weekend.
There have definitely been ups & downs. The early days of Sinclair ownership got ROH pretty far away from what people knew the promotion for. It feels like they're heading in the right direction now, but they still have issues airing the show properly. It'll be interesting to see where things go for them in 2021.
2. Lockdown 2011
Lockdown was one of the staples of TNA/Impact Wrestling's schedule from 2005-2016. Many questioned the logic of having every single match on a card take place in a steel cage, but it became one of TNA's most popular events & one that would take place outside of the Impact Zone every year after 2006. 2011 saw Lockdown take place in Cincinnati at the U.S. Bank Arena, and your humble correspondent had pretty good seats for it. As usual, The History of WWE
Pre-Show: Devon pinned Anarquia in a steel cage match; after the bout, Devon led Anarquia up the entrance ramp and twice dropped him with a suplex
Pay-per-view bouts – included a promo by Eric Bischoff where he predicted Immortal would wipe out Fortune and regain the TNA World Title in one night:
Max Buck won an Xscape match; Other participants included: Brian Kendrick, Jay Lethal, Suicide, Chris Sabin, Robbie E. (w/ Cookie), Jeremy Buck, and Amazing Red; order of elimination: Robbie pinned Suicide; Red pinned Lethal; Sabin pinned Red after a clothesline; Max pinned Sabin with a neckbreaker; Max pinned Jeremy with a rollup; Kendrick pinned Robbie after a dropkick (Lethal's last match)
No, I don't remember which one of the Young Bucks "Max" was. I would assume Matt?
Jesse Neal & Shannon Moore defeated Eric Young & Orlando Jordan, Scott Steiner & Crimson, and Douglas Williams & Magnus in a steel cage match when Moore pinned Magnus after hitting the Mooregasm; Young thought he had won the match when he climbed over the cage and hit the floor, but the match could only be won via pinfall or submission
Big Poppa Pump got quite the reaction out of the crowd because why wouldn't he?
Mickie James pinned TNA Knockouts Champion Madison Rayne to win the title in a steel cage match after hitting a jumping DDT to win at around the 40-second mark; before the match, Rayne told Tara to remain backstage; stipulations stated James would be shaved bald if she lost
I was a big Madison Rayne supporter at this time, so this was pretty disappointing. I want to say there was an injury to one of the combatants that kept this short, but maybe not.
Samoa Joe defeated D'Angelo Dinero via submission with the Coquina Clutch in a steel cage match
Matt Morgan pinned Hernandez (w/ Anarquia & TNA Knockouts Tag Team Champions Sarita & Rosita) after hitting the Carbon Footprint in a steel cage match; after the bout, Sarita & Rosita took the mic and insulted the crowd and the Knockouts division, prompting Velvet Sky to come out and clear them from the ring
Jeff Jarrett (w/ Karen Jarrett) defeated Kurt Angle in a Best 2 out of 3 falls match; fall #1: Angle won a submission match with the ankle lock; fall #2: Jarrett won a pinfall match with a roll up; fall #3: Jarrett escaped the steel cage after Karen slammed the cage door on Kurt's head; during the third fall, Angle was about to escape through the cage door but was stopped by TNA TV Champion Gunner, who was later chased off by Scott Steiner; Angle then nearly escaped through the door again, but Karen sprayed something in his eyes; Karen later slid a guitar into the ring for Jarrett to smash over Angle's head
Impact in 60 recently replayed the Angle vs. Jarrett match. I'm not sure what it says about me or the match that I didn't remember it was the one in Cincinnati until Angle did the moonsault off the cage. Where else would they have had a cage match? I dunno.
TNA World Champion Sting defeated Rob Van Dam and Mr. Anderson in a steel cage match by pinning Anderson after hitting the Scorpion Death Drop; late in the match, Hulk Hogan came out and gave RVD a pipe to use as a weapon, with RVD refusing; moments later, Anderson hit RVD with the weapon and gave Hogan the middle finger; after the bout, Sting and Hogan had a staredown
It was cool to finally see Sting wrestle in person. That's pretty much all I have to say about that.
Christopher Daniels, TNA X Division Champion Frankie Kazarian, TNA World Tag Team Champions James Storm & Robert Roode defeated Ric Flair, Matt Hardy, Bully Ray, & Abyss in a Lethal Lockdown match when Flair submitted to Roode's armbar after AJ Styles interfered; order of entry: Kazarian, Abyss, Hardy, Daniels, Flair, Storm, Ray, and Roode
Lethal Lockdowns are a fun kinda like War Games match, and this one was no different. Good ol' fashioned crazy brawl in a steel cage with weapons. This ended up being Flair's next-to-last wrestling match, at least for now. You think I'm ruling out a Flair in-ring return as long as he's alive?
1. CM Punk's Pipebomb
CM Punk had a fairly productive first half of 2011. After spending time on commentary while recovering from an injury, Punk took control of the Nexus from Wade Barrett, declaring the group to be the New Nexus. Things kicked up a notch when Punk worked his way into WWE Championship contention, earning a title shot against John Cena at Money in the Bank. It just so happened that Punk's WWE contract expired then as well.
Punk launched into a diatribe on the June 27th edition of Raw that set the wrestling world on its ears. People went crazy. It was said that Punk's "pipebomb" would change the course of wrestling history. Did it? Well, kind of, but likely not as much as people hoped. It did help Punk ascend to the top of the card & increased his popularity with the vast majority of the WWE fanbase. WWE didn't fully take advantage of Punk's popularity, but as it turned out, CM Punk would be gone before WrestleMania XXX.
NXT Minus 6: Let's Make History!
Bradley Jay makes history in this week's edition of the NXT Minus 6. What kind of history is he making? Well, that's for you to read and see!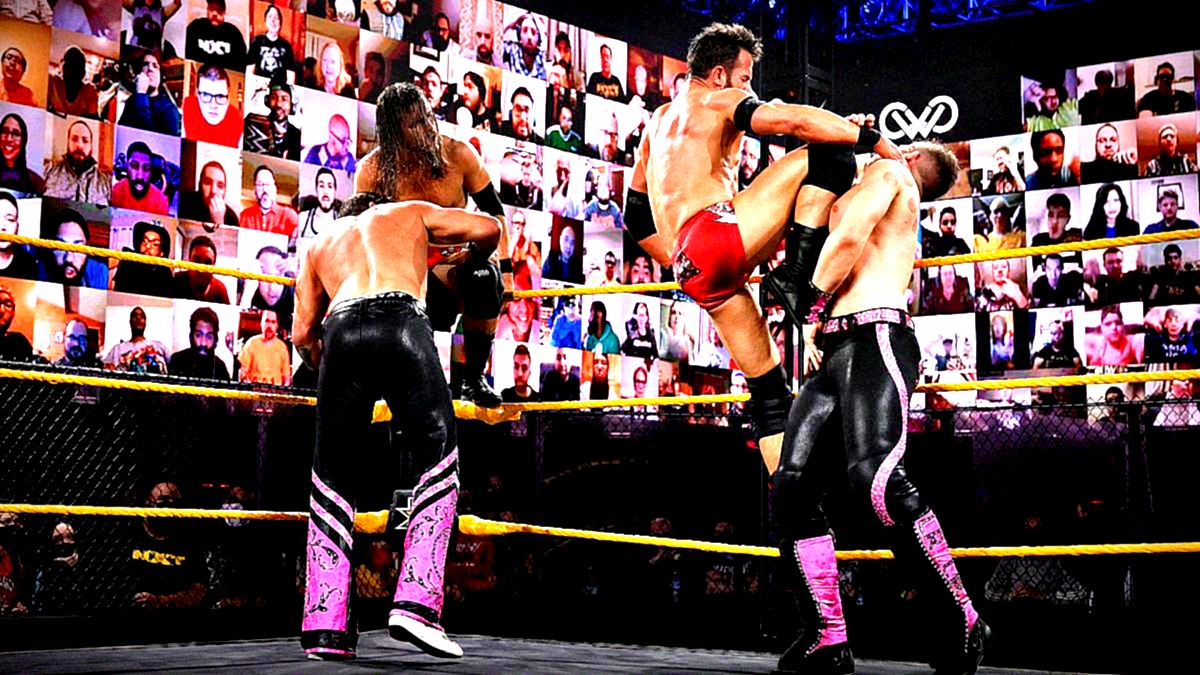 Bradley Jay makes history in this week's edition of the NXT Minus 6. What kind of history is he making? Well, that's for you to read and see!
This will be the most historic column in the history of history!
6. Did you notice how many people want to make history? It's all anybody talked about this week. I turned it into a drinking game. Every time someone said they wanted to make history, I took a shot. After 10 minutes, I died from alcohol poisoning. So much history.
5. Shotzi Blackheart will make history as the first person with green hair to win a Dusty Rhodes Tag Team Classic tournament. Kayden Carter & Kacy Catanzaro will become the first tag team in history to win a DRTTC whose collective weight would qualify for 205 Live. Ember Moon will make history as the first person to leave NXT, return and win a tournament that didn't exist the first time she was there. BTW, the tag team I want to see is Kayden Carter & Ember Moon.  
4. Johnny Gargano and Austin Theory will make history as the first mentor/mentee team to win the DRTTC. KUSHIDA will make history as the first wrestler to win in all caps! MSK will make history as having the most God-awful name of any team to win. Unless it's a shout out to Memorial Sloan Kettering Cancer Center, then the name is doo doo on a stick.
3. Grizzled Young Veterans are sssssooooooon to make history as the first team to lose in the finals and win it the next year. Killian Dain by himself will be the hairiest team ever to win the DRTTC. Bollywood Boyz will make history as the first…I can't finish that sentence. Those gomers aren't winning Jack Squat. 
2. Overall, it was a good start to the tournament. Every match was 3.5 stars. Nothing memorable, nothing horrible. Breezango versus Undisputed Era was the best of the bunch. It would have been better without the horribly overbooked end. I'm not sure the point of it all if Breezango couldn't use it to pick up a victory.   
1. "You look like a man who is questioning if he's still got it." It was a filler line, but that's the story! I'm slightly excited for Tommaso Ciampa versus Timothy Thatcher, primarily because of the Fight Pit. Right now, it's two tough guys wanting to beat each other up. I want to see Ciampa fighting to prove he's still got it. I want to see Thatcher fighting to crush the soul of the locker room leader. That's the story.  
Cook: Breaking Down The 2021 NFL Divisional Round
Steve Cook breaks down the NFL Divisional Round Playoffs, getting you ready for one of the best football weekends of the year!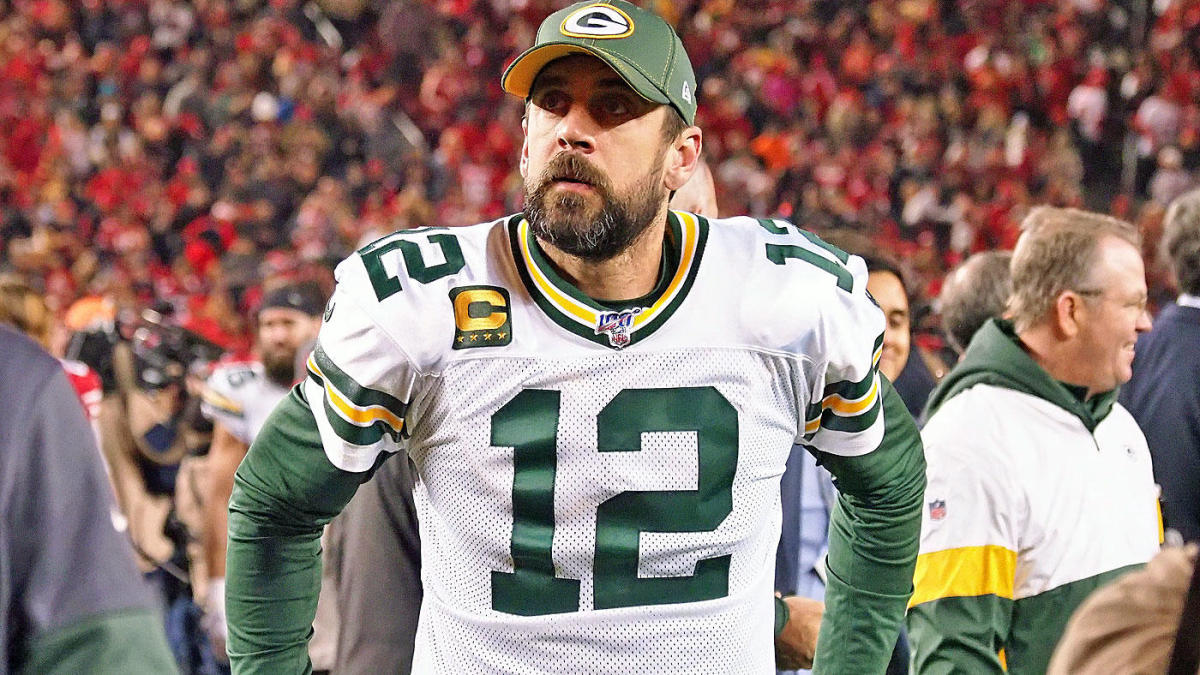 Steve Cook breaks down the NFL Divisional Round Playoffs, getting you ready for one of the best football weekends of the year!
Many experts say that the Divisional Round is the best weekend of the NFL season, and I agree with them. The Wild Card Weekend gets rid of all the riff-raff, and we're left with teams that deserve to be there. A bitter pill to swallow for me as a Cincinnati Bengals fan whose team can never win one playoff game when they get there, due to the Bo Jackson Curse. I still have to swallow it because it is what it is. The cream rises to the top, and any team that manages to win one playoff game has earned their position on the stage.
I know everybody out there is wondering who will win these games. Fortunately, I'm here to break it down for you, and let you know what's going to happen. After all, I did win 3 out of the 3 fantasy leagues I was in this season. Just saying, I know what these folks are capable of statistically. Ask anybody here on The Chairshot. I broke them all down and made them humble at some point during the fantasy season. Laid waste to all these folks, who all are intelligent in their own right. No disrespect to anybody I was up against. Their arms were just too short to box with God.
Saturday, 4:35 PM: LA Rams at Green Bay Packers
Aaron Rodgers vs Aaron Donald next week🍿

The two highest-graded players in the NFL (94.5) pic.twitter.com/fJj343RWje

— PFF (@PFF) January 11, 2021
You know it's a stacked weekend of action when this is the curtain-jerker. We got the best defense in the NFL going against Aaron Rodgers, on the frozen tundra of Lambeau Field. Where there will be 6,000 ticketed fans, along with first responders. Not enough to make a difference like a typical Packers home game.
As good as that Rams defense is, you don't like them nearly as much when Aaron Donald is off the field. Donald says he's ready to do, so does Jared Goff, so the Rams are heading into Green Bay with all hands on deck. I went with the Rams at +6.5, largely because they're looking as healthy as possible heading into this one, and you have to be impressed with what they did in Seattle. That being said, the Packers represent much stiffer competition. And I don't care if Aaron Rodgers has only won one Super Bowl, I'm still picking his team to win in Green Bay. They don't have to leave Wisconsin until the Super Bowl, though they might want to leave before then.
Yeah, I know. Kentucky guy talking state smack.
Cook's Pick: Green Bay Packers
Saturday, 8:15 PM: Baltimore Ravens at Buffalo Bills
Lamar Jackson has an amazing reaction to a reporter named Mike Jones 💀

(via @Ravens) pic.twitter.com/1OtUE00gIM

— Bleacher Report (@BleacherReport) January 11, 2021
Lamar Jackson finally got that monkey off of his back and won a playoff game. I was in a tough spot seeing Lamar compared to Andy Dalton, a perfectly competent Bengals QB that couldn't win a postseason game. This is the closest line right now, because Vegas and everybody knows this: Once you let Lamar Jackson out of his cage, he'll pile the bodies to the sky. One of the most fun athletes to watch of my, or anybody else's, lifetime. I mean, if you don't like Lamar, what do you like?
I'm a big fan of the Bills' story, and I'd like for them to go a long way. Josh Allen is a talented SOB and fun to watch. I'm not sure he's as fun as Lamar Jackson, but then I've seen many more Lamar Jackson games. This will be a big game for the future of both men, and might not be the last time we see them face off in the playoffs. I picked Baltimore at +2.5 largely because of my Lamar Jackson fandom, and the fact that the Ravens are just one of those franchises that excel in the playoffs. You always see them making a deep run. Buffalo? Well, they had four pretty deep runs, and you don't mention any of those in Buffalo if you want to get out alive.
Cook's Pick: Baltimore Ravens
Sunday, 3:05 PM: Cleveland Browns at Kansas City Chiefs
Kevin Stefanski and the Browns coaching staff after breaking down some Patrick Mahomes filmpic.twitter.com/WGDyAi4xNW

— Ian Hartitz (@Ihartitz) January 14, 2021
One of those games that will be closer than it should be for most of the game. Imagine the Browns going into an overly loud Arrowhead Stadium against Patrick Mahomes. It would be ugly. The fact that this stadium won't be crowded as usual kind of gives Cleveland a chance. The spread is -10. I'd typically take Cleveland on those odds in this environment. Except…man, that offense is pretty awesome and I bet KC wants to put on a show. Pittsburgh couldn't do it because they're awful, but Kansas City definitely can.
Browns fans are hoping that the Chiefs overlook them, and the team itself is trying to use Chiefs quotes as bulletin board material, but I just don't see Kansas City overlooking these guys. The "NOBODY RESPECTS US!" motivational tactic is as old as time and more often than not is based off of nothing. Listen, if you've made it to this point of the NFL season, there is somebody out there that respects you. This is the best Browns team since the days of Bernie Kosar. Just don't ask Cleveland fans of a certain age what happened when they played an AFC West team in the playoffs. Still a touchy subject.
I'm kind of hoping the Browns go away for one simple reason: It's awkward being a Bengals fan and seeing everybody in love with these guys. Not to be "NOBODY RESPECTS US!" guy, but I sure don't remember the Bengals getting the same type of good vibes from the people when they were good. What's up with that?
Cook's Pick: Kansas City Chiefs
Sunday, 6:40 PM: Tampa Bay Buccaneers at New Orleans Saints
Happy 42nd Birthday to @DrewBrees!! 🎂🎉#Saints | @Invisalign pic.twitter.com/JWOtOACf5o

— New Orleans Saints (@Saints) January 15, 2021
We got Tom Brady & Drew Brees up past their bedtime. Nah, we need to get past the old people jokes, as honestly I'm pretty happy to see a game with two quarterbacks older than me playing in it. Makes me feel not quite as old. They still got skill too, both men were in the top 10 QBR rankings for the 2020 regular season. I'm pretty sure QBR gives Brady & Brees 50 points just based off of being Brady & Brees, but they still had impressive seasons. We're talking about their buddy Ben Roethlisberger possibly retiring, but nobody's really talking about either of these guys doing it. Unless they just want to go out on top, which with Brees is definitely a possibility.
The Saints won the first two meetings, and we all know the old saying about teams that meet three times. We also know that it's dang near impossible to beat a Tom Brady-quarterbacked team in the postseason. Dude's won more postseason games than some teams have won games over the past twenty years. OK, a little exaggeration, but would you be surprised if it's true? Betting against Tom Brady in the postseason is like betting against Undertaker at WrestleMania. You just don't do it.
Unless it's in New Orleans.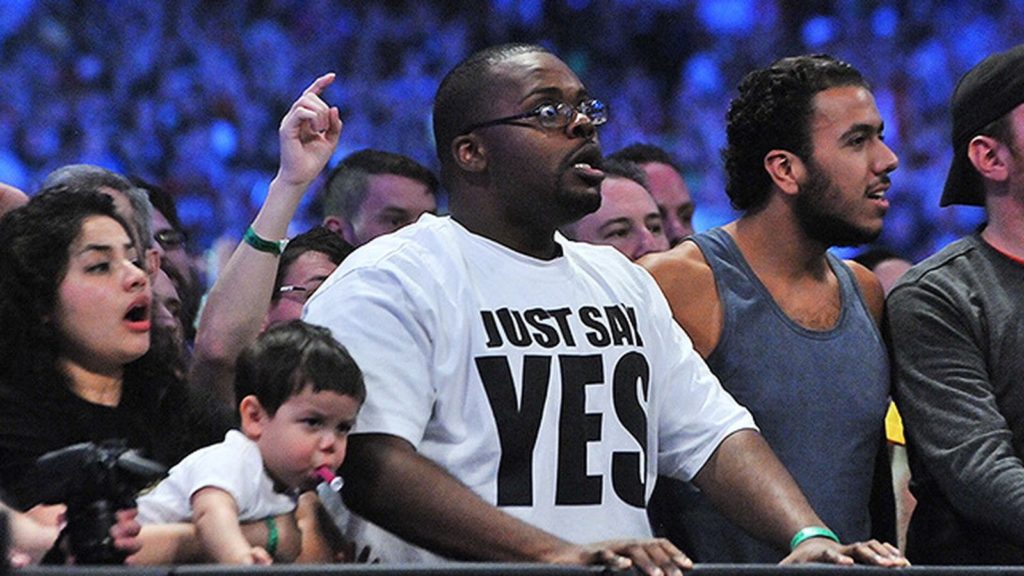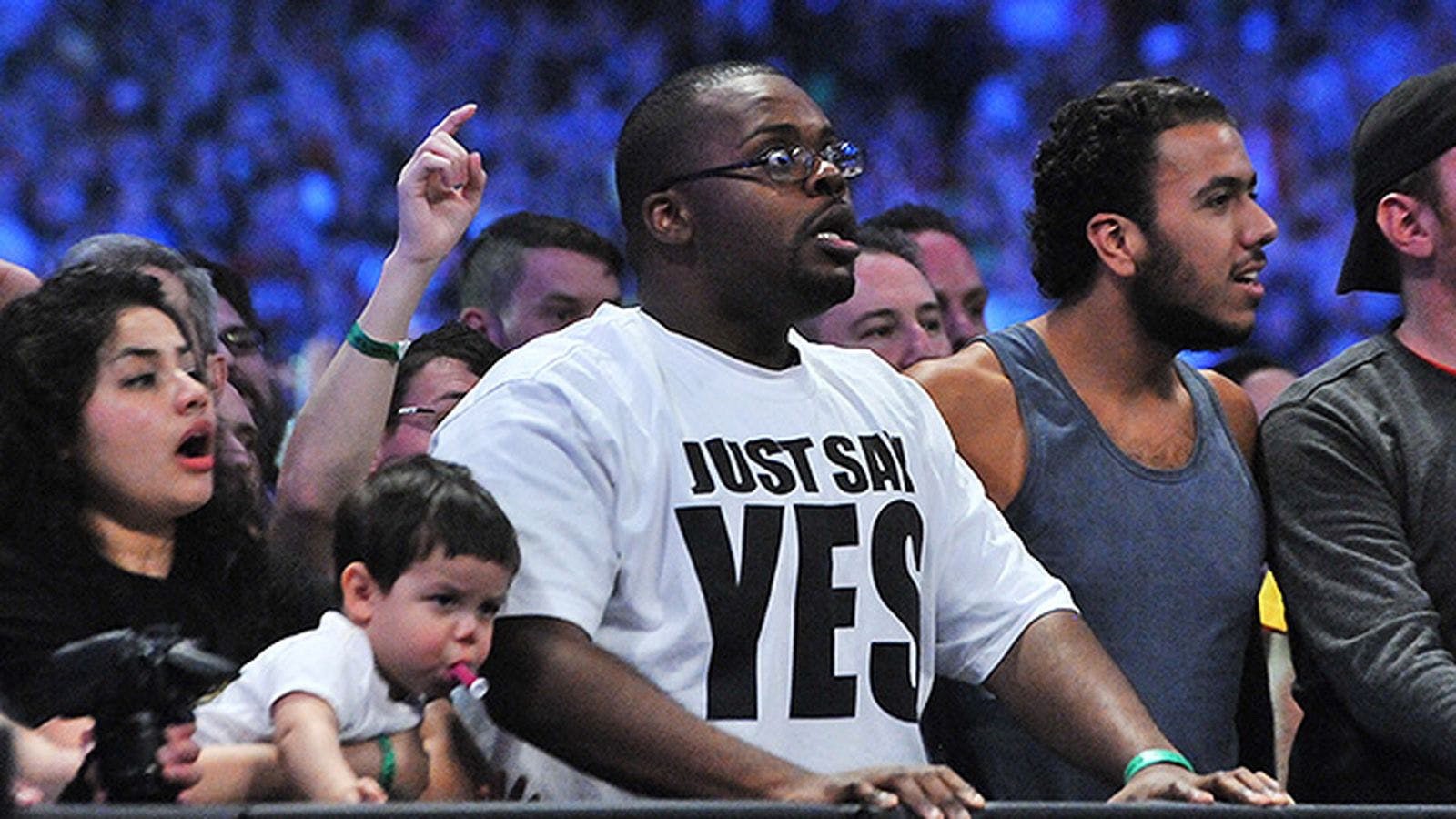 See what I did there? I like the Saints because I like their skill position players better. Alvin Kamara looks good and recovered from the rona. Michael Thomas is back in the mix, which can only be a good thing for the Saints' passing game. They also have a slightly better defense, and we all know that as much as we talk about the shiny quarterbacks, defense wins championships. Saints in a barn burner to end the weekend on a good note.
Cook's Pick: New Orleans Saints
Thanks for reading! Fun to do the ol' sports again, maybe I'll do more of it in the future…