Five Rounds: UFC Fight Night Dos Anjos vs Felder
On five days notice, Paul Felder replaced Islam Makhachev to face former UFC Lightweight Champion Rafael Dos Anjos. Hear Mags & Carlos' reactions to the show!
On just five days notice, Paul Felder replaced Islam Makhachev to face former UFC Lightweight Champion Rafael Dos Anjos. Find out what Mags and Carlos thought of the show.
Powered by RedCircle
Five Rounds Podcast on Twitter:
Also on:
The Chairshot: Always Use Your Head
---
The Chairshot Radio Network


Your home for the hardest hitting podcasts and radio shows!
Listen on your favorite platform!
iTunes  |  iHeart Radio  |  Google Play  |  Spotify
Listen, like, subscribe, and share!
---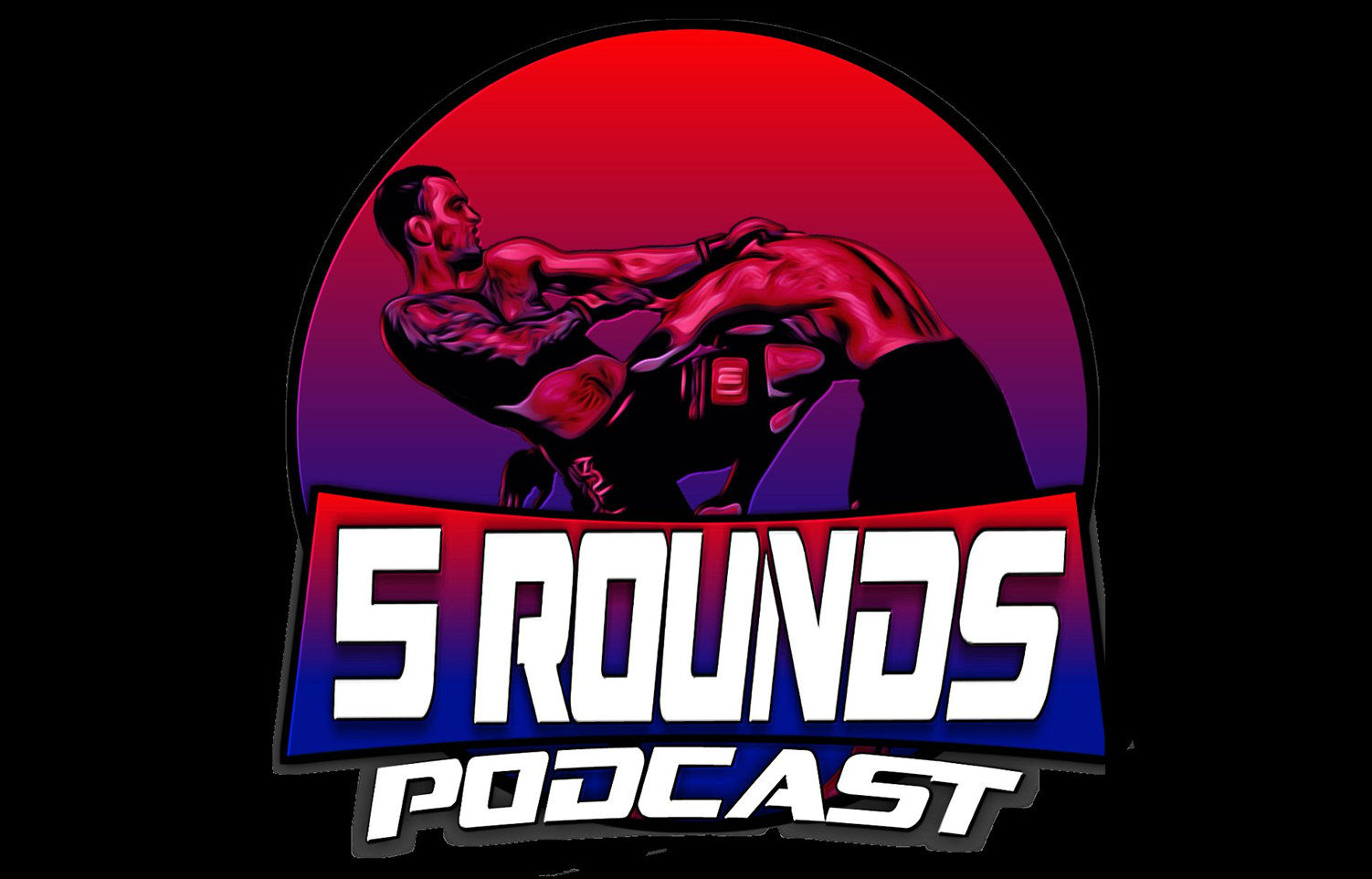 Bandwagon Nerds #77 – May the 4th be With You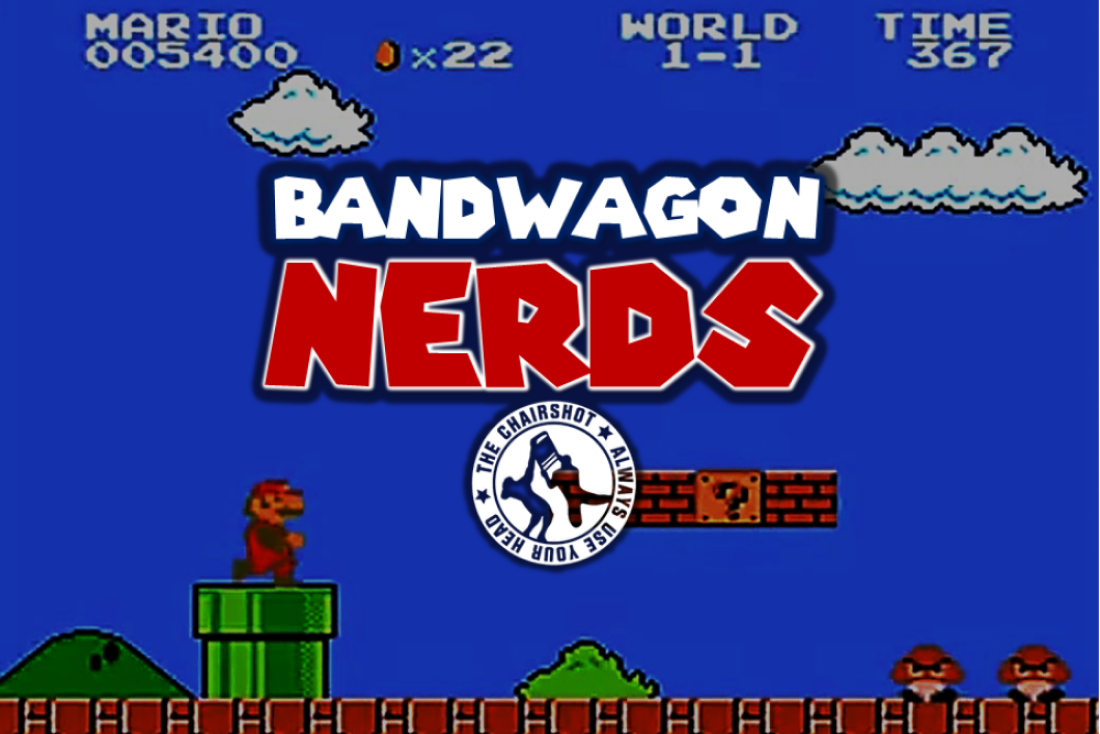 The Nerds celebrate Star Wars Day talking all the latest news surrounding one of the all time Sci-Fi franchises!  Join Patrick, Dave, Rey  and PC Tunney as they discuss wht to expect from the upcoming Disney Plus series The Bad Batch. Plus, Ewan McGregor discusses his upcoming Obi Wan Kenobi series and the negative fan response to the Prequel Trilogy.  Dave breaks down the Disney Must Pay Campaign and what it means for content creators and unpaid royalties.  Also, the Nerds return to the Trailer Park to cover the latest and greatest in upcoming entertainment.
@WrestlngRealist

@AttitudeAgg
@itsReyCash
@PCTunney
@ChairshotMedia
About Bandwagon Nerds
Join Patrick O'Dowd, David Ungar, and a rotating cast of guests as they keep everyone up on all things nerd, and maybe add some new nerds along the way. It's the Bandwagon Nerds Podcast!
About the Chairshot Radio Network
Created in 2017, the Chairshot Radio Network presents you with the best in wrestling and wrestling crossover podcasts, including POD is WAR, Women's Wrestling Talk, The #Miranda Show, Badlands' Wrestling Mount Rushmores, The Outsider's Edge, DWI Podcast, Bandwagon Nerds, the Greg DeMarco Show, 3 Man Weave, Five Rounds, Turnbuckle Talk, Suwama's Station, The Reaction and more! You can find these great shows each week at theChairshot.com and through our distribution partners, including podcasting's most popular platforms.
---
The Chairshot Radio Network
Your home for the hardest hitting podcasts and radio shows!
Listen on your favorite platform!
iTunes  |  iHeart Radio  |  Google Play  |  Spotify
Listen, like, subscribe, and share!
---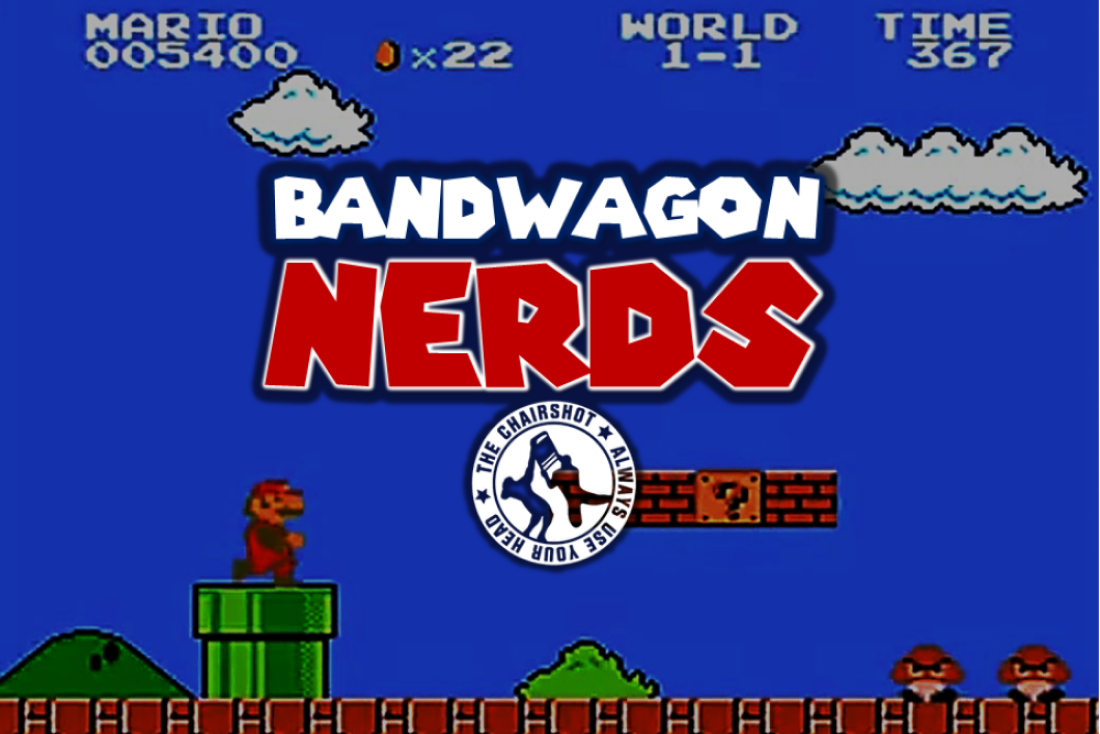 BWN Nerd Review: Mortal Kombat (2021)
Your favorite Nerds are back with a look at Simon McQuaid's 2021 reboot of Mortal Kombat!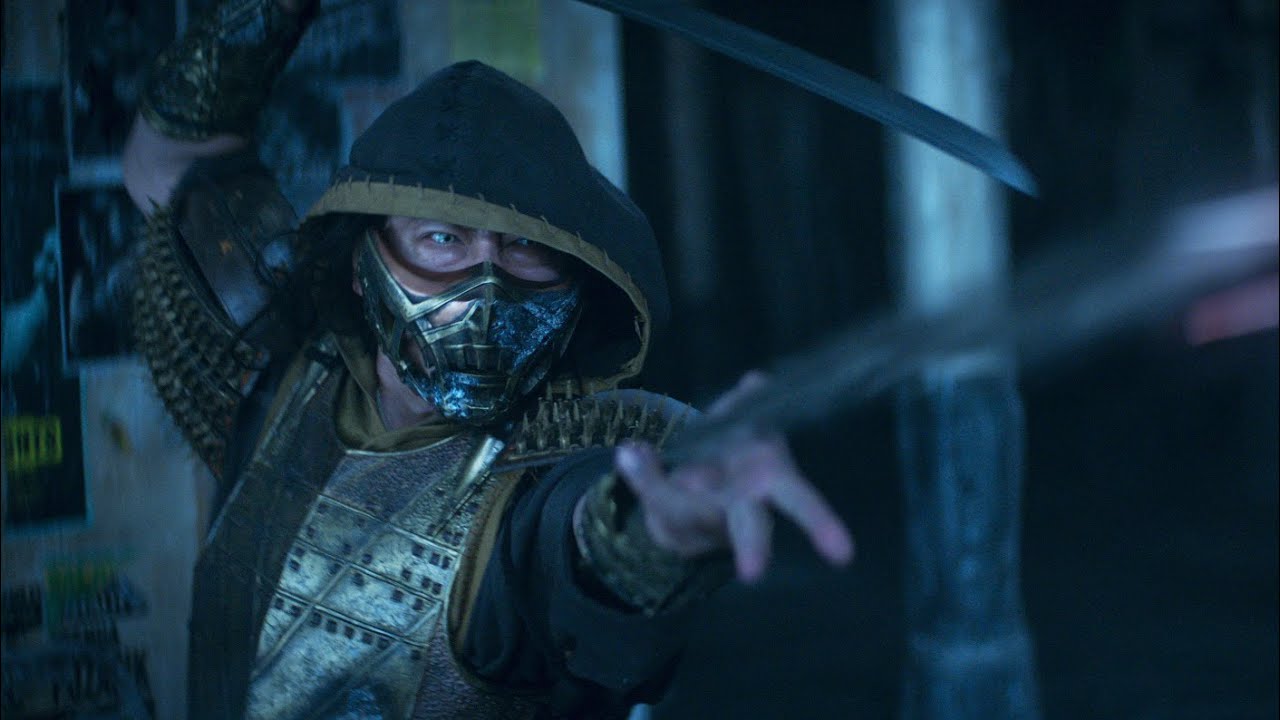 Your favorite Nerds are back with a look at Simon McQuaid's 2021 reboot of Mortal Kombat!
Welcome to this week's edition of the Nerd Review!  Every week the Nerds give you their take on a different movie from the Nerdosphere.  This week Dave and Patrick review the HBO Max's latest release Mortal Kombat
The Flick:  Mortal Kombat
What's it About:  Fighters from around the world are brought together by the Thunder God Raiden to fight in a tournament against champions from Outworld.  If Earth's champions are defeated, Outworld's evil will destroy Earth as we know it.
Metacritic Score: 44
The Nerds' Take: Mortal Kombat
Patrick:  When we on the Bandwagon made the decision a couple of weekends ago to review Simon McQuaid's Mortal Kombat, I was more than a little skeptical.  The trailer did the film no favors and I fully expected this to be a terrible movie.  And while I am right, Mortal Kombat is a terrible movie, that doesn't mean I didn't enjoy myself watching it.
For those not familiar with the franchise, the basic premise of Mortal Kombat is that combatants from Earth and a dimension known as Outworld fight in tournaments and if Outworld wins ten consecutive tournaments, Earth will be overrun by the evil forces of Shang Tsung, ruler of Outworld.  At the time of the tournament, Earth has lost nine.  Among the fighters are strange mutants, mysterious ninjas, and even a Hollywood actor.  In this version of the Mortal Kombat film we are treated to iconic characters from the game like Scorpion, Sub-Zero, Lui Kang and Kung Lao
The movie follows the same basic premise as the video game although it adds a few elements of character development to move some semblance of story forward.  Now, don't get me wrong, the character development here is nothing special.  We first get a prologue showing Sub-Zero murdering the family of a man named Hanzo Hasashi.  Hasashi would also fall at the hand of Sub-Zero.  More on Hanzo later.  We have Sonya Blade and Jax, a pair of soldiers searching for the chosen warriors for the tournament because the evil leader of Outworld Shang Tsung has been sending Sub Zero to kill them before the tournament.  Unfortunately, their success is limited to a foul mouthed mercenary named Kano and a MMA fighter Cole Young.  Cole is the primary protagonist as a fighter with a talent for taking a beating.  He has an inner power, but struggles to realize his potential.  In addition to Kombat stalwarts Lui Kang and Kung Lao, the heroes of Earth are protected by Lord Raiden.
Ok enough plot and character development.  Honestly, the plot is dumb and doesn't need review.   It's really just there for some threads to give the characters a reason to exist and, most importantly, fight.  That's why we're here, right?  The fighting. And there are some very well choreographed fights at that.  All of the action is over the top, there are arms ripped off, there's a demon fighter person thing cut in half…the long way.  Blood is plentiful and flows like giant fountain in Central Park.  There's even a fight with an invisible lizard for crying out loud!  My one complaint comes in the climactic battles by earth's heroes vs. the denizens of Outworld.  For some reason McQuaid mashes all of the heroes' individual battles  together, cutting away from one to the other rather than giving each hero their moment to shine.  The decision brings things down a notch.  The final confrontation between Cole, a resurrected Hassahi (now the popular character Scorpion) and sub-Zero though was terrific and everything you could want in a final battle
Fans of the Mortal Kombat will be pleased with the various Easter Eggs and homages McQuaid has put into the film, particularly when it comes to the dialogue.  All of your favorite fight lines from the game are there too.  Flawless Victory?  There.  Fatality? There.  Come over here? There.  And what makes it all work is that the movie takes itself seriously.  There are no tongue in cheek deliveries, or nods to the camera.  The actors and McQuaid play everything straight.  This makes the movie and it's terrible story work in a way mocking it would have not.
I wish I could say I know anything about the Mortal Kombat's cast.  I am woefully unfamiliar with most of the actors, save Joe Taslim who I know from his work in the Showtime Kung Fu series Warrior(I push this on show BWN all the time.  Check it out on HBO Max if you can).  The rest of the cast is a group of relative unknowns to me.  They fight well and act less well, but hey, they weren't cast to win Oscars.
Mortal Kombat will certainly please fans of the video game franchise.  The story is rather pedestrian and the acting isn't great.  Where it lacks in story  and acting, it more than makes up in the action sequences and over the top bombast.  I expected to hate every minute of Mortal Kombat.  I was pleased that the action kept me entertained, which is enough for me to rank this movie just above average, but not enough for me to say stop everything and watch this film.
Patrick's Mortal Kombat Rating: 2.72/5.0
Dave: It is no secret that great video games rarely transfer over into becoming great movies. In fact, you would be hard pressed to list more than a handful of such projects that could truly be considered good, let alone great. This week, we review the latest attempt to pull off this highly difficult and elusive trick as we review the reboot of the Mortal Kombat franchise.
So, most of us have played Mortal Kombat, the game. Known for its wildly varied characters and fatalities, the game burst upon the scene in 1992 and has spawned multiple sequels, the most recent being 2019's Mortal Kombat 11. Despite the franchise's enormous success, its games have also been stigmatized as some of the most violent in history. Mortal Kombat was a huge reason why the ESRB rating system was developed. Despite that, the characters, fighting styles, and various powers those characters had led millions to play the games and, naturally, created a desire to transfer the franchise to the Silver Screen. In 1995, the original Mortal Kombat came out, followed up in 1997 by Mortal Kombat: Annihilation. Neither one exactly lit the world on fire. Fast forward 24 years later and we come to the latest attempt to turn one of the most popular fighting game franchises of all-time into a good movie. Did things turn out differently this time? Yes….but mostly no.
I applaud the film makers for trying to craft a story and plot to explain the insanity that is Mortal Kombat. At its core, the movie is about a centuries old rivalry between the champions of Outerworld and the champions of Earthrealm meeting in a grand tournament known as Mortal Kombat. Outerworld has won the last nine of these tournaments and if they win a 10th straight, then Outerworld will take control of the Earth and humanity. However, a prophecy exists that says that the blood of Hanzo Hasashi will create a new crop of warrior champions who will turn the tide of this lopsided rivalry. Shang Tsung, the de facto ruler of Outerworld, is bound and determined not to allow the prophecy to be fulfilled. Meanwhile, former MMA fighter, Cole Young, gets recruited by Jax and Sonya Blade to join the cause. They all end up at Raiden's castle, where they are trained by Liu Kang and Kung Lao. Cole is trying to discover his inner super power, called arcana, unaware that he is the blood of Hanzo, who was murdered by Sub-Zero, along with his wife and child, in the opening scenes of the movie. Naturally, Cole struggles with this, but eventually discovers his arcana, and is instrumental in turning the tide in favor of Raiden and his Earthrealm champions…with a big assist from a resurrected Hanzo, who has now become Scorpion. The movie ends with Cole going to Hollywood to recruit Johnny Cage, one of the most recognized characters from the video game.
So, lets get to the good stuff first. The fights and action sequences are really good. There is a good balance between martial arts segments and sequences that showcase the unique arcana-based powers that the characters have.  The characters who were pulled from the games are also done pretty well. Granted, it is not an easy task to bring some characters, such as Raiden, Sub-Zero, and Scorpion, to life effectively. For the most part though, I felt the movie handled this quite well. This is especially true with Goro, who I felt got brought to life very nicely. Other characters, such as Jax and Sonya Blade, are also done pretty well, as are brothers Liu Kang and Kung Lao. And, again, you have to give credit to the filmmakers for trying to create a cogent narrative that flowed, made sense, and created an interesting set up for some sequels.
But, as for complaints, I have many. The biggest complaint I have centers on the main character, Cole. He is not an actual character from any of the games. That's right folks…..they created a character solely for this movie, tried to give him some super powers, tried to make you care about him even though you have never played with him in any of the games and failed pretty badly. Cole is a lame character. It does not matter that he is the "chosen one". His powers are confusing. He seemed to have grown some sort of tough outer skin that also seems to have the ability to absorb punishment, store it, and release it? And he has blades that extend off his forearms but are these actually part of him like Wolverine's claws? 20 years ago, this might have been cool. But in a world where we have seen Infinity War, Endgame, and even Justice League, this character was tremendously lame and uninteresting.
Next up on the complaint list is the fact that the movie waits until the final 20 minutes to introduce one of the most iconic characters there is: Scorpion. The rivalry between Scorpion and Sub-Zero has been at the heart of Mortal Kombat since 1992. Instead of putting more of a focus on that rivalry though, they unnecessarily shifted the focus to Cole, and I just got done bitching about him. Introduce Scorpion earlier, have some extended fight scenes with he and Sub-Zero, and we might be looking at this movie differently.
The final complaint I will make is that I just felt like this movie pulled its punches with respect to honoring the franchise and this comes across loudly with one of the best parts of the games: Fatalities. Basically, we got a cool fatality from Kung Lao, Kano, and Jax. The rest of the deaths left a lot to be desired. Some of the most iconic fatalities from the games, such as Raiden, Liu Kang,  and Sub-Zero, were nowhere to be found. Scorpion's fatality was significantly dumbed down. Sonya Blade did not really seem to have the same powers that she has in the game, let alone the same fatality. If you are going to make a movie about a video game, but not really focus in on the aspects of the game that make it great, why bother? Characterization will only get you so far, no matter how good the cast is. This cast, and the characters, were good….but not good enough to overcome an omission from the movie that could have made a difference.
Ultimately, there is some fun stuff here and some things to like. I have never been the biggest Mortal Kombat fan in the world, but I was hopeful this movie would get it right. Unfortunately, more often than not, I feel like it missed the mark in that regard. Hardcore fans will like this more than I did (Rey Cash, I am talking to you). It is one of those movies that I am glad I watched it, but I would not have wanted to pay the money to watch this in the theater.
Dave's Mortal Kombat Rating: 2.75/5  
Overall Nerds' Rating for Mortal Kombat: 2.73/5.0