Mitchell's Raw Talk Report! (11/16/20)
NEW! RAW TALK! NEW! RAW TALK!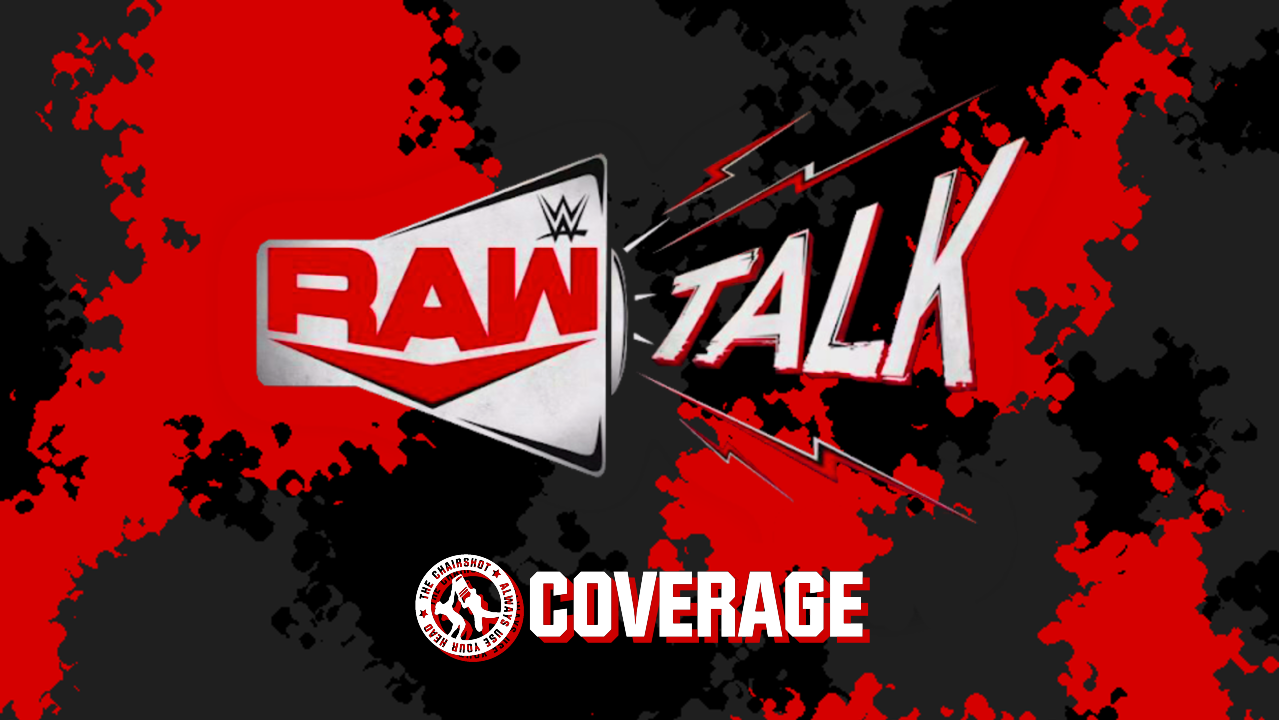 No one is ready for Raw Talk!
Before Survivor Series, Sheamus, Asuka and ya bois the NEW~ DAY~ join Raw Talk to share how they feel Raw's chances are at the PPV!
#CharTruth welcome us back to the show!
Truth and Charly get over the technical difficulties, but this is why she appreciates him as a ride or die cohost. 24/7 Champs for life. Uh, sure, Charly. But obviously there's so much to say about the last Raw before Survivor Series! We're going to see who is #TheBestoftheBest! So that's this week? Yes, Truth, it is. Is Truth going to get things mixed up again? Truth knows what he knows and that's all he knows. Make sure he's ready on the preshow then. But what we saw to end Raw was ridiculous! McIntyre, two-time world champion, is heading to Survivor Series to face Roman Reigns! Charly was not expecting that. Truth says you put McIntyre behind the 8 Ball, he comes out on top. But what a match from both men! Charly was in awe the entire time. Truth says they took it to the limit.
But now Survivor Series changes. How will McIntyre do against Roman? If this same Drew goes to Sunday, who knows! Charly asks if Truth really thinks McIntyre can take Roman. Not to belittle McIntyre, but Roman is basically the top of the pyramid. But he can be beaten, right? Yes, anyone can on any night. And #CharTruth is team red so… Truth is still betting on McIntyre. Roman has stuff going on in his life right not.
And speaking of champions VS champions, the New Day retained and are facing The Street Profits. Truth likes both teams, so who does Charly have? Charly is feeling the power of positivity. 2020 has been awful so the positivity is going to really help, she chooses New Day. Also, team red.
And then there's the traditional Survivor Series matches. We saw that sadly, Mandy and Dana are out from injury, but Peyton Royce and Lacey Evans are in. Charly has confidence in those two. Of course, SmackDOwn is building a strong team, too, but Lacey and Peyton might bring just a little more… dominance. Truth says it's that oomph! Yeah, whatever that is. Lana got put through a table again, though. Time number nine and Lana can't catch a break. Lana needs to invest in tables at this point. She's a "tableologist" after all this. Lana even wanted to get on Nia's good side, but Truth says you can't trust Nia or Shayna. But there's also the men's team, which is stacked. Team SmackDown has one spot left to fill, but for Raw, there has been… dissention, to say the least. Charly hopes the team can get things on the same page. And speaking of Team Raw…
Sheamus joins Raw Talk!
The Fella is back and says hey to Truth with the secret handshake. Truth likes the jacket, it's spiffy. Sheamus says it keeps him warm. He's so excited to see his guy, Drew McIntyre, win in a "bleeding banger" of a match! Truth says he had Drew's back and knew Drew would get it. Did Sheamus know Drew knows Fat Bastard? Yeah, and Fat Bastard owes Sheamus some money actually. About 10 bob. What's that in American? $12 maybe? But Sheamus says not many people ever get to be a WWE World Champion. There's a list, but that is even smaller when you consider multiple reigns. Someone might've said McIntyre's first was a fluke, but it wasn't. McIntyre is champion again, where he belongs. Sheamus says McIntyre's family back home is surely proud, and his mum, Angela, is looking down from above with a smile. That's so great to see Sheamus is giving such genuine support.
Charly brings up the little gift Sheamus had for McIntyre, perhaps that gave McIntyre more confidence, perspective and motivation. Sheamus thinks it brought McIntyre back to his roots. Sheamus feels it's about the journey. You forget what you've been through to get where you are, and Sheamus was making sure McIntyre remembered that. Orton might've put doubt in McIntyre's mind in Hell in a Cell, but the chest, the sword, it all came back to him. Sheamus felt proud to do that as a brother in arms.
Charly moves things to Survivor Series and the men's match. Has to bring the tone done, huh? Well they have to talk about it, it's the show! Why is it bad for him? That's already a sign that something is a problem. Sheamus should be excited about this! Truth agrees. Have you guys been watching the "car crash" in the team with their egos? That's the problem! Styles says he is captain, that's bad leadership already. Sheamus is the real leader, he's more calm headed than the others. They should listen to Sheamy! Just look at Team SmackDown! They're not complete, they have a mismatch against Raw, but they need the right leader in Sheamus. Then it'll be a clean sweep. But Charly must want to say something, he can see it. Truth is with Sheamus on this one.
Charly says that she appreciates and believes a lot of what he's saying, she says every single person on the team all think of themselves as strong superstars. But we have less than a week. There is no common ground yet, so why have a leader? Just be a team that gets the job done. Why must there be competition? That's a great question. Sheamus claims he has no ego. This is on everyone else. They should listen to the highly decorated Celtic Warrior, everything but the Intercontinental Championship! Not Styles who hides behind a bodyguard, or Braun who wears Baby Gap shirts. Charly sarcastically says Sheamus totally has no ego. Sheamus says he won't talk big on himself, but he's "bleeding deadly." Truth agrees.
Charly asks who Sheamus thinks is the strongest part of SmackDown's team. Sheamus says Jey Uso is on the roll of his life and he'll want to keep that going. Sheamus respects Baron Corbin as King of the Ring, who doesn't get enough credit. But as a former KOTR himself, it just makes sense. Seth Rollins went through a rough patch with that whole Mysterio drama, but he could still be dangerous when he bounces back. A lot of anger will motivate him to prove himself again. But they'll all run into the wall that is Team Raw. Rollins was on Raw a long time as the "Monday Night Messiah," after all.
But Sheamus asks Charly who she thinks SmackDown has that stands out. She says it'll be interesting that is the fifth man. Okay, but what about the four they have? Charly says maybe, like Sheamus said, Jey and his chip on his shoulder, he might want to fight that much harder. Not that SmackDown wins, just that Jey will be the toughest to handle. Charly thanks Sheamus for his time and Sheamus is surprised. He was rolling, hoping to make Raw Talk a bit longer. And from one strong Raw superstar to another!
Asuka joins Raw Talk!
Truth is excited to dance around with Asuka for a moment. Charly claims her mic is connected to the chair so she can't get up. But how is Asuka doing? "Good good great!" Asuka is clearly excited because no one is ready for her, but please explain that more. Asuka says she will beat Sasha at Survivor Series because while Sasha has good skills and experience, as well as good looks and charisma, Asuka is just better! Better, better, better! Truth has the energy to match, and Charly asks about the Six Woman Tag and how Mandy and Dana are not doing so well. Mandy and Dana are injured tonight, what does Asuka think about that?
Asuka loves #SexyMuscleFriends but it's sad. It's heart breaking to see Mandy's arm get injured, and then Nia slamming Lana through a table for a NINTH time! And then Dana, attacked backstage, Asuka wants to punish them all! After Survivor Series and Sasha, Asuka is going after everyone! So Nia, Shayna and "Reckoning?" Oh yes! Truth is excited for that! No one is ready for Asuka! NOBODY! Charly believes that! She wishes Asuka luck with Survivor Series, Team Raw has faith in her! Fast, furious and very positive, much like the last guests of the night!
The New Day joins Raw Talk!
Kofi Kingston and Xavier Woods are here and Woods brings up someone's tweet about six years ago this last weekend, the exact date Woods and Truth debuted. Oh yeah, that was. Truth forgot to announce Woods properly but it's okay. That's the past, though, it's fine. But there's a lot to celebrate as the New Day are still W, W, E, Raw, Tag, Team, CHAMPIONS~! But careful, the hip swivel is much more dangerous than you know. They just make it look easy. But yes, they will face the Street Profits, as they said they would. How do they think they stack up against the Profits? Kofi says it will be a banger. People have already been online being excited to see this match. The people are getting what they want. That's why Kofi was so upset that MVP was lying to the people!
Never trust a man with two first names, and y'know what? New Day beat two guys who both have that! Cedric Alexander, Shelton Benjamin. Oh snap Truth didn't even realize! And then the fact the New Day retained, they're facing tow guys they admire already. The Profits have been doing everything to have success as a team. But, "bless their hearts," the New Day have been doing this a long time, and ain't done yet. Asuka said no one is ready, the same goes here. The Profits want the smoke, but not the FIRE! The New Day have the fire! Holla at ya bois if you want the Oscar Meyer! The Profits are hungry!
Charly is excited for them, tonight was a great accomplishment and Survivor Series will be a great success. But how do they feel that the third man, Big E, is still on SmackDown? This is new not having him by their side. But did they see the match tonight? New Day is pumping an all cylinders. The New Day is a conglomerate. They're on both brands! But ain't no growing pains here! Kofi is spotting himself so there's no pain. You find a way to soldier on and diversify. So this is actually a positive, having Big E on SmackDown and them on Raw? Do they think Big E could be Team SmackDown for the 5v5? If he wants to, sure.
Truth says they'll technically be cheering for SmackDown while on Raw. Do you know who many times WWE counts SmackDown wins? The New Day helped SmackDown win a match, it's 6-1 not a sweep. Still hurts. New Day are the Raw Tag Team Champions, but their bond with Big E is far and beyond. It's "bondinific." Sure, yes. Let's add that to Webster's. Webster's added a lot of words, after all.
Woods talks to the camera and says that you will see ya bois the NEW~ DAY~ and the Street Profits engage in battle. This will not be an easy fight, but one that must be had. The Profits are fantastic, on all cylinders since their arrival. But the New Day may throw pancakes and have fun with unicorns, but "like an onion" they have layers. When you cut into that onion, you cry. So when you get into the trenches, the unicorns and pancakes go away. It is time to win, and that is what New Day does. Hurt Business lost. Profits gonna lose. It's what New Day does. P.O.P, holding it down. Charly is confident the New Day will bring the heat! There's a lot happening on Survivor Series, and even the "Final Farewell" to the Undertaker! See you there!
---
My Thoughts:
A real fun Raw Talk, especially with Sheamus' section. He talked about wanting to make this Raw Talk long, and honestly, I agree. Raw Talk and Talking Smack need to be loose like before. They aren't even reaching half an hour so they can stand to have breathing room. Sheamus had a really good segment, talking up both the Team Raw story and whatever is there between him and McIntyre. I'm really interested to see where Sheamus' story with McIntyre goes. Asuka had a short segment, she barely touched on either story, but I do like that she wants to use what happened to Mandy and Dana as motivation to start feuds with basically all three top contenders at once. New Day had a good segment, too, lots of good energy, and I like that they touched on the team still being connected despite being on different brands. I would also love if Big E was Team SmackDown's fifth man, it just seems right.
Mitchell's Raw Talk Report! (5/3/21)
Raw Talk will Live Forever!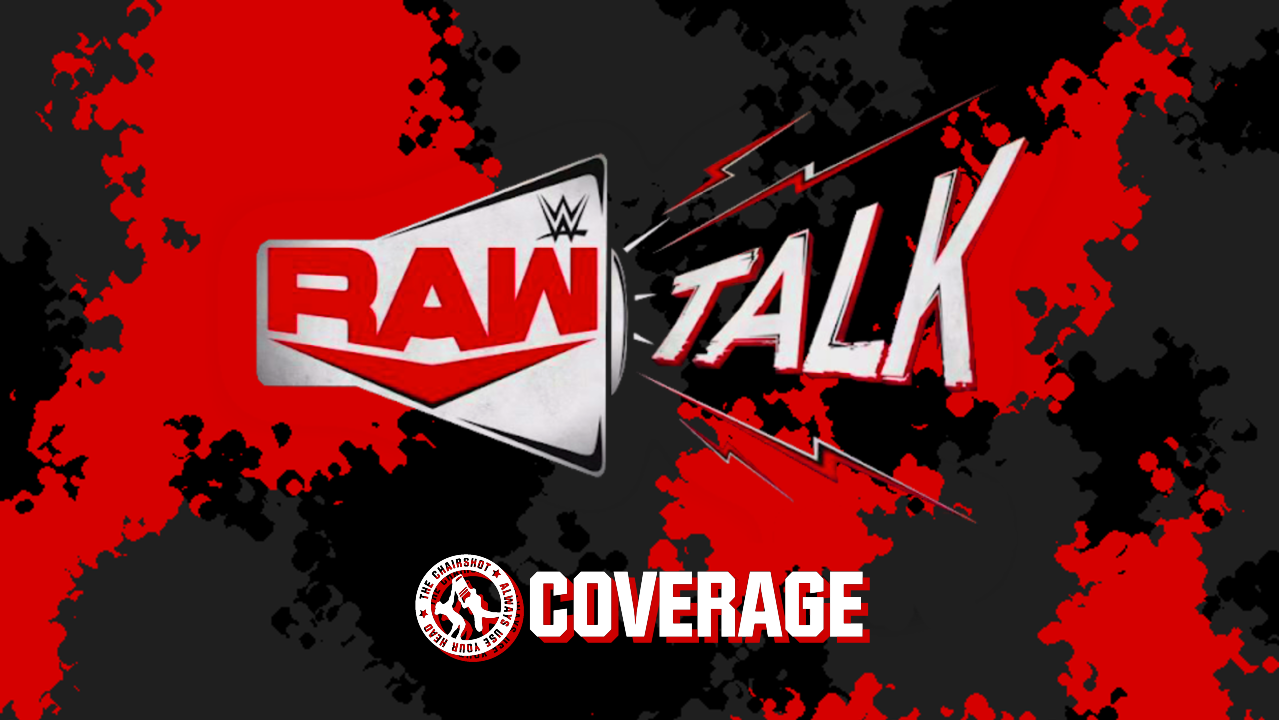 Raw Talk has a warrior, a Priest and a Nightmare!
With tonight complicating things, the Raw Women's Champions here for some Raw Talk! What is Rhea Ripley's response to the TRIPLE THREAT?
Kayla Braxton welcomes us back to the show!
Wait, really? Well yes, Kayla is back instead of Kevin Patrick, and Kayla has missed hosting with R-Truth! Likewise! Kayla feels like he should've given the intro because this is his show. Nah, now it's their show. Truth has had his problems in the past but now it's their show. Theirs and his baby, the 24/7 Championship. Kayla wants us to know she's just filling in for Kevin, because congratulations to him and his wife, Meg, they just had a baby! Little baby Maisie Rose Egan, as Kevin posted on his Twitter. Maybe Kevin will bring her to Raw Talk some day, spend time with "Uncle Truth."
But on to tonight's Raw and how it ended: Drew McIntyre stood tall ahead of #WrestleManiaBacklash and the Triple Threat for the WWE Championship! Does Truth have any ideas as to who will walk out of there with the title? Truth's thing is, will we see what we saw tonight happen then? McIntyre stood tall but Lashley and Braun just destroyed each other! And as was announced right as Raw was going off the air, McIntyre VS Lashley happens next week! McIntyre distracted Braun, and if you don't handle your business, business will handle you! McIntyre was very confident, Kayla can attest to that. There is no doubt in McIntyre's mind he'll win the title, and he'll be here later as a guest. Truth is surprised, and it seems no one gave him the guest list.
Now, let's also talk about a new popular tag team, as RKBRO is undefeated at 2-0! Truth and Riddle want to be a team, but for now he supports Riddle's team with Orton. Would he have ever put them together? Nope. It's crazy cool, like you can't always trust Randy but you can trust a bro. Somehow, this works. And another team that works is AJ Styles & Omos, they defended their Raw Tag Team Championships their first night back, and against the New Day. Styles & Omos won against one of the best tag teams in WWE history, so how long does Truth think Styles & Omos will reign? For a while. Omos is almost too big to do that. Is that an accidental pun?
But that mountain of a man and the Phenomenal One are working. We'll have to see how long they can maintain this, because the New Day will never stop. They're not a joke, they know they rock. New! Day Rocks! And of course, Shayna Baszler & Nia Jax are still WWE Women's Tag Team Champions, they're still having some problems, but they're still a force to be reckoned with. Who does Truth think will take those titles off them, if anyone? Truth still has to give it up to Naomi & Lana, though. They just need to be better prepared so stuff like what happened tonight doesn't happen. Nia & Shayna took forever to get on the same page, but now they have, and that's why they're dominant.
There's plenty of exciting stuff to talk tonight, from McIntyre to Rhea Ripley to Damian Priest! DP! Does Kayla like DP? Umm…
Rhea Ripley joins Raw Talk!
The Raw Women's Champion and her new hairstyle are here, and surely she's a bit "irked" about being in her own Triple Threat match now. Truth is just hearing this news and feels bad on Rhea's behalf. Kayla lets Rhea speak on how she feels. Rhea isn't sure how to feel about this, but she knows that she's mostly mad about it. "Charlotte seems to work her way into my life at every opportunity. She's mad because she didn't get to go to WrestleMania, and I understand that. WrestleMania is the greatest stage of them all, and you want to be there.
"But what Charlotte doesn't realize is that, and I said it before, there's a new era of females coming through." Charlotte doesn't have to leave, but she has to move over. Rhea is taking her opportunities and taking her stage. Charlotte is salty and that's why she attacked the referee. Charlotte is mad because she's not getting what she wants. Kayla asks if maybe, because Sonya Deville is also part of this, has Sonya been a bit reckless? She's a boss, though. Yes, but she's the only reason this is happening.
Rhea agrees, "reckless" is the perfect word for it. Sonya isn't thinking, she's just acting. Charlotte might be talking to Sonya, slipping her money, something, because Sonya is handing Charlotte everything and Rhea doesn't agree with that. You put your hands on the ref, that's not how this works here. You get suspended and fined. Coming back just after a week angers Rhea. Truth says Charlotte did apologize and admit she made a mistake. He isn't justifying, but he's just trying to understand that Sonya wanted to make things better for everyone. So you let a thief into your house? No! Well that's what Charlotte is doing! She's trying to take things she doesn't deserve from Rhea!
Kayla agrees, and knows Rhea is a threat to Charlotte being on top. Exactly, Charlotte knows Rhea's a threat. Truth didn't see it like that so now he knows. Kayla recaps that Charlotte kept saying Rhea wasn't the rightful champion, but Truth says Rhea handled her business. Rhea vows to walk in then walk out the champion. It doesn't matter what Charlotte says, she isn't walking out with Rhea's title, it's not going to happen. Is Rhea worried at all about Asuka, though? Rhea has something to prove, she hasn't beaten Charlotte, and then there's the Empress. Truth is surprised Rhea hasn't beaten Charlotte yet. He's just asking. The keyword is "yet." Truth likes that!
But again, Triple Threats are tricky. But Charlotte also knows that very, very well. That's how Charlotte lost titles, too. Charlotte has beaten Asuka, she's beaten Rhea, and Rhea will give her that. But it's been a year, and Rhea's learned a lot. Charlotte doesn't know what she's getting into. That's why she is getting in here and looking for an easy way out. That's not to say Asuka IS the easy way out in this match, but that's what Charlotte is thinking. But none of this is easy. They were tag team champions together, Charlotte knows Asuka very, very well, and that'll be her target. But if she tries it, Rhea will give it all back to Charlotte.
Kayla and Truth love the confidence, Rhea is deserving to them, so hopefully they have her back as a champion again. Rhea thanks them, and Raw Talk takes a quick break.
Damian Priest joins Raw Talk!
Truth is pumped to see Priest again, they do a quick handshake, and Kayla says Priest is on a roll! Priest beat The Miz, he beat John Morrison, it's been a great few weeks. Since joining Raw, The Miz has been a thorn in Priest's side. Priest gets it, someone new is getting attention, that makes Miz feel left out, a little jealous, he's yesterday's news, all that. But he picks on the wrong person in Priest.
Kayla says Truth's known Miz a long time, what advice does he have for dealing with Miz? Well just keep going like he has. Priest beat Miz, beat his teammate, Morrison. Priest takes nothing away from either guy. We heard Miz's accolades and how he measures up to the greats. And Priest agrees! Miz is just as good, and Truth says Miz doesn't get enough credit. But Priest to roll Miz like that, Miz won't sit there and take it. Miz is like Alfalfa from the Little Rascals, he'll get scrappy. But Kayla says Priest clearly shows respect, but it can only go so far. Yes, Priest doesn't respect the attitude Miz has for him or his friends. But Miz will keep going until someone quits.
Well, Miz better get ready because it isn't ending here. Kayla admits throwing rotten tomatoes is pretty extreme. Truth laughs, he couldn't believe those were rotten. But Miz, Morrison and so on, Priest is surely ready to put them in their place before moving on to the next phase. Great aim on the tomatoes, by the way. The Six Man last week, the singles matches, Priest is surely looking forward to moving past them. So what'll be next? The goals are always the moments, something special. He had a Mania Moment with Bad Bunny, but that was just this year. The days don't stop, Priest can't stop, he'll go for the next moment. This better be the end with Miz, but who knows. And then it's come what may.
At some point, Priest says he wants to #LiveForever, so that means titles. Kayla is sure he'll get those titles. The journey will continue, and WWE Chronicle: Damian Priest debuts this Sunday! Priest doesn't wear emotions on his sleeve, so this gets through to the heart of Priest. He hopes his story inspires someone else to keep going. Priest is an example of someone "not supposed to be here." Then Kayla and Truth hope he keeps on keeping on! And after another break, we'll have the Scottish Warrior!
Drew McIntyre joins Raw Talk!
Truth is pumped again to se McIntyre, and brings up how he started something at the end of Raw. McIntyre says it wasn't like Lashley and Braun tripped into his space out there. But he was minding his own business on commentary with a great "at home" experience, and then Braun falls in his lap. McIntyre "tripped' and gave everyone Claymores. Kayla says it was a great main event, but McIntyre is coming back for his title. Yeah, McIntyre lost his focus, that's on him, there was a lot of stuff going on. That was his moment, he let himself be distracted, and he vows to never let that happen again. McIntyre will keep focus to get the title back.
WrestleMania Backlash has a Triple Threat, but McIntyre has Lashley 1v1 on Raw next week. Truth says McIntyre took on everyone practically, so he's ready. McIntyre's been thinking: "I can't be angry with Lashley. Lashley's a competitor, he's a fighter, he does what has to be done inside that ring. MVP, he's the one talking all the talk, I'm trying to enjoy myself, he's running his mouth. Even inserts himself into the coin toss, the puppet master pulling the strings." Lashley is doing what he does, but McIntyre won't let MVP distract him again. It will be a war, McIntyre has eyes in the back of his head because maybe Mace, T-Bar and even Braun might show up. He doesn't know, but we all better tune in! Truth loves that! 24/7 life! McIntyre might as well wear his gear in the streets.
Kayla asks McIntyre's assessment of Lashley as champion. He's worked hard, earned the right to be champion, and McIntyre can't say anything negative. That Claymore tonight was coming, but other than that, it's really MVP that keeps distracting McIntyre. McIntyre is in for an unknown situation, it could end up a Fatal 4, 5, 10! He'll get his baby back! Truth gets it! He's got McIntyre's back with that. Now between the two, Lashley and Braun, who is more of a threat? McIntyre says they're equal. Truth says they're like KitKat, they all look the same. Yes, they're big, dangerous KitKat bars.
But #WrestleManiaBacklash will be about who can take the most punishment. Who can show the most heart and stay standing, because all three will unleash hell and make it uncomfortable to watch. With that, the last man standing will be champion. Kayla knows McIntyre has something more to share, and he plugs his new book! He managed to slip it in on Raw, but he'll talk more about it here. "A Chosen Destiny," available starting tomorrow! Truth is in there because of their first match together. Truth loves it!
McIntyre says a company came to the WWE, and they wanted to tell his story, and McIntyre thought, "Who wants to hear about some kid from Scotland who wrestles for the WWE?" But it isn't about the wrestling, it's about his life, his struggles, and how he overcame all that. If he can help people see there is a light at the end of the tunnel, learn from his life lessons, then that'll be great. This is for all fans, even non-wrestling fans, let him hear what you think about it! It's crazy, he has a book! He even lets Truth have this copy. Maybe he'll autograph it. Kayla thanks McIntyre for his time, wishes him luck for Backlash, and he thanks them. With that, Raw Talk signs off, see you next Monday!
---
My Thoughts:
A very fun episode of Raw Talk, and it seemed to go by very quickly. Rhea was a good first guest, but I feel like they could've hit a bit harder on her shared time in NXT with Charlotte, and how a Triple Threat at TakeOver: In Your House was where Charlotte lost her title. Granted, it wasn't to Rhea, so that doesn't really help Rhea's case, but it's still good evidence towards the Triple Threat not actually making anything easier on Charlotte. Priest's segment was good, but it didn't seem like he gave all that much in the way of new material. He said he wants titles, but I feel like he should've maybe namedropped what Sheamus did to Humberto Carrillo and Mansoor tonight to spark up a feud.
McIntyre's segment was good, Truth's energy with him helped out a bit, and I do like that McIntyre is spinning this as more a problem with MVP than with Lashley. It's also really great for McIntyre to have an autobiography, he is definitely someone with a story that, whether he is a pro-wrestler or an athlete or some other line of work, coming back from being denied the dream to then completely ace it is a great story for anyone with an even remotely similar story in life to find encouragement in.
News From Cook's Corner 5.3.21: No Pre-Emptions Here!
A lot of network based news and Lucha news! Cook breaks out some of the fun topics!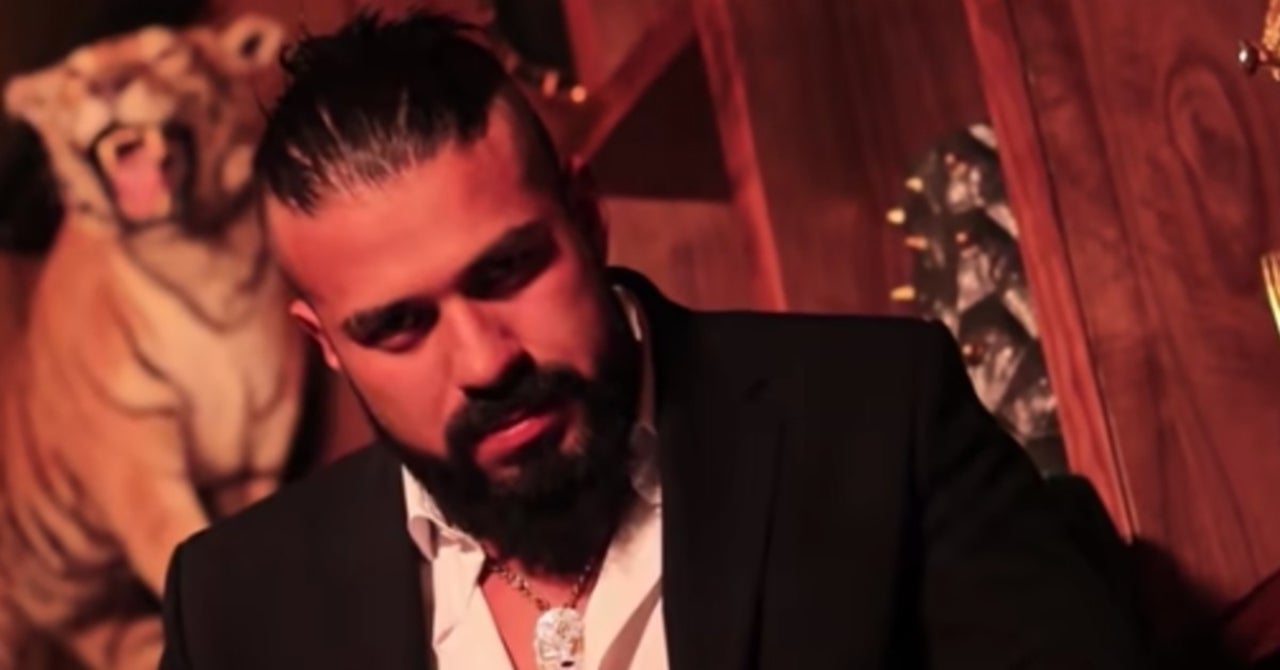 Hi, hello & welcome to News From Cook's Corner! Have you noticed there's a lot going on in the world of wrestling? It's been one of those news cycles where there's so much going on I don't even know where to start. I should probably go ahead and get started then, right?
In case you're wondering how your team did in the NFL Draft, check back in five years. Never ceases to amaze how people go crazy grading drafts of people that haven't taken a field as a professional yet. Except in the SEC, all those cats have been paid for a couple of years, amirite? HEY NOW!
Yeah, I'm done. Let's get to the news!
Tessa to AEW?
This story started developing when Daga, a Mexican wrestling star more known here in the States as Tessa Blanchard's husband, vacated AAA's Latin American Championship. That indicated that he was heading somewhere, and sescoops.com is reporting that Daga & Tessa are in talks with AEW. Now, why Daga would have to vacate that championship to go to AEW when Kenny Omega is AAA's Mega Champion, I don't have the slightest idea. (Probably because AEW isn't the only company he's talking to?)
It is pretty safe to reach the conclusion that if Daga signs with a US-based company, Tessa won't be far behind. It's also pretty safe to reach the conclusion that AEW's wanted to bring Tessa in for awhile, considering she was part of the All In show back in 2019, and that her father's part of the company. There's about a 99.5% chance it would have happened for now, if not for a couple of factors:
-Tessa's departure from Impact Wrestling
-The online hubbub about her being a racist & bully
See, I'm not sure any of those things have any effect on WWE's level of interest in her. There was also some speculation that the "Diamond Mine" tease on NXT had something to do with Tessa because she likes to have a diamond design on her ring attire, so that's something to keep an eye on. Especially since it's doubtful that WWE cares about any of that Impact stuff, or those online accusations.
AEW does, though. Or at least they try to. It's one of the ways they can differentiate themselves from WWE, acting like they really care about things like bullying, racism & other things that some of us get mad about. Signing Tessa would make a lot of these people mad. The question is just how big a percentage of a fanbase those people make up, and how committed they are to their stance on these issues.
I do think we'll see Tessa Blanchard in a major promotion before the end of 2021. AEW or WWE. I think we can rule out Impact Wrestling. Assuming she hasn't completely regressed as a wrestler, she's too talented to be on the sidelines. People will get mad, but they'll get over it eventually. Surely somebody else will come along to take the heat off of her.
WWE & MLW?
MLW's been in the news quite a bit lately. Their big debut on Vice took place this past Saturday. I was able to watch it. Not bad, it wasn't new but it was new to me, which is all that matters. I'll stick with it, but don't tell anybody because they'll want me to review it and I'm not trying to get more of that type of work.
In some interesting news, Dave Meltzer reported that MLW is in talks with WWE concerning a deal similar to the one WWE had going with EVOLVE for a few minutes. WWE has a ton of people at the Performance Center training and not doing much of anything else, and they'd like to get them working matches somewhere. The talent, for their part, would also like to work matches somewhere. MLW doesn't exactly have the largest talent roster among wrestling promotions, so they could definitely use the help. There's also the idea Dave puts out there that WWE wants to make it look like they're working with people now and not doing things their usual way, but I'll believe that when I see it. People tried to tell me that WWE wasn't going to do things their usual way of putting everybody out of business when they started the NXT UK brand, and it wasn't long before they stopped working with people and putting them out of business.
My wild-ass guess is that Court Bauer would like to get one of those Gabe Sapolsky deals where he gets paid to be a consultant. I've been angling for one of those deals for years, but people keep wanting me to do stuff instead. Pretty lame.
CMLL Breaks Up With ROH
The partnership between Ring of Honor & Mexico's oldest wrestling promotion is no more after CMLL announced its end last Tuesday. This is due to ROH Champion & former CMLL wrestler Rush being part of a new group promoting an event in June and promising big things, Federacion Wrestling. Rush's brother Dragon Lee & father Bestia del Ring are involved as well, along with Matt Taven, Bandido, Kenny King, Rey Horus & Flamita. Most of the talent being shared between ROH & CMLL left CMLL some time ago, so the writing was probably on the wall here and somebody was waiting for the right time to make the move. There was mutual interest between Taven & CMLL in working together again, but pretty much everybody else seems to have moved on.
As for the new group, they're running a show on June 19 featuring the above named talent along with the Lucha Brothers, Tay Conti, Red Velvet, & PJ Black, among others.
Including Andrade!
Yep, after a brief pause in the action, Andrade is beginning to pop up again. He did a video announcement for this group, and also did a video promo that aired at the end of AAA's Rey de Reyes show. He'll be part of AAA's new top heel faction and challenged Kenny Omega to a match at TripleMania. Whether that means it'll actually happen or not is TBD, because people make challenges all the time down there that never lead anywhere, but that's not stopping Internet workrate fans from getting excited at the idea of Omega vs. Andrade. Let's hope it does for their sake.
Sexy Star Update
Somebody else that appeared on the AAA event was a new Sexy Star. You might recall that the original pretty much got blackballed from wrestling after being involved in an incident at 2017's TripleMania where she broke Rosemary's arm on purpose. In spite of that, AAA still owns the rights to the Sexy Star character, and obviously thinks there's money to be made by putting an attractive girl in a mask. There's probably a little bit, yeah. I'd need to see some more of the new Sexy Star to compare her with the original, to be honest.
Speaking of the original Sexy Star, she had an MMA fight this weekend! It didn't end well:
Claudia Diaz TKO2 Dulce García #CombateGlobal pic.twitter.com/606aW7xZ6s

— Streetfight Banned-cho (@streetfitebncho) May 1, 2021
Let's just say the wrestling fans didn't exactly feel sorry for her.
AEW Programming Update (United States edition)
With the NBA Playoffs coming at the end of May, AEW fans will have to tune to TNT at different times to get their Dynamite fix. The next three weeks will be business as usual, but then Dynamite moves to 10:00 PM Eastern on Friday, May 28. Day after my birthday, in case you're planning on getting me something. The next week, Dynamite will either air on Friday, June 4 or Saturday, June 5, depending on the NBA programming schedule.
There will be more pre-emptions & time changes in the coming weeks. Wrestling fans will probably whine & complain, but that's the nature of the beast. WCW Monday Nitro had to deal with similar issues back in the day. Maybe that's why I just don't see any of this as a big deal. Heck, I remember when Raw took a couple of weeks off every year for the US Open tennis tournament. Oh, and a week off for a dog show! We've become spoiled over the past decade or so of minimal interruptions to WWE programming. Kids these days just don't know what us oldsters had to put up with.
They will. Not only will AEW have NBA pre-emptions, but in a strange twist of fate, they're the wrestling company that will be sharing a network with the NHL. After all of these months where we wondered about what the NHL moving to USA would mean for NXT, Turner Sports ended up purchasing that NHL package that people kind of assumed would go to NBC. Now, we wonder what the NHL means for the future of AEW Dynamite. They'll be on TBS & HBO Max too, but TNT was specifically mentioned for the Conference Finals & Stanley Cup Final.
Bottom line is that TNT's going to get pretty crowded here over the next few years. As a sports-obsessed TV viewer I like all these leagues being on the same channel. It's nice & convenient. Those of you that don't like sports…well, you might not be as thrilled when AEW's jumping around the schedule during the summer.
Oh, and we also don't know when the NHL's regular nights will be. Let the speculation begin!
That's all we have time for this week! Thanks for reading, and keep your stick on the ice.