Suwama's Station #5 – Taiyo Kea interview Part 1
Suwama's Station welcomes Taiyo Kea to the show and discusses All Japan's October events and results!
Suwama's Station welcomes Taiyo Kea to the show and discusses All Japan's October events and results!
Powered by RedCircle
In our fifth episode, we discuss October's events and results as well as various news bits including the announcement of the teams for the 2020 Real World Tag League as well as the schedule.
Mat and Dave also discuss the Enfants Terribles outlook on staying with freelancing and working in All Japan up against the possibility of working GLEAT/CyberFight affiliated alliance!
We are truly proud to present Part one of our interview with All Japan legend and one of the few gaijin to train in the All Japan Dojo, former Triple Crown and World Tag Team Champion, Taiyo Kea!
Kea discusses his life in Hawaii, how he got into All Japan via various foreigners Giant Baba had associated with over the years, memories of the Real World Tag League and the various venues he competed in and so much more!!
Make to subscribe and keep yourself informed on who we interview next!
About Suwama's Station
AJPW Worldwide Fan Podcast now comes to you on Chairshot Radio Network! We officially have launched forward in our new direction to let non members of our awesome community listen in to our entertaining and enlightening podcast!
Originally entitled Uncle Jun's Junction, named after the great Jun Akiyama who has since departed from All Japan. Times change and so do we and thus we are now Suwama's Station!
Follow Suwama's Station
Manuel – @TSOWrestling
Dave – @Daveelbaterista
Mathew – @DamienPhoenix12
Suwama's Station Facebook Group
If you are interested in seeing what all the commotion is about, come join us on Facebook @ www.facebook.com/groups/175781469680010!
We not only have our very own podcast but also feature cool exclusives such as a trivia league, watch parties and English Commentary on certain shows!! AJPW Worldwide Fan Group! We got the love!
About the Chairshot Radio Network
Created in 2017, the Chairshot Radio Network presents you with the best in wrestling and wrestling crossover podcasts, including POD is WAR, Women's Wrestling Talk, The #Miranda Show, Badlands' Wrestling Mount Rushmores, The Outsider's Edge, DWI Podcast, Bandwagon Nerds, the Greg DeMarco Show, 3 Man Weave, Five Rounds, Turnbuckle Talk, Suwama's Station, The Reaction and more! You can find these great shows each week at theChairshot.com and through our distribution partners, including podcasting's most popular platforms.
THE CHAIRSHOT: ALWAYS USE YOUR HEAD
---
The Chairshot Radio Network


Your home for the hardest hitting podcasts and radio shows!
Listen on your favorite platform!
iTunes  |  iHeart Radio  |  Google Play  |  Spotify
Listen, like, subscribe, and share!
---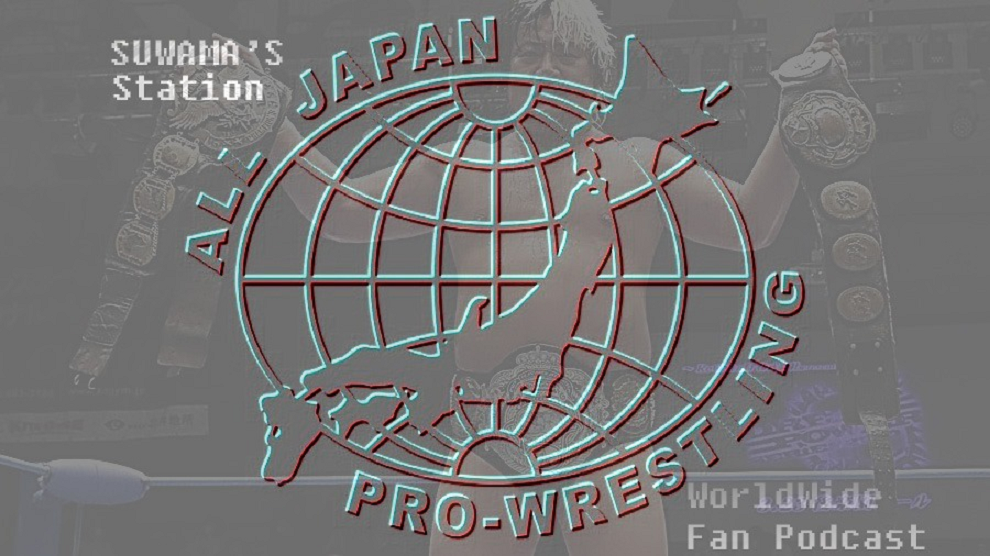 NOAH WEEKLY NEWSLETTER VOL.123 ~ 21ST FEBRUARY 2021
Following up the historic Mutoh victory, another champion in NOAH has a storied challenger making their life miserable. Hisame breaks down what else is going on during this Mutoh title reign!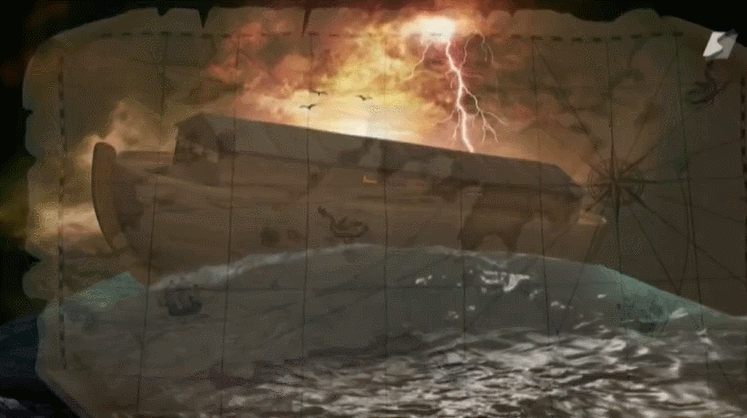 Following up the historic Mutoh victory, another champion in NOAH has a storied challenger making their life miserable. Hisame breaks down what else is going on during this Mutoh title reign!
NEWS
Kenoh attacked by "Sugiura"
Fans in Sendai on the 21st February were looking forward to seeing "Kenohara" (the former team of Kenoh and Hajime Ohara from their NOAH Junior days), fight in a ultra rare singles match. The match only lasted seven minutes however, and just after Kenoh had got the pin, a masked man (dressed almost like a pirate, and wearing a black Jason hockey mask on top of a lion mask) rushed into the ring and attacked him with a crutch. Later, the masked man was to give his name as "Sugiura" and said he had been sent to do this "on behalf of Kashin".
No one was fooled as to who this masked intruder was. He didn't have either the height or the cyborg like physique of Takashi Sugiura, and Sugiura himself later said that he was an "old man" who wasn't fooling around; that was Kashin. Kenoh said later (after a strange spell of not flying into a verbal meltdown), that whoever it was would pay, but after experience of fighting with Sugiura many times, he knew it wasn't him. Suspicions were further aroused, when it was revealed that Kashin had worn exactly the same outfit (minus the Lion mask) in 2017.
Kashin had promised Kenoh that the title match would be a "clean fight" with no ring intrusions (he's a NOAH junior, he has to promise these things) and no "seconds interfering", but he never promised anything in the build leading up to the title match. With no one to restrain him, like they normally would in matches, expect to see Kashin on the loose. I just hope he knows what Kenoh is going to do to him in the title match.
Junta Miyawaki returns to training
Junta Miyawaki returned to training this week, after being hospitalized for an emergency appendectomy. He has returned to the dojo to train, but his return to the ring has not yet been announced.
EVENT RECAPS & POST MATCH PROMOS
"STEP FORWARD 2021" (21st February, Sendai PIT, Sendai)
ELSEWHERE IN NOAH
~ Following a conversation about calf kicks (which Sakuraba turned into "scarf kicks" and joked his neck was cold), Katsuhiko Nakajima said he preferred kicking people in the face.
~ Daisuke Nakamura (who so far has only appeared once for The Sugiura Army), won his match at the MMA event "DEEP100" and announced himself as "Daisuke Nakamura of Pro Wrestling NOAH's Sugiura Army!", while wearing one of the Sugiura Army t-shirts. Tadasuke had said at the produce, he wanted to have a singles match with him.
~ Tadasuke and NOSAWA, had a stand off which ended with them both removing their sunglasses very slowly and at the same time. After the match (it was a tag between Tadasuke and Masa Kitamiya, and Takashi Sugiura and NOSAWA Rongai), NOSAWA left with his thoughtful face on. Which usually means trouble.
~ Katsuhiko Nakajima thought that Go Shiozaki losing the GHC Heavyweight title to Keiji Mutoh was the funniest thing ever, and made fun of him for it. After the match he indicated that he had no interest in it, and turned his attention back to the GHC Heavyweight tag challenge, hinting that the champions had something to hide by not doing a pre-match with THE AGGRESSION (he never mentioned Kongoh), together.
~ Even Takashi Sugiura admits that The Sugiura Army is chaos, and therefore he makes no effort to try and control it.
CURRENT CHAMPIONS
THIS WEEK IN NOAH
 Tuesday 23rd February: Mohammed Yone (45)
Tuesday 23rd February: "STEP FORWARD 2021": YAMADA Green Dome Maebashi Sub-event area, Gunma (17:30 JST)
Wednesday 24th February: "STEP FORWARD 2021": Korakuen Hall (18:00 JST)
Friday 25th February: Kenta Kobashi celebrates 33 years in Pro Wrestling
 BROADCASTS
Please note, unless stated, you must be a subscriber to WRESTLEUNIVERSE to view events. Subscription is free for first month, then 900 yen per calendar month. You can sign up from anywhere in the world.
NOAH's show at Sendai PIT on the 21st February, will be broadcast on WRESTLEUNIVERSE on Wednesday 24th.
NOAH's show on the 23rd February in Gunma, will be broadcast on WRESTLEUNIVRSE on Friday 26th.
NOAH's show at Korakuen Hall on the 24th February will be broadcast on ABEMA. However, it does not currently say whether this will be a free worldwide broadcast or not. Should it not be, I do not recommend that you try and watch it via a VPN, unless you know it works with ABEMA and you already subscribe to the service. VPN can be notoriously hit and miss with the service, with some working for some people, and not for some others.
LINKS
Daily Battle Award ~ Go Shiozaki's first MVP & Best Match of The Year
Keiji Mutoh's GHC Win commemoration, exploring the story of Mitsuharu Misawa
Jun Akiyama candidly talks leaving NOAH eight years ago. Naomichi Marufuji, "This was an aspect of life, rather than pro wrestling"
"It's not good to expect too much"…"There is an opportunity to enjoy him if you can find it…" Jun Akiyama & Naomichi Marufuji's discussion about Shuhei Taniguchi
"The tag of freestyle and Greco is the strongest", the unconfirmed relationship of the 50 year old tag champions, Takashi Sugiura and Kazushi Sakuraba
NOAH WEEKLY NEWSLETTER VOL.122 ~ 18TH FEBRUARY 2021
Unpacking the Budokan show and set up for the March events are all explained here! A little late, but Hisame is never lacking on quality information!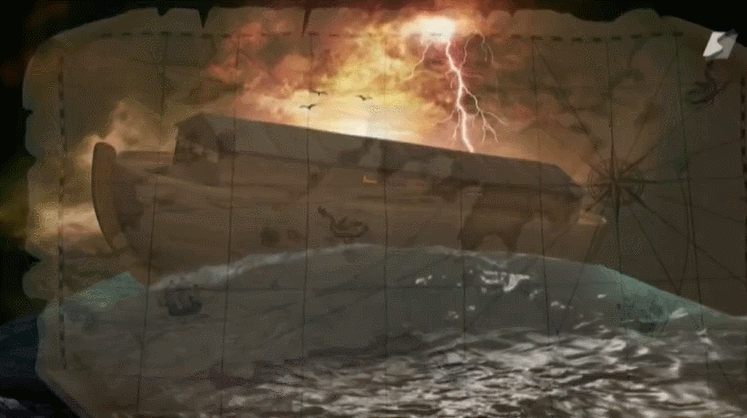 Unpacking the Budokan show and set up for the March events are all explained here! A little late, but Hisame is never lacking on quality information!
NEWS
NOAH made their triumphant return to The Nippon Budokan on the 12th February, with an epic and emotional show. For NOAH, returning to The Budokan is not just a goal, the real goal is to prove that they can return to it time and time again, just like the old days.
Keiji Mutoh, new GHC Heavyweight Champion, and new NOAH roster member
Keiji Mutoh pushed the long suffering body of Go Shiozaki, battered but still somehow resilient, to the limit, and won the title with a surprise Frankensteiner after 29 minutes, and 32 seconds. Mutoh's strategy was to wear Shiozaki down by concentrating on his knees, not his arms and shoulders, something that not many of his opponents beforehand had done. In becoming the 34th GHC Heavyweight Champion, Mutoh also becomes the third person to have held all the major championship belts from all three major promotions; New Japan, NOAH and All Japan. Mutoh would say at the press conference that because two other people had done it before him, it didn't mean as much, he wanted to hold all the heavyweight tag titles from what was once known as "The Big Three", and joked he would call his old friend Taiyo Kea (who he held the IWGP Tag Team and World Tag Team Championship with) to team up with him.
A champion is never without a challenger, and the GHC Heavyweight Champion is usually only without one for a matter of seconds, as Kaito Kiyomiya made his way down to the ring, and fixed Mutoh with a glare. No words were exchanged between them, and Mutoh limped off back up the ramp, where he did his famous pose. Kiyomiya watched from the ring, illuminated against the green lights which mingled with the smoke.
Backstage Kiyomiya confirmed he would be challenging for the title, and said that he was the only one who could take it from Mutoh. Kiyomiya would remain surly (in a stubborn NOAH born way, not a sulky Kenoh way) at the NOAH press conference on the 15th February. His mood was not made any better by Mutoh calling his title challenge "low risk". The title match itself will take place at "Great Voyage in Fukuoka" on the 14th March.
It was also announced at the press conference, that Keiji Mutoh had signed with NOAH on a two year contract. This means that he will celebrate turning sixty in the promotion. Naomichi Marufuji said that he had been wanting Mutoh to join for a long time. Commenting on his new home, Mutoh said that it would be refreshing for him to concentrate on the ring, and not on management, and while he acknowledged both his age and his physical condition, he wanted NOAH to "bleed him dry". Mutoh also discussed the possibility of defending the GHC Heavyweight abroad; IMPACT (he seemed a bit hazy about what it was and where it was), he said had sent him an e-mail asking him to make a defense in America (Scott D'Amore suggested Joe Doering if Mutoh beat "my student Kiyomiya"). Mutoh also favors Taiwan as a possible destination for a match. When asked about NOAH GHC Champion vs DDT Champion (Jun Akiyama), Mutoh said he would be concentrating on NOAH.
NOAH unveil new logo & return of "Great Voyage". 
Pro Wrestling NOAH unveiled their new logo on the 12th February. Fans were delighted to see that they had returned to the old green. The logo is intended to signify their return to The Budokan, and many voyages back to it.
Although no official announcement was made, NOAH have reinstated the "Great Voyage" big events after about two and a half years. The next will take place on the 7th March, which will be almost two years to the day from the last one, which was also held in Yokohama.
STINGER retain
STINGER retained the GHC Junior Heavyweight tag championship against Ikuto Hidaka and Kotaro Suzuki. Significantly it was Yoshinari Ogawa who got the pin on Kotaro Suzuki. No one has so far challenged for the belts.
Seiki Yoshioka becomes the new GHC Junior Heavyweight champion
Seiki Yoshioka defeated Daisuke Harada for the GHC Junior Heavyweight championship in 10 minutes and 58 seconds. FULL THROTTLE were delighted with Yoshioka's win, but their former "Leader", Atsushi Kotoge was not so pleased, and challenged Yoshioka for the belt both in the ring and backstage. Match will take place on the 14th March at "Great Voyage in Fukuoka 2021".
For Seiki Yoshioka, this was more than just a win, getting the championship signifies him as a true NOAH Junior, and alongside Keiji Mutoh, who had touchingly told him that he was supporting him from backstage, he has the junior equivalent of the GHC Heavyweight. Go Shiozaki and Daisuke Harada, their predecessors, had complimented each other well, and so Mutoh and Yoshioka will be the same.
Jun Akiyama's secret words
Jun Akiyama (who has signed a year long contract with DDT) made his Budokan appearance in a special "NOAH Generations Match", which pit him and Naomichi Marufuji against NOAH's next generation, Kaito Kiyomiya and Yoshiki Inamura. Akiyama was tough on the two youngsters, often no selling them, although Inamura did manage to knock him down. Naomichi Marufuji looked on (as did Makoto Hashi, who had been Akiyama's long suffering trainee, who was once given a very public dressing down for botching a move at The Budokan, and was appearing tonight quietly as his second), watching very intently what was going on in the ring, but he was the one who would take the fall when Kiyomiya pinned him with the Tiger Suplex in 18 minutes and 12 seconds.
After the match, Akiyama addressed a few words to an emotional Kaito Kiyomiya, who burst into tears and had to wipe his eyes, and an overawed Yoshiki Inamura. What Akiyama said will remain a mystery as he refused to elaborate, Inamura has never said, and Kiyomiya claims he couldn't hear what Akiyama was saying. Judging by Kiyomiya's reaction, Akiyama may well have said that Mitsuharu Misawa would have been proud of him.
Kenoh retains, not happy with new challenger
In a short match, which didn't need to go on any longer that it did (10 minutes, 10 seconds), Kenoh overcame Masakatsu Funaki, who had choked him purple in their one and only pre-match. Kenoh relied on the element of surprise to get the win, which was probably the only way he could win. Kenoh might have been delighted by the match, happy that he had won and even more happy to be at The Budokan, but there was going to be a cloud come to rain on his parade, and that cloud's name was Kendo Kashin, who came to challenge for the GHC National Championship. Their exchange went something like this…
KASHIN: Wait a minute, wait. I too want to fight the strongest too, but I also want to talk about my dream. Will my dream come true?
KENOH: Asshole, what is your dream?
KASHIN: My dream is to be a champion. I entered pro wrestling to win that belt, the National Championship.
KENOH: Is that really your dream?
KASHIN: Yes, that is my dream. Will my dream come true?
Kenoh apologized to the reporters that following a powerful challenger like Masakatsu Funaki, such a "puny" challenger had appeared, but Kashin wasn't finished yet. On Twitter Kashin claimed that he had entered wrestling to get the GHC National. Takashi Sugiura pointed out "this guy is lying, there was no GHC National then" (the GHC National was created in 2019, and Kendo Kashin entered wrestling in 1993). Kashin responded with, yes he was lying. He had wanted the belt since he was born, and he had always dreamed of winning it in front of its creator, Riki Choshu. He will therefore take responsibility and resign.
Sugi just left it at that fortunately. Kenoh when asked at the press conference, stated that Kashin's dream was stupid and not worth answering.
Title match has been set for 7th March at "Great Voyage in Yokohama". Kashin has promised a clean match with no cheating either by him or by seconds.
EVENT RECAPS & POST MATCH PROMOS
Event recap ~ ABEMA presents "Destination 2021" ~ Back To The Budokan (Nippon Budokan, 12th February 2021)
Post match interviews ~ ABEMA presents Destination 2021 ~ Back to The Budokan (Nippon Budokan, 12th February 2021)
ELSEWHERE IN NOAH
~ Naomichi Marufuji is selling t-shirts and hoodies with an image on them of the moment his hand chopped Go Shiozaki's chest, and Shiozaki's skin bulging around it. If you like these "designs" or others on the page, you can order through CurioShift. Overseas shipping is available.
~ Masao Inoue has been given the all clear to return to the ring. His return to NOAH has not yet been announced, but tag partner\main tormentor\fair weather friend, Akitoshi Saito, has sworn not to stand in the comment booth until he returns.
~ Sugiura Army where their usual chaotic self backstage at The Budokan; members milling about, Kendo Kashin wandering about, Takashi Sugiura calling Kazunari Murakami something that amounts to a hooligan, and Kazushi Sakuraba holding up everything as he needed to make a bathroom break.
~ "Three Legends" were on commentary at The Nippon Budokan; Kenta Kobashi, Akira Taue (looking a lot healthier than he has done in years), and Genichiro Tenryu. Most of the time the veterans looked like they didn't want to talk to each other.
~ Keiji Mutoh admitted he too had no idea what it was that Genichiro Tenryu was saying. Fans would agree.
~ Takashi Sugiura was not in a good mood over The Budokan matches, not happy with the matches of Akiyama, Funaki and Mutoh, who he was alternately disappointed with and jealous of.
~ Naomichi Marufuji did a kind of self checklist (which included his tan), and came to the conclusion that he should challenge for a belt. One problem, all the belts (save the GHC Junior Tag), have been challenged for.
CURRENT CHAMPIONS
THIS WEEK IN NOAH
Sunday, 21st February 2021: NOAH "STEP FORWARD 2021" (Starts 18:00 JST)
BROADCASTS
NOAH "STEP FORWARD 2021" will be broadcast on WRESTLEUNIVERSE on the Wednesday 24th February from 9am JST. You must be a subscriber to view this. The service is worldwide, and you have the choice to pay through Paypal if you wish.
LINKS
Interview with Keiji Mutoh before The Budokan, keywords are "dream", "philosophy", "origin", "first impression" and "eat shit"
"Is it okay to do it without risk?" Keiji Mutoh, the new member of NOAH, Kaito Kiyomiya and the first defense of the GHC
"I want you to bleed me dry", resolution of the 58 year old. Keiji Mutoh suddenly joins NOAH
"This is the start", Naomichi Marufuji talks about the 12th February Budokan, and the "Magical Power of Pro Wrestling"
Jun Akiyama, "I'll accept it from the first shot", NOAH's rising star, Yoshiki Inamura is a "Cultural Heavyweight"
"Pros and Cons of getting the belt" ~ Keiji Mutoh confident in taking NOAH's championship at the age of 58
Go Shiozaki: "I intend to be the heart and soul of pro wrestling NOAH"
The Nippon Budokan is a "Power Spot For Pro Wrestlers", Kenta Kobashi talks the "Sacred Place" where many fierce battles were fought
Who is the wrestler who knocked out Jun Akiyama and Naomichi Marufuji at The Budokan? 
Pro Wrestling NOAH will run the Nippon Budokan for the first time in eleven years! Shiozaki and Marufuji talk a turbulent 2020 and future prospects
"Budokan is nothing better for professional wrestlers", 12th February, Genichiro Tenryu will appear on "Legend Commentary"
The story of The Budokan and Yoshinari Ogawa
GIFS taken from WrestleUniverse & NOAH Official YouTube 
Logo credit Pro Wrestling NOAH.