Mathew's Top 25 Matches of 2020: #15-11
Just shy of the Top 10, we get to see what Mathew has ranked 11-15!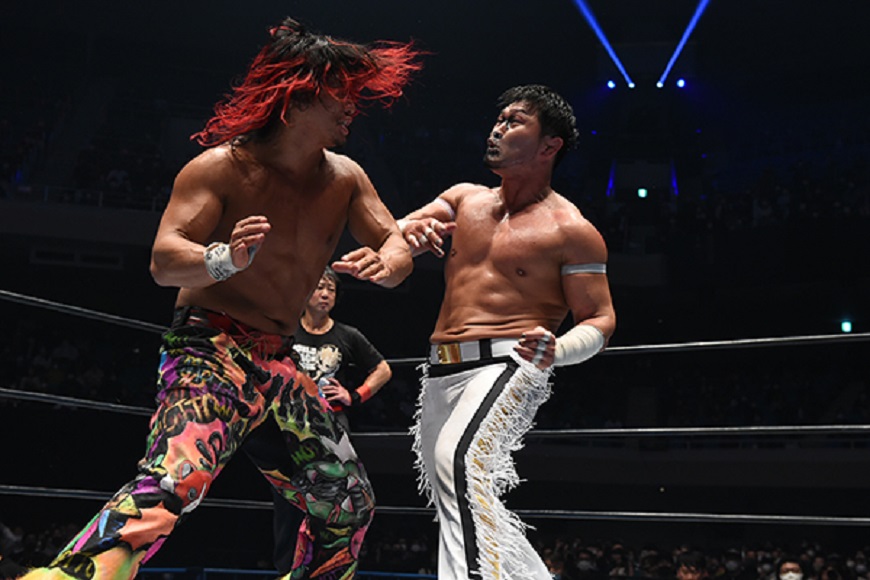 This is the third day of my countdown list, meaning that we are now at the halfway point of my list. We looked at ten great matches and it's time to look at five more before we arrive at the top ten. Let's see what the next five are.

The previous lists if you're new to the articles.

15. Kagetsu vs. Meiko Satomura (Kagetsu Retirement Show 2/24/2020)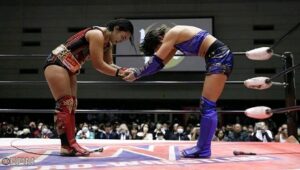 – One of the hardest things to happen in 2020 was to see Kagetsu retire from the world of professional wrestling. I felt like she had a lot more to offer, especially at such a young age but this was something she has decided to do. She wouldn't leave us empty-handed since she would produce a show for her farewell, even competed in different promotions before the show took place. She fought Saya Iida at the beginning of the show but she had one more match to do before walking into the sunset and that was to fight her mentor, Meiko Satomura.

If this would be her final match, then it was a great way to end her career as it was intense and compelling. It was over ten years of progress, all leading to fighting her mentor, and Meiko made sure she gave it everything she had as well to put her pupil to rest. In old school fashion, Kagetsu would go out on her back to lose her final match, and just like that, her career would be over. Kagetsu was one of my favorites in Stardom and it's sad to see her go but I'm thankful for all the memories she has given me as a wrestling fan. Thank you for everything, Kagetsu, and what a legacy you left behind in the Joshi world.
14. Go Shiozaki vs. Naomichi Marufuji (NOAH Departure 8/5/2020)
– This will be the first of many that you see of Go Shiozaki on here and the first one to make it on my list was with his third GHC Heavyweight Championship defense against Naomichi Marufuji. There was a lot to tell with this specific story of his title reign as Go's goal was to prove that he was in fact NOAH. Marufuji, however, took exception to that and pinned Go in a tag match and told him that he was the real NOAH since he was considered the Symbol of NOAH for so long, so Go trying to make this claim would offend him. For Go to prove himself once again, he would have to challenge Marufuji in a match for the GHC Heavyweight Championship to prove if he was truly worthy of carrying the NOAH torch. This would be the pupil of Kenta Kobashi taking on the pupil of Mitsuharu Misawa.

The two went to war for a half-hour and they were able to do what they needed to do to deliver us a great match. The fighting spirit between two of these men was something else, hard-fought, emotional, and did enough to give it a proper conclusion. Go would eventually defeat the Symbol of NOAH to retain the title, and would be another step closer to being the guy to carry the company to new heights. Great match with one of the best reigns of 2020 by Go Shiozaki.
13. Hiromu Takahashi vs. El Desperado (NJPW Best of the Super Junior XVII 12/11/2020)
– This'll be one of the other later entries into the countdown but if it's a fantastic match, then it's something that should be mentioned here. New Japan has had a rather awkward year with very questionable booking ever since they took that break during the Covid pandemic. Hiromu would lose the IWGP Junior Heavyweight Championship and his new goal would be to win the BOSJ to try and get revenge against Taiji Ishimori. However, there would be an obstacle in his way as he had to fight the man who was also in the finals with him, El Desperado. Before the finals, they did fight in the regular tournament in another great match with Desperado getting the upset victory over the ticking time bomb. With the two of them meeting in the finals, Desperado wanted to prove that he could beat him for the second time in a row.

With their previous match, you had a feeling that they were holding back and could do so much, and they would show that with this match right here. El Desperado has always been an underrated talent in New Japan, and he was something that people should keep an eye on because he has proven time and time again that he was more than just a member of Suzuki-Gun, he was a wrestler and a damn good one. One of my favorite moments in the match was when Desperado would rip his own mask off after Hiromu trying to rip it up, so Desperado just did it for him to reveal his face, showing that he is a rather beautiful man under that mask. For the third straight year in a row, a final from the Super Juniors would make its way on my list, and this was an excellent final to boost it up. Hiromu would win the match and is now going to Wrestle Kingdom to hopefully win that belt back.
12. Kento Miyahara vs. Suwama (AJPW Dream Power Series 3/23/2020)
– So much history built into this one match. You have the current ace and Triple Crown Champion at the time, Kento Miyahara taking on the ace of the Mutoh era, Suwama. Both of these men had a lot to gain in this match with Kento wanting to set a new record for successful title defenses in a single reign after tying the record with Toshiaki Kawada with ten defenses. With Suwama, he wanted to be the first man to win the title seven times and to put an end to Kento's reign and make sure he didn't add another defense under his belt to break the record. These two are no strangers to each other and Kento defeated him over a year ago as one of his defenses during this reign, so it's something Suwama also wants to correct.

2020 was the year of Suwama as he would up his game during the whole year, starting with this match where a spark would ignite in him to show that he is a guy who can still go on a main event level. To the surprise of many fans during that night, Kento would fail to retain the title, failing to make a record of his own as Suwama would defeat him to win the Triple Crown Championship for the seventh time. Many expected Kento to retain but at the same time, it would've been overkill, and just having the same record with Kawada is just as good to have. Suwama would still hold the title in what some might speculate to be his last run with the Triple Crown Championship and it if truly is the case, then he has done an excellent job.
11. Tetsuya Naito vs. Hiroshi Tanahashi (NJPW G1 Climax 9/20/2020)
-We all had to wash the awful taste of the Naito/EVIL series of matches out of our mouths sooner than later, and we were lucky enough to get exactly that with this match. After regaining the IWGP Heavyweight Championship, it was time to start our G1 Climax tournament and he had quite the challenge for the first day of his block as he faces our beloved Ace, Hiroshi Tanahashi. Tanahashi has had a rough year with losses and this was the match he needed to prove that he was still at the top of his game. I love their matches together, their stories are always so unique, and the match quality on top of it is just a chef's kiss of perfection. Now we see if they can still give us that bit of magic like they always do.
This would be Tanahashi's best match this year and despite his track of losses in the year, he was still on top of his game, showing that he's still on top. This was also a nice breath of fresh air now that he didn't have to deal with EVIL for a while and we get to see Naito involved in great wrestling matches outside of him and Okada earlier in the year. With another classic written down in their long rivalry, Naito would be able to get the victory over the Ace to show that he runs the place now as the Double Champion. As I said before, the two hardly disappoint when they're in the ring together and this one was no exception.

That about does it with the next five matches on my list and starting tomorrow, we begin our top ten matches in our countdown. Hope you all enjoyed it!
King's WrestleMania Rewind: Stone Cold VS. Scott Hall (WrestleMania X8)
Chris King is back with another WrestleMania Rewind, looking at the NWO's Scott Hall battling Stone Cold Steve Austin at WWE WrestleMania X8 from Toronto!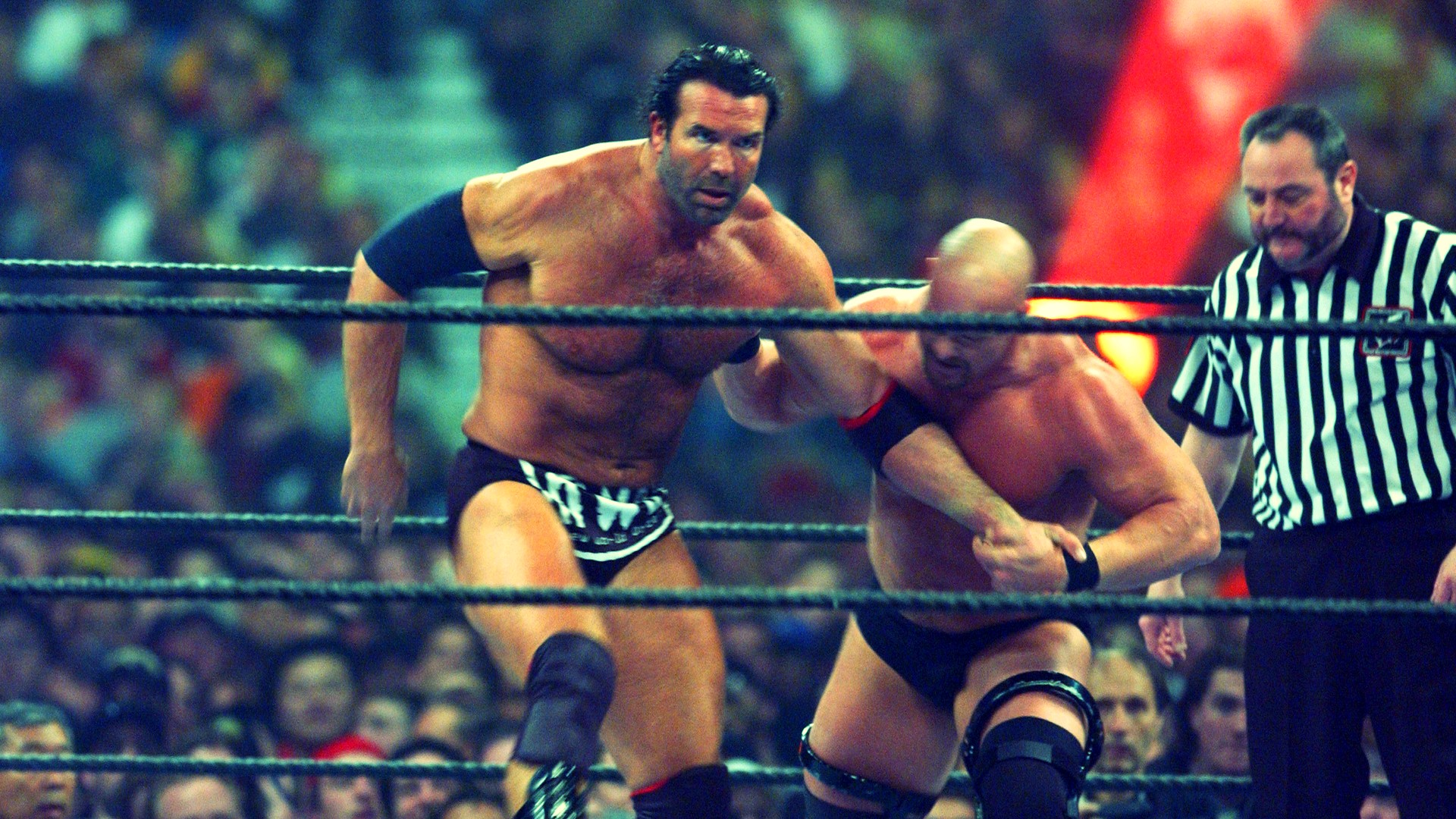 Chris King is back with another WrestleMania Rewind, looking at the NWO's Scott Hall battling Stone Cold Steve Austin at WWE WrestleMania X8 from Toronto!
Chris King is back this week with another edition of WrestleMania Rewind, where he is rewatching all the past Mania matches and feuds. This week you're in for a treat as we look back at 'Stone Cold' Steve Austin vs. Scott Hall at WrestleMania X8.
In late 2001, Vince McMahon bought out his competition WCW and acquired the rights to a plethora of talent including Booker T, Eddie Guerrero, Chris Benoit, and the iconic trio known as NWO. Hulk Hogan; Kevin Nash, and Scott Hall were hell raisers, and what better way to make a name for yourself than take out the two top superstars in the WWE The Rock, and Stone Cold?
The NWO cost Austin his chance at becoming the Undisputed Champion at No Way Out during his match with Chris Jericho. Adding insult to injury, the NWO spray-painted 'The Texas Rattlesnake' with their brand logo just like they did in WCW. As you can imagine, Austin was pissed and out for revenge against the group and primarily Scott Hall.
Hall would challenge Stone Cold to a match at WrestleMania 18. Both superstars beat the living hell out of each other leading up to this highly-anticipated match for who runs the WWE.
The glass broke and Stone Cold made his iconic entrance, and black and white NWO covered Halls' entrance alongside Kevin Nash. With the odds stacked against 'The Toughest S.O.B' could Austin or NWO prove their dominance? Sadly the NWO  broke up that very night when Hulk Hogan came to the aid of his adversary The Rock after their 'iconic' dream match. Stone Cold would ensure the victory with the Stunner. Hall would perform an Oscar-worthy sell over the finisher.
What a time to be a wrestling fan in the 2000s when nothing was impossible for WWE. Who would've thought WCW would go out of business and Hogan would make his long-awaited return to WWE?
King's WrestleMania Rewind: Seth Rollins vs. Kevin Owens (WWE WrestleMania 36)
Chris King takes a look at the most underrated WWE WrestleMania matches, and starts off with Seth Rollins battling Kevin Owens at WrestleMania 36!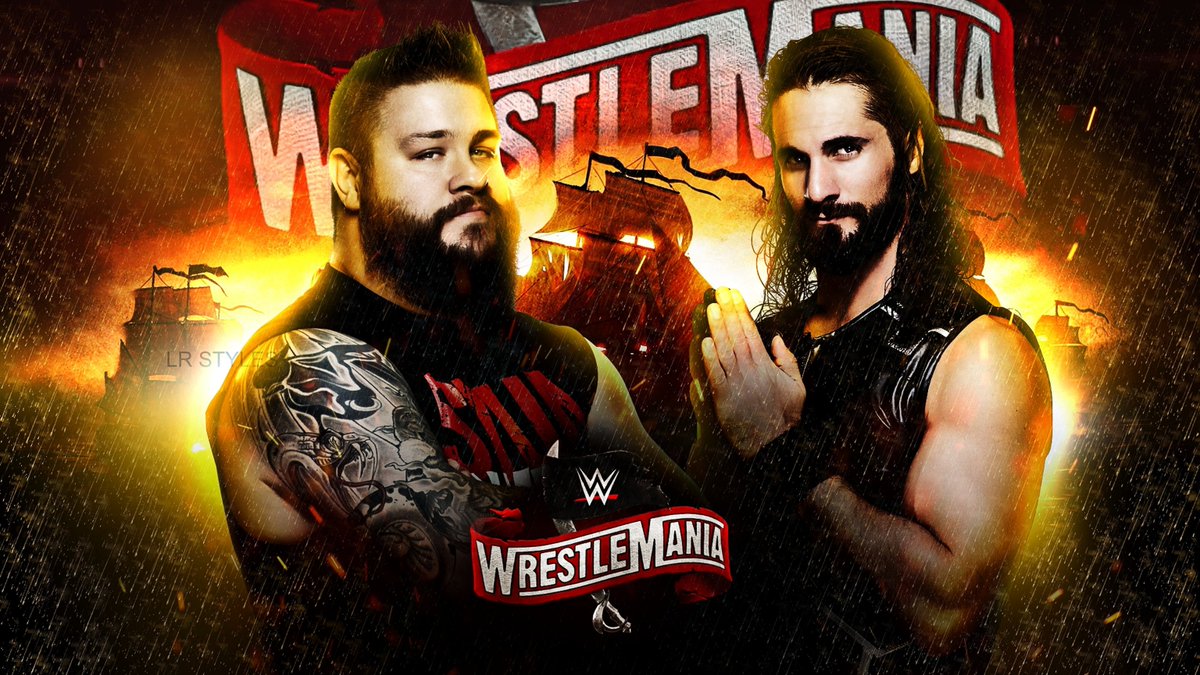 Chris King takes a look at the most underrated WWE WrestleMania matches, and starts off with Seth Rollins battling Kevin Owens in the WWE Performance Center at WrestleMania 36!
Chris King is starting a new series heading into WrestleMania season dubbed WrestleMania Rewind. Each week he'll be going back and sharing his insight over underrated matches at the Show of Shows. First up, is Kevin Owens vs. "The Monday Night Messiah" Seth Rollins at WrestleMania 36.
At the 2019 edition of Survivor Series, Rollins sacrificed himself during the men's traditional match allowing SmackDown to ultimately gain the victory. The following night the self-proclaimed Messiah, berated the whole roster but KO was not having any part of it. Owens quickly became a huge barrier in Rollins' cause for the greater good. The Authors of Pain attacked Owens with Rollins' character in question.
Owens finally had enough of his rival's mind games and torment and challenged Rollins to a match on the Grandest Stage Of Them All. Rollins mockingly accepted his challenge and the match was made official for night one of WrestleMania. Owens came out of the gate beating the holy hell out of the Monday Night Messiah trying to achieve his long-awaited moment at Mania but, Rollins tried to steal a disqualification victory by using the ring bell.
Owens hellbent on revenge provoked Rollins into turning their encounter into a no-disqualification contest where the fight could be taken all over the empty arena. The highlight of the match, was when KO used the WrestleMania sign to deliver a thunderous senton bomb through the announce table. Owens would secure the victory with a Stunner in an incredible match. Despite having no crowd during the pandemic era, both KO and Rollins put on an intense performance under the brightest lights.
In my personal opinion, this was a great feud that helped both superstars in their transformation as compelling characters for years to come.