Mishal's Top 5 NXT Matches Of 2020
Mishal takes a look at the WWE NXT brands in 2020 and ranks the Top 5 NXT Matches for the year!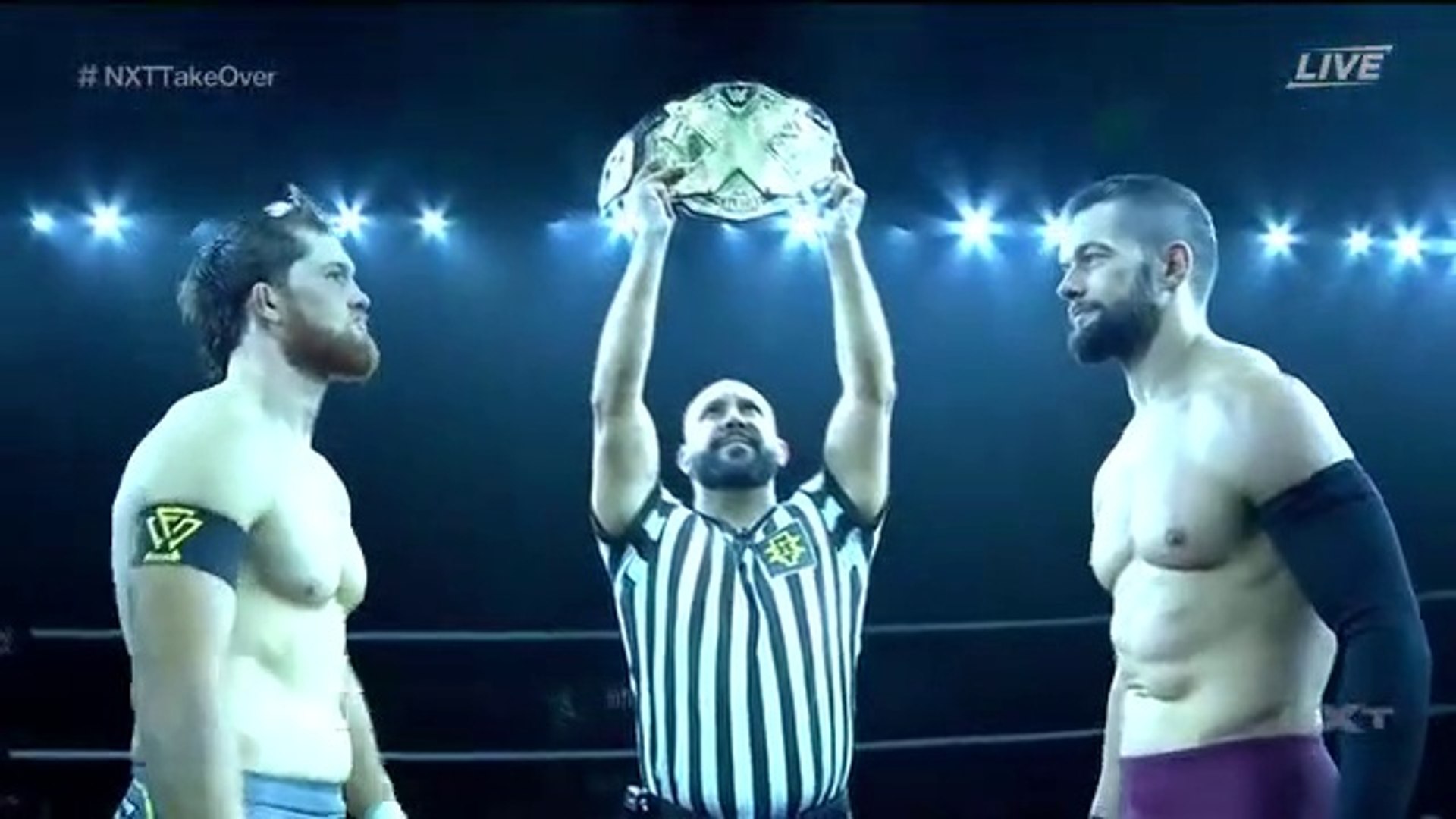 Mishal takes a look at the WWE NXT brands in 2020 and ranks the Top 5 NXT Matches for the year!
NXT in 2020 has certainly been something.
Admittedly not off the hottest of starts within its first few months, the brand slowly managed to find its footing over the course of the year with some outstanding results once it got out of its slump, particularly over the summer months. A plethora of redundant storylines, disappointing feuds, the temporary shutdown of their UK branch, terrible directional changes for some characters (I'm looking at you, Johnny Gargano) and the awkward inclusion of a returning Charlotte Flair for reasons that remain unexplained resulted in a product that didn't deliver the excitement we were used to.
Whether the state of the product was due to the raging damage of COVID-19 which restricted creativity or the companies clashing creative visions which were reported on just a few days ago, NXT for a while simply wasn't itself. However, things changed as the months moved along.
A new era in NXT begun, one with an uproar of new talent, never before seen contest, stacked programming and a revitalized product that finally tried to be something different. Despite its blunders, NXT managed to bring about the change they've always been known for at a time when their programming had hit its lowest point since it became a standout in the industry.
And as a result, we've got some fantastic matches in a year where WWE is, in all honesty, not at its best position creatively.
Rather than lump the choices I have here with the main roster product, it's best to dissect a product with so many quality showings on its own time.
A product packed with newcomers, returning stars, international talent and a number of stars who could carry the company forward in the near future, here is my list for the 5 best matches taking place in NXT in 2020.
5. Pat MacAfee vs Adam Cole – NXT TakeOver XXX
This is more of a personal choice for me personally. Prior to his arrival in NXT most people, myself included, doubted the raw, untapped talent that a non-WWE athlete like Pat McAfee possessed between the ropes. His rivalry with Adam Cole started off well with a believable kickstarting angle, the build-up to the match marked the start of a new phase for the NXT brand and most importantly, showed that even before his first match, MacAfee was somewhat of a natural for this business.
And much to the surprise of many this match exceeded every expectation we had going into it. Even as far as in-ring debuts go, it's tough to find one that was as smooth and as well-executed as this one came across on the night.
In terms of layout or action this was certainly nothing out of the ordinary. The flow was structured like any other match you can come across on free television, with your standard feeling out period, mid-match domination by the heel and then the subsequent match closing stretch with a plethora of near falls involved. Where this content stands out, is in the performances of both men involved. MacAfee never looked out of his element, not for one second, looking like someone with far more experience than he actually possessed rather than someone competing in their first-ever match in that moment. His solid base of in-ring work, ability to keep up with the matches flow, selling, over-the-top demeanour and ridiculous athleticism made him a must-see attraction that prior to this match, was another celebrity to most people tuning in.
While certainly not the most varied contest on this list in terms of action, this match accomplished what many this year failed to do, and that's get people talking about someone with more talent in the ring than we'd ever grant them prior to this.
4. Io Shirai vs Rhea Ripley – NXT, November 18, 2020
Considering the fact that both these women nearly killed one another to deliver one of the best women's matches of the year, that alone is worth enough to recognize this as the gem it truly ended up being.
Io Shirai has had a banner year under NXT in 2020, a welcome change considering how underwhelming her NXT career was before this point. She had her fair share of big-time matches and memorable angles along with the likes of Kairi Sane or Shayna Baszler, but something was always missing, something was always holding her character back. Rhea Ripley, on the other hand, started of 2020 with a surge of momentum following her capturing of the NXT Women's Championship and opportunity to collide with Charlotte Flair at Wrestlemania, which led to low point in her career that would hinder the middle portion of the year for her almost entirely. Following Shirai's pinfall over Ripley, resulting in Shirai taking Flair's title from around her waist at TakeOver: In Your House, the two were destined for a collision course which would come over 5 months after that fateful night.
The match itself lived up to & exceeded every expectation. Worked at a break-neck pace with both women trading countless unforgiving blows, leaving Shirai badly bruised but most visibly, resulting in Ripley losing a couple of earrings that were pulled out during the contest. None of this stopped either woman from creating a match that lived up to the hype of being one of the "Most Anticipated Matches in NXT History", marking a career-defining moment for both of them and a match that will likely become one of the standard-bearers for the division down the line.
3. The Undisputed Era vs Imperium – NXT World's Collide
Dream matches can be hard to come by in these times, especially amongst the modern crop of talent in WWE. With so many stars being mauled due to inconsistent or outright terrible booking decisions and the constant reliance on stars from previous generations to create collisions that fans want to see, we often forget how sometimes there are legitimate cases to be made that some of the current acts we see in wrestling have just as much ability to create the excitement something like the return of Edge did earlier this year.
When it came to NXT's World's Collide event, that happened to be just the case. Both Imperium and The Undisputed Era laid their cases for being the two best wrestling factions on the planet today through their multiple championships, complete domination under their respective brands, record-breaking leaders and the array of underrated talent lurking from within their ranks posed both units as forces of nature just waiting for an inevitable clash. The Undisputed Era existed for slightly longer than Imperium at the time of their match, but it was clear that there was an argument present as to which group dominated the landscape more, and on January 25th we finally got to decide the result to that question.
Feeling somewhat reminiscent of the dream collision between The Shield & The Wyatt Family back in 2014, this had the "big fight feel" you look for when two dominant factions collide in the squared circle. Both teams through everything but the kitchen sink into this match, making it feel more like an all-out brawl rather than your prototypical multi-man contest we so often witness. The action was always at a maximum, despite a tragic injury to Alexandre Wolfe that threatened to derail the contest entirely, all the remaining men involved found a way to pick this back up after seemingly falling over to create a war that exemplifies just how good both factions can be, and how worth the time & effort it has been investing into both groups of talent.
Despite the remaining two entries being slightly better than my opinion, this is easily the match on this list I've sat through the most times since it happened earlier in 2020.
2. Finn Balor vs Kyle O'Reilly – NXT TakeOver 31
The best example this year of the main event being a pure, unhinged fight between two of the very best this business has to offer. So much of today's wrestling can feel overly choreographed, flashy and too overly lengthy for its own good, but this was one of those occasions where a contest is booked to such perfection that it overcomes all of those obstacles without ever flinching.
Balor vs O'Reilly is the year's best example of exceeding expectations set before a given bout. Many, many matches in 2020 have gone beyond their limitations, but both men involved here had to overcome a fairly rushed card for a TakeOver event that never really felt entirely warranted due to it taking place so shortly after the previous event just roughly six weeks prior, and gave us something spectacular.
Similar to other entries such as Shirai vs Ripley or Undisputed Era vs Imperium, this wasn't without its long-term ramifications. A plethora of injuries occurred on the side of both men here, including a broken jaw on the part of Finn Balor that kept him out for close to two months after the match concluded. Neither man came out of this match looking better than they went going in, they pounded each other into a bloody pulp and came out of this looking like warriors who went through the fight of their life. Nothing about this main event was pretty, an aspect that in many ways resulted in it being the gem that it's now known for being.
Champion & challenger both looked like they arrived to steal the show on an evening that came from out of nowhere for many but that didn't stop them from putting on a prime example of just why NXT events are lauded for their world-class main events almost every single time a show comes around. Balor & O'Reilly battled through immense levels of physical pain, never holding back and always trying to one-up each other, while taking O'Reilly from a star generally known for being a tag team specialist, into a bonafide headliner in a 30-minute period. The finish of the match is a bit abrupt due to the damage both men endured to put on this masterclass, but it doesn't hurt the fact that this is one of the best main events of 2020 as a whole.
To those who think the trials & tribulations wrestlers go through is "fake", I highly recommend checking out the brutality on display in this one.
1. WALTER vs Ilja Dragunov – NXT UK, October 29, 2020
A masterpiece, a work of art and a perfectly crafted piece of wrestling history.
I'm not going to write my thoughts all over again here as I've already put together a lengthy piece delving into just why WALTER vs Ilja Dragunov is the work of art so many people hail it to be since it took place just about two months ago, and deserves every ounce of praise it receives from fans or critics alike.
At a time when the absence of a live audience has affected so much of professional wrestling as a whole, this was one of those rare examples from 2020 where a match is able to capitalize on the tragic situation it's being held under. If anything, the lack of audience, live participation or overall reaction made this the blistering spectacle of utter violence and passion we ended up getting from two of the best European stars in the world right now. You felt every punch, kick, slap, chop, slam, scream or stomp that was hurled from either man, further being displayed with the damaged state their bodies were in once the contest came to a close.
While it does feel I'm under-selling this match despite the pure excellence on display across the 20+ minutes it runs, it's something I don't want to due to what I've said prior, but also because experiencing this match with your own eyes rather than the commentary or babbling of some stranger on the internet is how this should be experienced. To those of you who haven't seen this yet, you should actively go out of your way to do so, and to those of you who have, here's to you enjoying the multiple repeated viewings you're bound to have of this modern-day classic.
Not just the finest thing the NXT brand as a whole has produced in 2020, arguably the best match of the entire year from any promotion.
Talk the Kēki: Jojo's Stone Ocean Part 3 Review, My Hero Academia, More!
Welcome to the final Talk the Kēki episode of 2022 as it is time for the Fall season finale!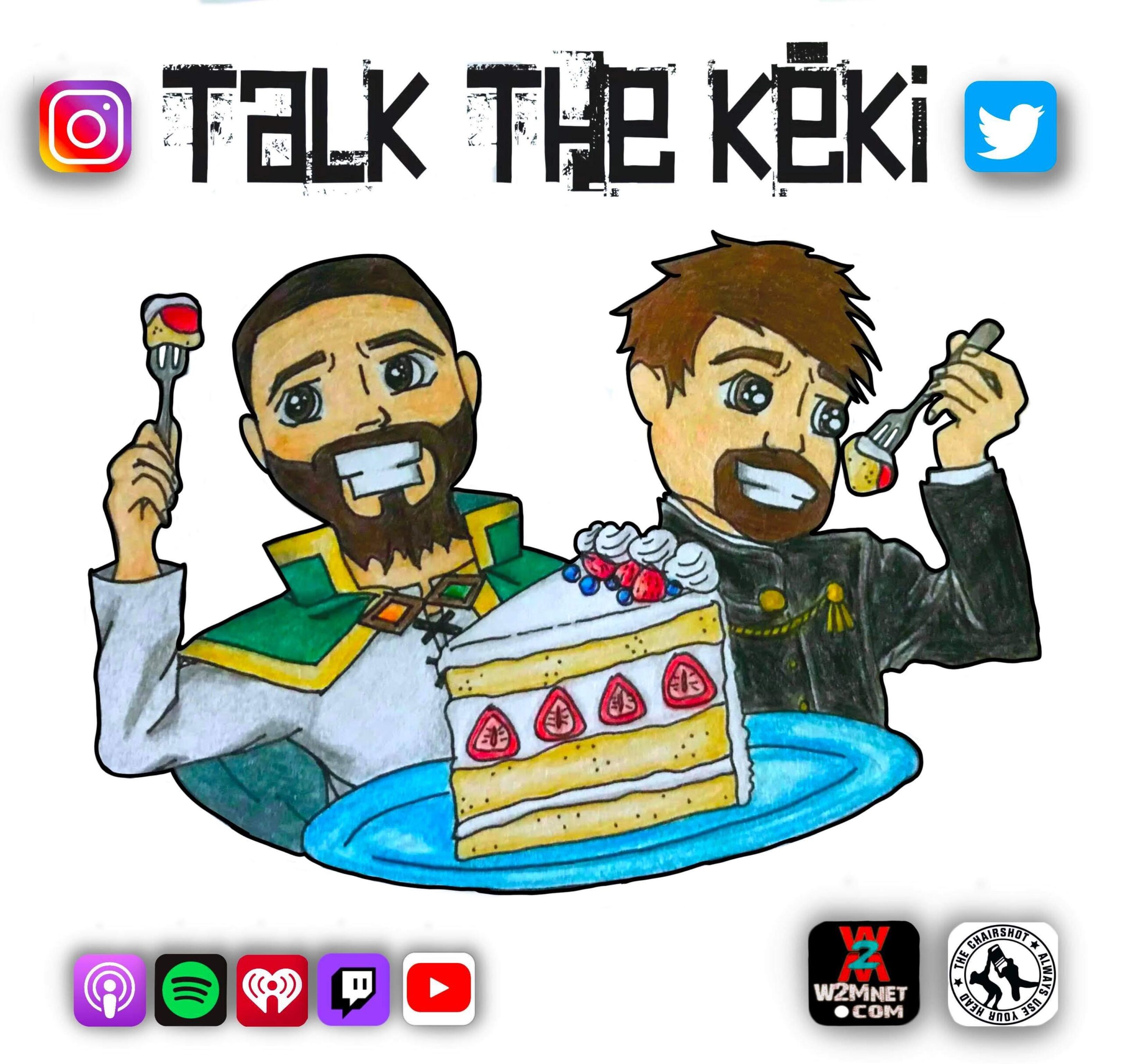 Welcome to the final Talk the Kēki episode of 2022 as it is time for the Fall season finale! Join Mat and Ethan as they talk about their holiday as well as the final set of news to close out the year. They will also review Part three of JoJo Stone Ocean along with season finales such as Bleach, Chainsaw Man, Bocchi the Rock, Love Flops, Spy x Family, Raven of the Inner Palace, and Uzaki-chan! Also, more reviews from shows that will carry on to the next season like My Hero Academia, To Your 
Eternity, and Eminence in Shadow.
Powered by RedCircle
About the Chairshot Radio Network
Launched in 2017, the Chairshot Radio Network presents you with the best in sports, entertainment, and sports entertainment. Wrestling and wrestling crossover podcasts + the most interesting content + the most engaging hosts = the most entertaining podcasts you'll find!
Featuring shows such as Bandwagon Nerds (entertainment & popular culture), The DWI Podcast (Drunk Wrestling Intellect), The Greg DeMarco Show (wrestling), The #Miranda Show (wrestling and entertainment), Chairshot Radio Hockey Talk, Patrick O'Dowd's Chairshot Radio 5×5 (pop culture), PC Tunney's Chairshot Bets (Sports), Down The Wire (Sports), Lucha Central Weekly (wrestling & lucha libre), Talk The Keki (Anime), The Mindless Wrestling Podcast, and more!
---
The Chairshot Radio Network


Your home for the hardest hitting podcasts and radio shows!
Listen on your favorite platform!
iTunes  |  iHeart Radio  |  Google Play  |  Spotify
Listen, like, subscribe, and share!
---
Badlands: What If The Undisputed Era went to Main Roster?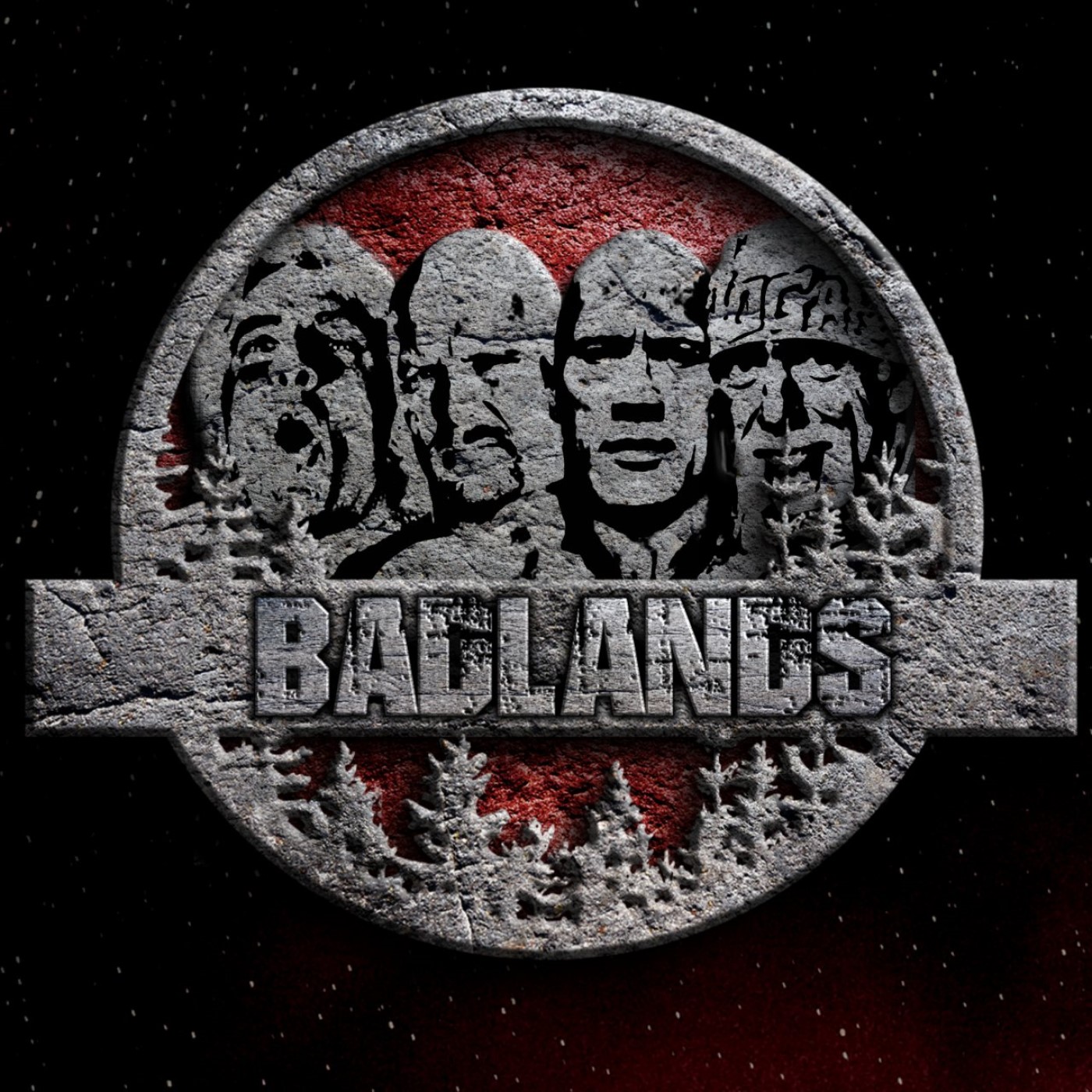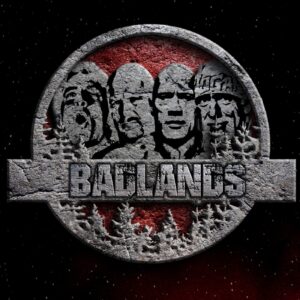 Mags and Tolley return with another episode of Badlands.
Firstly, they discuss Dan Griffin's (follow him on Twitter @DanGriffin21) Owen Hart fantasy booking, before going over Mags's vision for the Undisputed Era on the main roster of WWE. Tolley didn't do his homework, so got off scot free. Typical!
For the latest, greatest and up to datest in everything pro wrestling, sports and entertainment head to TheChairshot.com and remember to ALWAYS #UseYourHead.
About the Chairshot Radio Network
Created in 2017, the Chairshot Radio Network presents you with the best in wrestling and wrestling crossover podcasts, including POD is WAR, Women's Wrestling Talk, Chairshot Radio daily editions, The #Miranda Show, Badlands' Wrestling What If's, The Outsider's Edge, DWI Podcast, Bandwagon Nerds, the Greg DeMarco Show, 3 Man Weave, Five Rounds, Turnbuckle Talk, The Reaction and more! You can find these great shows each week at theChairshot.com and through our distribution partners, including podcasting's most popular platforms.
---
The Chairshot Radio Network


Your home for the hardest hitting podcasts and radio shows!
Listen on your favorite platform!
iTunes  |  iHeart Radio  |  Google Play  |  Spotify
Listen, like, subscribe, and share!