Rob: Who's Worth What?
Rob looks at worth and how much stock different people in the industry and IWC might put into perspectives.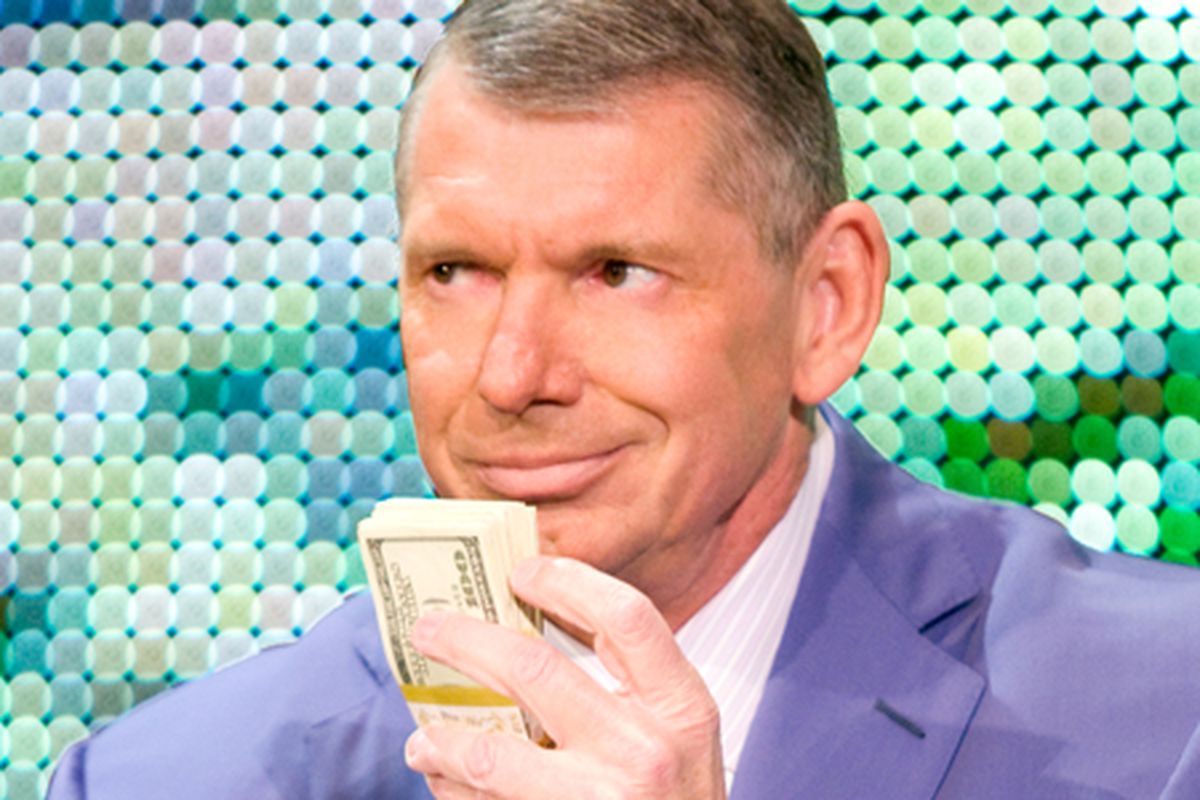 So this week while we were all spending too much time on Twitter the WWE on Fox account put out one of those 'You got $15, pick your team' for some of the ladies in the WWE, with different dollar amounts per row.  Now the real hook to these things is who costs 'too much' and who's getting shafted by being listed way too low.  But in the world of pro wrestling, where that decision is being made about you by the boss with no way to overcome it on the field it can have a whole different meaning.  After all, if you're in the $1 tier you can't just go out there and beat one of the $5 tier women because it's not a shoot fight.  So being in the $1 tier can be a bit too on the nose sometimes.  Which brings us to Natalya, who was listed on that tier and went off about it, followed by several of her co-workers, leading to another banner day on Wrestling Twitter.
I'll admit that my initial reaction was "y'all are really mad about THAT?" but over time and after some conversations here and there I looked at it a different way.  One of the things that I saw that made a lot of sense was that the tier meme wasn't coming from some random guy on Twitter or some dirtsheet writer or some YouTuber, it was WWE on FOX who are in connection with her employer.  And because of that it can easily be taken as a sign of what her employer thinks about her.  And that would sting no matter who you are.  Look, most of us are some level of expendable on our jobs but you don't want them telling you that.
Yeah, but they did these with the men and nobody cared!
OK, you do know that the men and women get criticized on entirely different levels about everything.  To boot:
Kofi Kingston got his jaw broken during a match against Cedric Alexander and Shelton Benjamin and nobody said a word about either man being unsafe or even tried to find when it happened.  Meanwhile Nia Jax gets called unsafe when she does moves that look rough and don't injure anyone, complete with gifs, slow motion clips and everything.
Even aspect of how they look – hair, makeup, gear, their bodies, – gets put under a microscope every week while the men can all come out with basic black trunks and the same haircut and the same facial hair.
The women's love lives are fodder for all kinds of online chatter, to the point where several have gotten accused of getting a push by way of sleeping with the right guy on the roster.  An accusation that is rarely lobbed at the COO of the company, who is only married to the owner's daughter.
The women get the worst parts of stan culture way more than the men do.  All the insinuations and rumors of backstabbing, hating each other, being terrible people compared to other fans' favorites are cranked up a lot louder when they are the subject.  We laugh about Brock Lesnar shoot punching Braun Strowman but we'll take what we think is a telling facial expression between two women in a match and craft all kinds of narratives from it.
That's just a partial list; there's other stuff out there.  But now as far as Natalya goes, well there isn't a day that goes by where people be it fans on the internet, podcasters, you name it saying that she serves no purpose and should just go home.  People have been telling her to retire for years – not because she's slowed down or isn't good or they're a fan of someone else but because they just don't want to be bothered with her on their television.  We all have people that just don't do anything for us and we'd rather see someone else over but it at least seems like few people have it said about them totally unprovoked like she does.  She doesn't get booked for wins or championships over some of your favorites, there aren't any whispers or rumors or made up stories about her being bad to anyone, and there aren't any posts from her on social media that are controversial in any kind of way.  And yet people constantly are saying that she is a waste of a roster spot and should just retire already.
And if you're her, then it's real easy to feel some kind of way about that.  After all she has gone through getting stuck with a farting gimmick and the two minute match era of the Diva's division.  She has been used countless times to serve as the glue in Royal Rumbles, battle royals, and other multi-woman matches that she had zero chance of winning.  She's been used as a 'well, we don't have anyone else for right now' challenger to take a loss in title matches and as a first important victory for ladies who either on their way up or returning to action.  And more recently she's been a trainer for several of the ladies during the pandemic, having them over to the ring she has set up at her house to work on their skills.  A lot of the women who you've noticed improvement in lately have been working with her.  Anyone who believes that she has no value to the company clearly has not been paying attention.  And yet, the ones most likely to say something are those very people who call themselves 'smart' fans.  Explain that.
Finally, step back and take a look at the bigger picture.  These ladies are human beings.  How many people do we interact with online every day who point to similar kinds of things as affecting their mental health?  How do we react to them?  And how do we react to stories of our favorite wrestlers having some mental health issues?  We put on our capes and fly in to fight everyone when it's one of our favorites but when it's someone who isn't how often do we say or think that they just need to get over it? We really do pick and choose who we think is allowed to be upset and what they're allowed to be upset about.  And if you're going to dig your heels in that this is some penny ante stuff that should be ignored…………
Is that how you get down all the time?  Don't lie, we can see your tweets and every time you got worked up over something "small".  I'll be the first one to admit that I've worked myself into a shoot more than once over some things that you guys may find to be trivial.  So if a take on someone's worth to their employer gets them in a mood, they're entitled to that if we're going to be consistent.  No it doesn't bother me directly and it didn't bother everyone there.  But given what she's gone through there and what she's contributed it's not crazy that she didn't care for that assessment.
King's WrestleMania Rewind: Stone Cold VS. Scott Hall (WrestleMania X8)
Chris King is back with another WrestleMania Rewind, looking at the NWO's Scott Hall battling Stone Cold Steve Austin at WWE WrestleMania X8 from Toronto!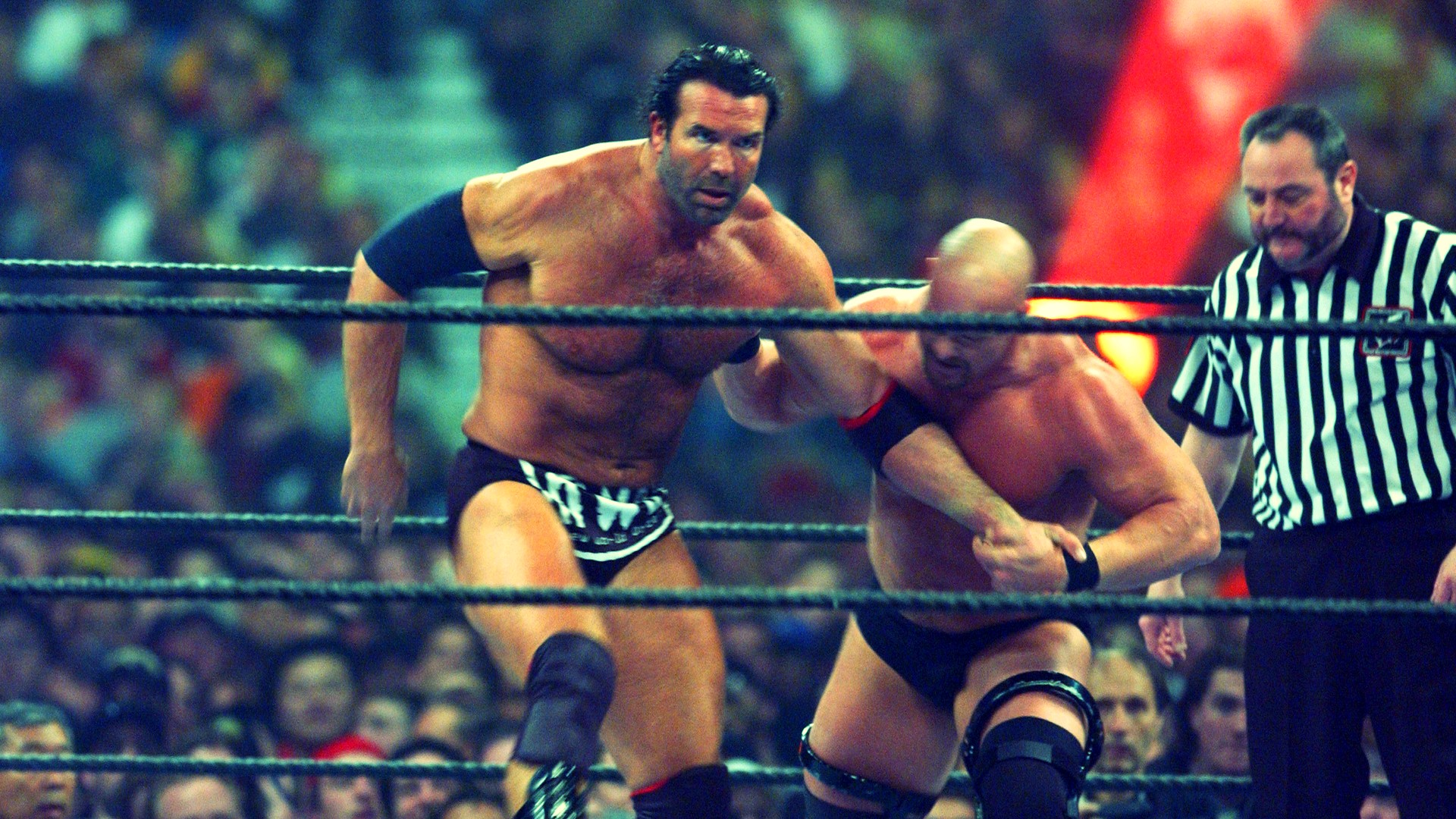 Chris King is back with another WrestleMania Rewind, looking at the NWO's Scott Hall battling Stone Cold Steve Austin at WWE WrestleMania X8 from Toronto!
Chris King is back this week with another edition of WrestleMania Rewind, where he is rewatching all the past Mania matches and feuds. This week you're in for a treat as we look back at 'Stone Cold' Steve Austin vs. Scott Hall at WrestleMania X8.
In late 2001, Vince McMahon bought out his competition WCW and acquired the rights to a plethora of talent including Booker T, Eddie Guerrero, Chris Benoit, and the iconic trio known as NWO. Hulk Hogan; Kevin Nash, and Scott Hall were hell raisers, and what better way to make a name for yourself than take out the two top superstars in the WWE The Rock, and Stone Cold?
The NWO cost Austin his chance at becoming the Undisputed Champion at No Way Out during his match with Chris Jericho. Adding insult to injury, the NWO spray-painted 'The Texas Rattlesnake' with their brand logo just like they did in WCW. As you can imagine, Austin was pissed and out for revenge against the group and primarily Scott Hall.
Hall would challenge Stone Cold to a match at WrestleMania 18. Both superstars beat the living hell out of each other leading up to this highly-anticipated match for who runs the WWE.
The glass broke and Stone Cold made his iconic entrance, and black and white NWO covered Halls' entrance alongside Kevin Nash. With the odds stacked against 'The Toughest S.O.B' could Austin or NWO prove their dominance? Sadly the NWO  broke up that very night when Hulk Hogan came to the aid of his adversary The Rock after their 'iconic' dream match. Stone Cold would ensure the victory with the Stunner. Hall would perform an Oscar-worthy sell over the finisher.
What a time to be a wrestling fan in the 2000s when nothing was impossible for WWE. Who would've thought WCW would go out of business and Hogan would make his long-awaited return to WWE?
King's WrestleMania Rewind: Seth Rollins vs. Kevin Owens (WWE WrestleMania 36)
Chris King takes a look at the most underrated WWE WrestleMania matches, and starts off with Seth Rollins battling Kevin Owens at WrestleMania 36!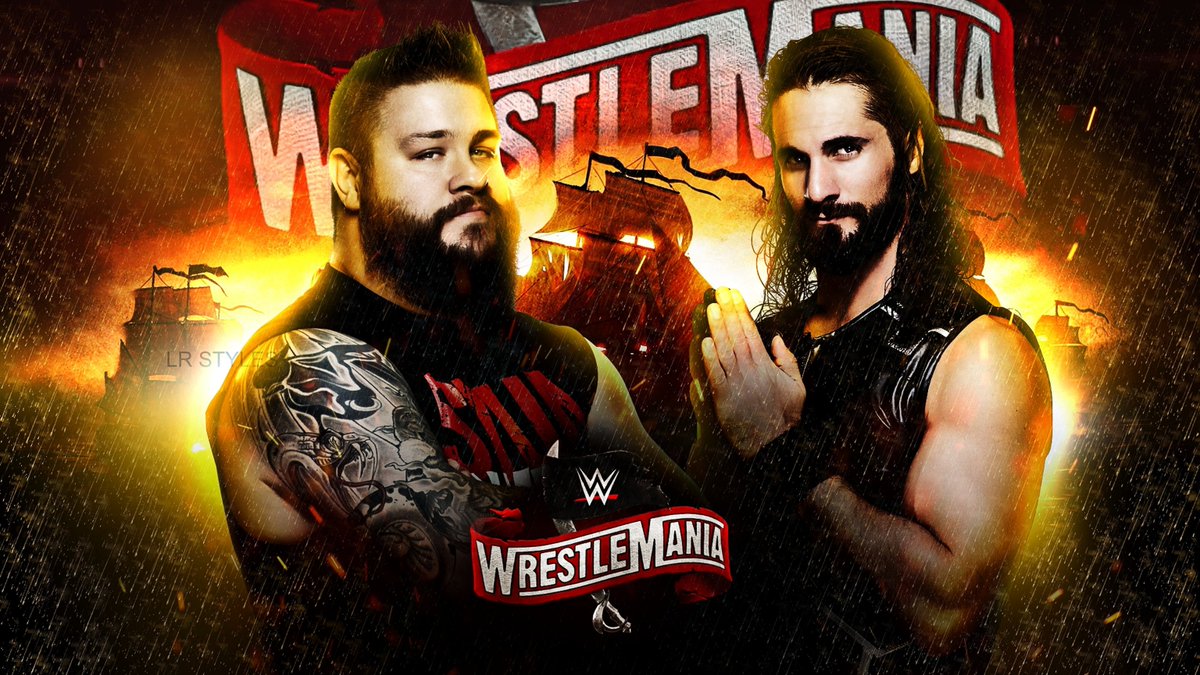 Chris King takes a look at the most underrated WWE WrestleMania matches, and starts off with Seth Rollins battling Kevin Owens in the WWE Performance Center at WrestleMania 36!
Chris King is starting a new series heading into WrestleMania season dubbed WrestleMania Rewind. Each week he'll be going back and sharing his insight over underrated matches at the Show of Shows. First up, is Kevin Owens vs. "The Monday Night Messiah" Seth Rollins at WrestleMania 36.
At the 2019 edition of Survivor Series, Rollins sacrificed himself during the men's traditional match allowing SmackDown to ultimately gain the victory. The following night the self-proclaimed Messiah, berated the whole roster but KO was not having any part of it. Owens quickly became a huge barrier in Rollins' cause for the greater good. The Authors of Pain attacked Owens with Rollins' character in question.
Owens finally had enough of his rival's mind games and torment and challenged Rollins to a match on the Grandest Stage Of Them All. Rollins mockingly accepted his challenge and the match was made official for night one of WrestleMania. Owens came out of the gate beating the holy hell out of the Monday Night Messiah trying to achieve his long-awaited moment at Mania but, Rollins tried to steal a disqualification victory by using the ring bell.
Owens hellbent on revenge provoked Rollins into turning their encounter into a no-disqualification contest where the fight could be taken all over the empty arena. The highlight of the match, was when KO used the WrestleMania sign to deliver a thunderous senton bomb through the announce table. Owens would secure the victory with a Stunner in an incredible match. Despite having no crowd during the pandemic era, both KO and Rollins put on an intense performance under the brightest lights.
In my personal opinion, this was a great feud that helped both superstars in their transformation as compelling characters for years to come.